Re-attached the throttle body, bracket, linkage and throttle return spring next. Interesting thing I found when disassembling was that my secondary throttle return spring wasn't even hooked up. I bent the one end into more of a hook shape and attached it onto the bracket. This did make a slight difference in the feel of my accelerator pedal and i also feel better knowing the back-up throttle return spring is there just in case lol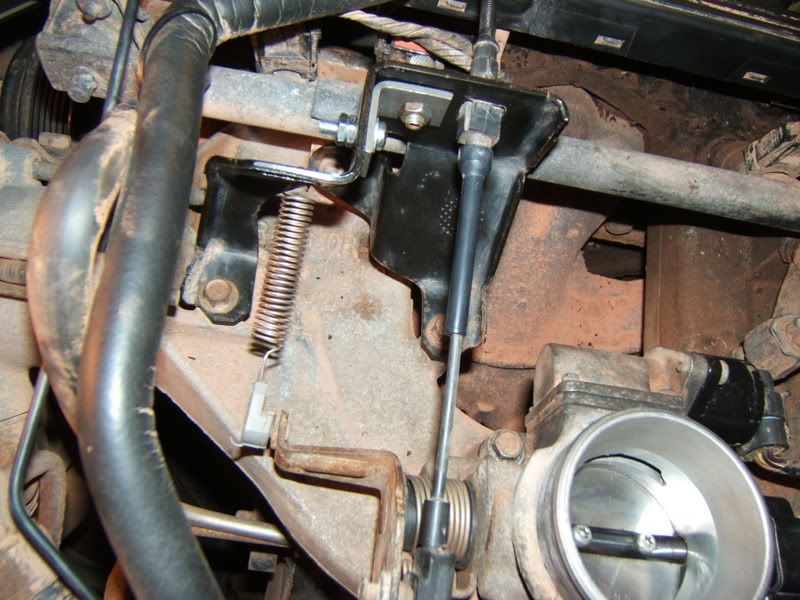 Routed the outer sleeve for the hand throttle cable through a unused grommet in my firewall that exits above the accelerator pedal under the dash.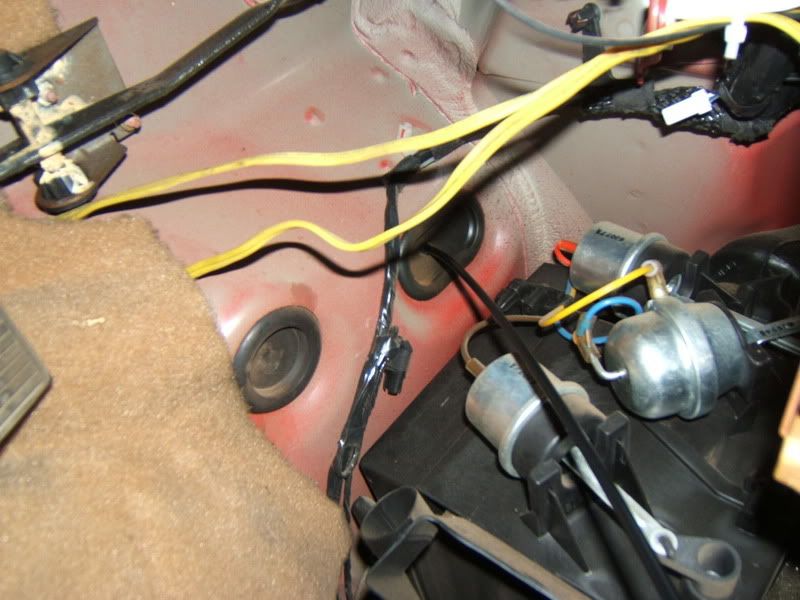 Then down under the center console and up through the shift boot.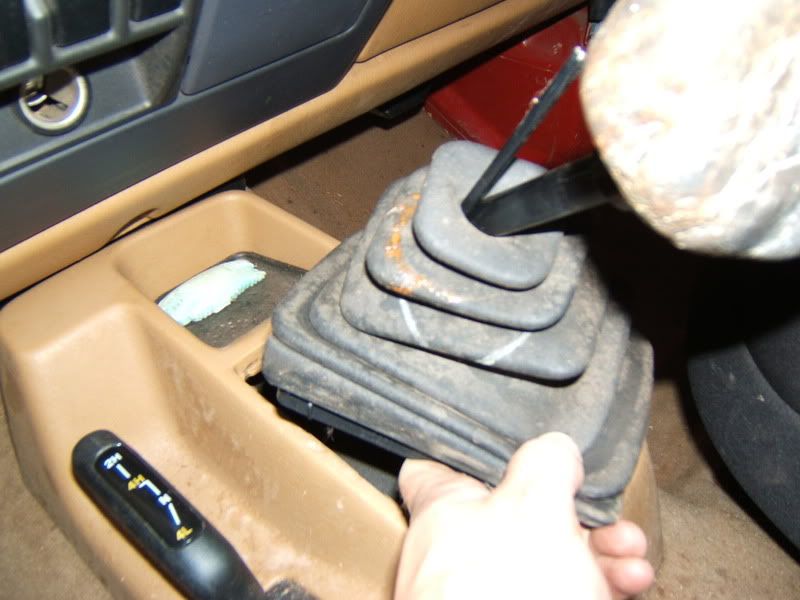 Here is the hand throttle installed on the shifter. I tried several different positions until i found one i think works best for me. I can work the hand throttle with one finger and it's easily reachable when sitting back in the drivers seat with the transmission in 1st (what i'll be in most of the time when using it)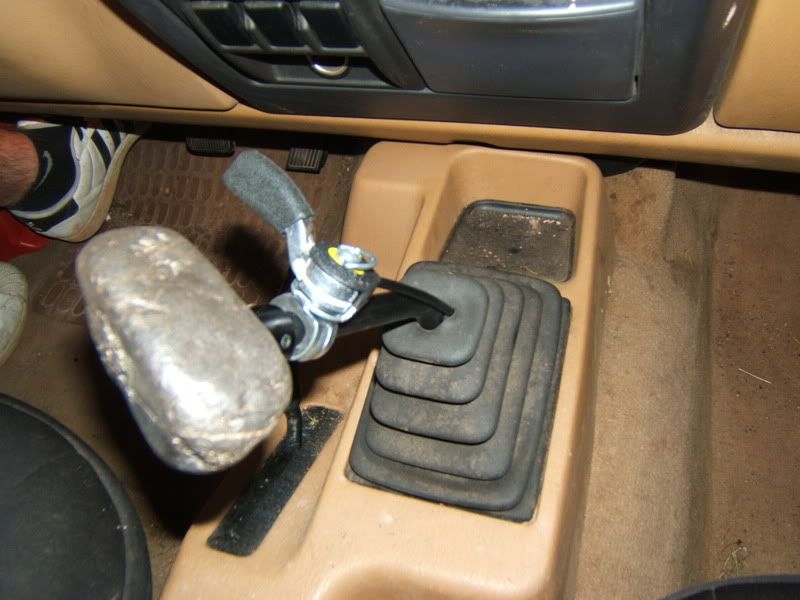 Last step is to feed the cable through the hand throttle all the way out to the throttle body. Here, the cable loops around the throttle pivot, where the cruise control would hook up if i had one, and crimped shut using one of the supplied aluminum cable crimps. A small clip keeps it from working it's way off and leaves it easily removable if you don't want it hooked up while your on the road.
Thats pretty much all there is to it. Pretty cool little mod that didn't take more than a couple of hours. Looking back i probably could have put something together the same as the RE kit with just a few parts from a bicycle shop. I'v seen several different write ups using bike shifters/derailers that are pretty much the exact same thing as this kit but for $25 for the whole kit i was almost just too lazy to hunt down the parts