Also made the harness bars for the shoulder harnesses.
The Corbeau 4 point harnesses are universal fit for many vehicles and once I started mocking them up I realized there was going to be a issue with the length of the shoulder belts. They are designed to be long enough so that anyone installing these belts into their car can bolt the harness down to the C-pillar or rear deck behind the back seat. The way Corbeau stitches the harness to the 3 bar slide gives you very limited adjustability and the length just wasn't going to work for my application. So looking around I came up with a solution.
Here is the belt before modification. The belt goes through the 3 bar slide, through the mounting point and then is stitched to the 3 bar slide. This only allows you to have super long shoulder belts or long shoulder belts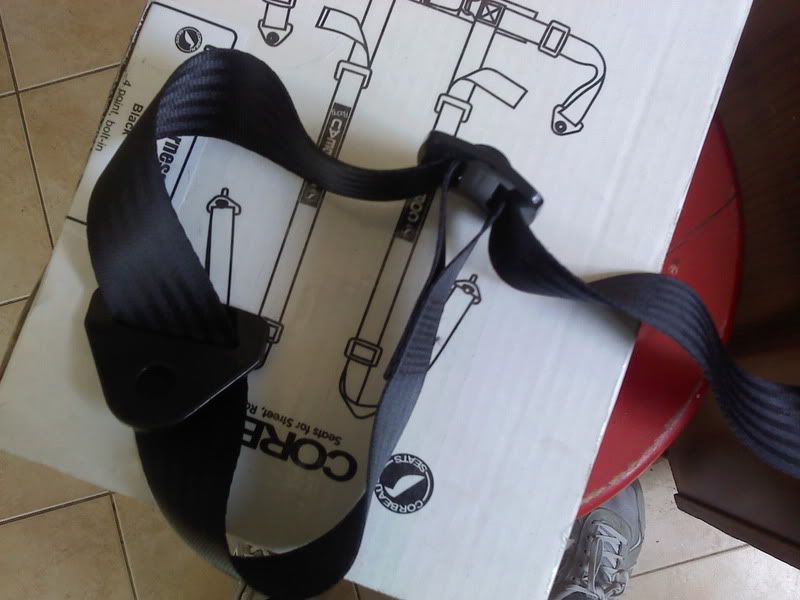 Now, I looked at how the majority of racing harnesses are done and read Billavista's tech article on harnesses and decided I can easily convert this harness into a wrap around with a 3 bar slide that would better suit my needs (short shoulder belts mounted directly behind the seats)
Cut the loop off that's stitched to the 3 bar slide and singe the end of the belt to keep it from fraying.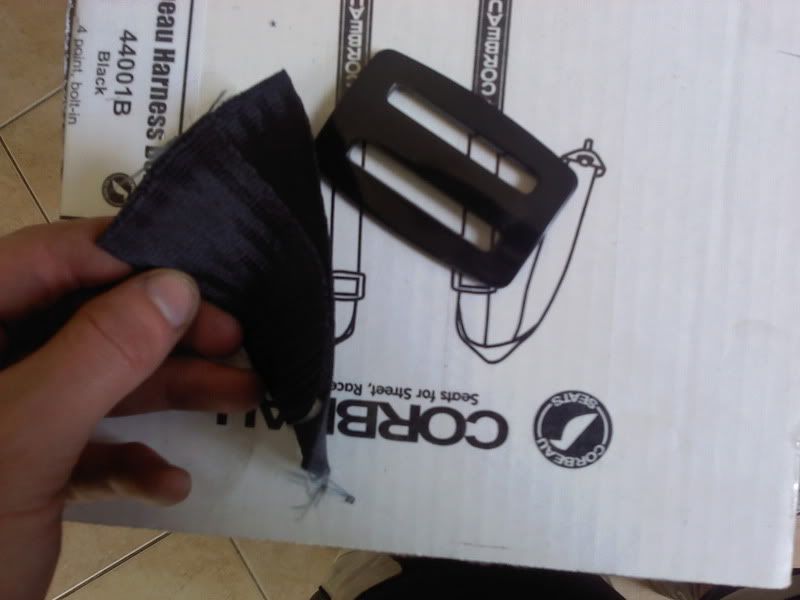 Belt goes up and over the middle bar and back down through the 3 bar slide.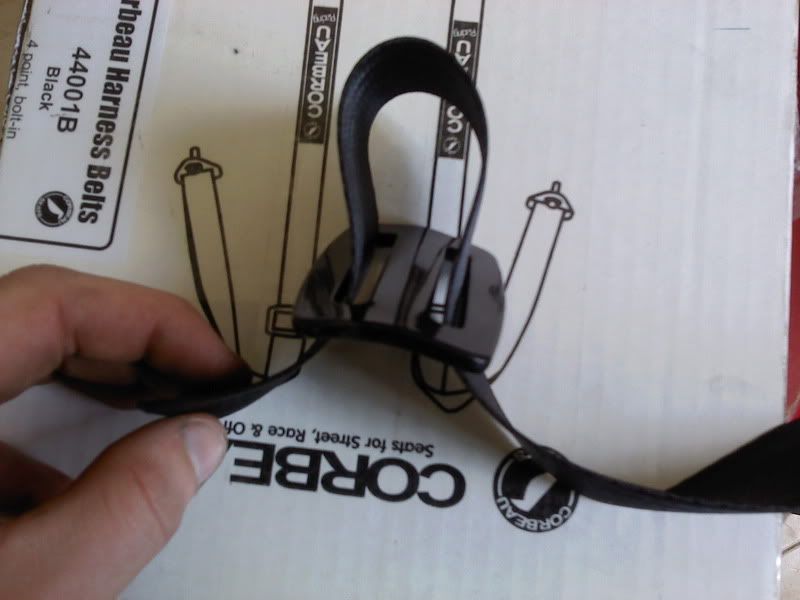 I'll use the bolt on piece for now but this is where it will wrap around my harness bar. So around the bar and then back up and through the 3 bar slide
Then back down through the 3 bar slide
Then the wrap back over the 3 bar slide and tucked back through it.
Then pulled tight. This is how it should look. From my reading I found that it is also important to keep the 3 bar slide as close to the harness bar as possible. This allows complete adjustability of the harness and now I can use it the way I planned to mount it in the first place.