ok i'll start with my intentions
take a stock 94 yj and make it look similar to a hmmwv
bone stock yj (pic will show the "before")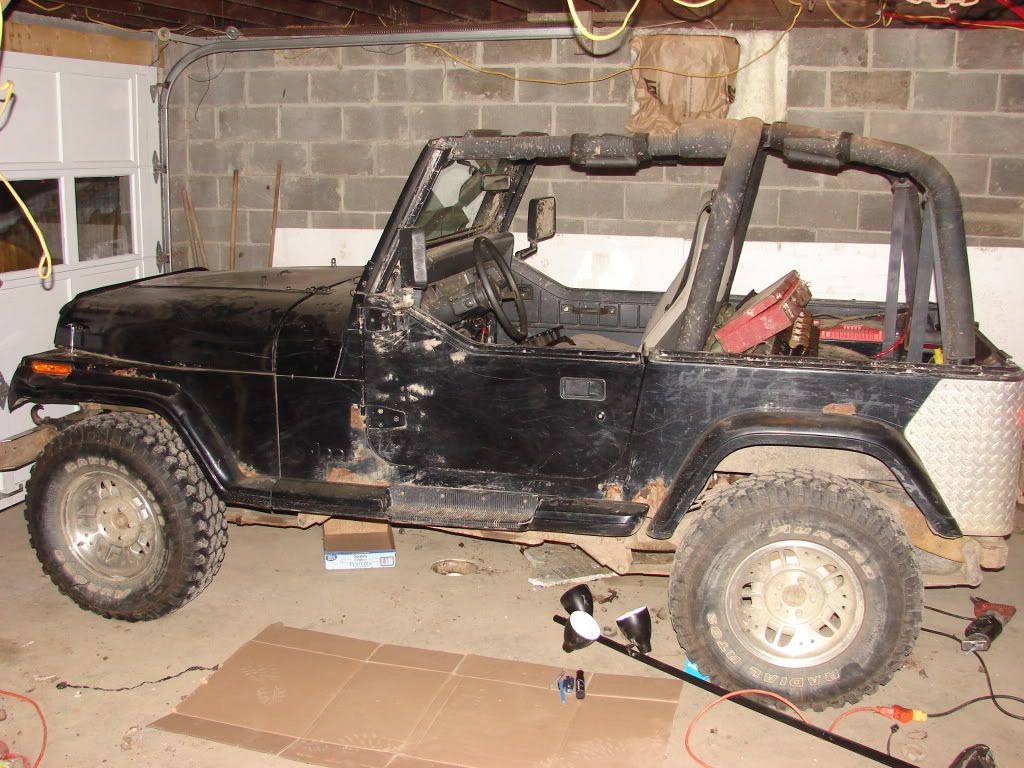 a few pics of the reason to start with a different tub. this one is toast.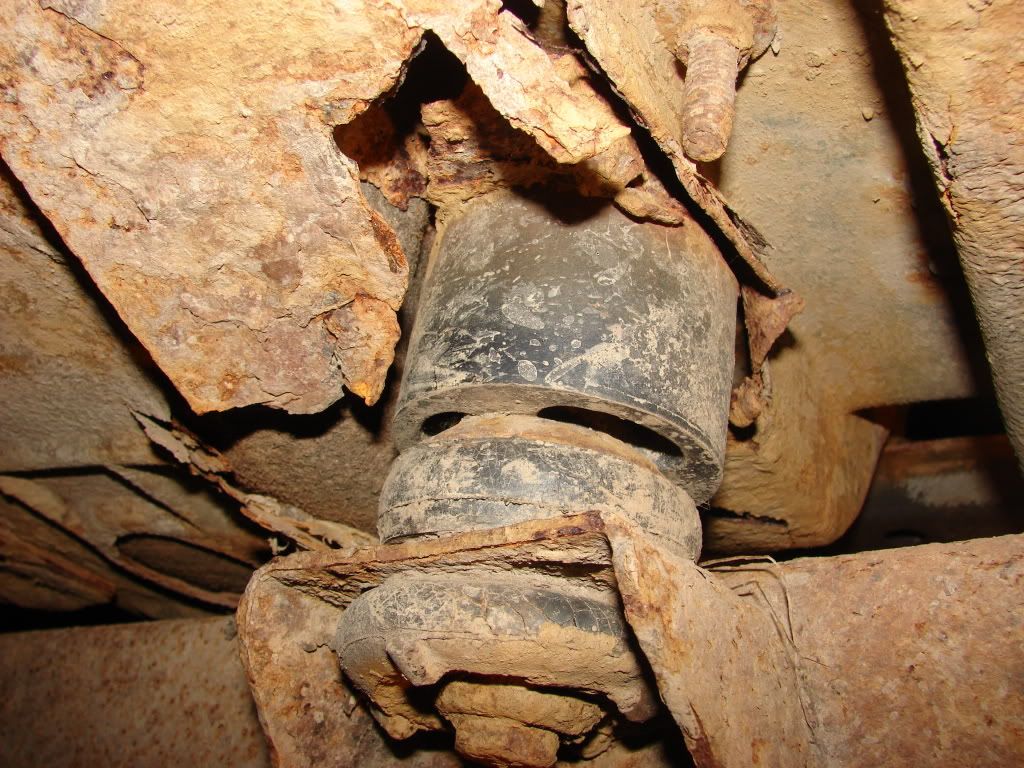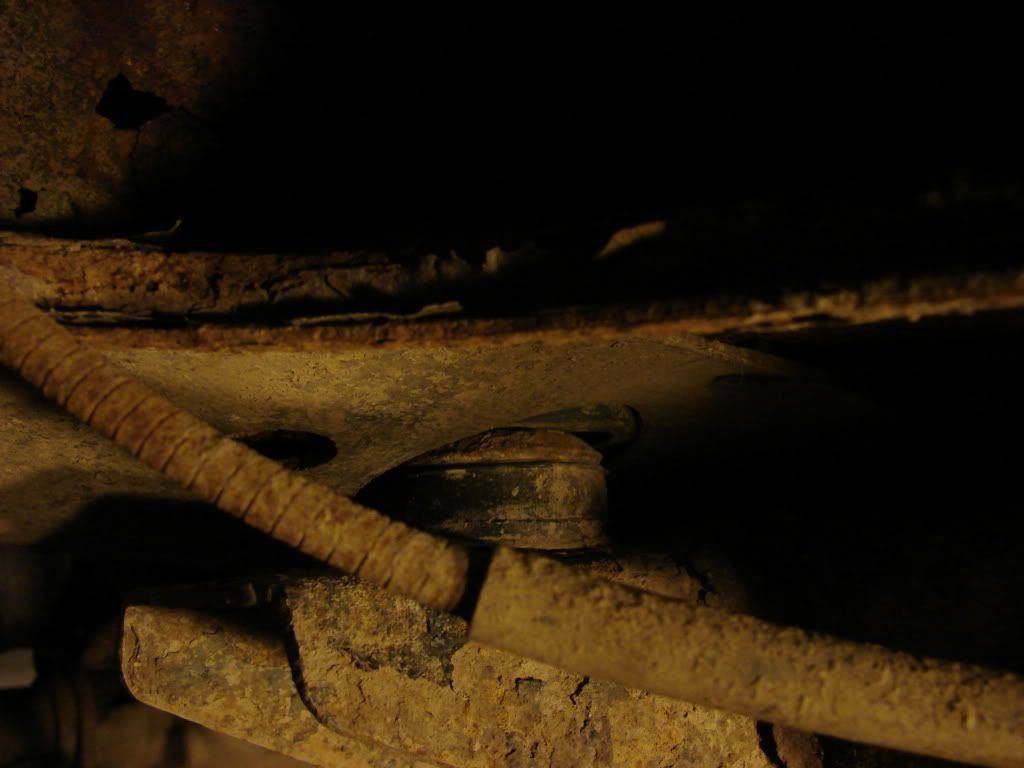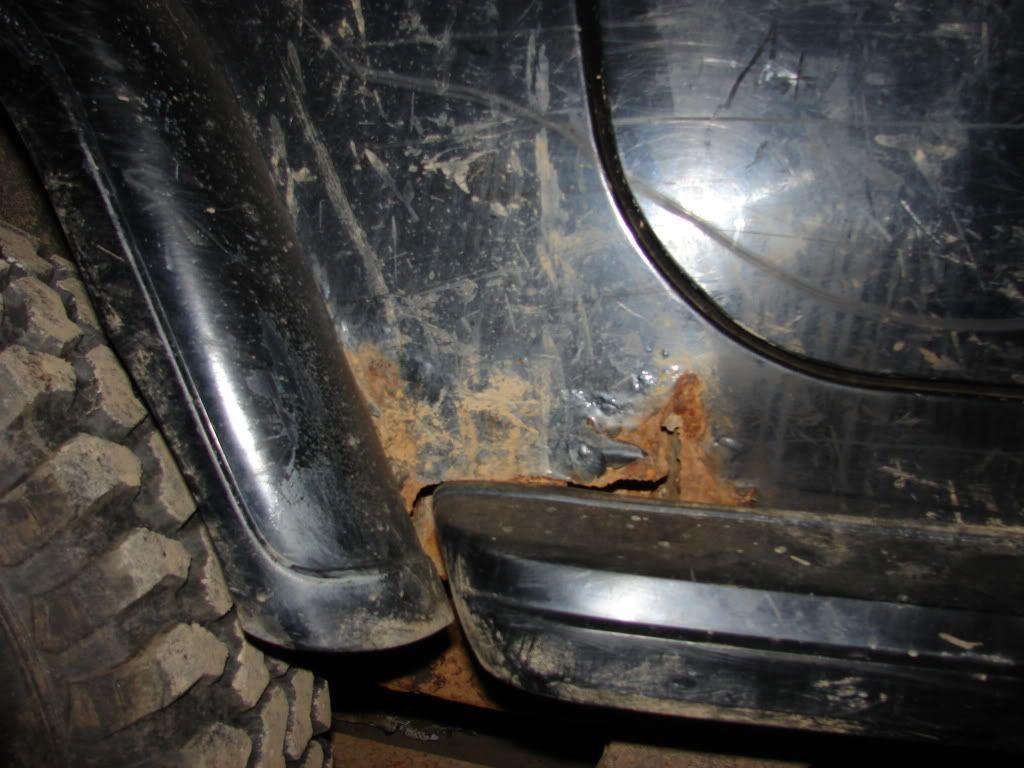 plan:
replace my rusted out tub with a salvage tub
(already purchased and in my parking space) $300
fabbed up bumpers. i have one started will include pics. freebie on steel from an aquatience.
jerry cans. freebies from local f.d. and they are the usmc ones too!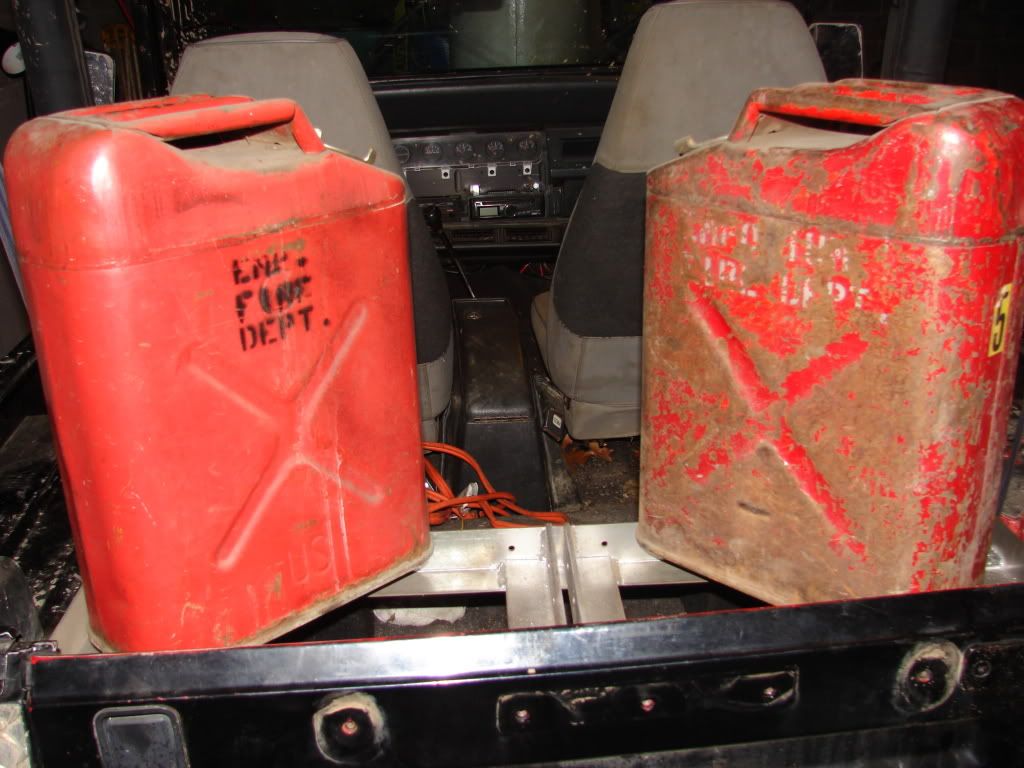 rhino line, line-x, whatever... the entire tub in a tan color with the interior getting a heaping layer of rubberized undercoating over top.
replace frame with an early 80's cj frame. mine is toast. (pics will show)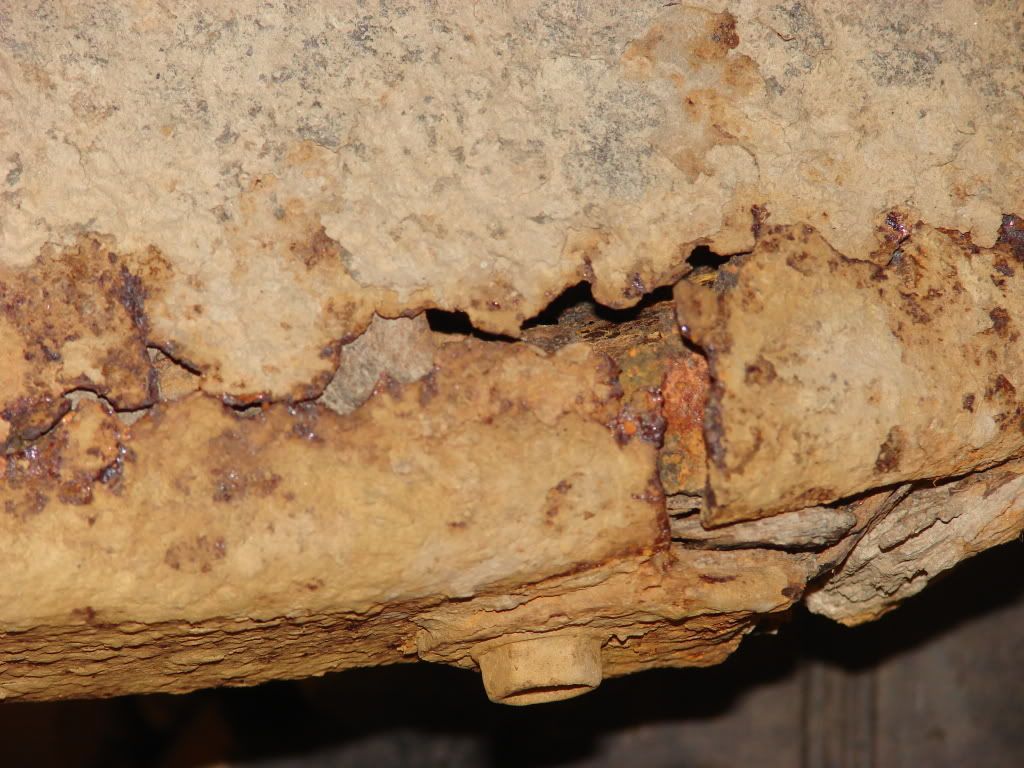 i understand they are better grade thicker gauge steel.
got the whole jeep for free just for hauling it away. will include pics after i actually ... haul it away
full skid. freebie used diamond plate from my work.
yj springs under the cj frame...for now
intend on using the axles from the cj as well but modifying the wheelbase to gain ds length. believe they are stock axles and pretty sure now they are amc 20 and d30. don't know that much about cj's but that's what i am guessing. it's a 4cyl so it has 4.10's
truss the amc20 and add an anti wrap bar.
driveline from a 89 k-series. T.B.I. 350, 700r4 trans, and i believe a 207-C-2 x-case. will get back to you on that one.
$200 for the whole truck in good running condition. my brother wrapped it around a tree on his way to work last year and never did anything with it. trans has a small leak in the pan but nothing blue silicone won't fix.
will have to do a SYE to gain a lil ds length.
now for all the stuff i still have to buy
electric fan.
dual exhaust. if i can figure out a legal way to do side dumps i will.
fab up some sort of external airbox like the hmmwv has on the pass side.
fab up tube fenders.
35" or 37" tires.
complete por 15 treatment to everything below the tub line.
on board air system using stiok a/c compressor and rear bumper as air tank.
tossing around the idea of building a flat cj style dash.
new aftermarket gauges and idiot lights.
that's about all i can think of for now. i'm sure i am forgetting something but it'll all come out eventually.
by getting the cj and using it as a rolling chassis i can start the build before taking my jeep off the road until i have some of the rough work completed. hopefully that falls in or around the late summer. that way i get to enjoy most of the trail riding season.