Current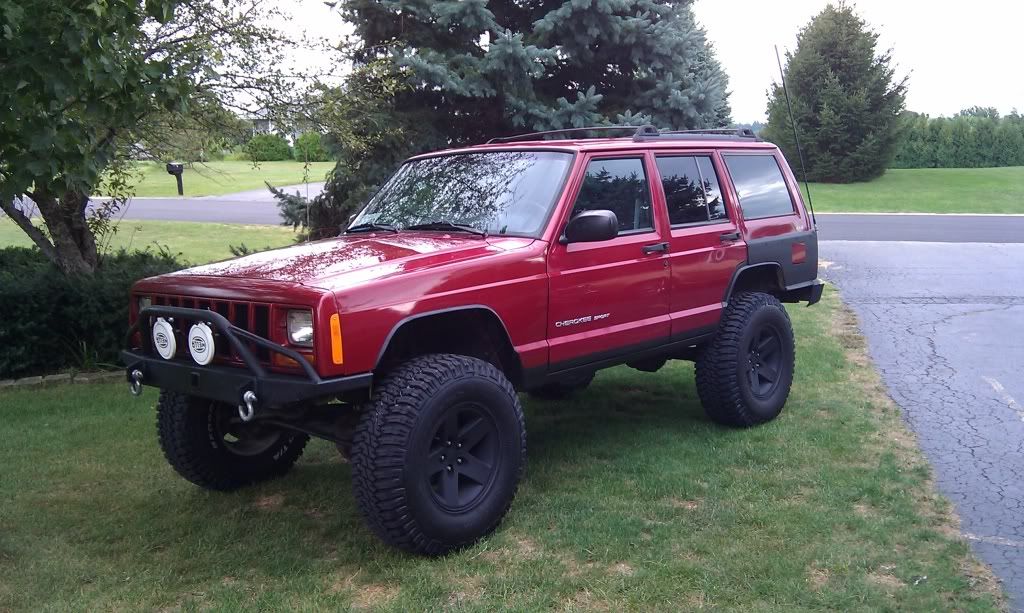 1999 Jeep Cherokee purchased in the fall of 2008. Got it with 104,000 miles on it, had a few issues (missing flares and such) nothing major.
Have been slowly building it along with going to school but here is a list of what I have done since I got it.
Rustys 3" Lift
Rustys Sway Bar Disconnects
31" General Grabber AT2's on Grizzly Jeep Rims
Bedliner Rocker Guard
Jk Rubicon Shocks
JCR Stage 3 Rear Bumper w/ tie-ins
JCR Pre-Runner w/ tie-ins
JCR Steering Box Spacer
Raptor U-Poled Bumpers and redid rockers
WJ Lower Control Arms
Tomken Gas Skid
Other little things were Infinity tweeters, roof rack tire carrier which I have since taken off, hella 500's on bumper.....
Couple weeks after got it and bed lined rockers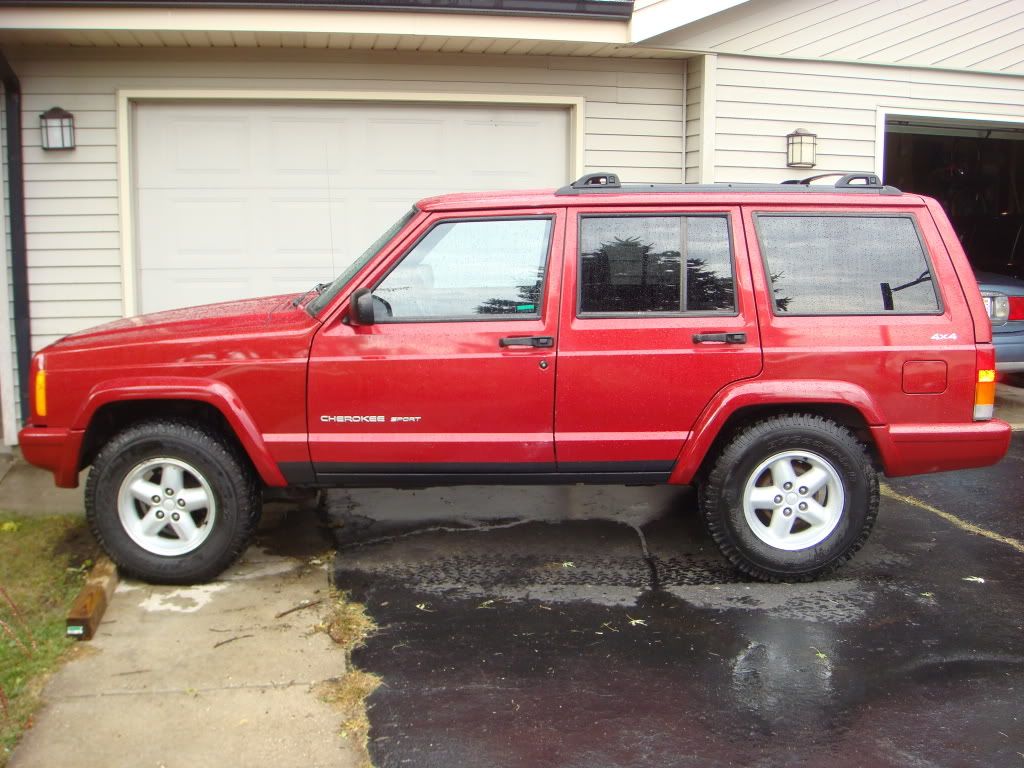 Month or so later with the AT2's and 3" Lift
After I got the Stage 3 Rear installed and with Spare Tire Carrier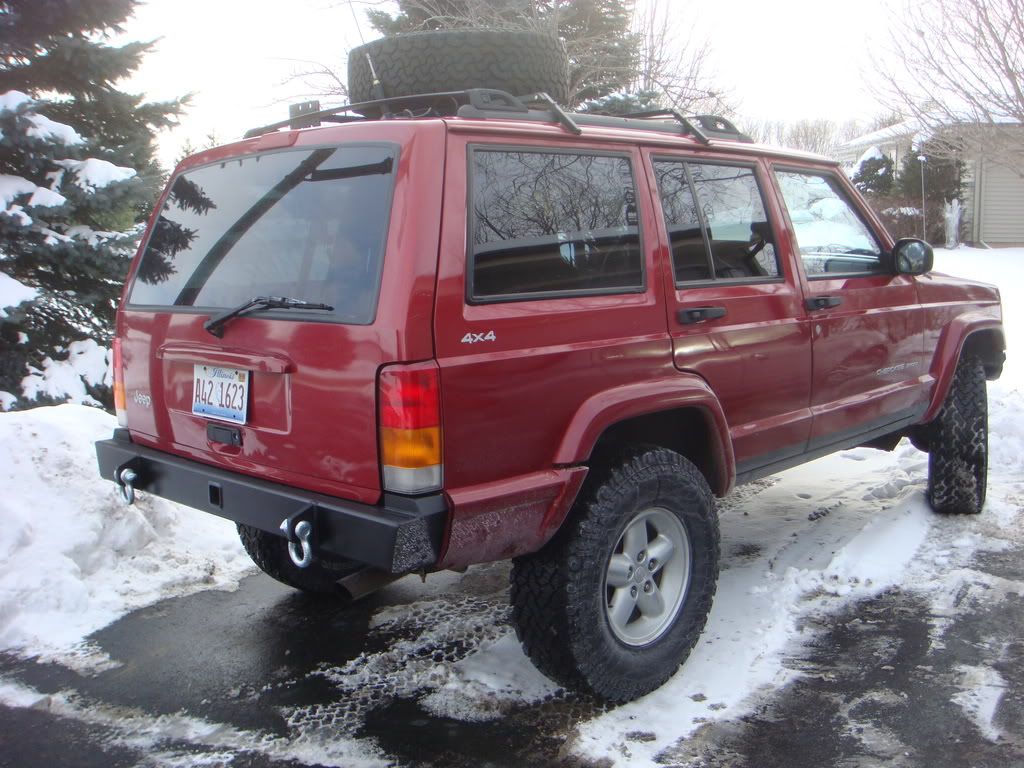 As it sits now