Registered User
Join Date: Apr 2011
Location: Allentown
Posts: 115
"mighty grey"
---
Ok heres my project i have been working on for the past four years. Why it took so long you ask, two reasons.....im raising a 4 year old and i dont have deep pockets so bills and family come first. Anyways lets get this post goin here...
Here it is as i got it...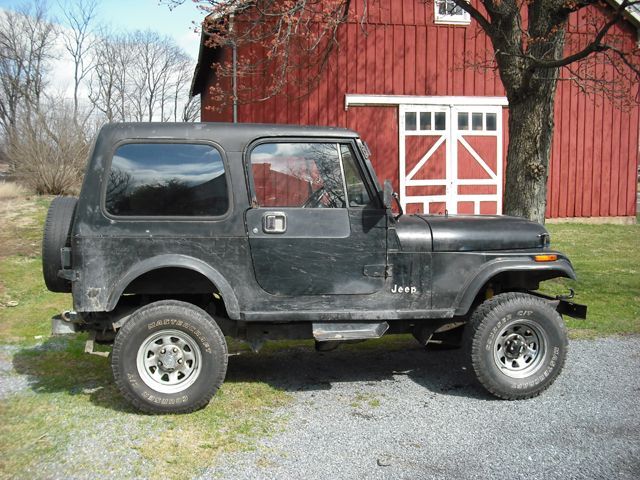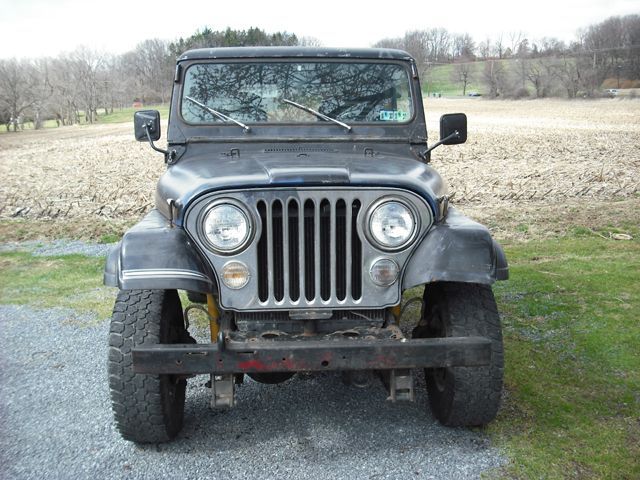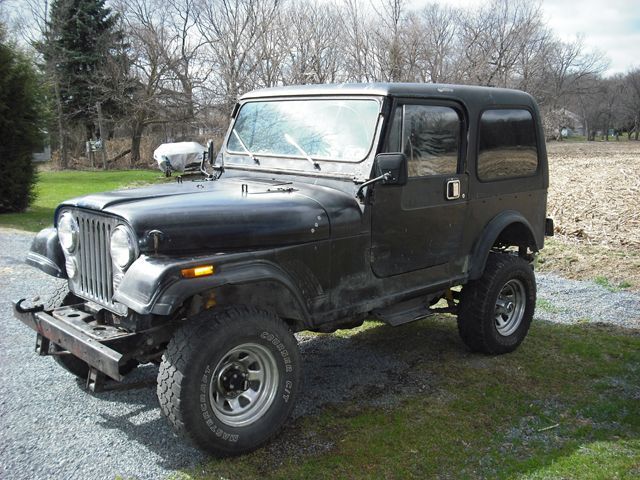 Inside the engine compartment you could tell the PO really went hacking and rigging **** up...
Time to start tearing her down. Im not gonna go into too much detail to keep this post to the point.
First thing was get the body off...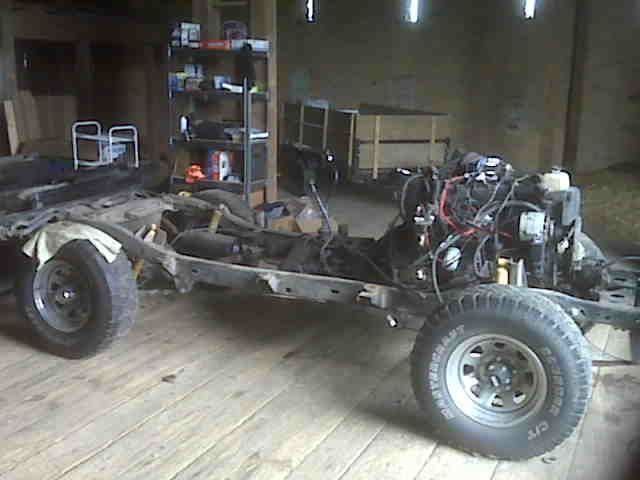 Next was engine and trans...
Gettin her down to the frame...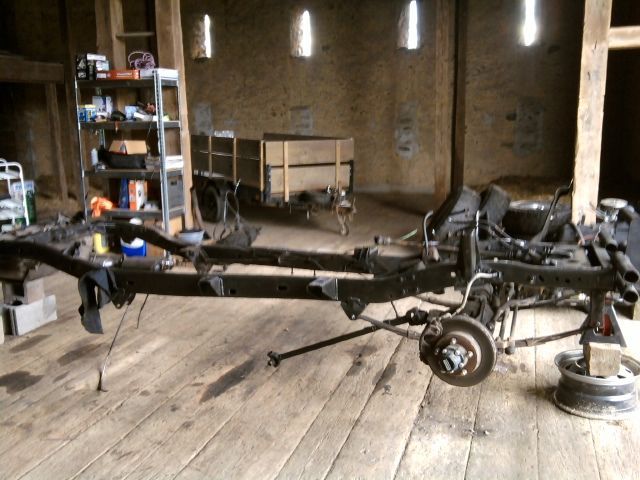 Only thing i had to do to the frame besides sand and paint was replace the rear crossmember. So after all that was done, time to start building her back up. Im gonna save the motor and engine compartment for last but that can all be done with it back together anyway so i put the 4" suspension lift on with 1.5" shackles and get the engine back in...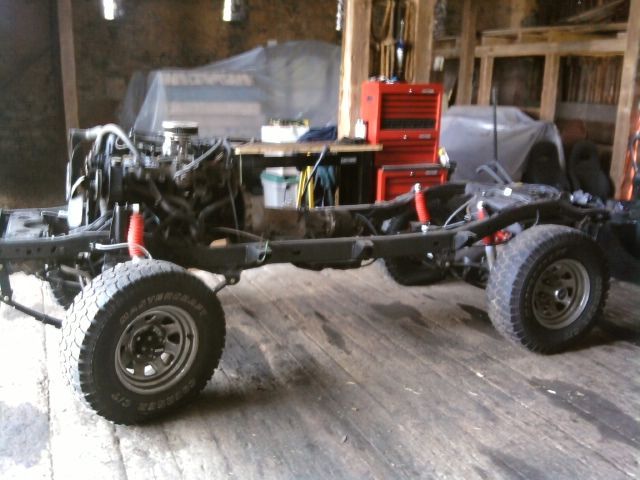 As you can see from this shot the pinion angle is ridiculous. Some shims will take care of that. I also installed a double cardan driveshaft from a stock cherokee to help in the rear as well...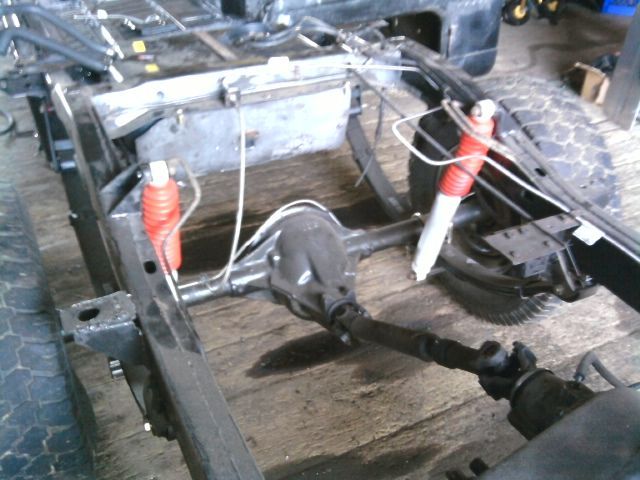 Went with a plastic fuel tank to not have to worry about rust again....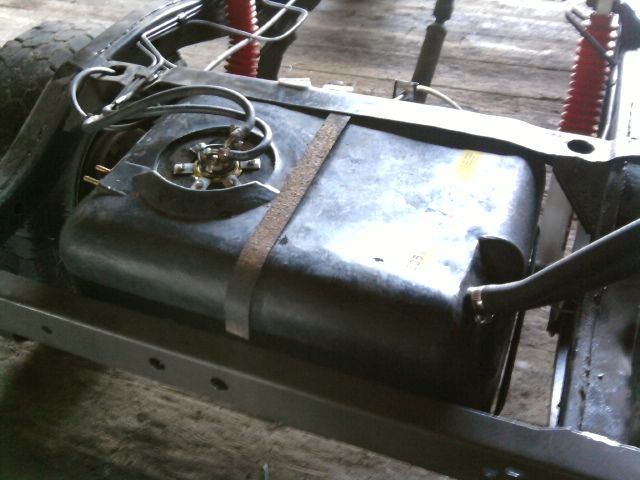 Decided to go with an automatic so i had a tf999 rebuilt with a new shift kit and custom made torque converter. Also clocked the transfer case so i now have flush ground clearance all the way across...
Now lets take care of that body, time to herculine the undercarriage and inside...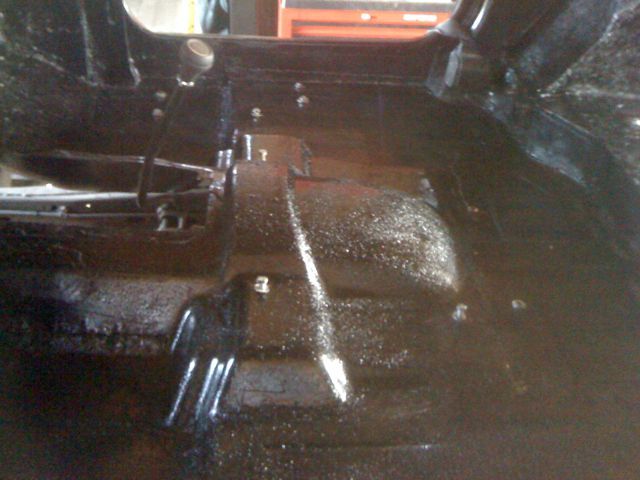 Got the body back on...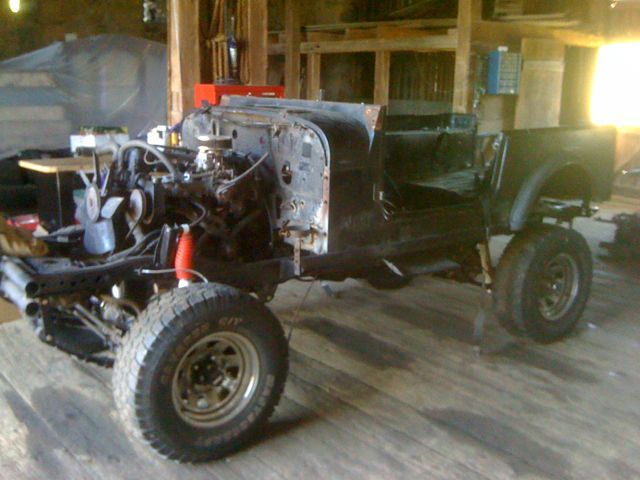 Now the front...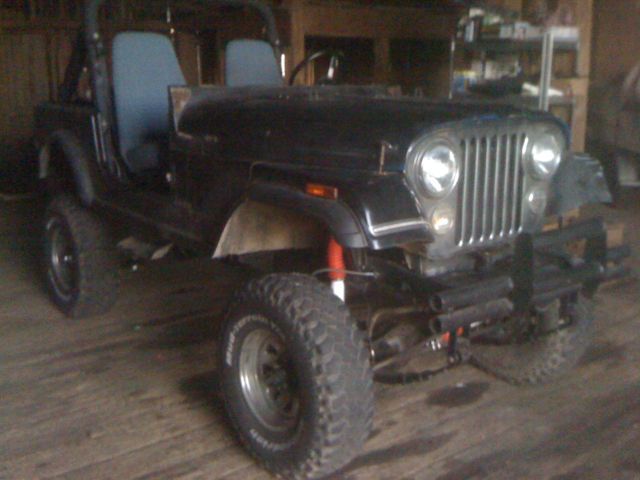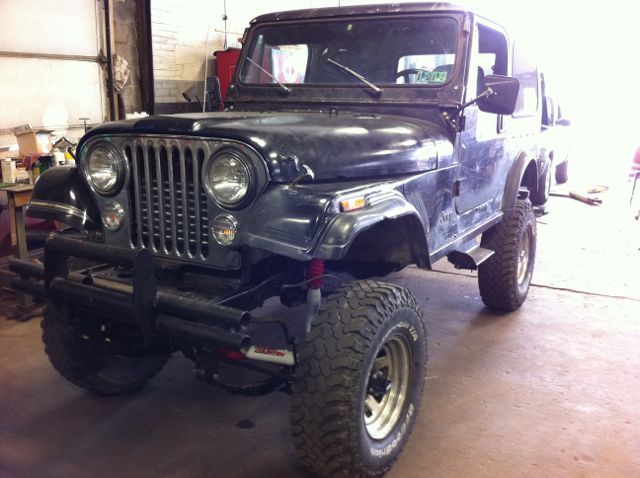 Lets throw a B&M Megashifter in there...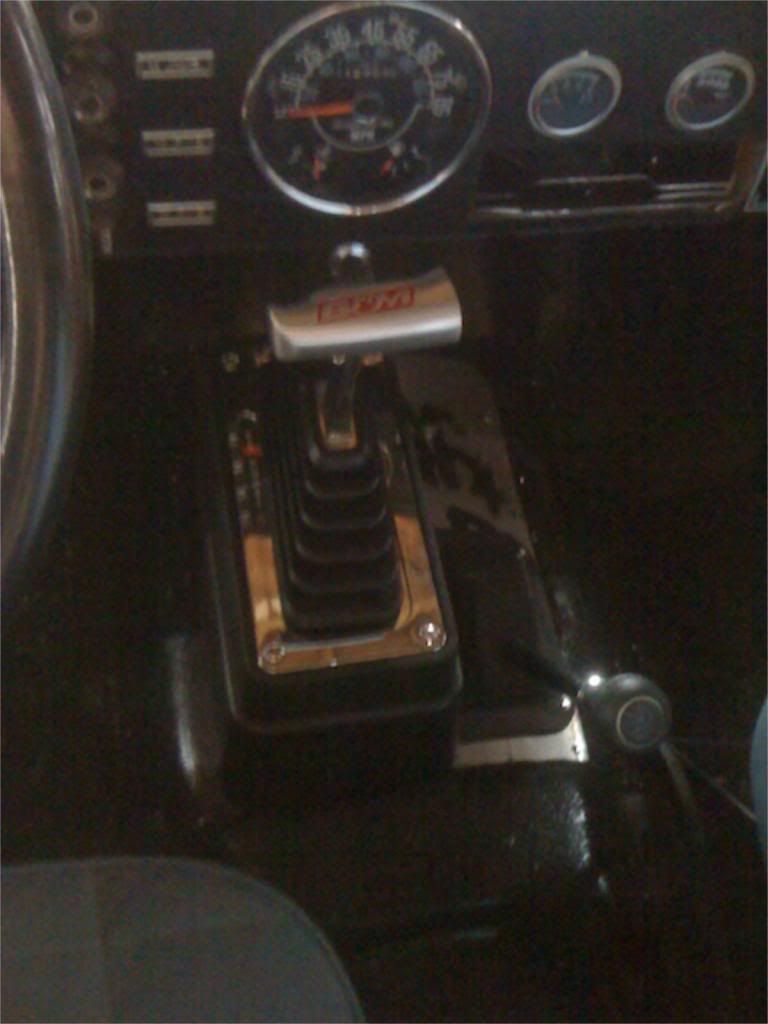 OK getting there..tires look a little small so lets throw some 35's on there...MTR with Kevlars will do...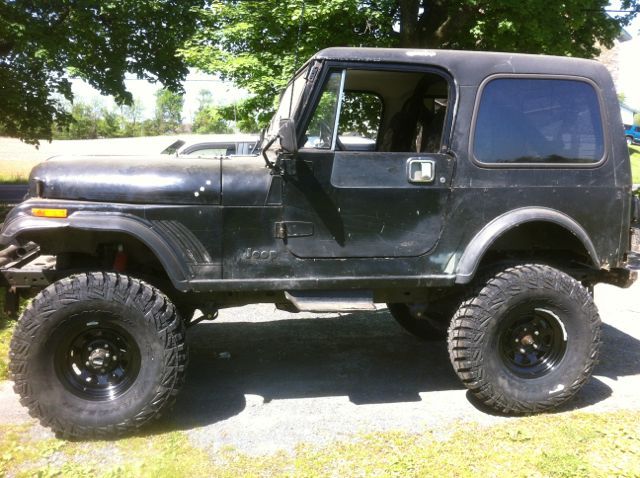 Ok time for paint. Went with a primer with a built in rust inhibitor...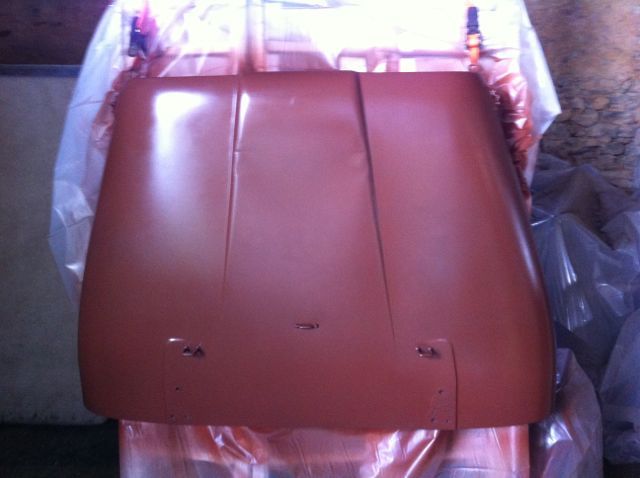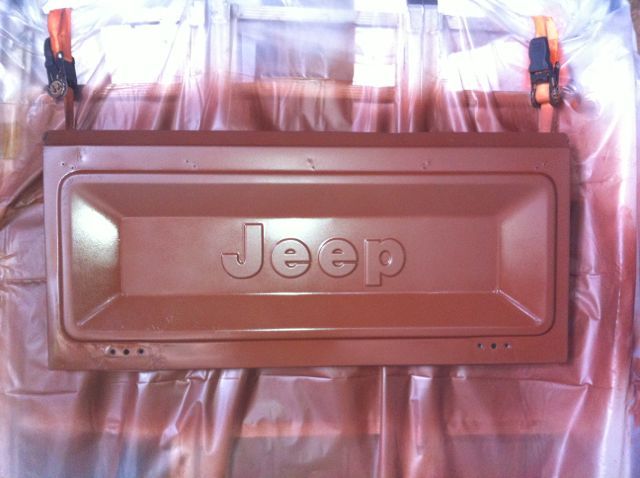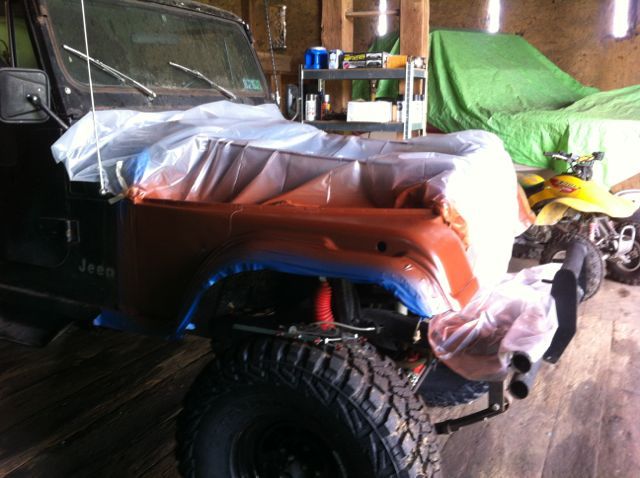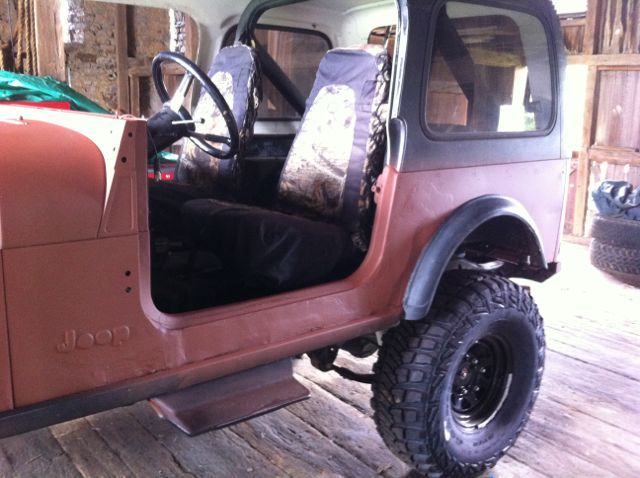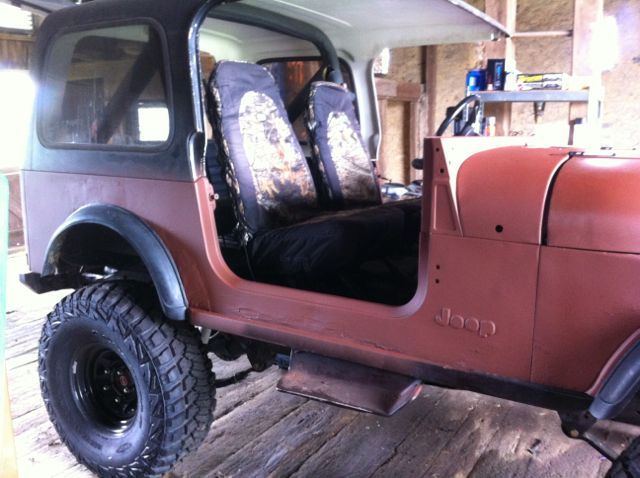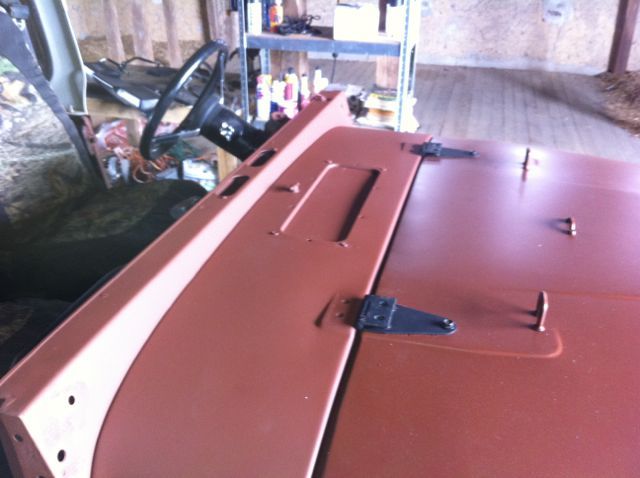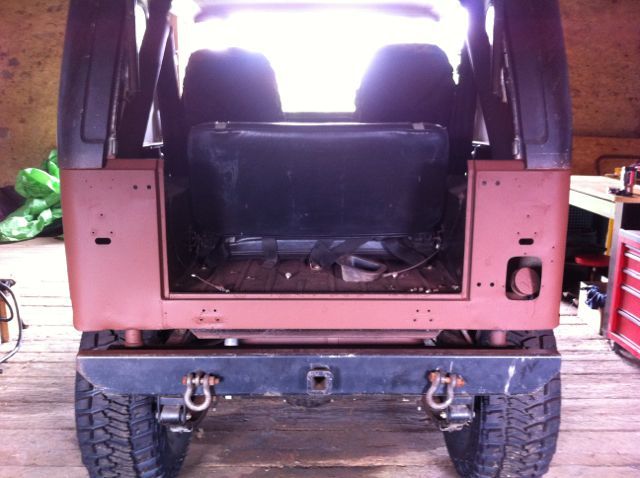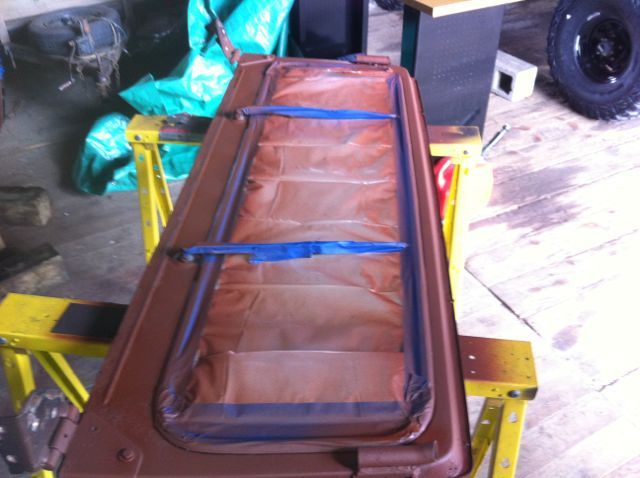 And now top coat...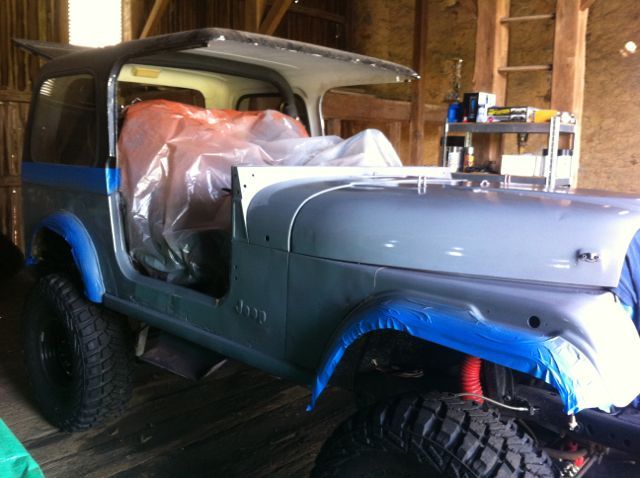 Ok that is way to bright a color for me, lets add a little flat black to the mix and blackout that grille...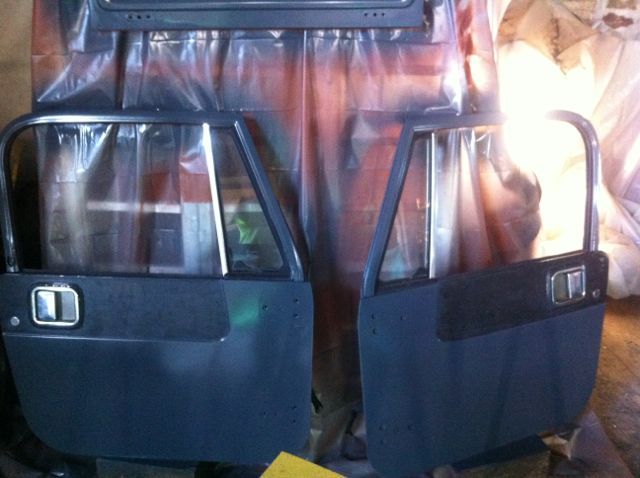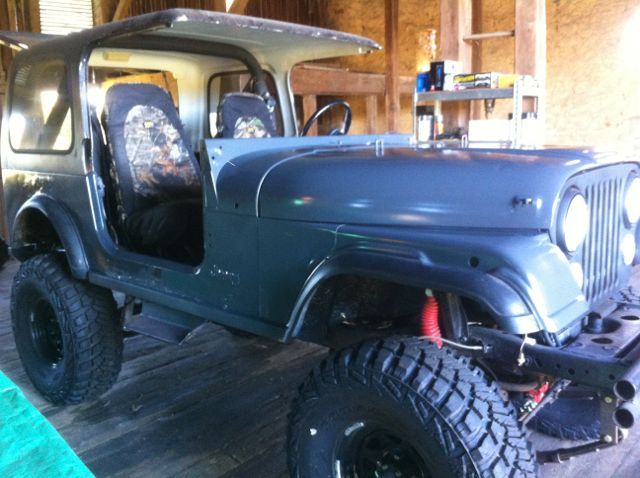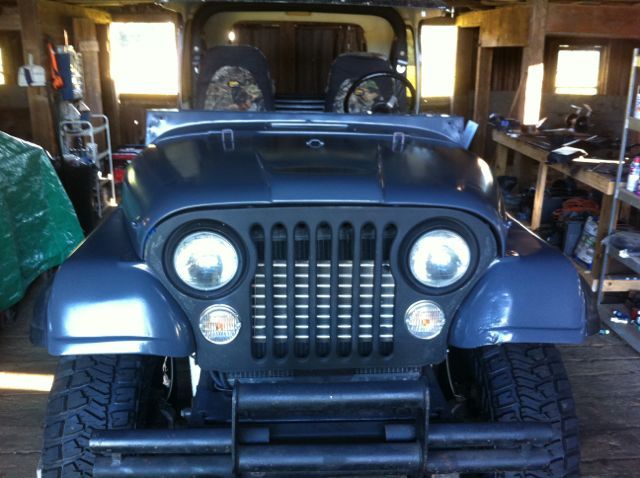 Thats more like it, lets get the rest back on...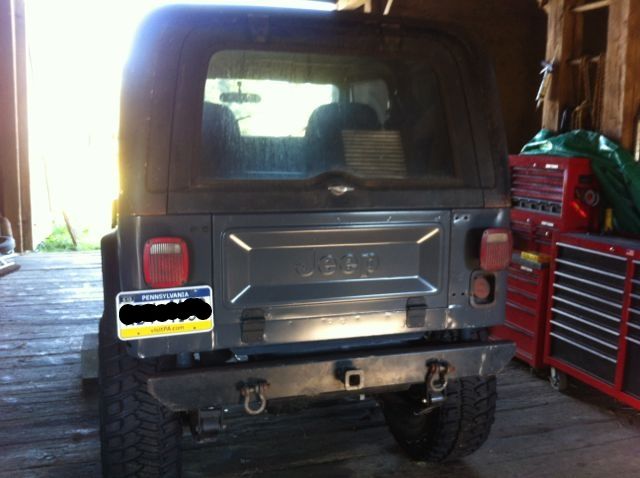 Time to get started on that engine compartment but ill continue with those build pics in a little bit.
wow no comments....i really feel loved
Currently Active Users Viewing This Thread: 1

(0 members and 1 guests)