What's up fellas, I've had my rig since spring of 2008. I bought it with 30,000 on the clock and just passed 91,000 as of today (12/29/13). She's been nothing but good to me and I've documented most of my build along the way here. I've got a ton more pictures and info than I have posted here so if anything draws your attention and you wanna see/know more just ask! Started out bone stock and stayed like that for about 3 years and then… well I'll let you see for yourself lol.
This is it as of 4/15/14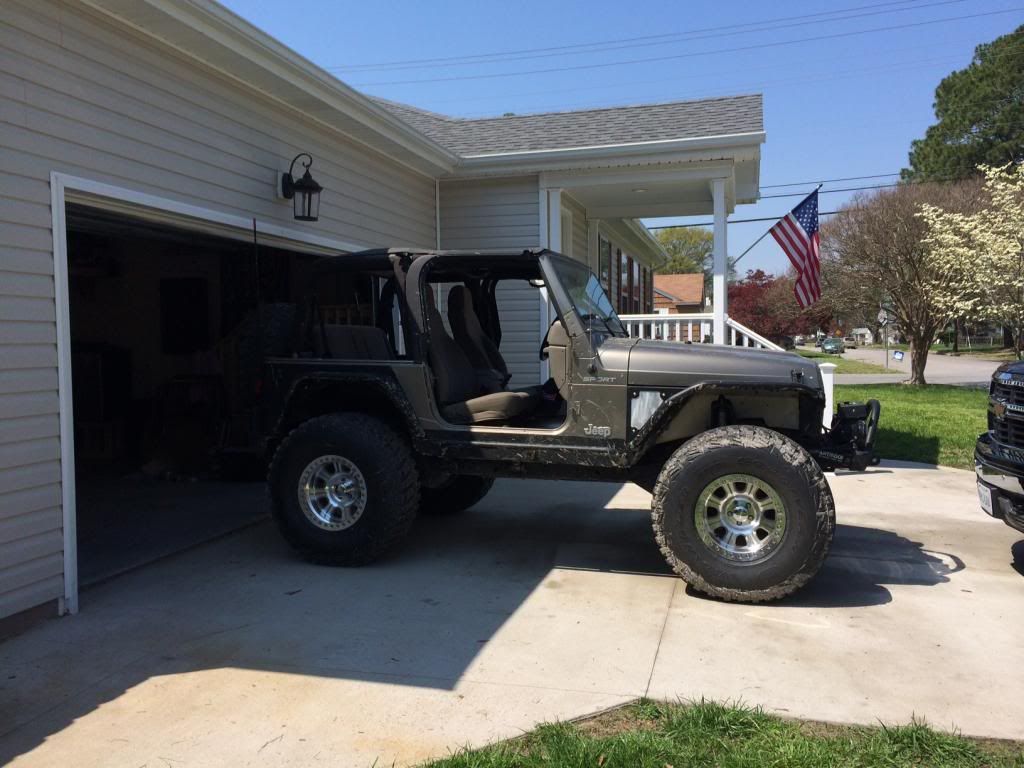 Front Axle
G2 D44 w/ARB air locker, 30 spline Chromoly shafts, 4.88 gears
Rear Axle
D44 w/ARB air locker, 35 spline shafts, 4.88 gears
Transfer Case
NP231 w/Advanced Adapters SYE
Novak Cable Shifter
39 tooth speedometer gear
Suspension…
Front
3" BDS springs
1.75" Coil Spacer (stock isolator removed)
Fox Shocks
Currie Anti-Rock Sway Bar
Currie/Savvy Aluminum JJ Arms
Currie JJ Adjustable Track Bar
Rear
3" BDS Springs
1.75" coil spacer (stock isolator removed)
Fox Shocks
Currie/Savvy Aluminum JJ Arms
Currie JJ Adjustable Track Bar w/rear track bar bracket
Tires
Goodyear MTR/K's in the 37x12.5R17 flavor
17X9.5 Raceline Monster 233 Beadlocks
Armor
MetalCloak Overline Front Fenders w/6" Front Flare
MetalCloak Extended Corners w/6" Rear Flare
Savvy Modular under Armor
Rokmen Mercenary Front Bumper with Winch Hoop
Smittybilt Rockers w/tube step
Smittybilt XRC Rear Bumper with Swing Out
Homemade Steering Box Skid
Front Control Arm Miniskids
Accessories
Savvy Motor Mount Lift
Genright Crawler EXT gas tank
Tom Woods F/R Shafts
Currie Currectlync HD Steering
1.25" Daystar Body Lift
Warn VR8000 Winch with Wireless Controller
LED 3rd brake light mod
Alpine Type-R 10" in custom built box
Rockford Fosgate P300-1 Amp with bass control
KC Fog Lights
ARB High Output Compressor
ARB Tire Inflation Kit
Here is a pic of the Heep when I first got it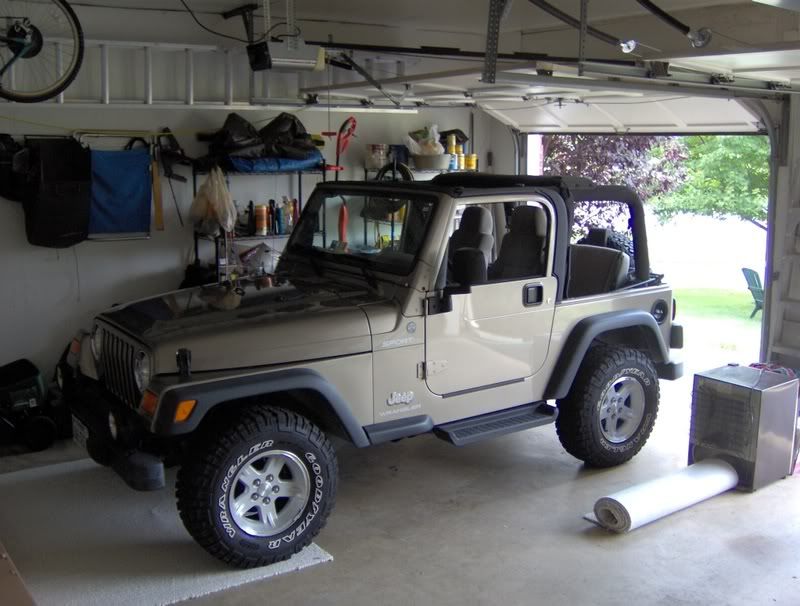 And here it is before she went under the knife.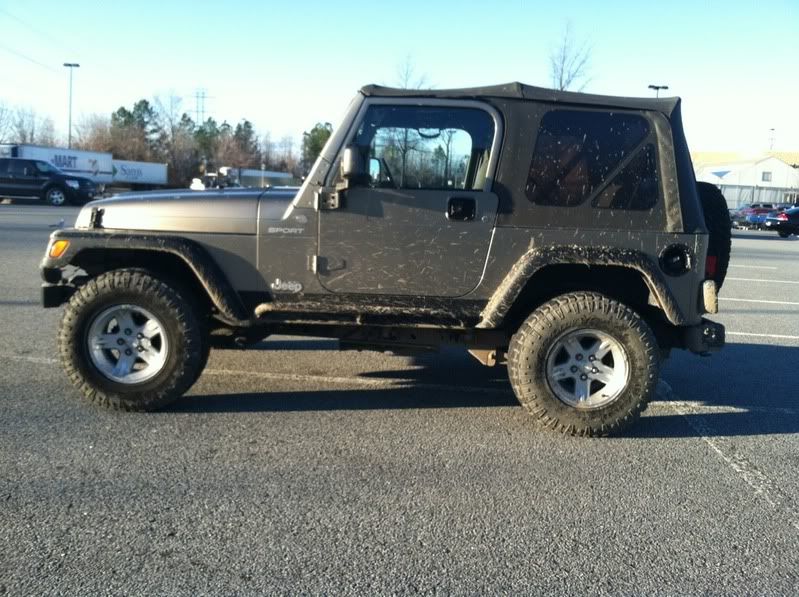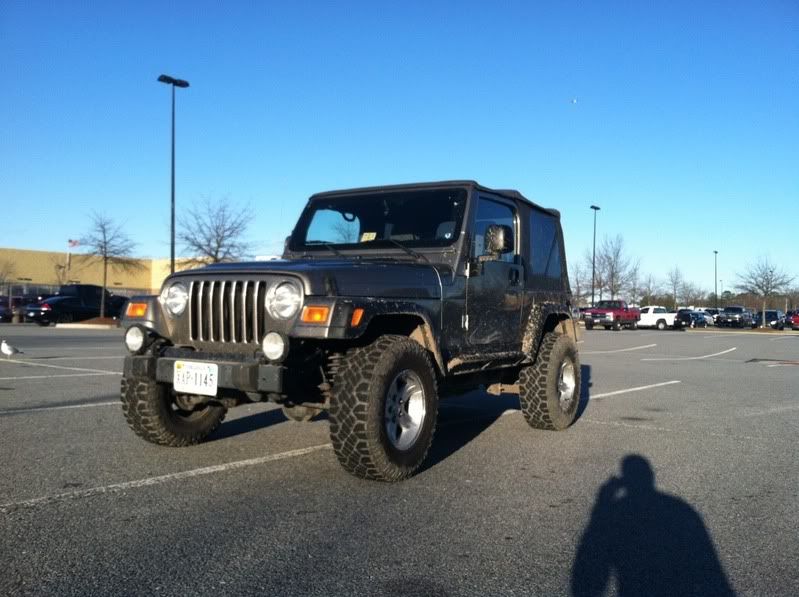 The metalcloak boxes arrived on Tuesday and worked all week in my spare time after work to get them prepped and painted. Had a friend of mine come over and help me work on it all day Saturday by tempting him with free food
We started at 9:30am Saturday and got the whole thing wrapped up around 1am Sunday morning only stopping for about an hour or so when the tires got mounted.
The goods
Hers everything after cleaning em up with mineral spirits and hitting em with 400 grit to give the primer something to bite to.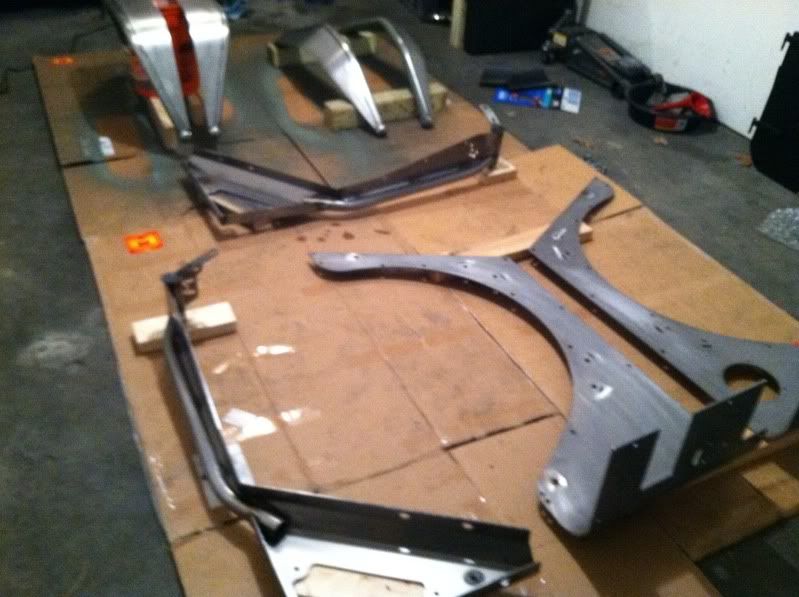 Got em primed
Coated em with Rustoleum Textured Black. I really like how the finish came out. It is by no means a heavy texture and it is a semi-gloss appearance that will be much easier to touch up than a high gloss coat.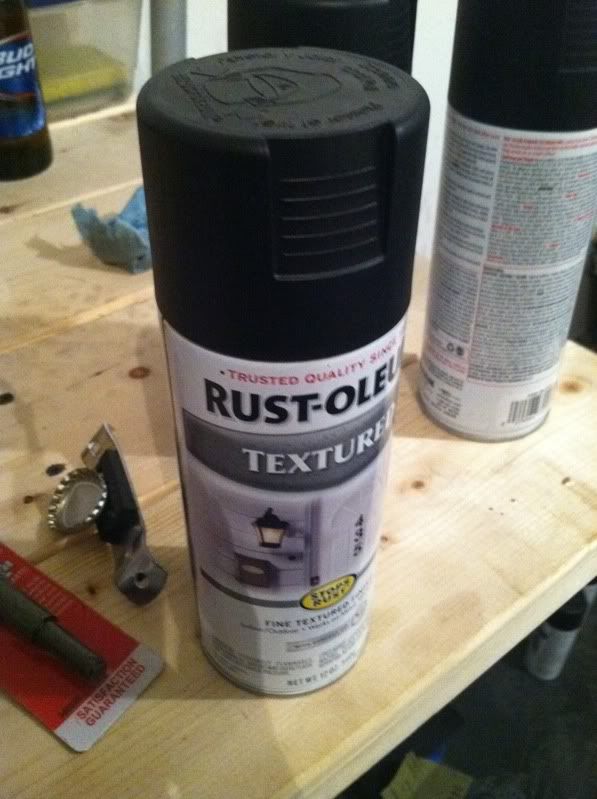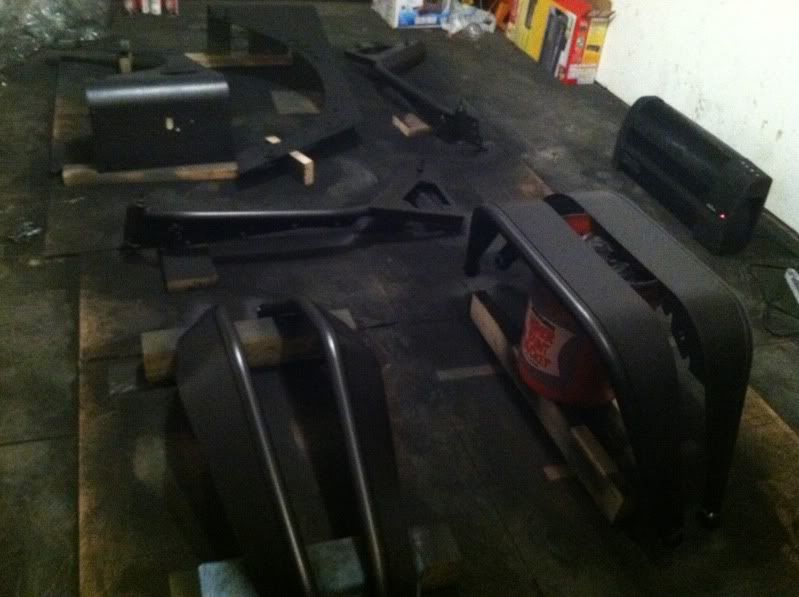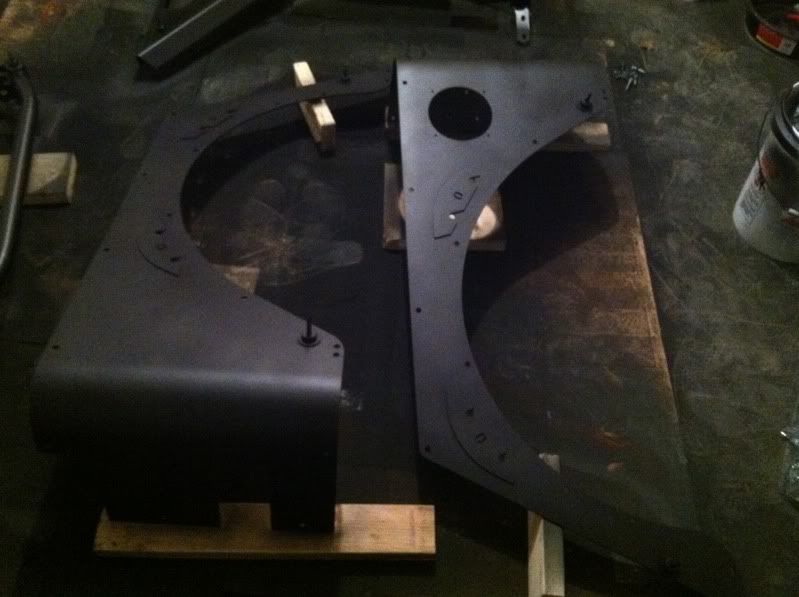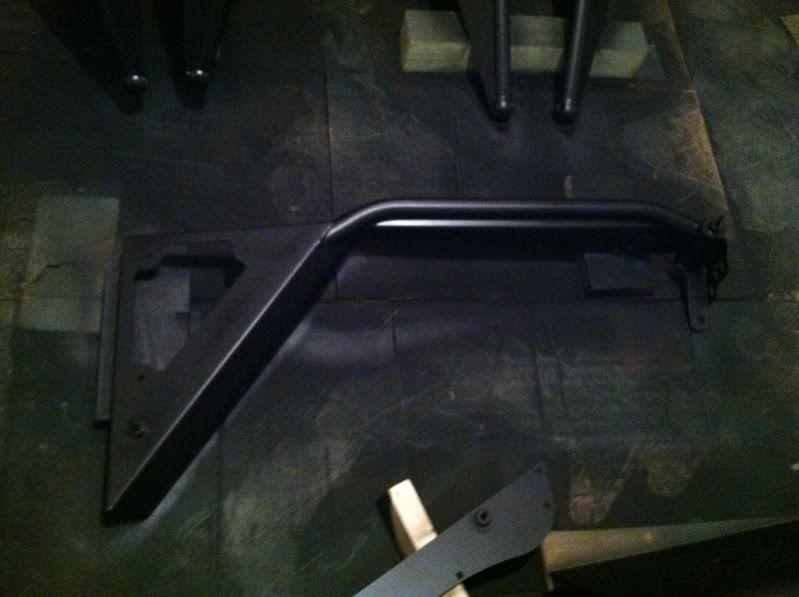 Jeep, meet your new friends