Subwoofer Box Build:
Bring on the flak; I know there are a lot of people on here that hate on subwoofers and sound systems, but whatever. My Jeep gets dirty, too
I've been through 5 sound systems in this Jeep so far. I've gone from one teeny tiny little sealed 10" to a 12" and four 10's to a ported 15". The five subs at once sounded amazing, but filled my entire trunk. The ported 15 pounded to the point of knocking the wind out of my chest. I wanted something in between, hence, this build.
This latest evolution is going to be my first venture into building my own box, so we'll see how it turns out.
I decided to go with one of my Infinity Reference 1011w's for the box. I had four of them at one point, and they sounded amazing. They're a little old, but they work well.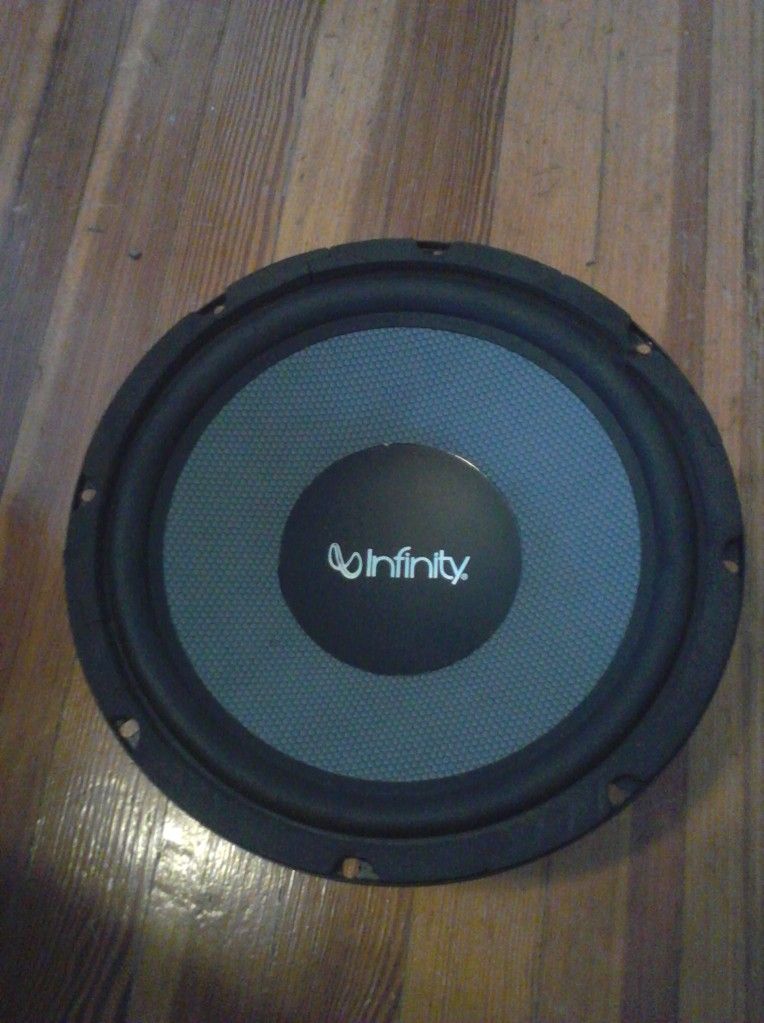 The first thing I did was look up the manufacture's specifications for the sub.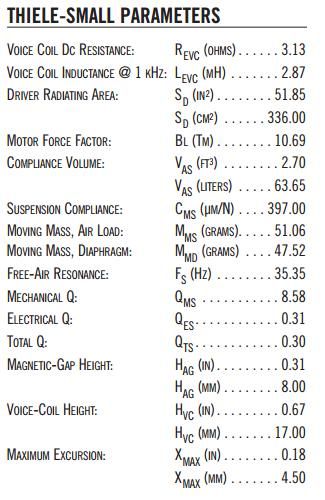 Then using them, I had to find out what kind of box the sub would respond to best. Luckily, there are already people out there who are way smarter than me that figured this stuff out.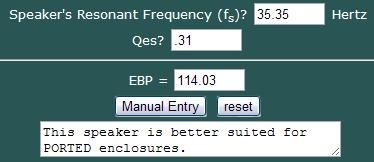 Ok, so I had my answer. Now for a design. Tada!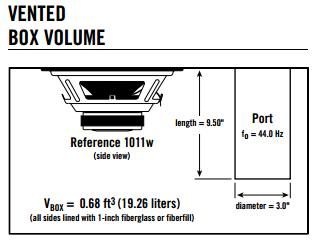 Then to find out what materials I needed, I used my superior MSPaint skills and a calculator...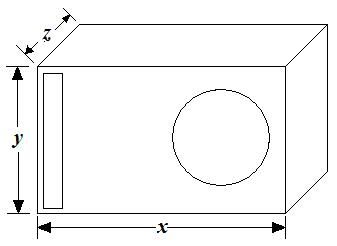 I went and picked up some 3/4" MDF today. I won't actually get to build the thing until tomorrow, so stay tuned. Or don't. Or whatever
Doing my homework paid off. I finished the box today and its performance is amazing. It's the best sounding 10" I've run, to date. I didn't take a whole lot of pictures, but here's where I am so far.
Working for a construction company has very few perks, but one of them is access to any power tool I want. That made it easier.
The whole thing is made with 3/4" MDF, held together with course thread screws and Liquid Nails, then sealed up tight with some stuff we use on windows.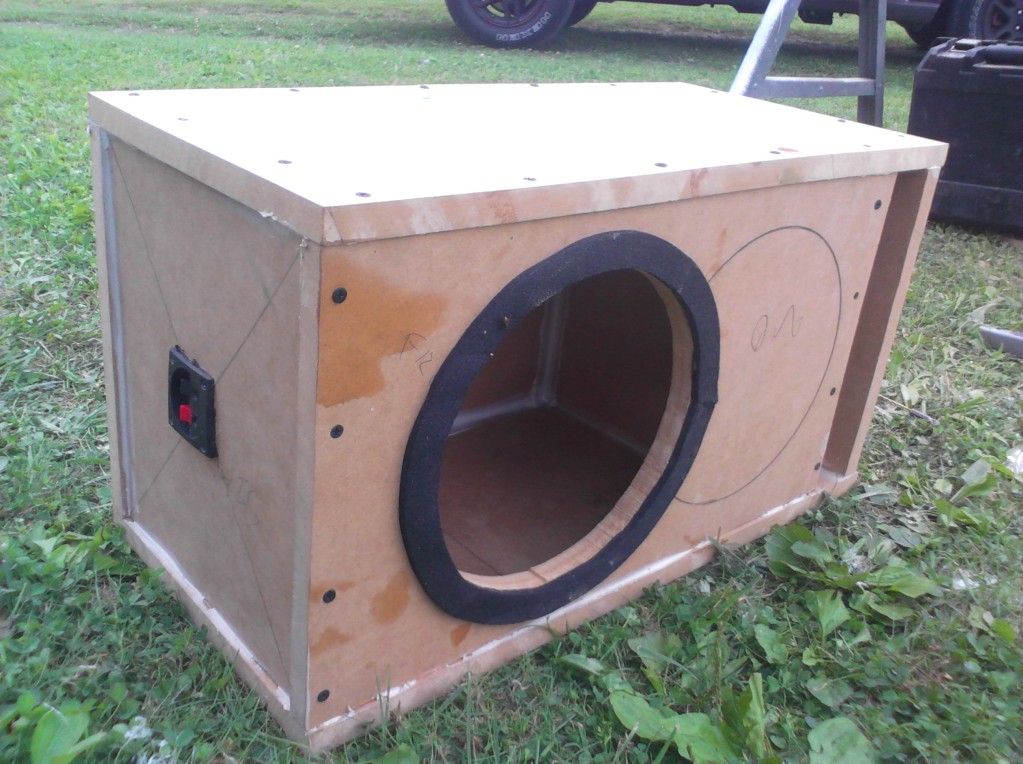 I put weather stripping around the hole for the subwoofer. Wouldn't want any air getting out where it's not supposed to.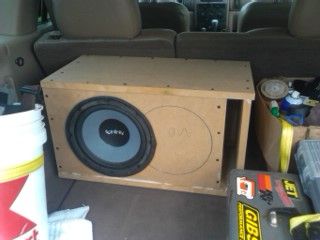 Carpet is in the works. Maybe tomorrow or Friday. It's not pretty yet, but it's airtight and sounds pretty awesome for my first box. It'll look better in a couple of days.
I'm sure all 84 people who viewed this thread have been anxiously awaiting, here are some pictures of the carpeted box. Sorry for the tiny pictures; I only had my cell phone today.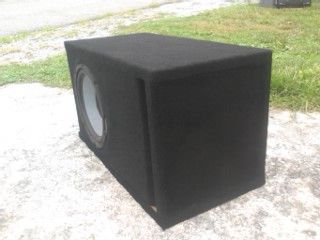 It took one roll of carpet from O'Reileys, a razor knife and a bottle of spray adhesive. The whole carpeting process took about 45 minutes.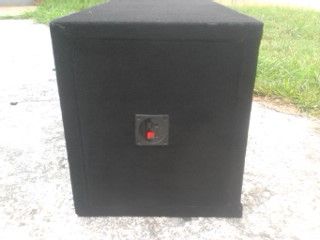 It's not quite professional quality, but for my first box, I'm happy with it.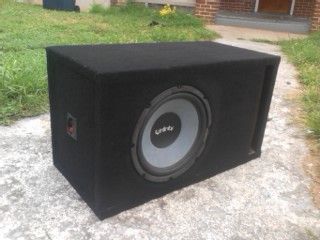 No videos of it bumping, but rest assured it does. It shakes the mirrors out of place... It's definitely the loudest 10 I've run.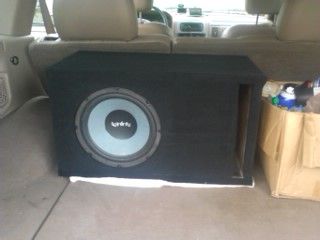 The sound is clean and, although the response isn't quite as quick as this sub was in a sealed box, it still sounds pretty good.
The end!