hey guys. decided it was time for me to do a condensed build thread.
i bought the jeep in october of '08. i dont have any pics of when i first bought the jeep, but i do have some pictures after i put on some kc daylighters and a euro style brush guard, and some side steps.
then i bought some black rims, bought a replace-a-top, painted the fender flares with krylon fusion, and bought an oil pan skid plate from another member on here. over the summer i put on the rc 2.5" kit, but i still had 30's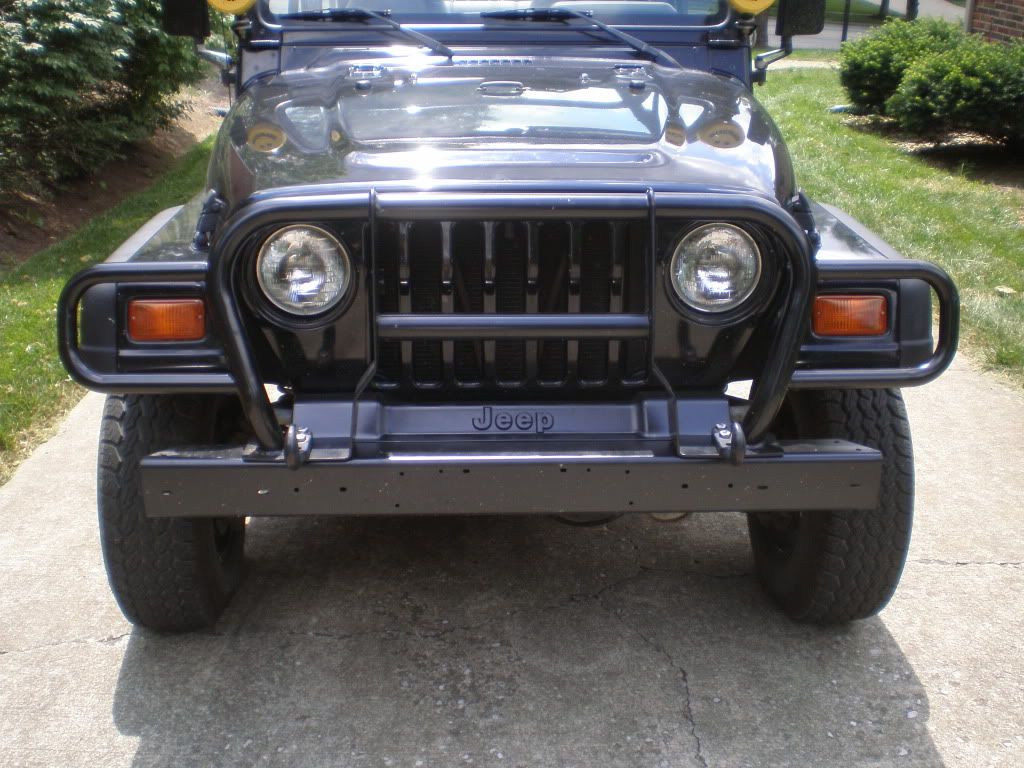 and took it flexing for the first time with the homemade quick discos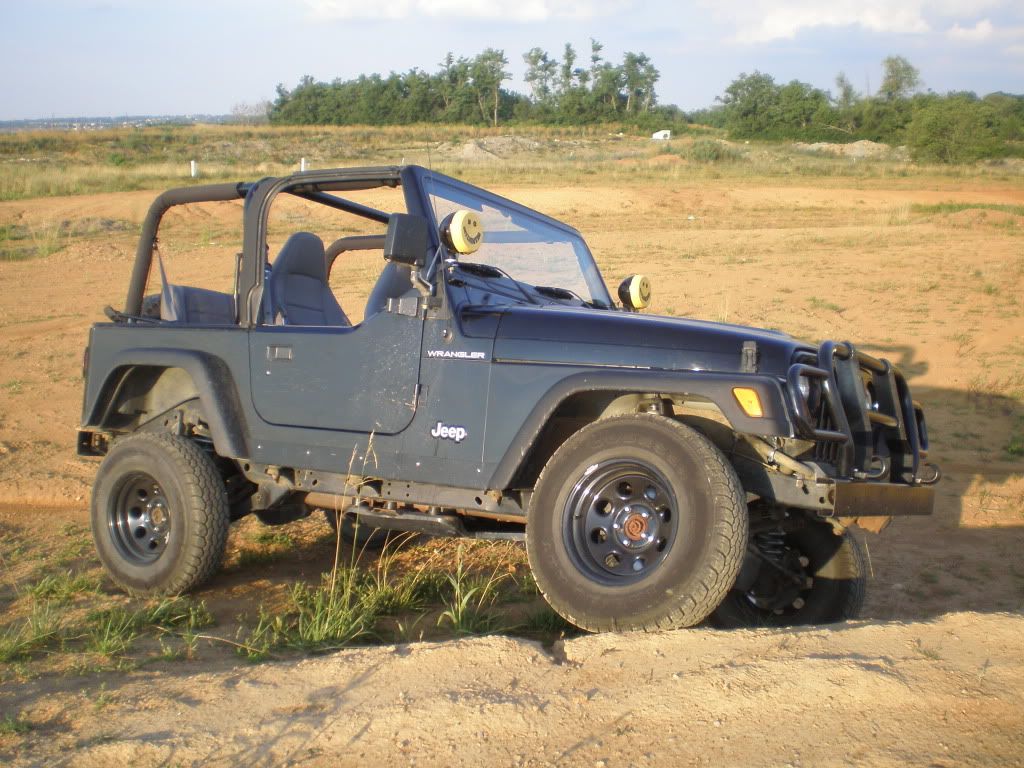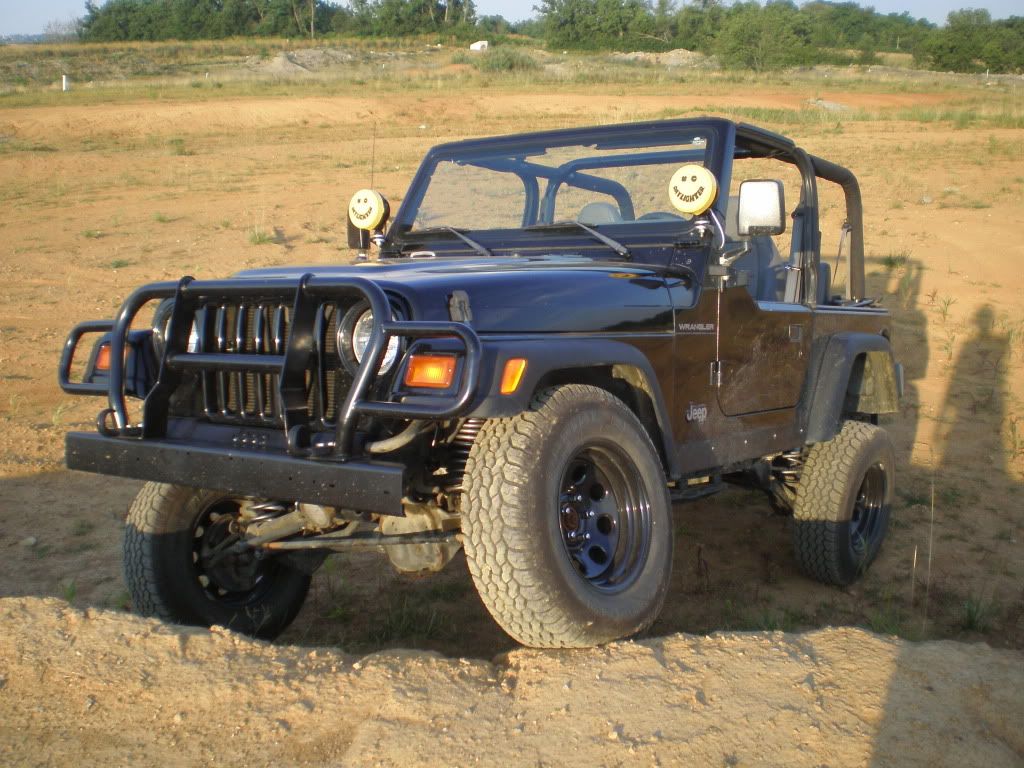 keep in mind i still have 4.10's, and dont plan to regear for sometime, if ever.