Between yesterday and today I rebuilt the majority of the rear axle with parts from the ZJ rear. New axle seals went in along with the spider gears from the ZJ. Ebrake hardware is being transferred to the backing plates.
My GF helped me move the frame out of the car port so that I can move the engine and tranny in there once they're pulled. I still don't understand why she agrees to help me with the jeep haha.
Today I ran around to pick up some of VHT's epoxy paint. I picked up two cans that are the regular black and purple cans of satin black and then 4 cans of their "high heat" roll bar and chassis satin black epoxy paint. Both list the same temp limits and have the same description. .50 difference for the title I guess?
However there is always a speed bump with any day of work. I was wiping down the frame after it sat for a year and noticed a little surface rust in some corners. I washed everything down and wiped it with a rag. The left frame rail near the rear LCA bracket started to peel from a tiny little pinhole. I kept sanding it down and ended up peeling a 16" strip down the from rail on the top, side and bottom. Busted out what was left of the POR15 and sanded the crap out of the edges of the peel. Put down two coats today. At this point F it. If it peels I'll just wheel it down and use some other undercoating. I followed their directions to the dot.
So hopefully that will cure in time for Tuesday when I can put down two coats of the VHT paint.
Here's a few pics of the frame all cleaned up.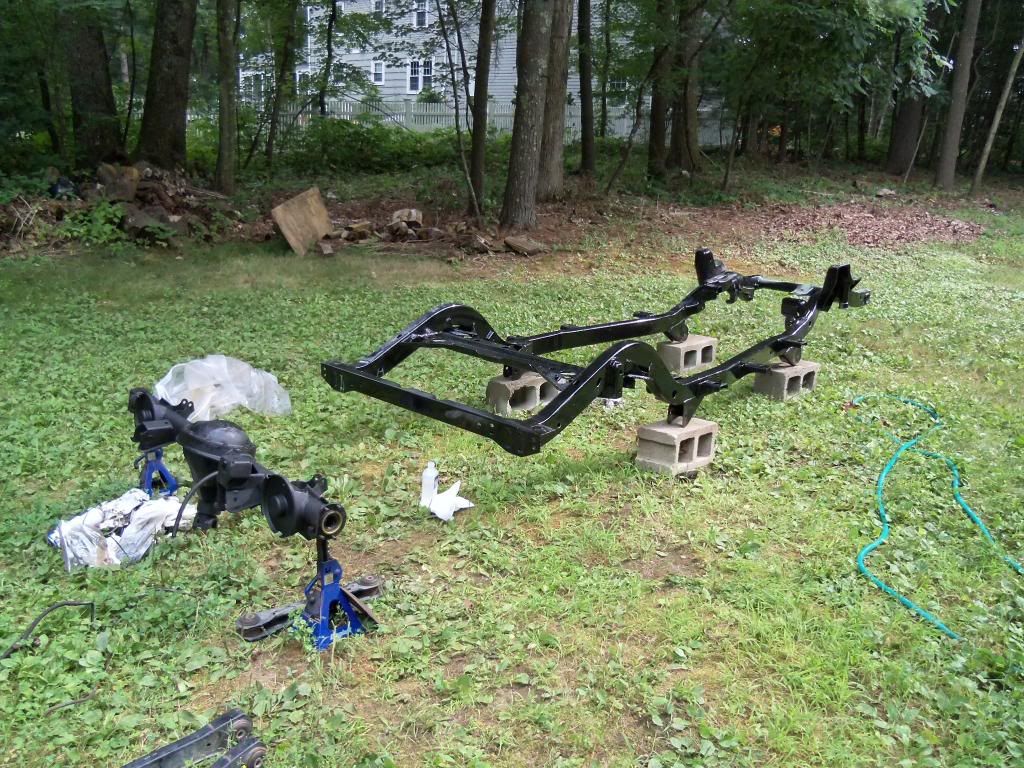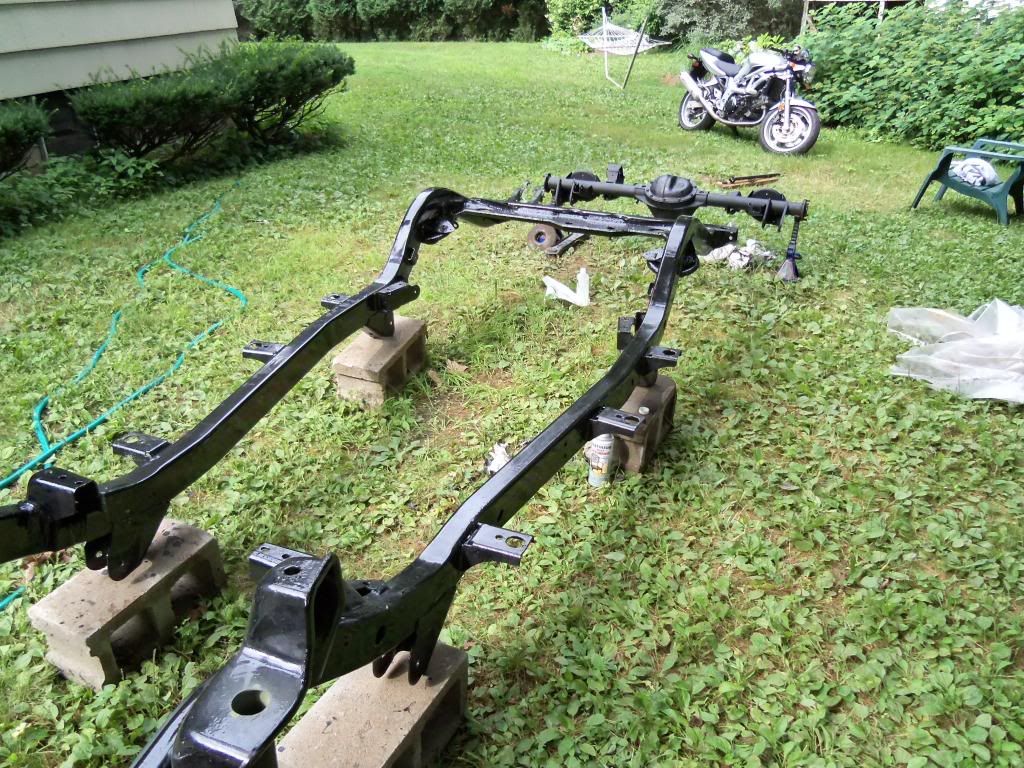 The order came in from Quadratec so the brake lines are sitting in my room and the axle seals are installed. Worked on the rear trackbar yesterday. Those bushings are a PITA! I burned out the rubber but the bushing sleeve won't budge. I've been working at it with a chisel and hammer.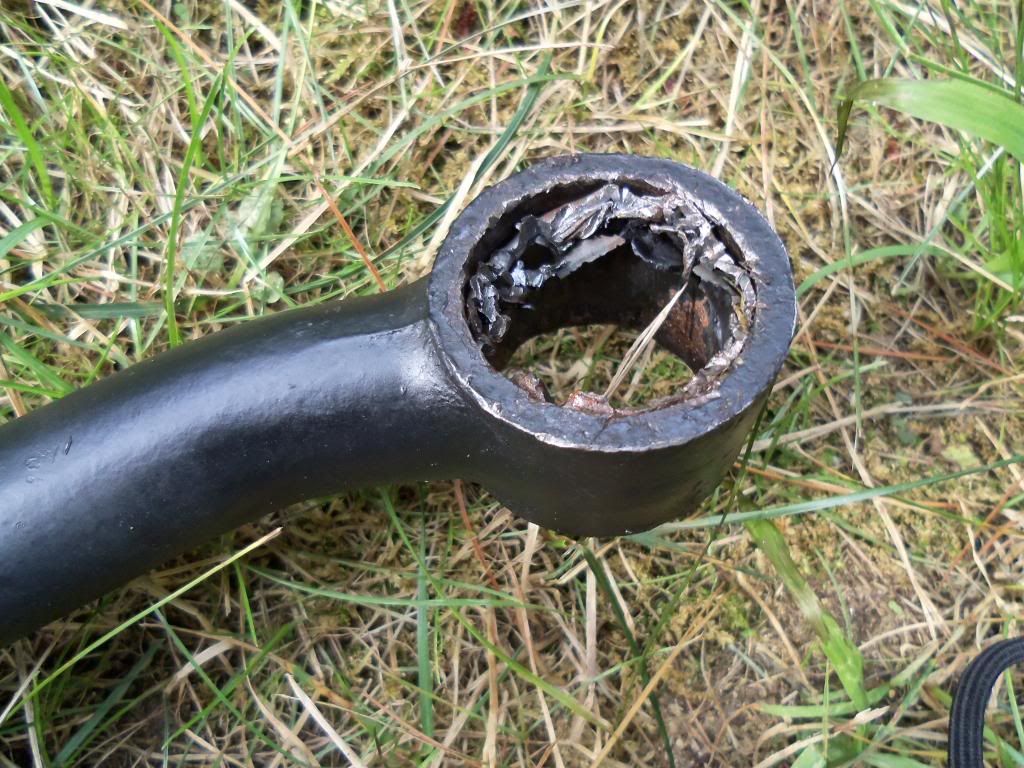 Then I decided to just rebuild the heep the Flintstones way with rectangular wheels to boot. The suspension is a little rough but man that lift looks mean!