The original idea was to keep today simple so that I can be relaxed for my civil service exam tomorrow morning. That never happens so while I was removing the rear axle shafts today so that I could remove the backing plates one of the shaft c clips fell into the housing. The little slot under the pinion gear is just and I mean JUST big enough for the clip to slide in there. Shot in there like a rocket. Felt like I was playing a slot machine. So I continued on with my work and just decided to get it out later in the day.
After a I removed the sway bar and the backing plates I decided to remove the carrier assembly to reduce weight and provide more room to look around in the housing.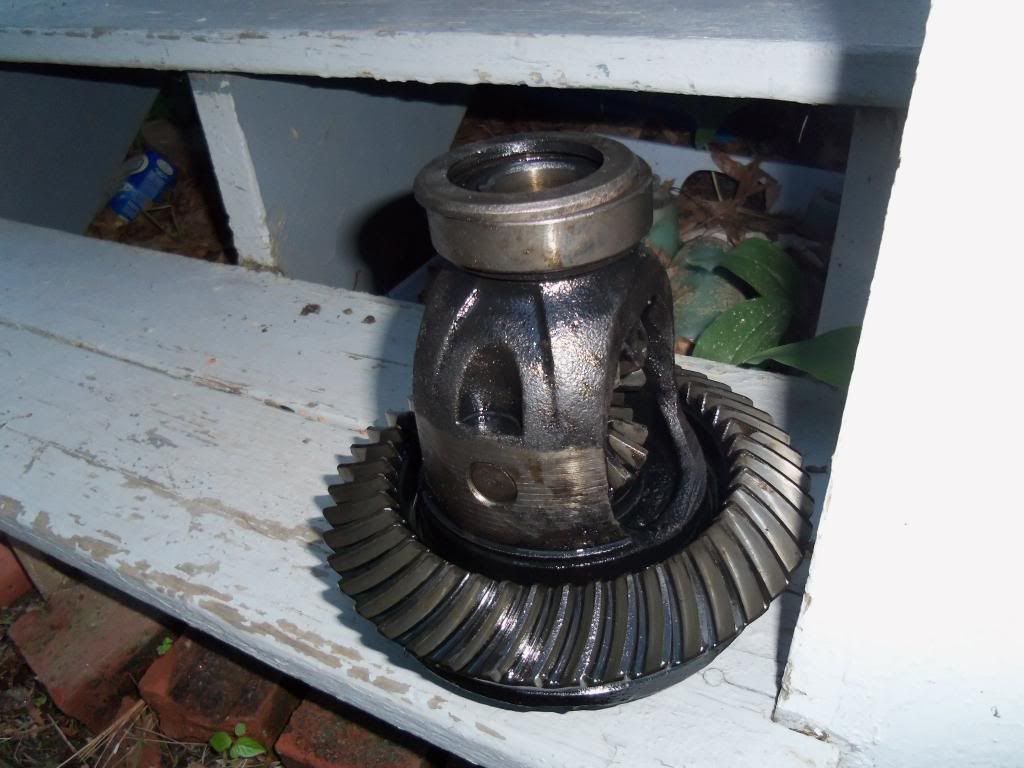 If I replace the shims and bearings in their exact original positions do I need to dick around with backlash and all that?
Axle shafts out.
Most of the necessary hardware removed.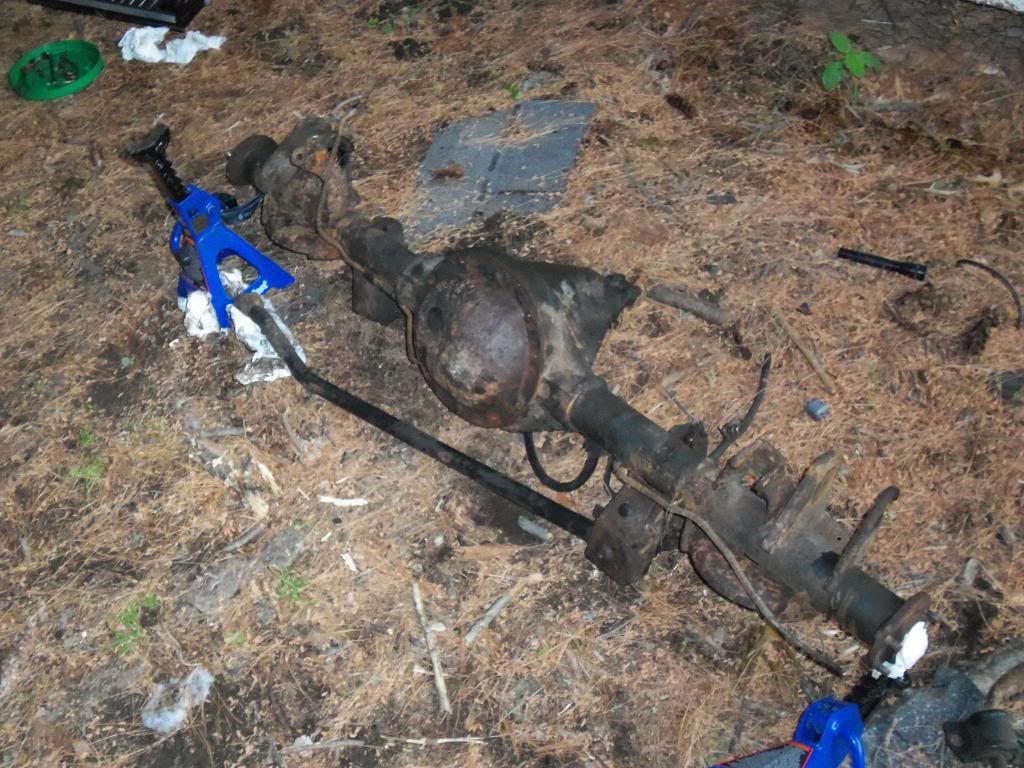 And this bastard. Man oh man I'm definitely breaking out the angle grinder for this. Not even going to try and remove it. The retaining nut on the opposite side basically turned to powder when I touched it.