Here's where the work began
The driver's side floor wasn't bad at all. Just a little surface rust.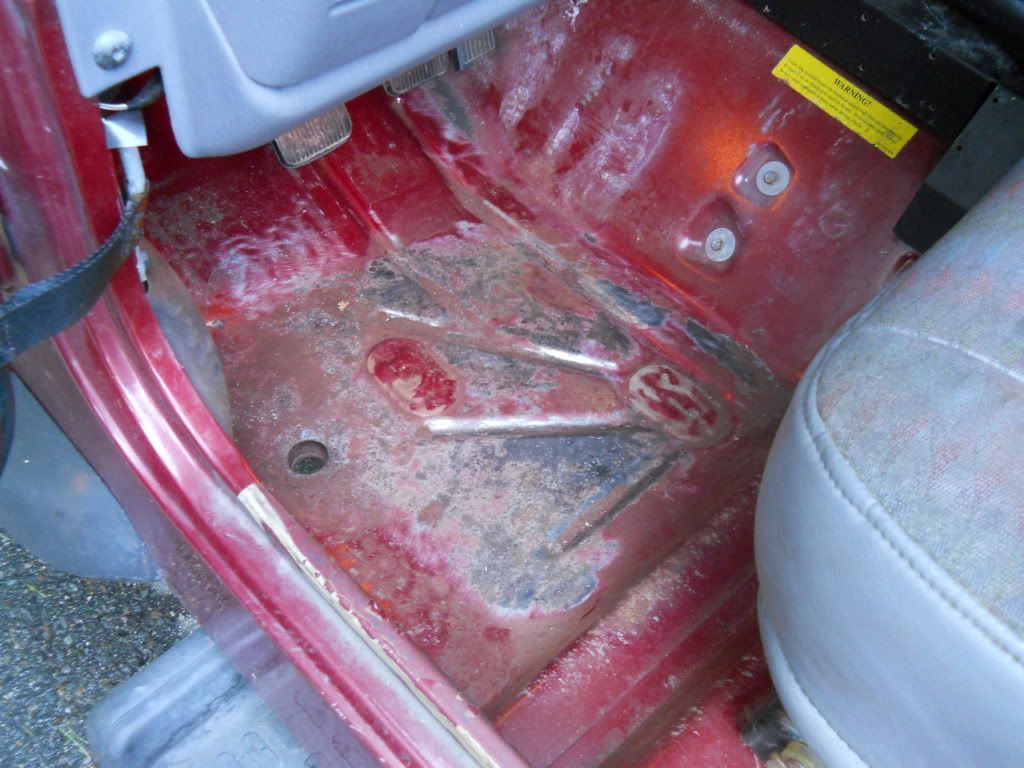 All primed up before undercoating. In the spring im going to raptor bedline the tub.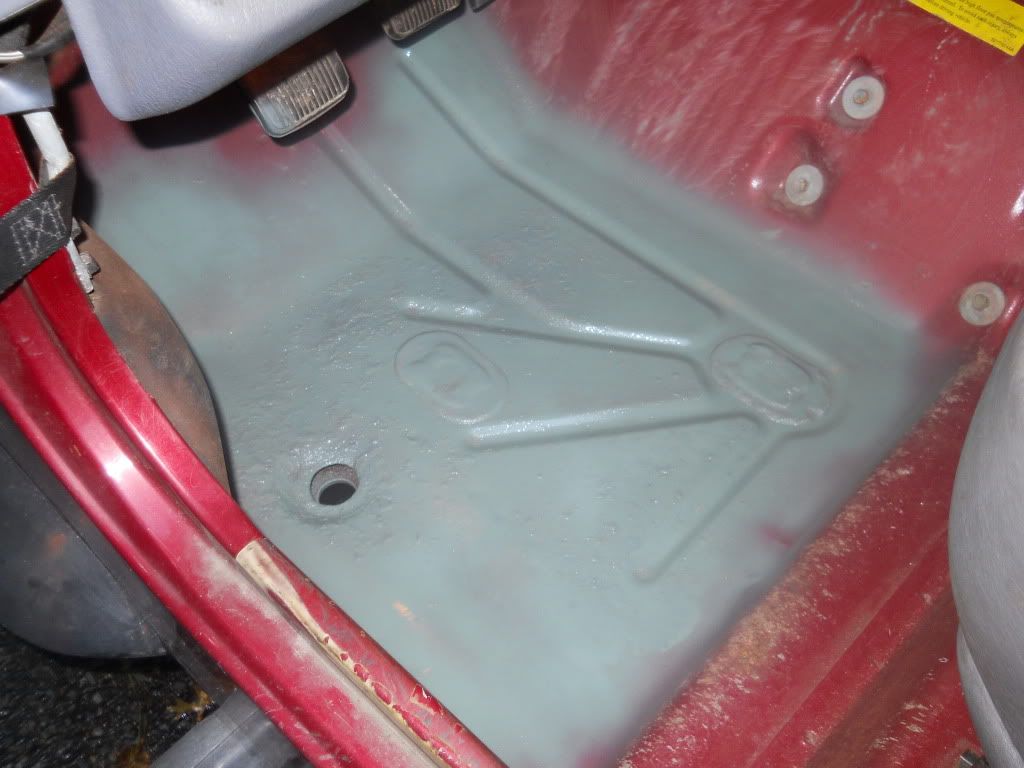 And here's the passenger side. Not so good.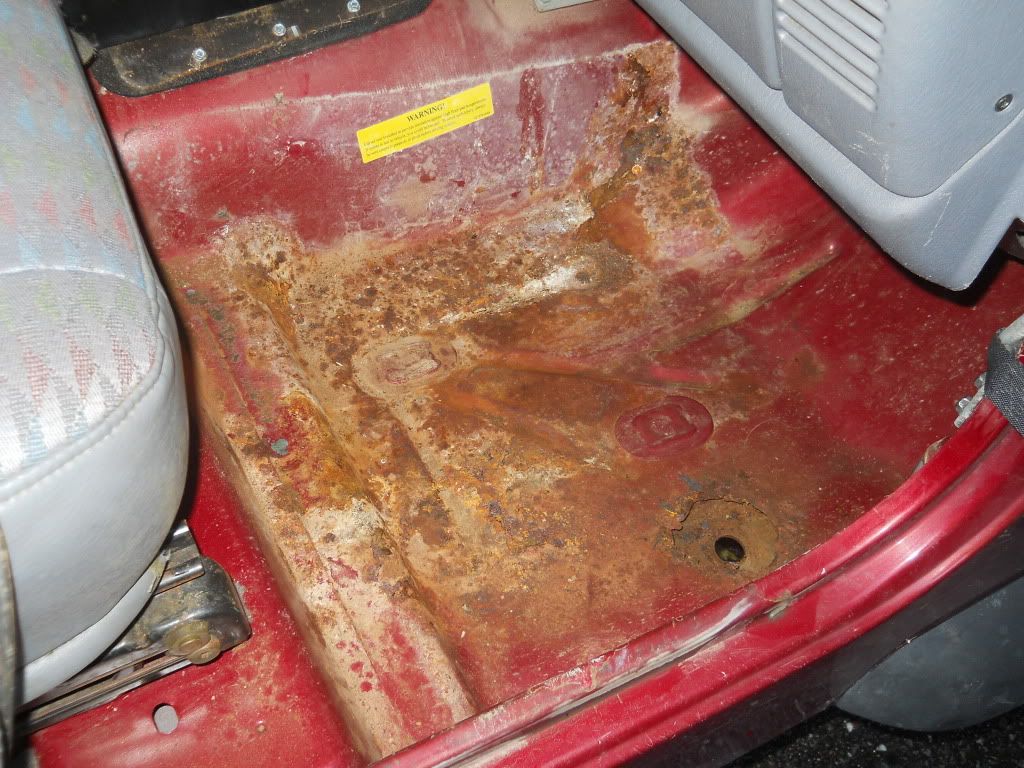 The drain plug rusted out
After poking around I made another hole in one of the channels
Im just priming and undercoating around it for now so that it doesn't spread.