Hey, my name is martin , I'm from New-Brunswick,Canada. I've bought my 1998 Jeep Cherokee 1 year ago and decided it was time for a change. I decided to go with the 6.5'' from BDS because i wanted to maintain a good drive quality since this is my only vehicle that i DD, and also wanted to clear the 33's without trimming. Here is what I've done so far.
The Jeep:
-190k km
-Chrysler 8.25 Rear (No Locker,Stock Gearing)
-Dana 30 Front(No Locker,Stock Gearing)
-AW4 auto transmision
-NP242 Selec-Trac tranfer-case
Upgrade Parts:
-Bought the 6.5" LA from BDS
-15x10 black rims
-33x12.5x15 BFgoodrich KM2's
-Rubicon Express SYE hack n tap kit
When I first bought it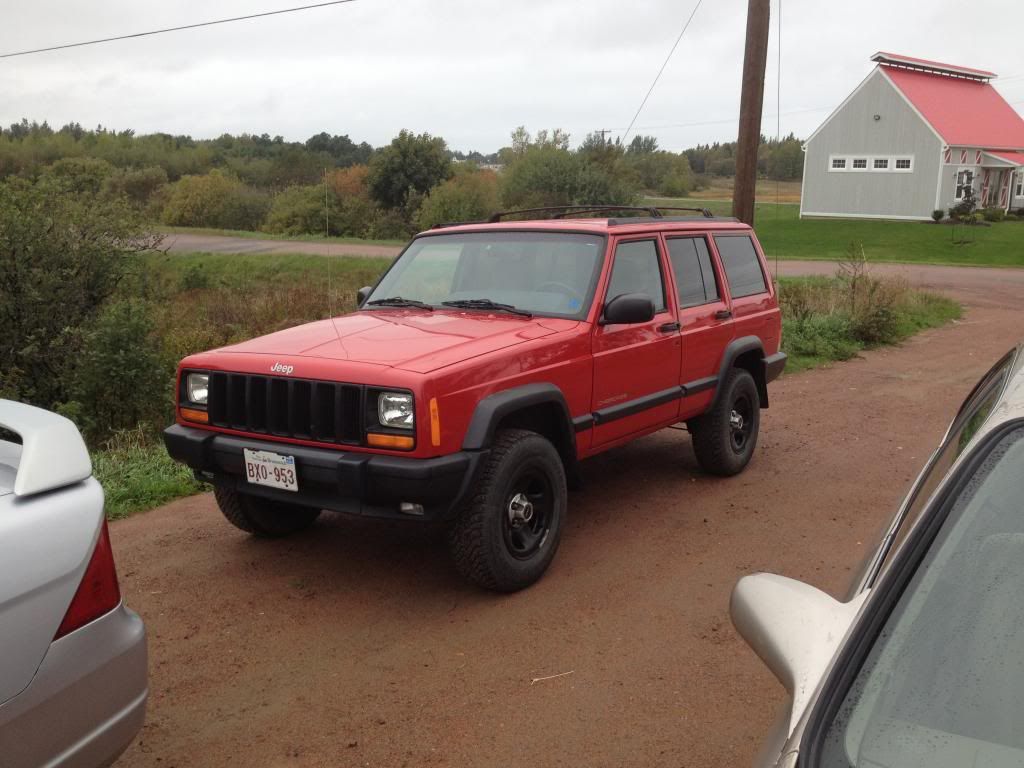 BDS kit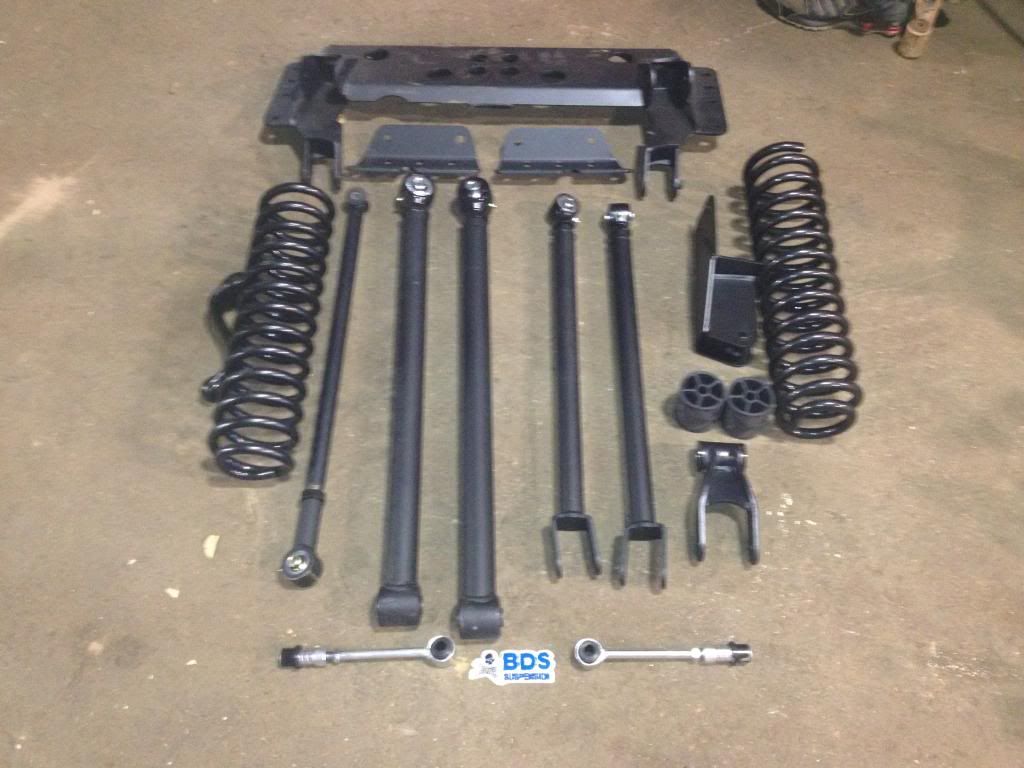 Decided to paint the classic white bds shocks, to a matching flat black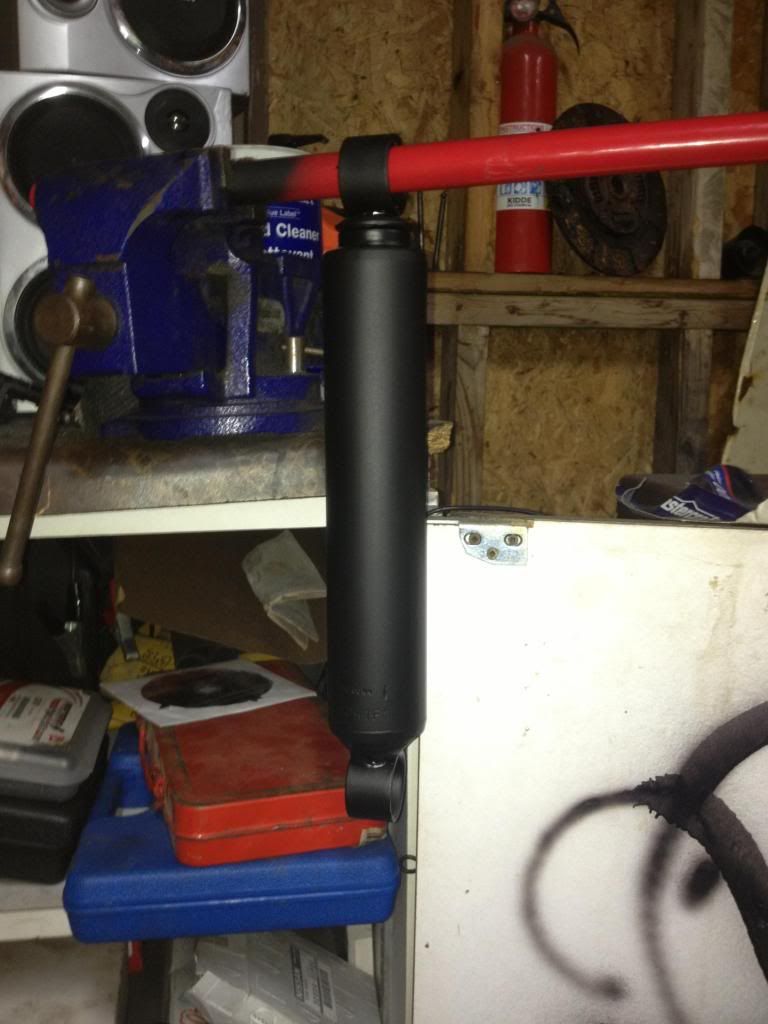 Dropping the rear end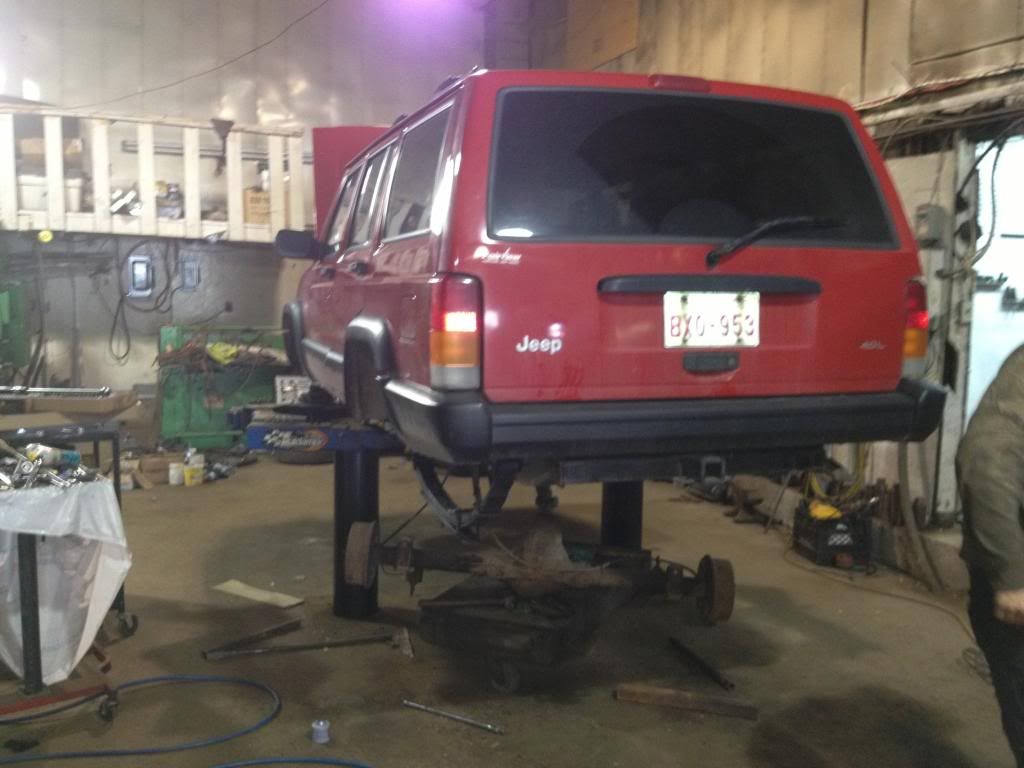 The back part installed
View from the back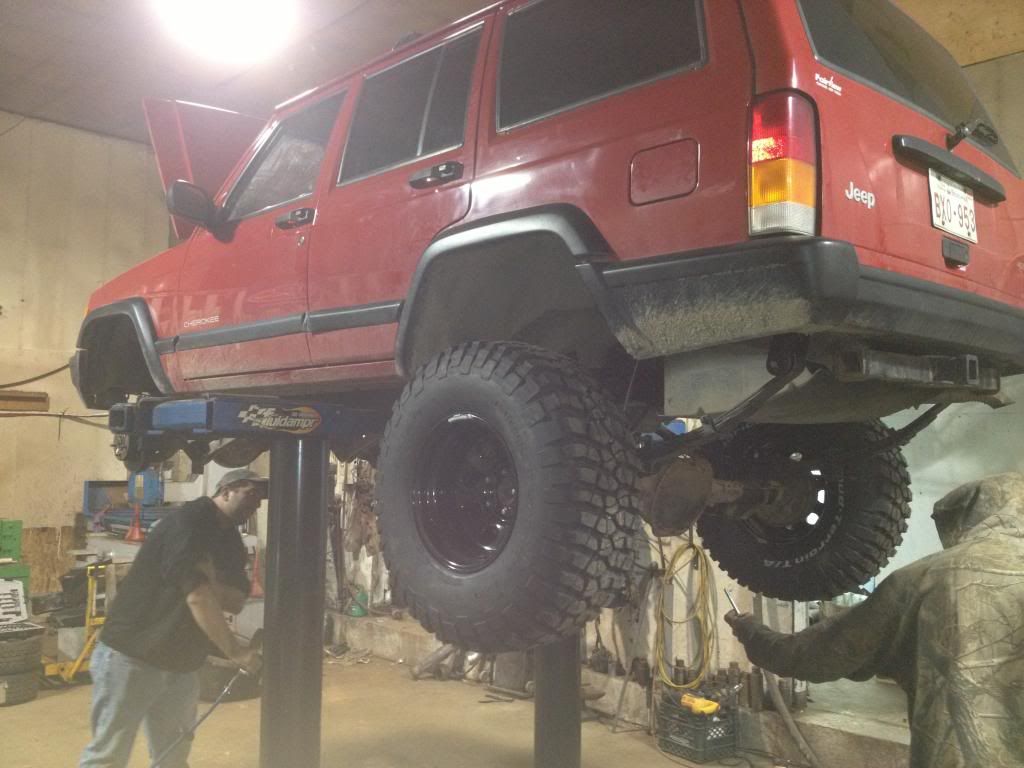 View from the front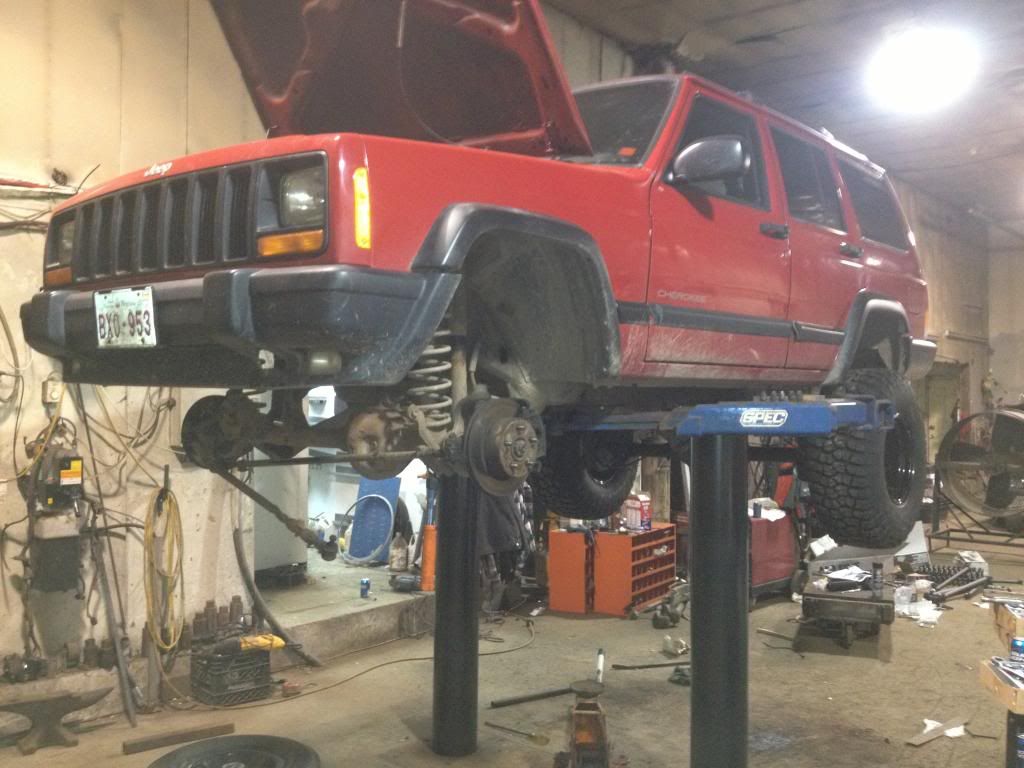 Let me know what you guys think about it so far , i will be adding more pics of my progress with the build.
Thanks