Quote:
Originally Posted by
robert_hollis
Just checking in to say I'm still alive and still following. Keep it up Marn. My Cherokee gets jealous everytime I look at your Waggy...
Hey, thanks! Glad to hear you're still around and doin' well.
Well, here's what I did today. Drove 750 miles round trip, but got exactly what I wanted.
Woooo!!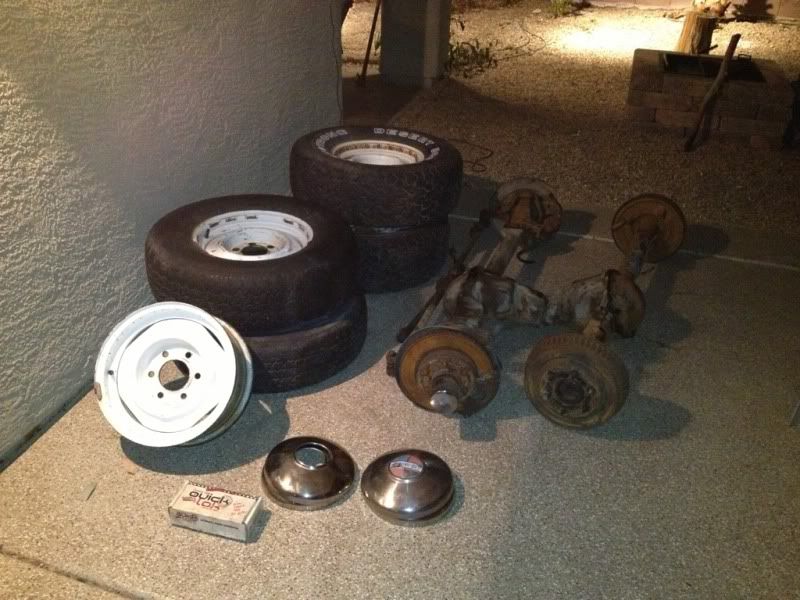 So, todays haul:
Front and Rear Dana44's, narrow track, 3.54's
(5) 6 lug oem type steel wheels,
a set of 4 near perfect condition OEM dog dishes
and a genuine gear quick-loc (lunchbox locker).
Hot dang! Looks like i'll be doing some work on the waggy!