Well, I'm at it again.
Hadn't driven the jeep in a few weeks so pulled it out of storage Friday night. I had a buddy who needed to do a shake down run with his 56 Willys (with a brand new GM V8 under the hood) before going out to Hump 'N Bump next weekend, so we gathered a few other jeeps and went off to a nice easy trail for the day.
We met up around 11:30 am, and headed into the desert, towards Goodsprings, NV on the old spanish trail or cottonwood canyon or whatever its called.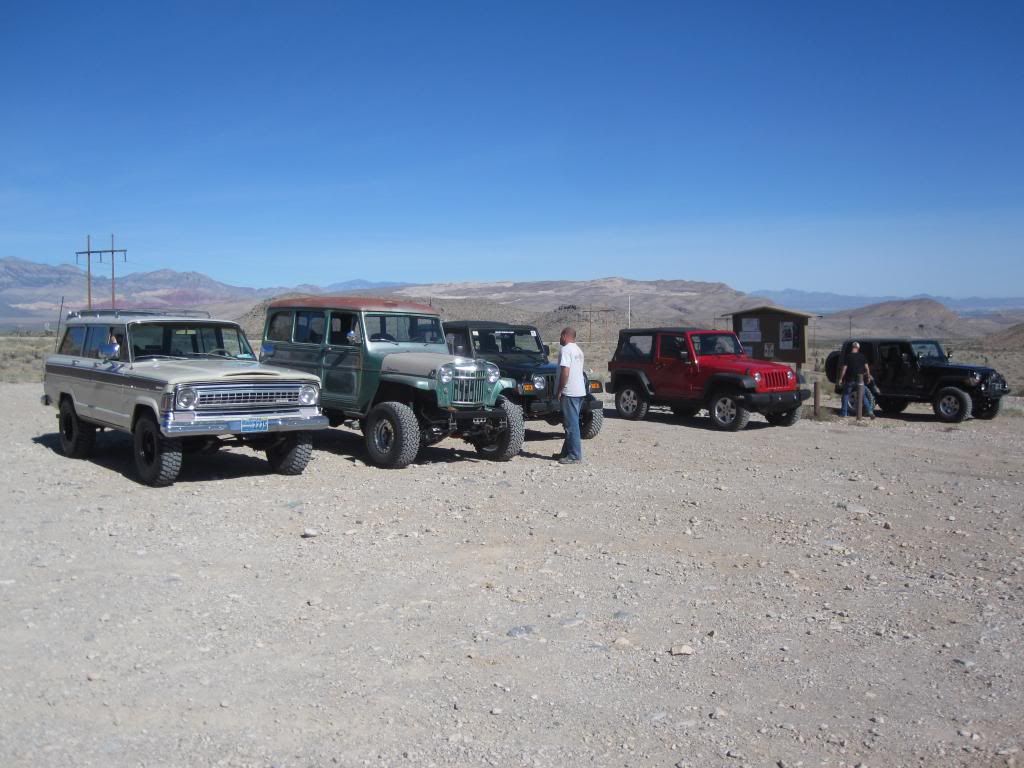 So, for ONCE I'm not the oldest jeep in the group! Even though everything except the body on that Willys is either brand new or 100% refurbished....we'll still give it credit!
You've all seen it before....dusty roads eventually give way to beautiful desert scenery. With the cooler weather and recent rains, everything was very green.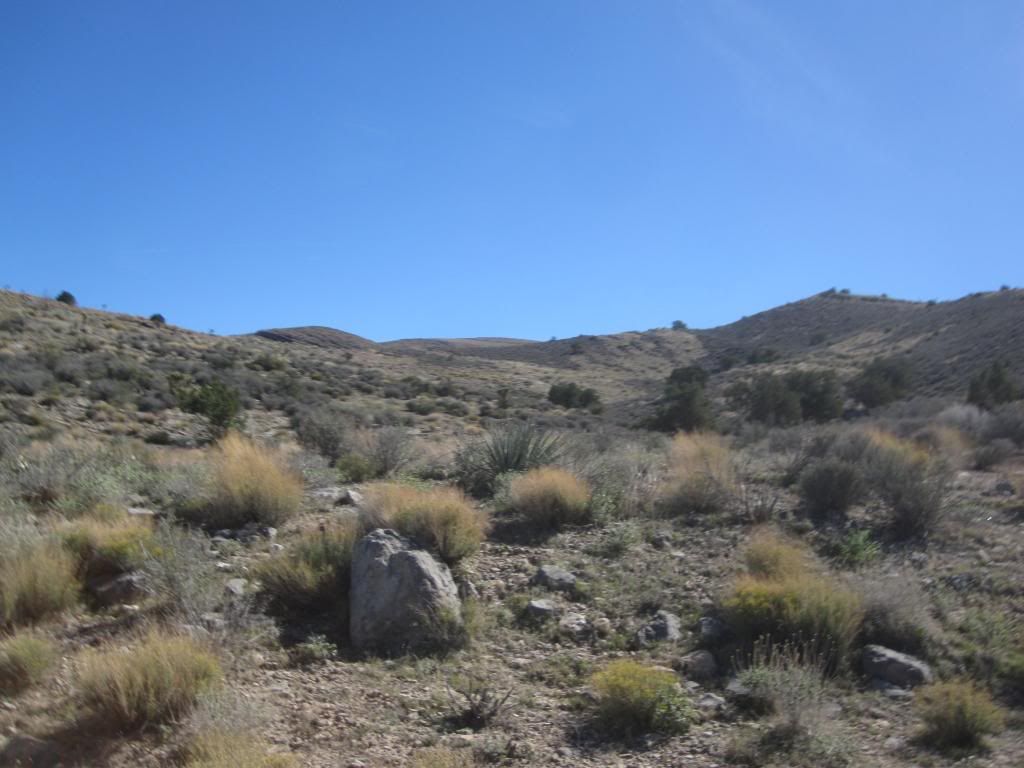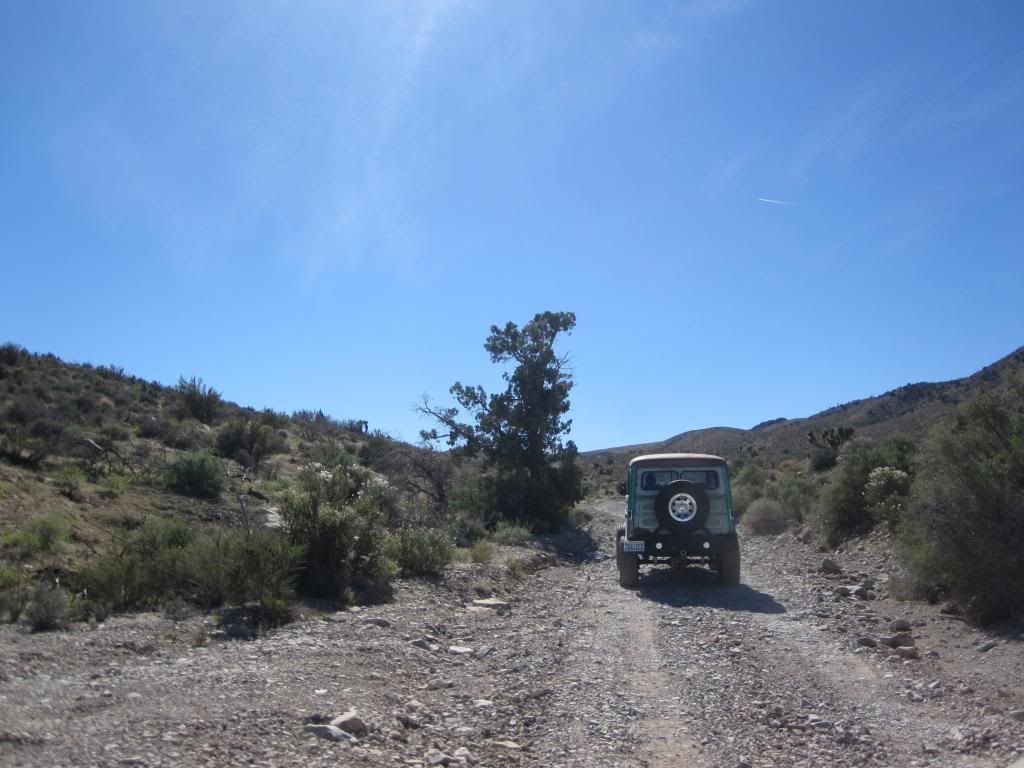 So we start to climb a bit.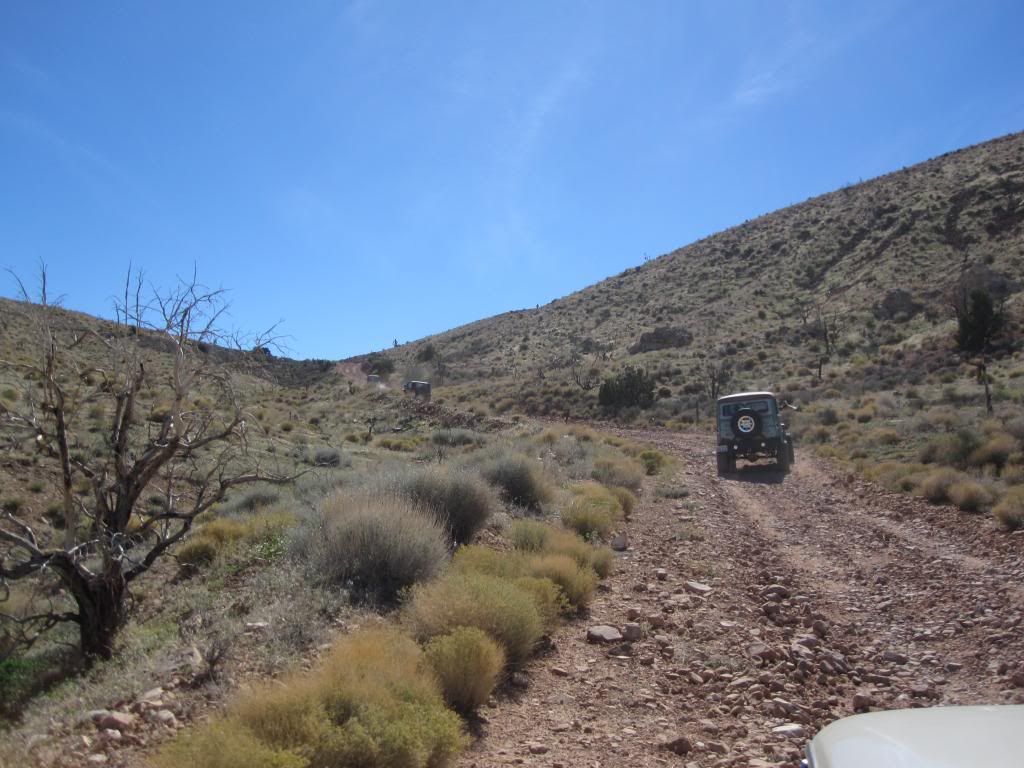 We took a detour and headed up a trail that goes to the 99 Mine, which is where the foot trail that leads to the Carol Lombard plane crash site begins.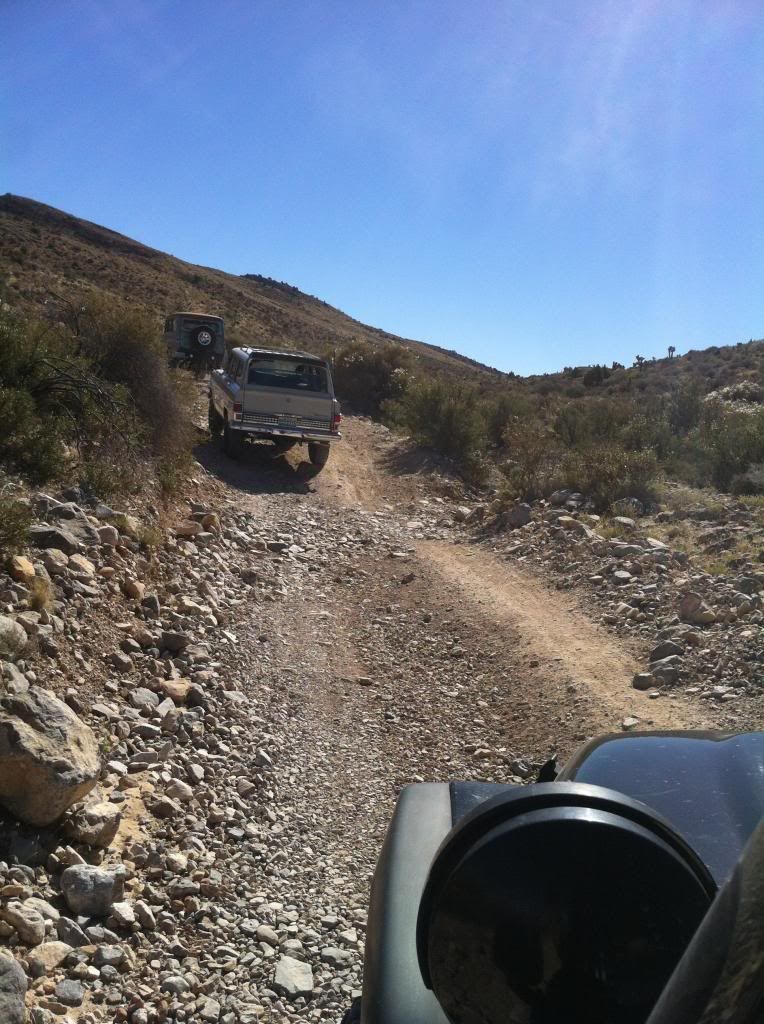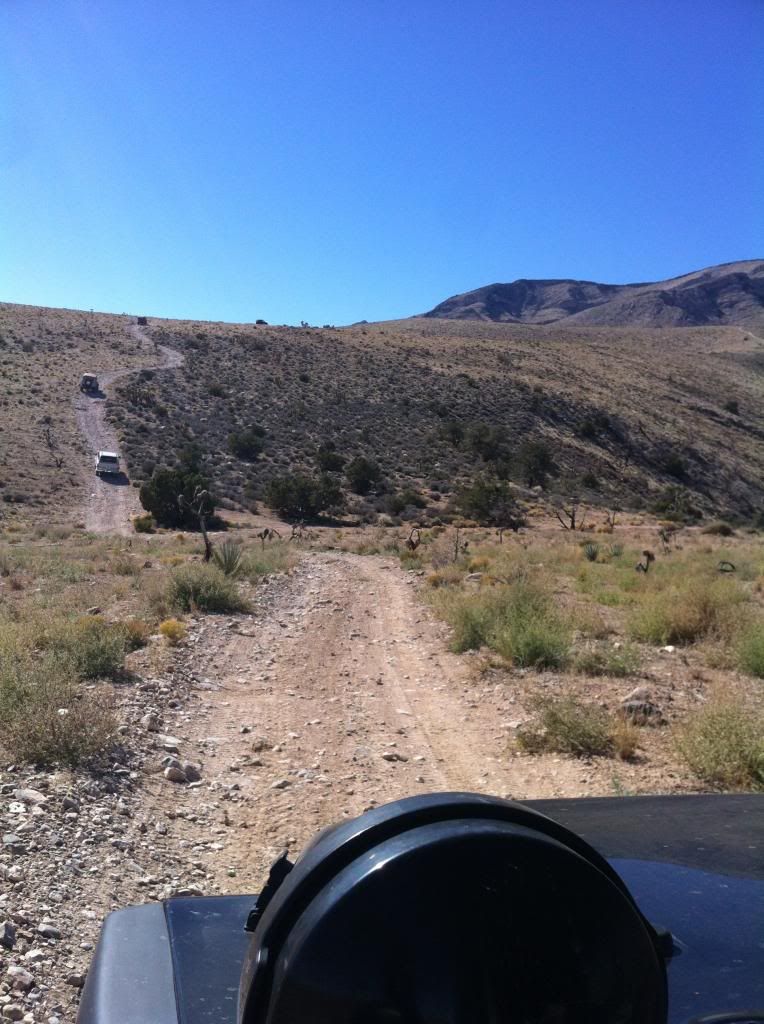 The road just got super crummy. It wasnt rough in a good, challenging way, it was just rough in an annoying way, and we just decided to head back to the main trial before we got too far. It was like driving over softball to volleyball size rocks. Blah. Just crappy and rough.
Before i backed up and turned around I paused for a few shots. (FYI at this off camber position my truck was barely running. It was at like 300 RPM and could hardly stay alive, stupid carb, soon as it was actually moving tho it was fine).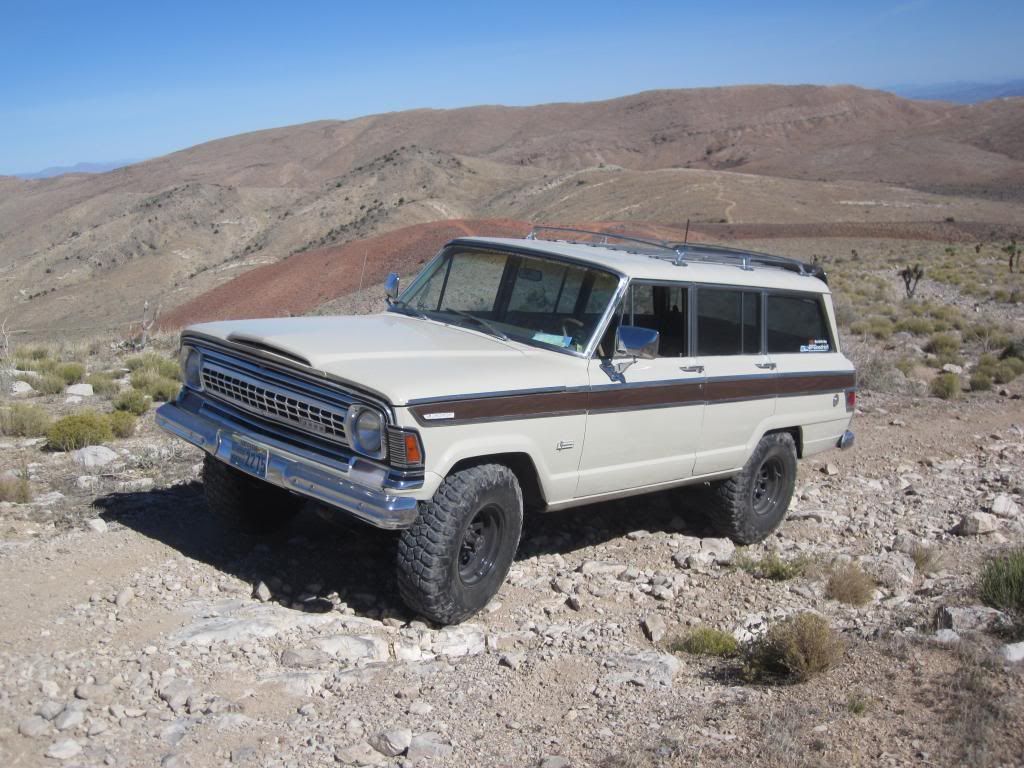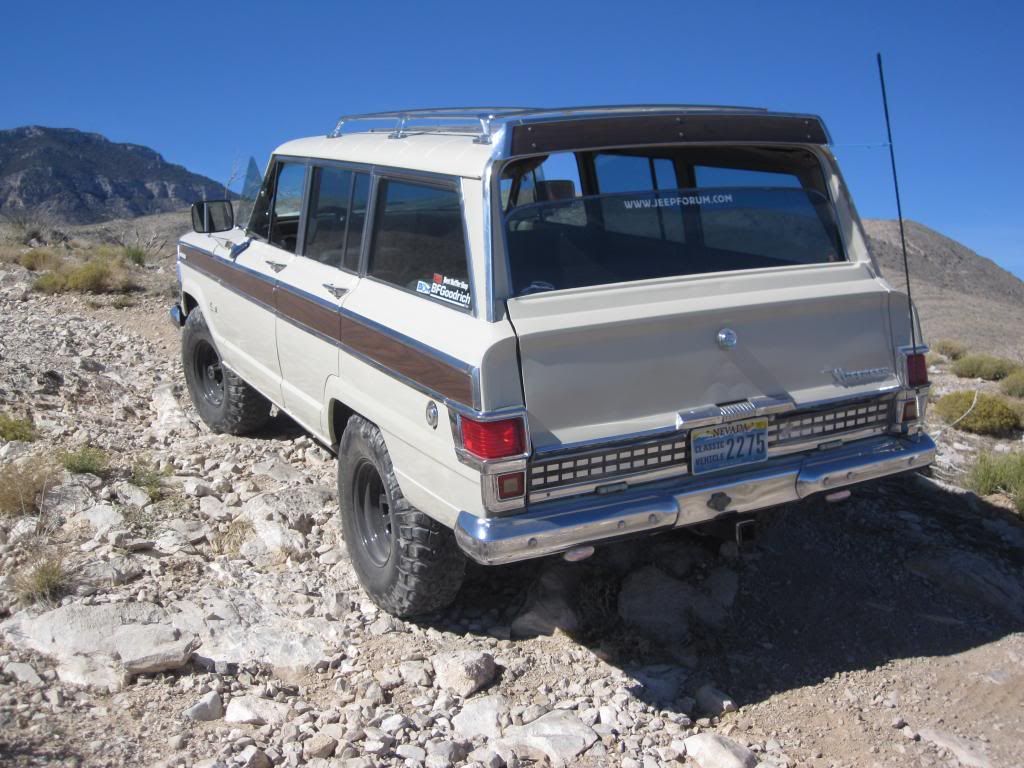 Check out my SWEET FLEX!!!!!! OOOH YEAH!!!!! Leaf springs rock!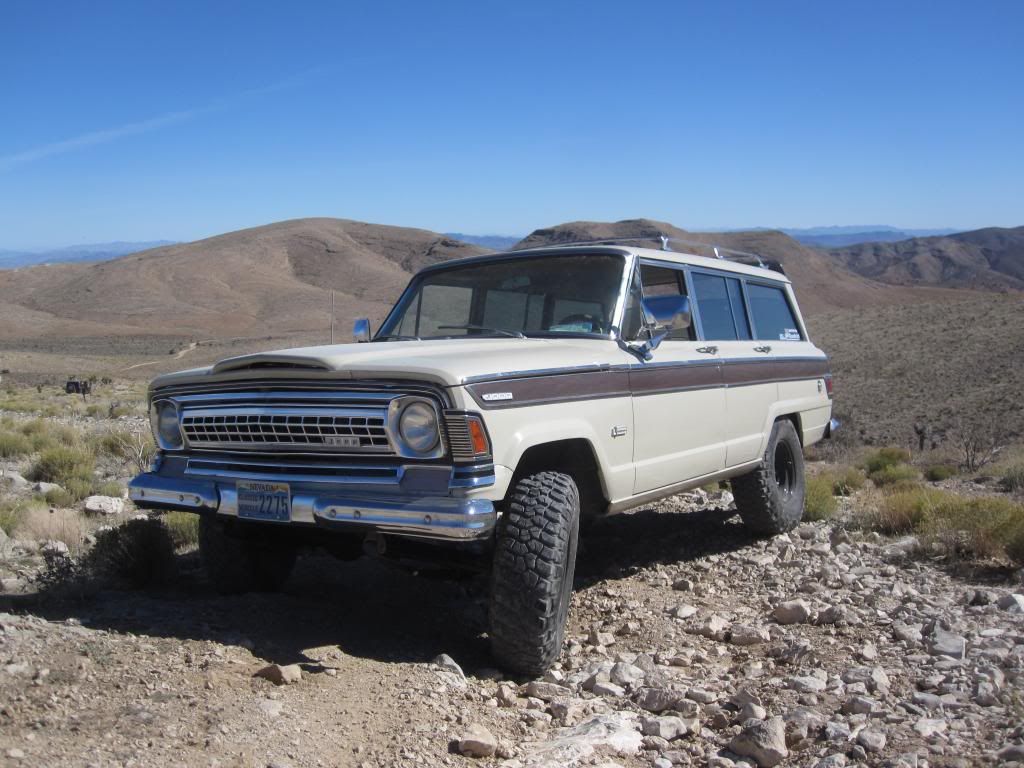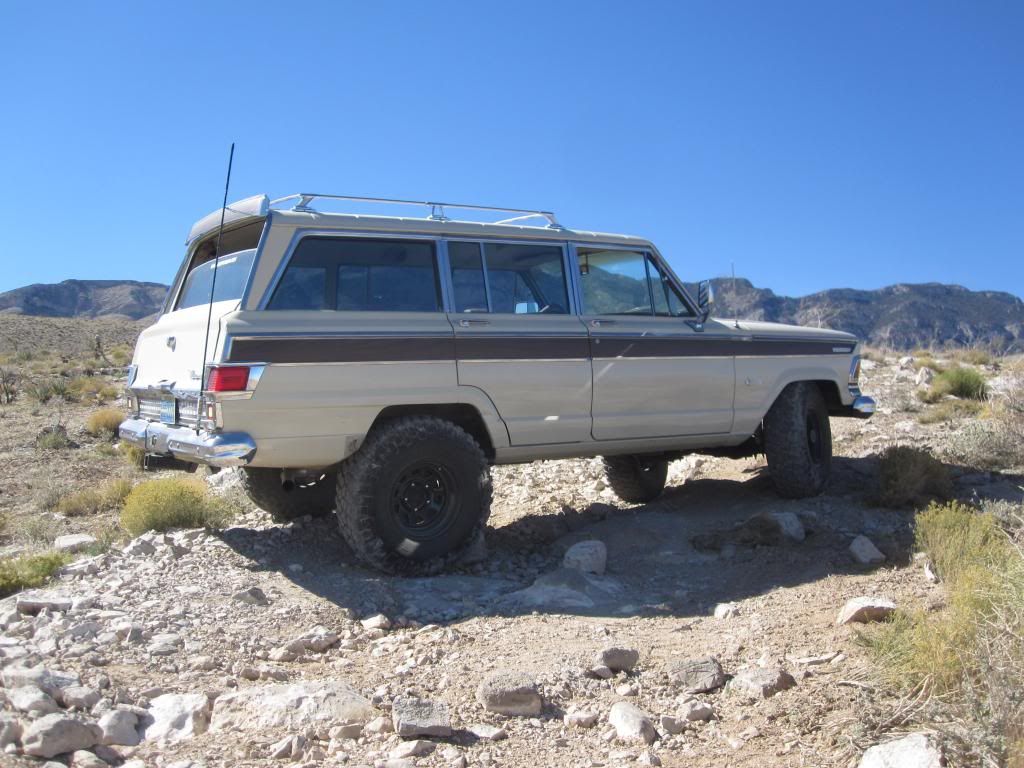 K, enough embarrassing myself with that lack of flex.
Paused for another pic on the way down. Just though it was a neat spot. Not sure which pic is better.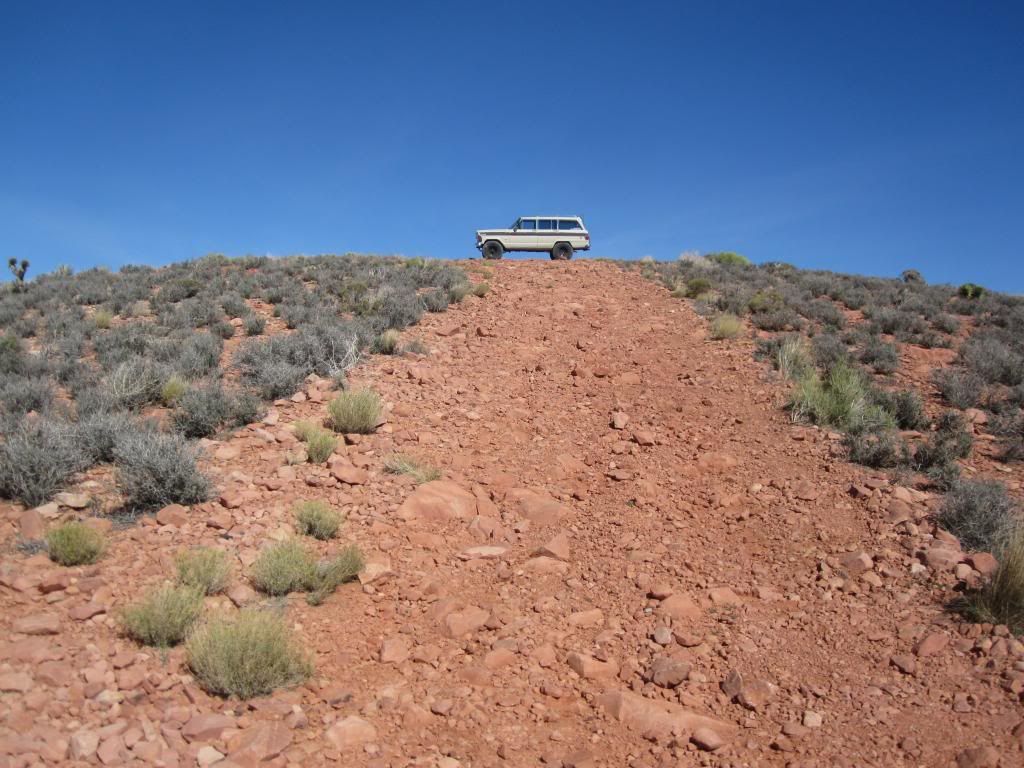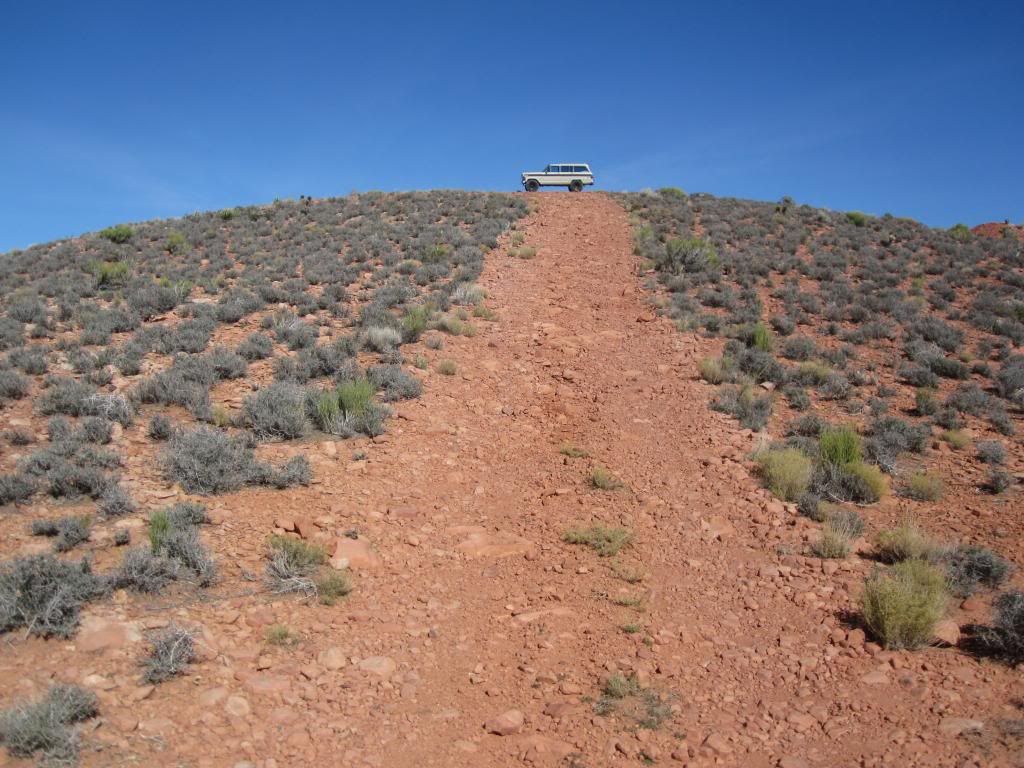 Like I said, it was fun having an older sibling on this trip, I'm sure my jeep enjoyed the company!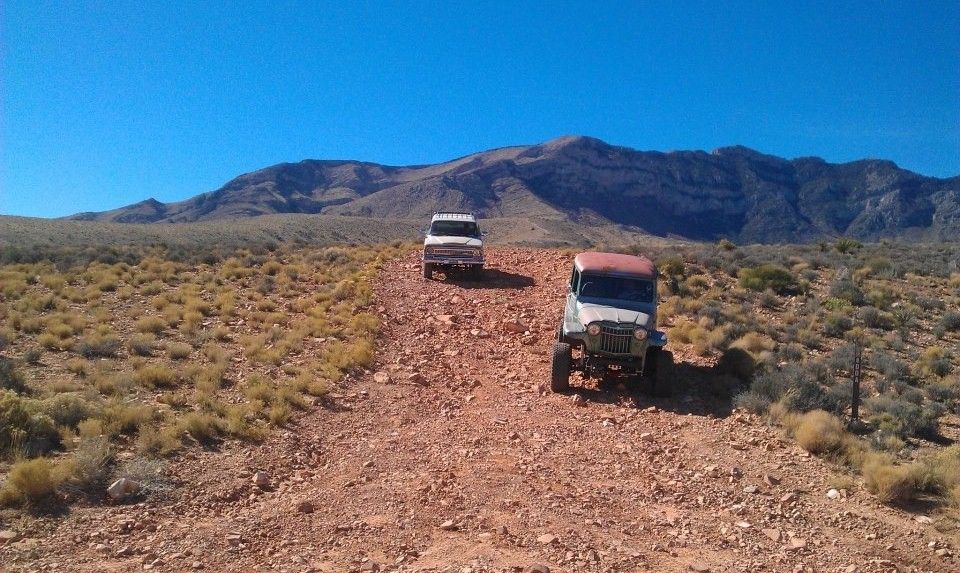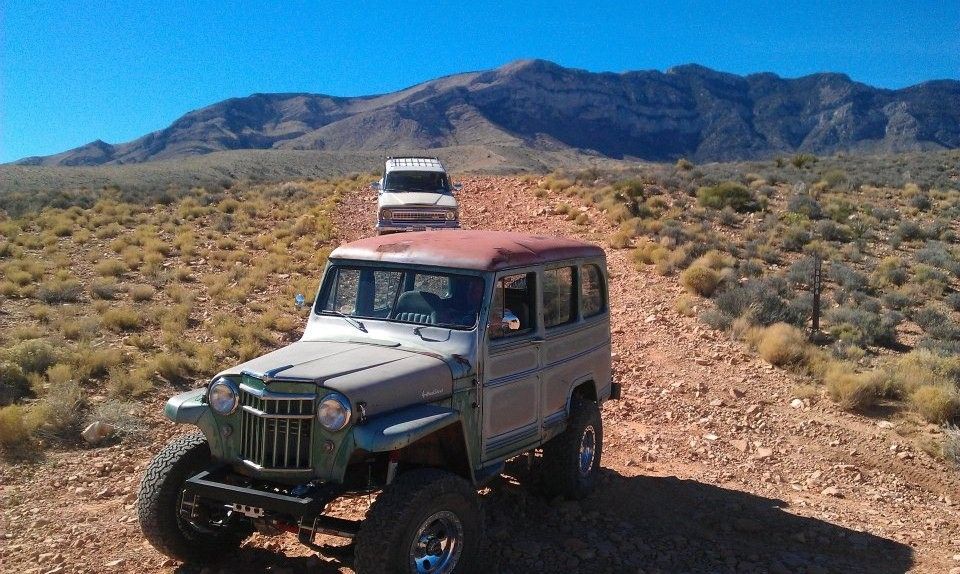 We headed up to an overlook where you can see the entire city of Vegas in the distance. Just some neat pics (me in the red)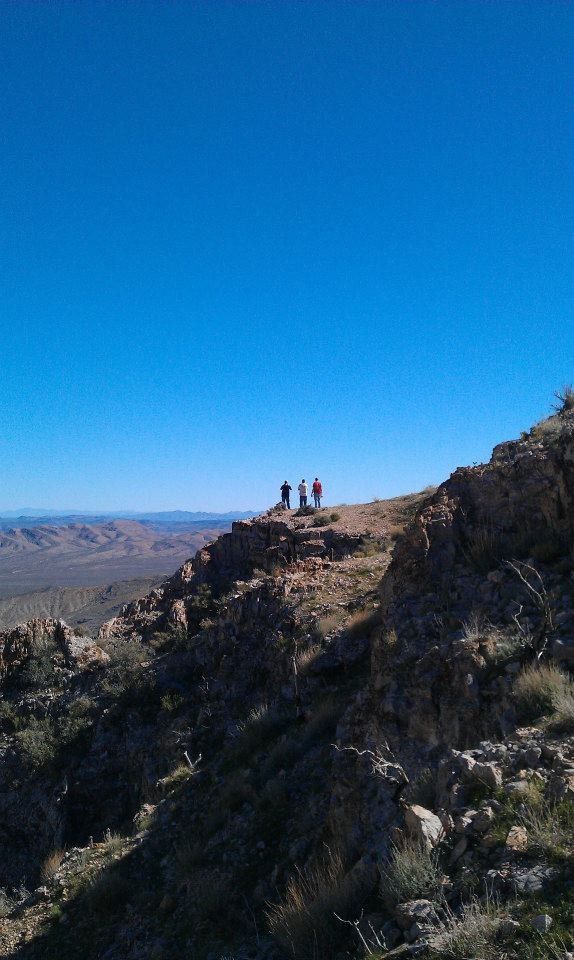 Well, the rest of the trail is pretty slow, more of the same desert scenery, more dust, more jeeps.
We all stopped to air up. Well, not me. I didnt air down. But everybody else did.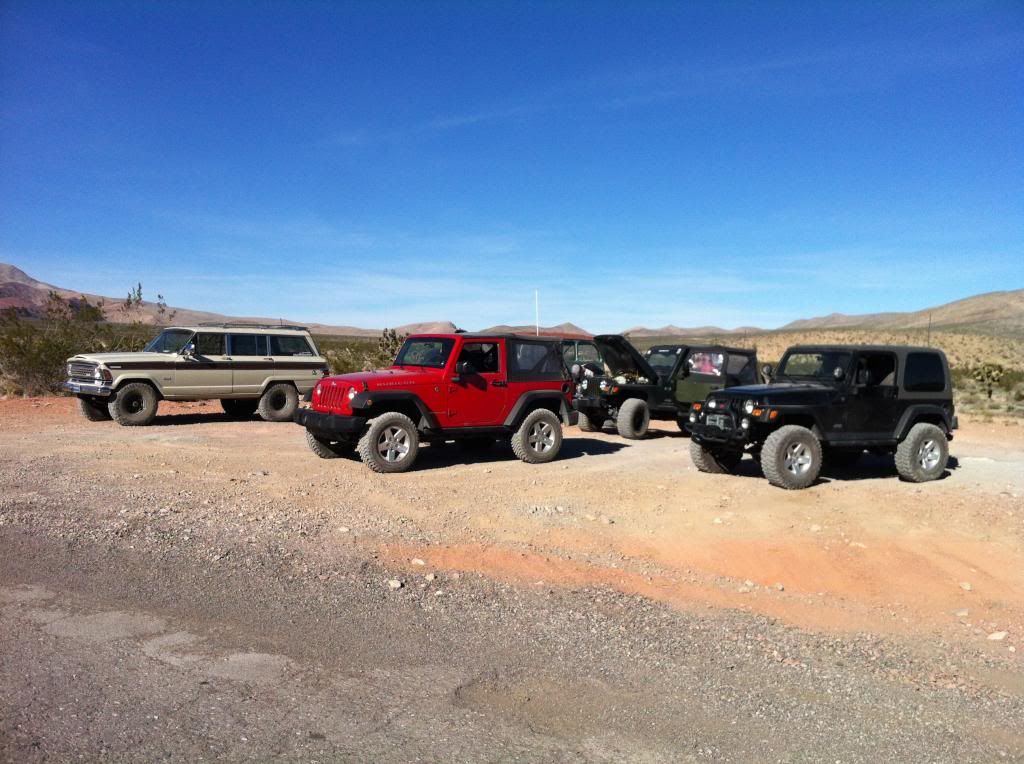 The coolest part about goodsprings is the world famous Pioneer Saloon. Oldest bar in Clark County.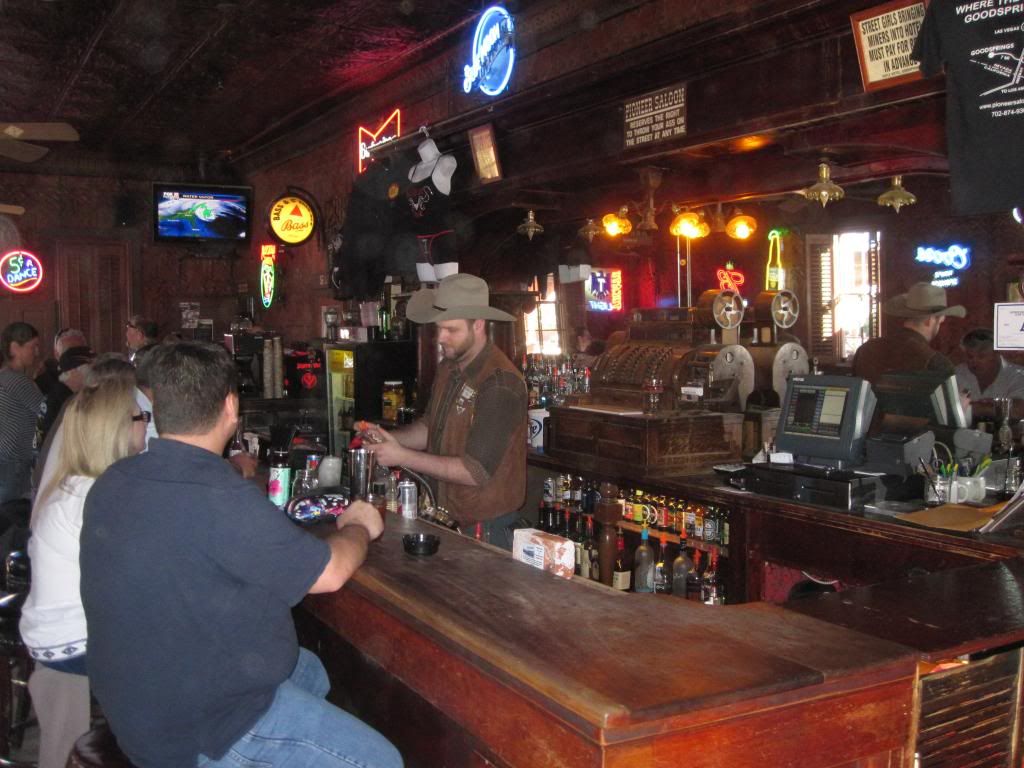 Pretty much the only way to drink PBR is from a Mason Jar....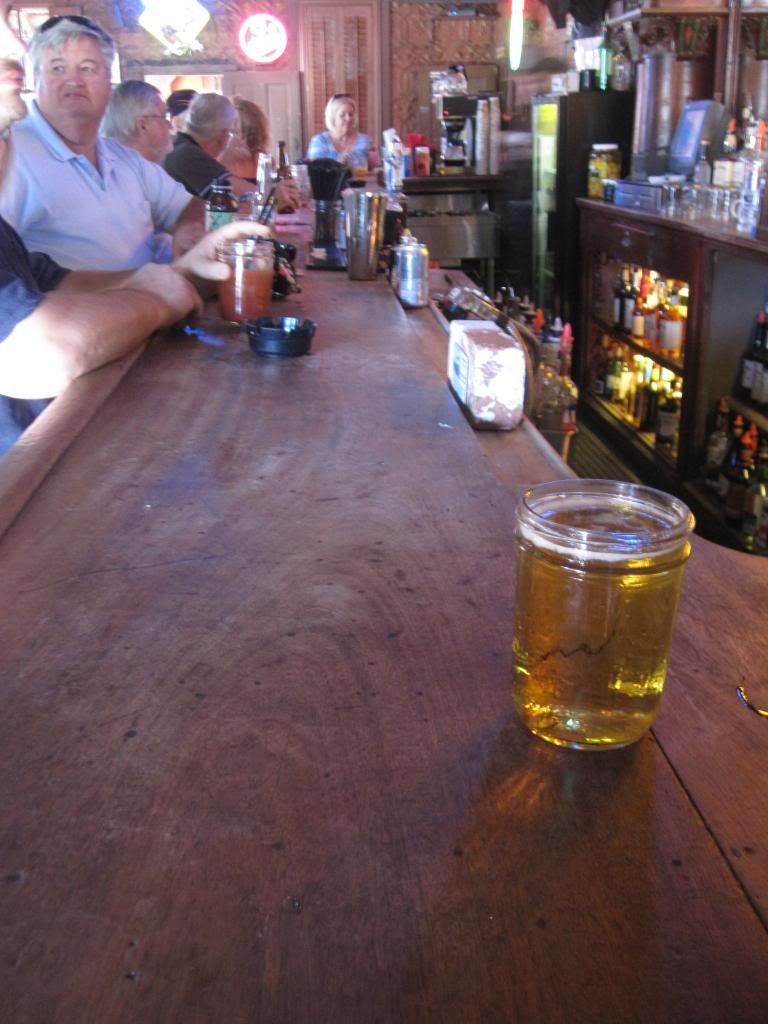 Bullet holes in the wall where a man was shot in 1915
The 'Carol Lombard Room'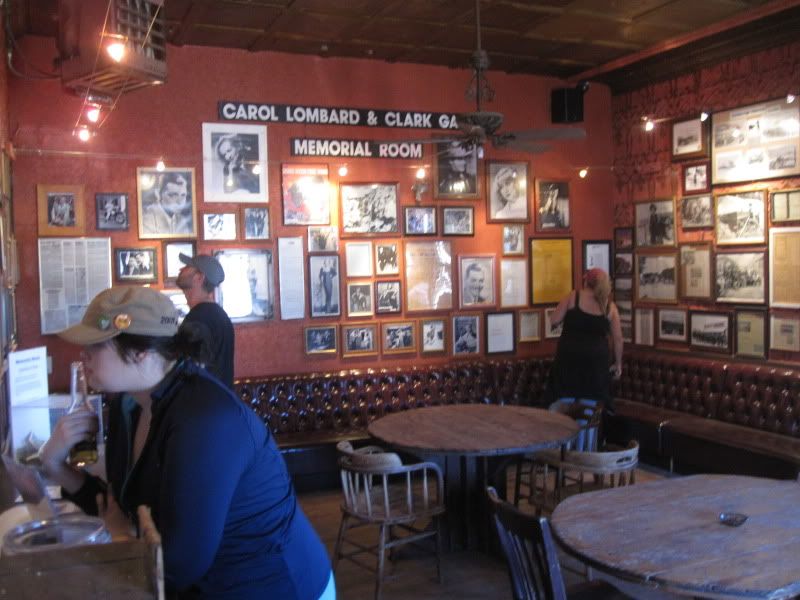 Anyway, after a beer or two we packed up and headed back to town.
OH, home sweet home....