Alright, completed. Results seem favorable.
Here's the little doohicky (harness) i started wiring up last night. Power connects to the 30 terminal on the relay, ground to the 85 terminal.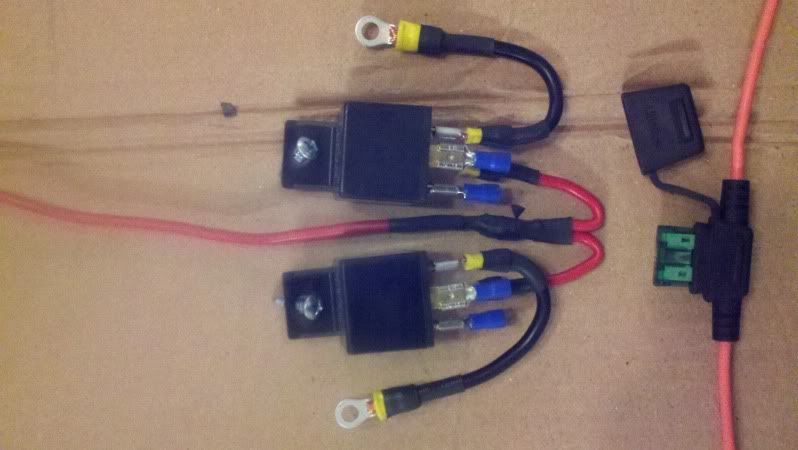 Pulled my grille and this is the route I wired it. This only took about an hour total.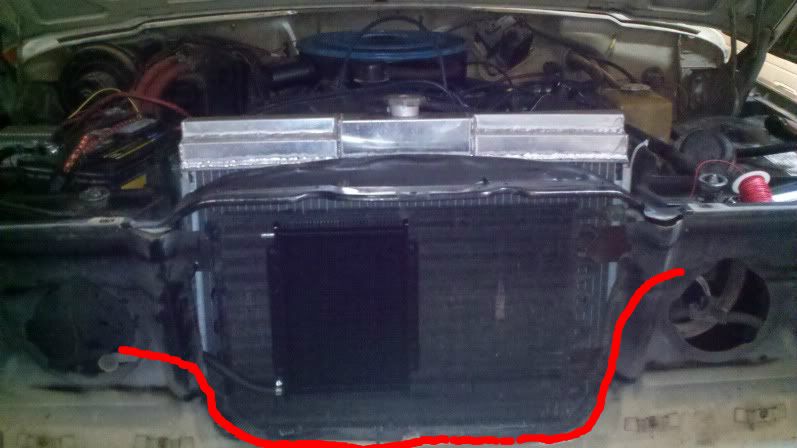 I came in where the stock wiring harness enters the radiator support, on the driver side. Used an old piece of vac hose to cover the wire.
Brought it into the front, behind the inner headlight bucket, and entered the original AMC supplied split loom, and ran the wire all the way across the front with the stock wiring.
Came out of the split loom and sent the wire through whatever this little thing is, just to the passenger side of the radiator. The wire came out right next to the battery.
Routed it up and around the battery, and hooked into the positive terminal because I didnt have a connector big enough for the starter solenoid. I installed a handy in line fuse holder, with a 30A fuse.
So, thats where the power comes from.
Back over to the other side, we have the two wires we are working with. I had to remove my horns to get access to this area.
Gray wire = low beams
Gray wire with tracer = high beams.
easy peasy, right?
Clipped the gray, connected the dash side to the 86 terminal on the relay, the light side to the 87 terminal on the relay, bolted the ground and the relay down, and gave it a test.
Woo, it worked! Repeated for the 2nd relay.
Anyway, here's the finished product.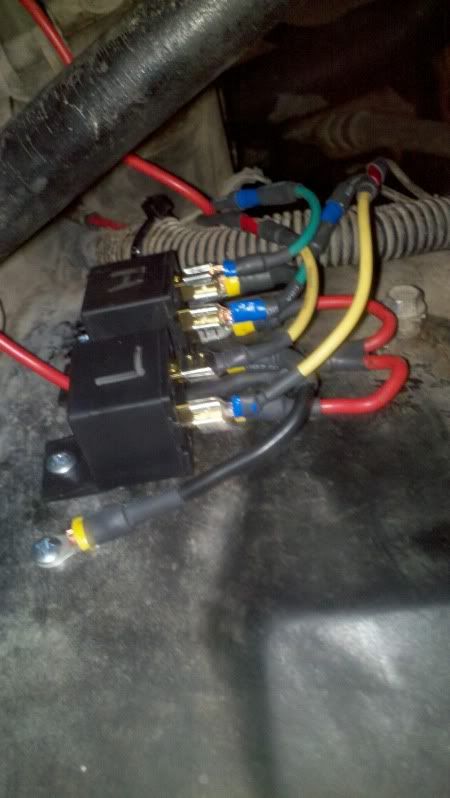 Only thing that concerns me is a buncha short little wires and connections right there...should they be protected? It obviously doesnt rain often here, and i VERY rarely drive it if it is raining, but should i smear on some dielectric grease to protect the connections from moisture?
Headlights seem brighter, but i havent driven it yet, and havent seen if the switch gets hot or not.