K, got the new carb into the truck, tirned the key to fill the bowls, backed off. touched the key once and it fired up instantly, and idled awesome, barely had to adjust anything to get it to purr like a kitten.
Also threw on a 1" spacer.
Call me mr. edelbrock...I found a brand new one cheap on CL, so am returning the one that arrived today from summit..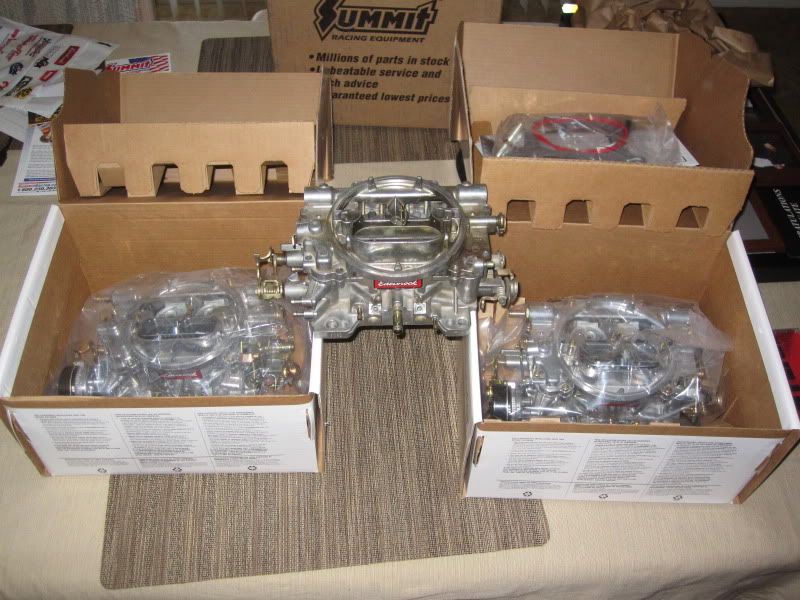 For those of you who missed it, I was rebuilding my old carb, but the shop before me over tightened and stripped one of the primary jets, so i tried getting it out, it got more stuck, then i tried an easy out, and it broke, then tried drilling it and that damaged the body.
Anyway, it sucks, i looked forward to cleaning up my carb for cheap, but i guess this will be for the better, this thing should be perfect for a while. PLUS i have a crap load of edelbrock parts now that should interchange between the two (screws, linkages, floats, pretty much everything but venturies and jets/rods) I'm pretty sure I'll have to change the jets and rods though to get it to pass emissions, but we will see how it tests.
The old carb was a mess. When i took it off, the gasket was all wet in a few places, not sure why or how that happened, it didnt spill when i picked it up. Perhaps it was leaking.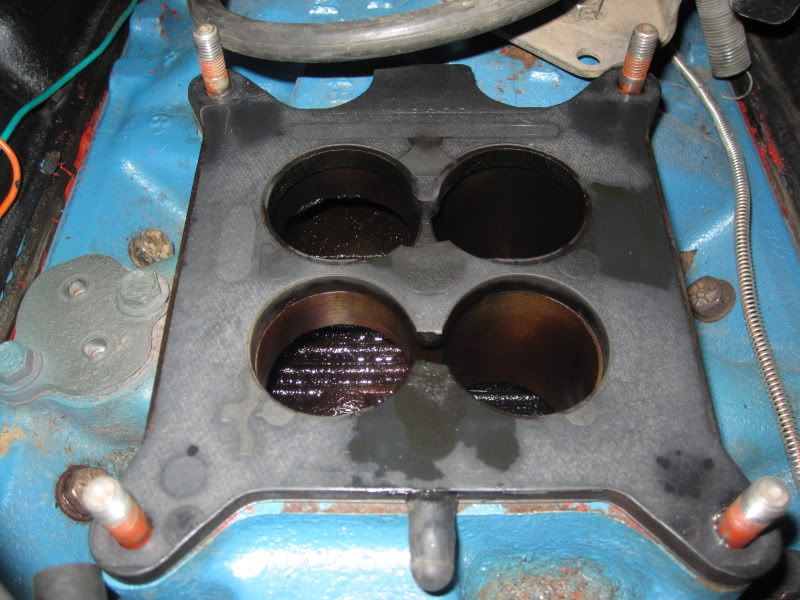 Anyway...the old carb definitely needed some attention: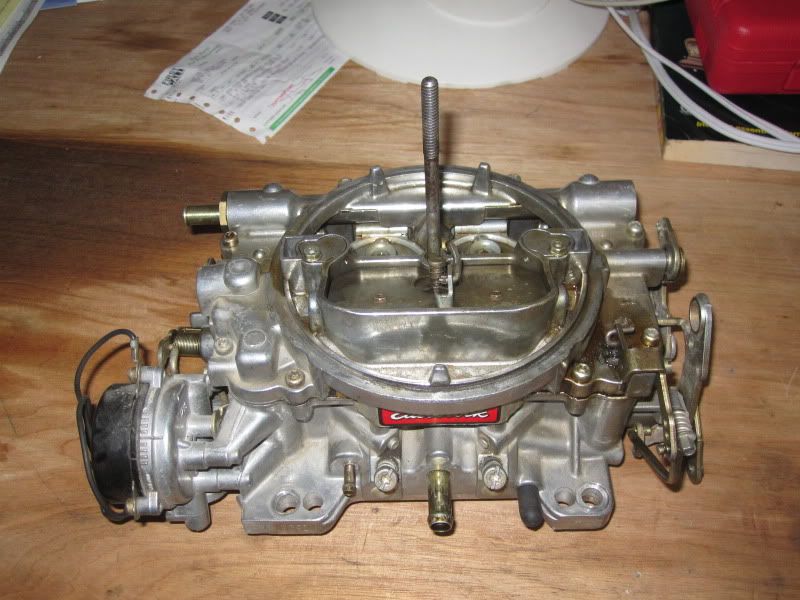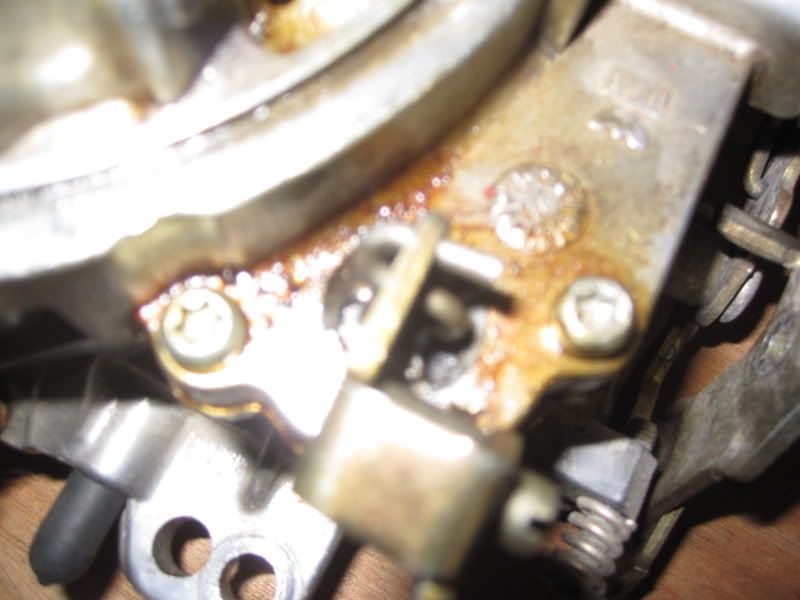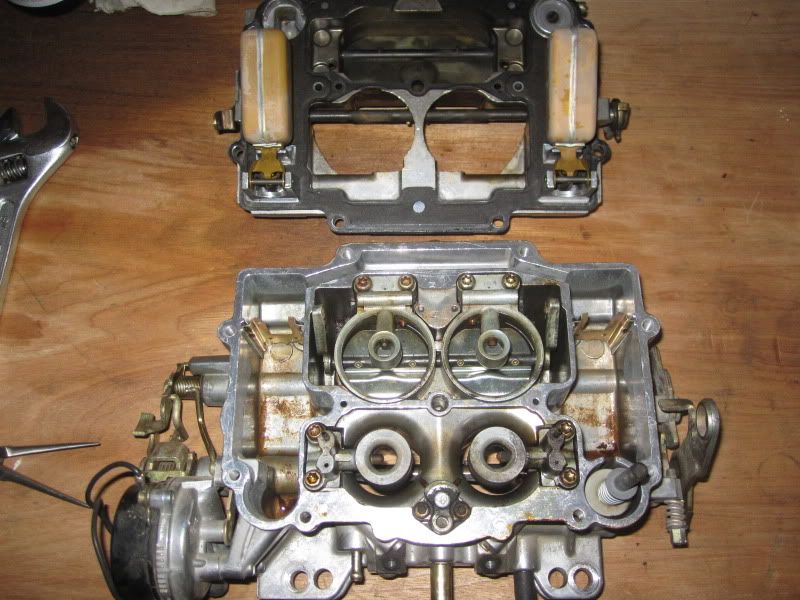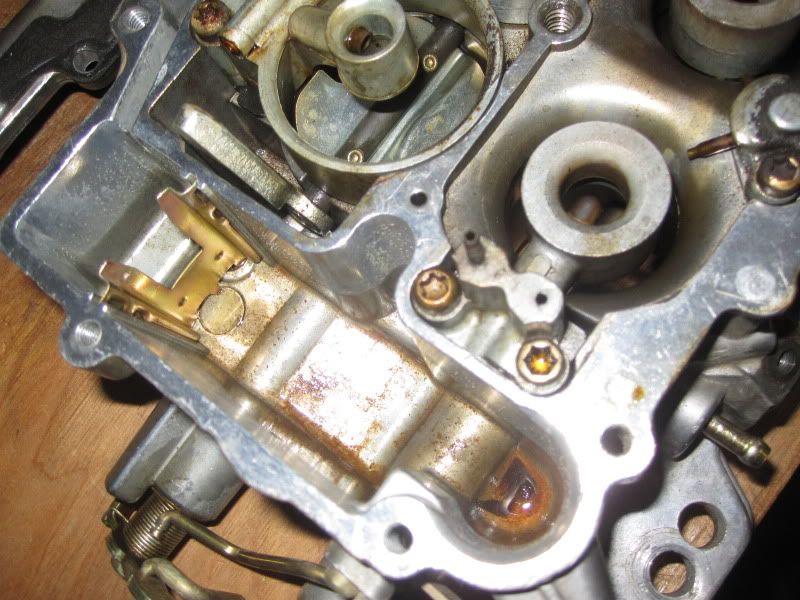 Here's the gas that poured out of the carb (i verified that CLEAN gas was going in. I guess it was pretty narsty in there.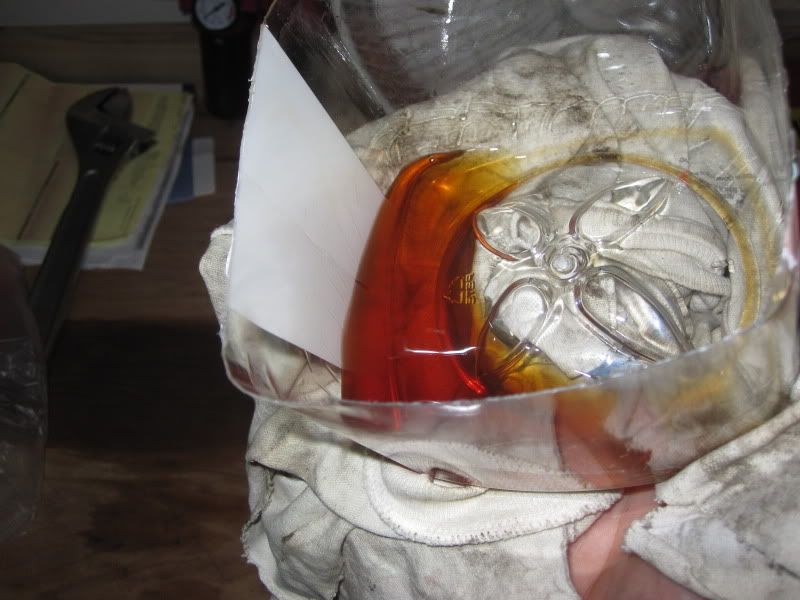 Anyway, the new one is in and running, just gotta see how the overall truck is running and what the emissions test results are.