Okay, so a little more cosmetic "pretty" work done.
I have no money right now, so I havent been able to replace the booster, but I did find something free to do this weekend.
I wanted to touch up my wrap-around corner signals. The chrome is all nice, but the black painted accents are long gone. Chipped up, or faded to the point of non-existance. I went around and re-did all the black on the grill this past summer when I first got the truck, but never did the corners.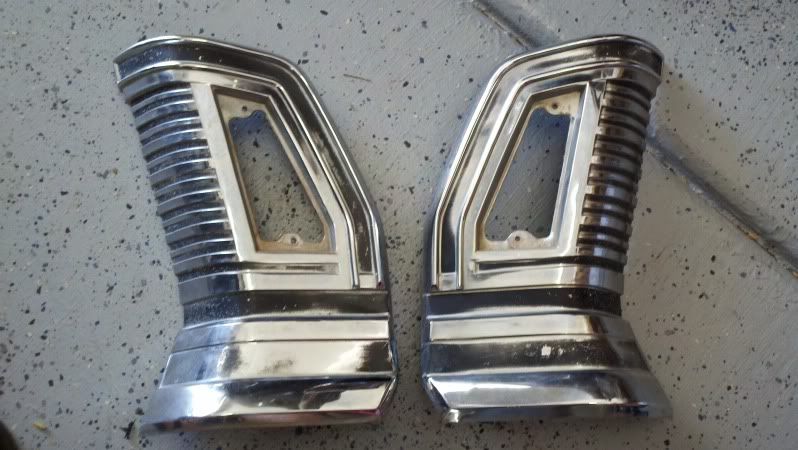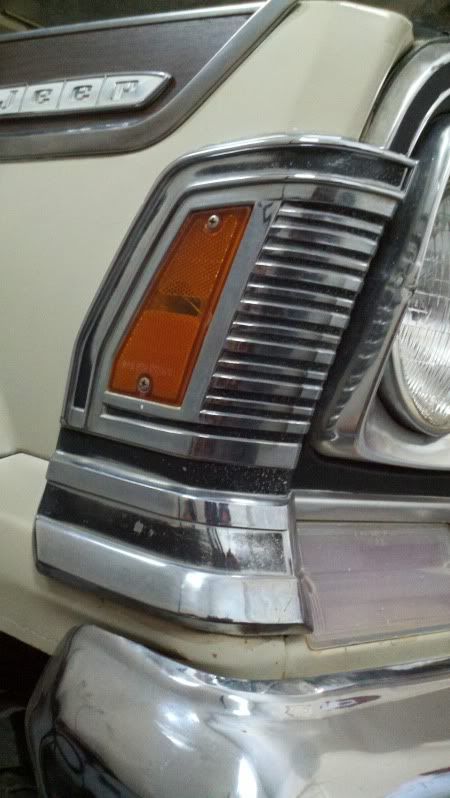 As you can see, there aint too much black left.
So, i grabbed my supplies and threw on a movie.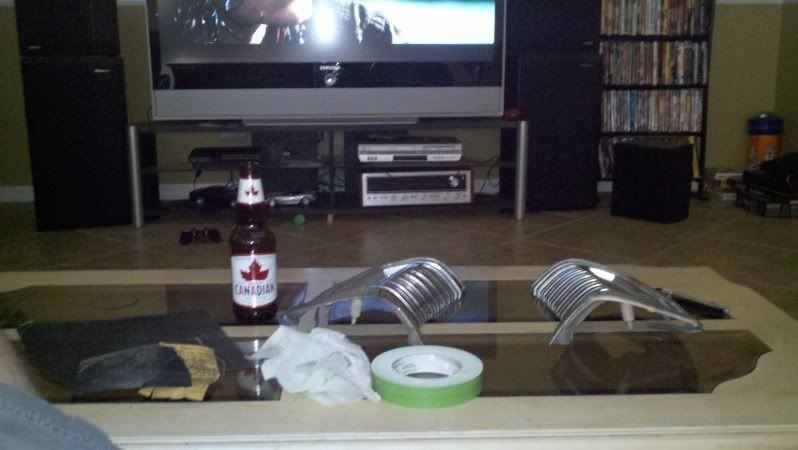 first one took about 80 minutes to scuff up and completely mask.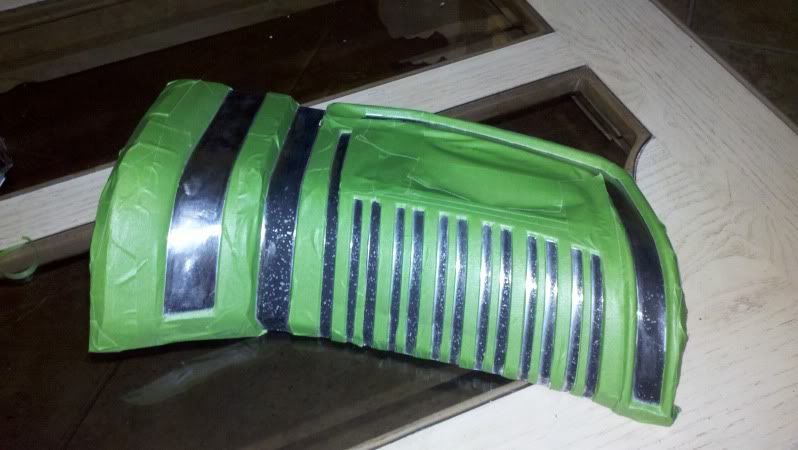 then gave it a lil spritz with Duplicolor Trim Paint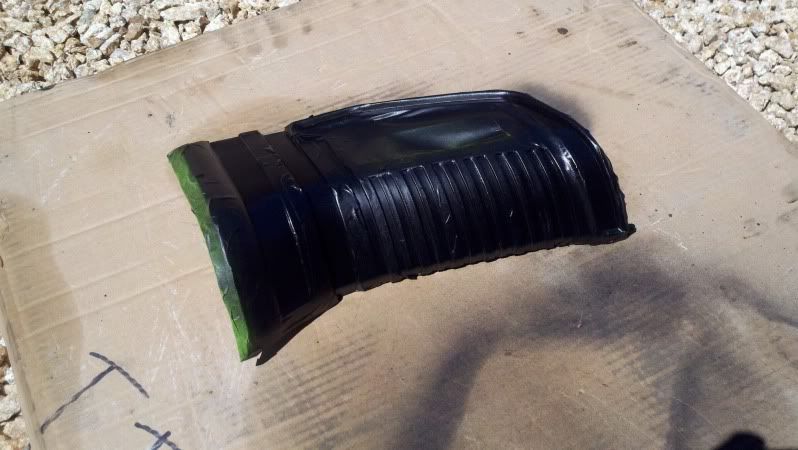 And proceeded to do the same to number two, which only took about an hour. I wasnt 100% satisfied with the masking job, so i did some small touch ups by hand with a paint brush.
I had an awesome picture of a re-painted one sitting next to one that was original, but my phone likes to delete pictures I just took, or maybe just not save them.
Anyway, the finished product on the truck...dont mind the huge dent in the grill, the crooked hood, or the rusty spots behind the bumper...just focus on the chrome!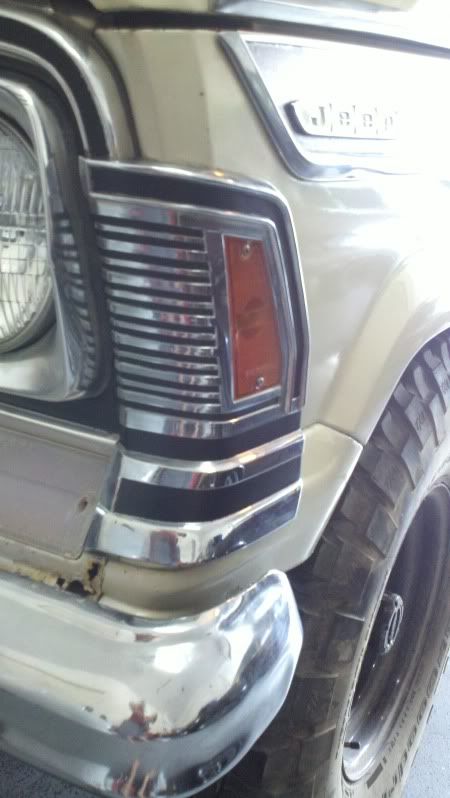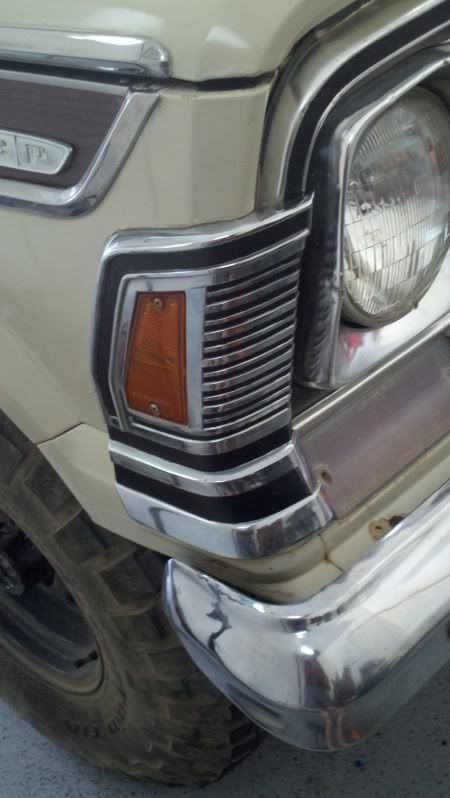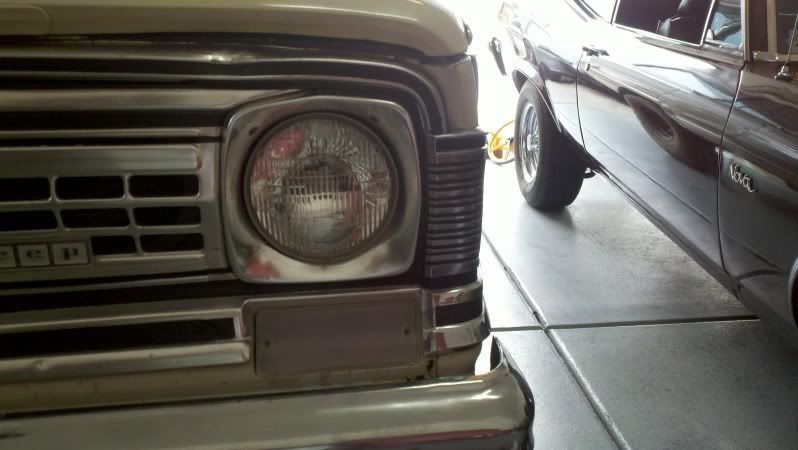 So, nothing big, but at least i got to work on the truck while It's sitting there with no brakes.