Phew!!!!
This was a hell of a weekend, I can now say, that THIS is by far the MOST work I have ever done to a vehicle in my life.
Summary:
Pulled transmission and transfer case.
Separated trans and transfer case.
Cleaned up the transfer case a lil.
Removed EVERYTHING from the motor and prepped it 100% for removal (radiator, all accessories, exhaust manifolds are all off)
Installed the new steering gear box.
Started out be getting under and pulling off all the cables and linkages for the tranny/transfer case. Not much soing on down there. Pulled the exhaust and drive shafts as well.
Then I pulled the transmission cross member, while supporting the transfer case.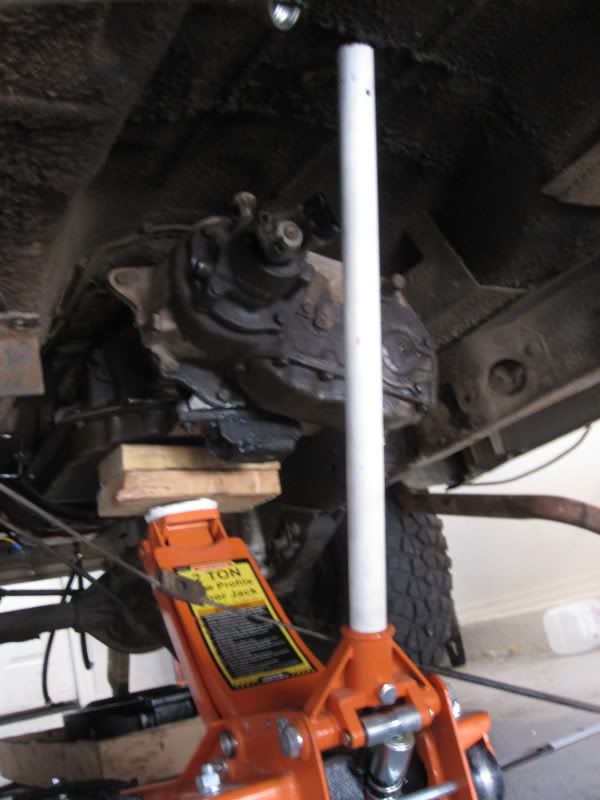 crossmember has what looks like 38 years of oil and dirt all caked onto it. Gross. needs a good cleaning. That electric fuel pump will be coming off as well, it was used to prime the mechanical pump from the auxiliary tank I figure.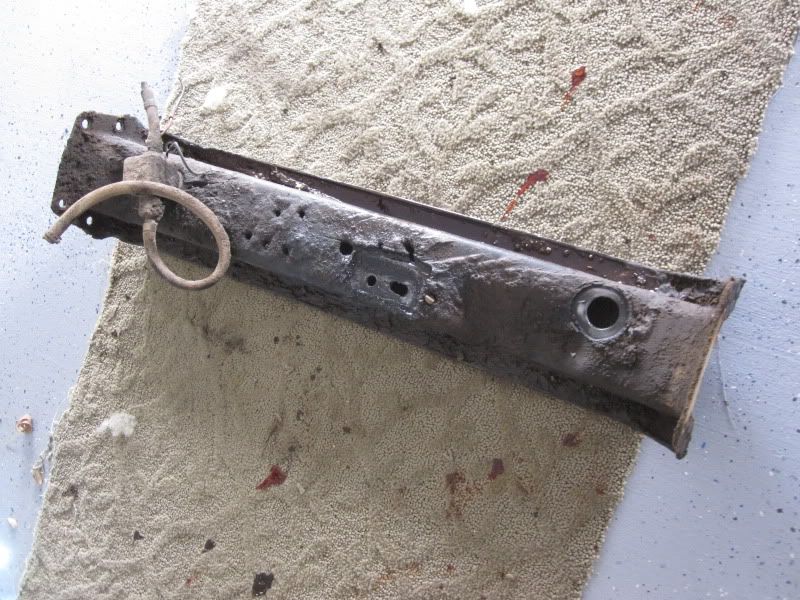 Finally got the tranny out.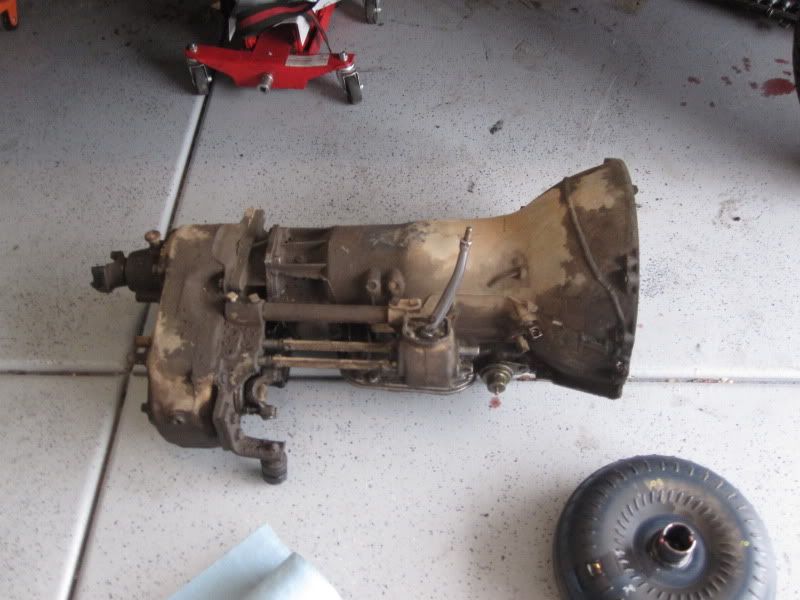 lots of stuff had to come out first though.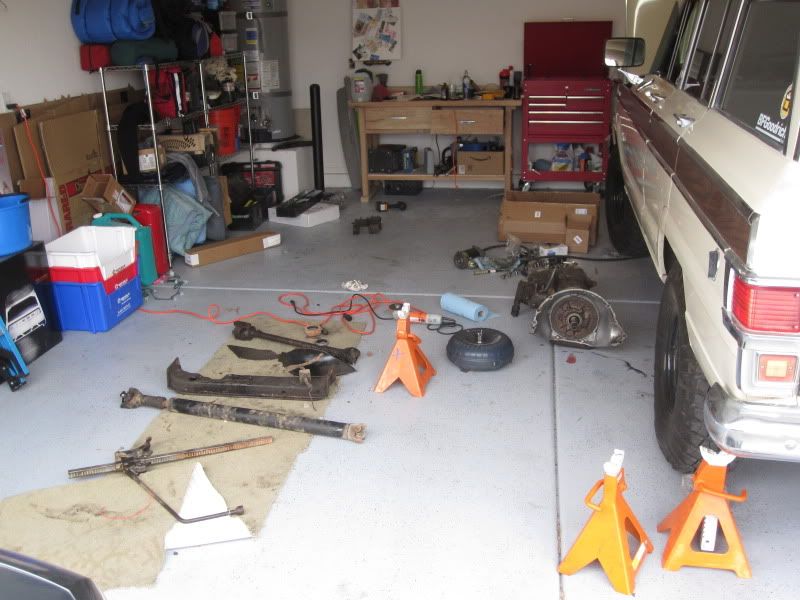 Front pump seal is leaky, which is why inside the bell housing was wet all the time (the ATF on the ground is not from the front pump, I'm just saying)
Woke up on sunday and decided to work some more. Got the tranny and t-case separated.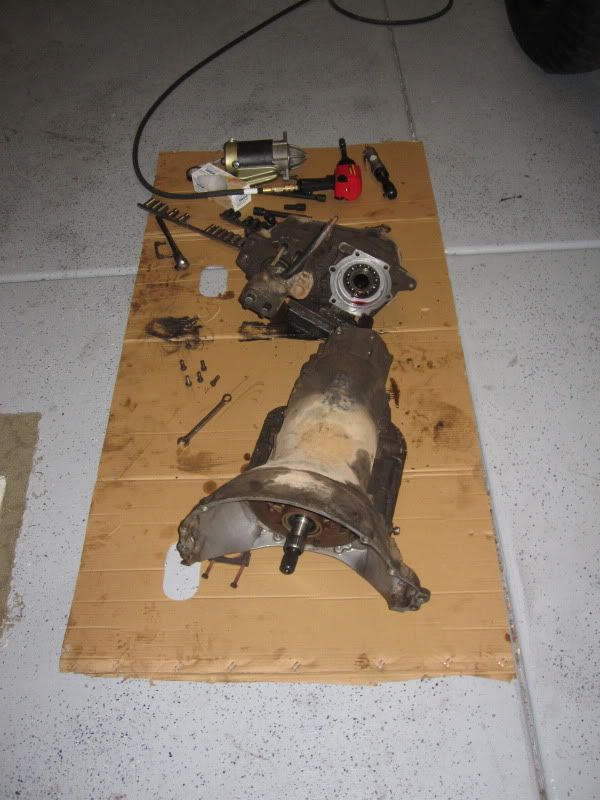 These things are freakin gross. Tranny will be hot tanked, but i started to clean up the t-case a little. Just sprayed it with degreaser and scraped it and hosed it off. no major improvement, but atleast it isnt greasy and slippery now.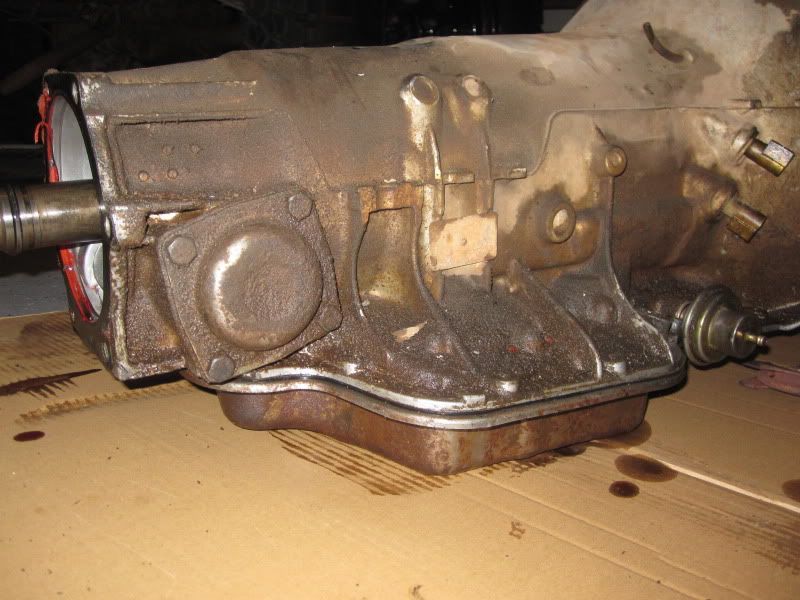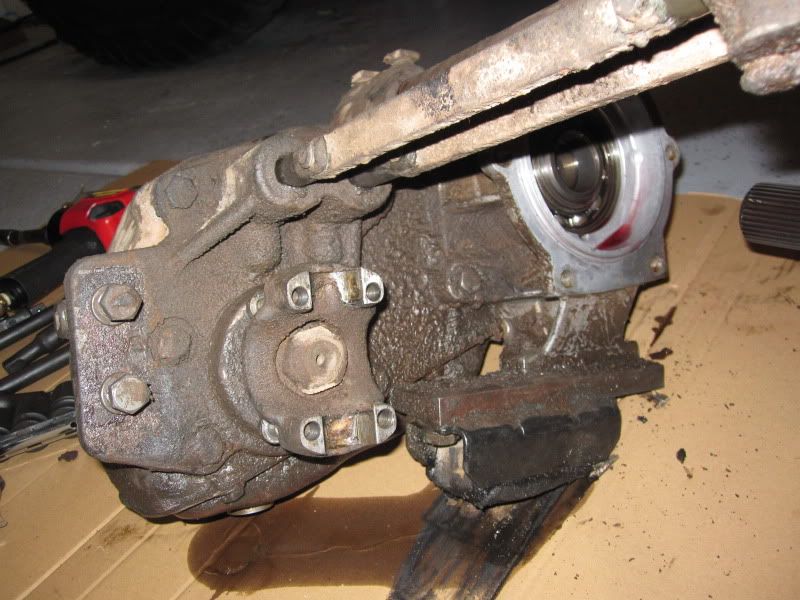 Stuff was nasty under there. This is the transmission mount bracket.
think it was time for a new transmission mount?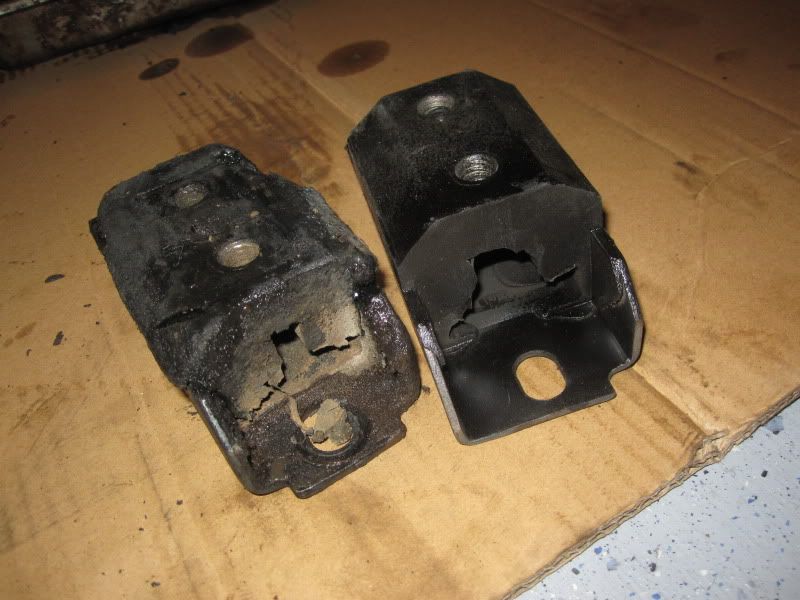 My transmission cooler has seen better days, so I figure I'll either replace it or eliminate it.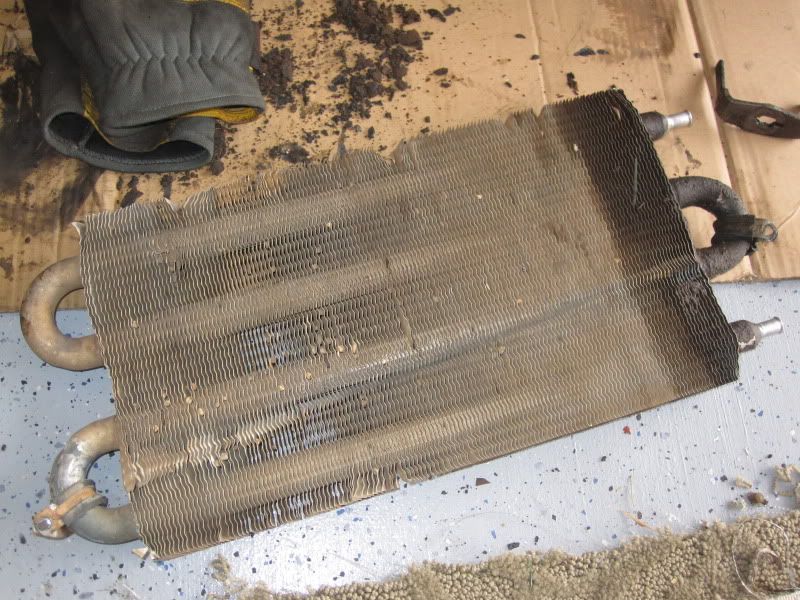 One trick to an engine removal....it gets way easier with the hood out of the way!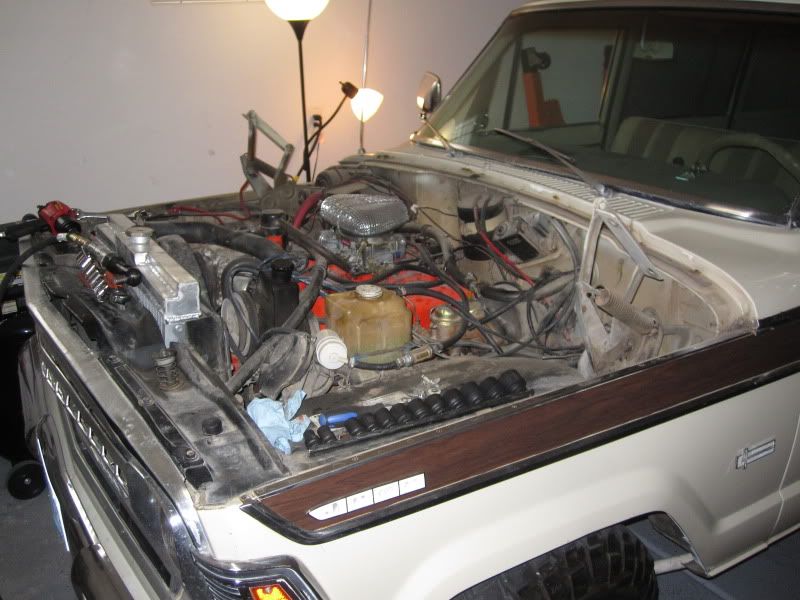 built in hood storage