Well, its tax return time...which means i'll be doing the usual. Using some and putting some away.
Had a 20% coupon that ran out today...so I figured I'd take advantage.
Both of the air tools have great reviews, no complaints...so hell, for half the price of any big brand I figured I'd give em a try.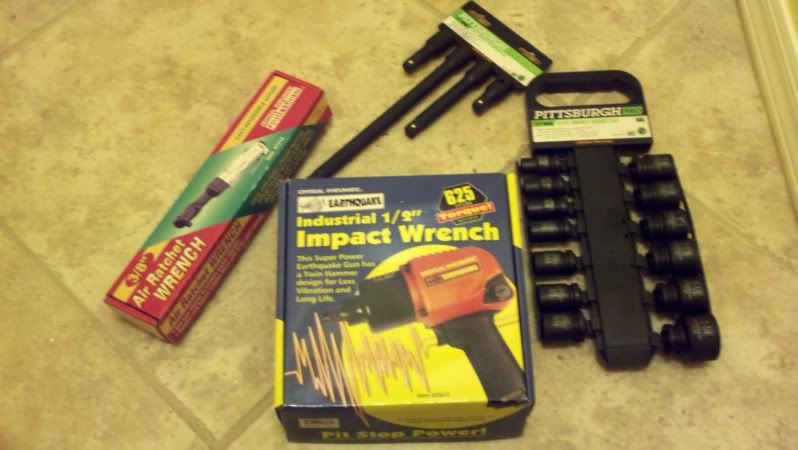 A bigger purchase will come this week or next week. Hint....it makes the use of these items possible. Still not sure if im gonna purchase it from HF or elsewhere...prolly HF with a warranty. Hell, free compressors for 2 years ya know?