PHEW!
Well, the motor was supposed to be prepped when I arrived at 11am (left vegas at 6 am). Well, long story short, we didnt leave California until 5pm....Whoever is buying the transfer case and tranny ought to thank me! They'll be ready for pickup.
Anyway, it was fun, defintely the most work I've ever done to a vehicle in a single day.
When we arrived...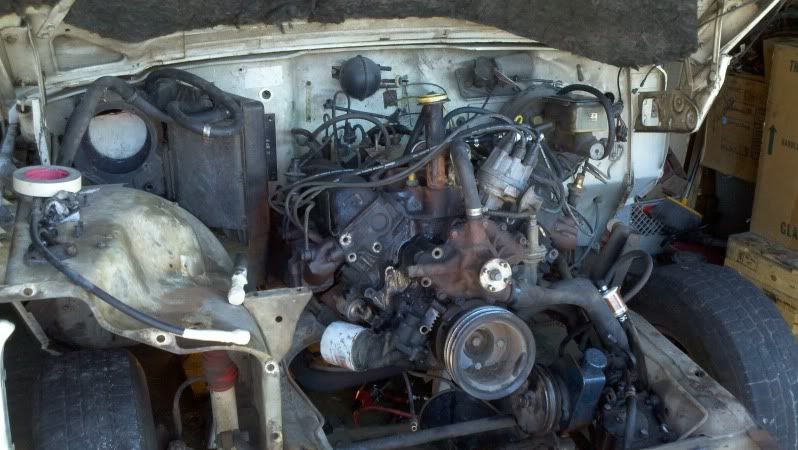 After dropping the t-case and unbolting everything: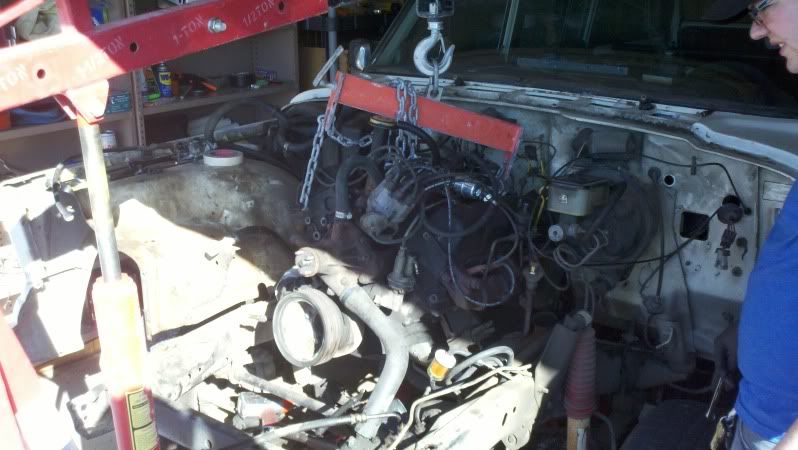 My friend, helper, and fellow Vegas jeeper. Known as YOJIK on JF....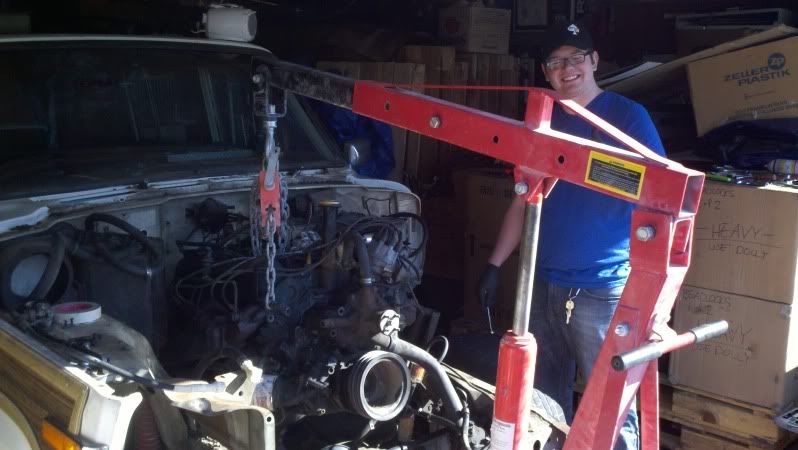 its free!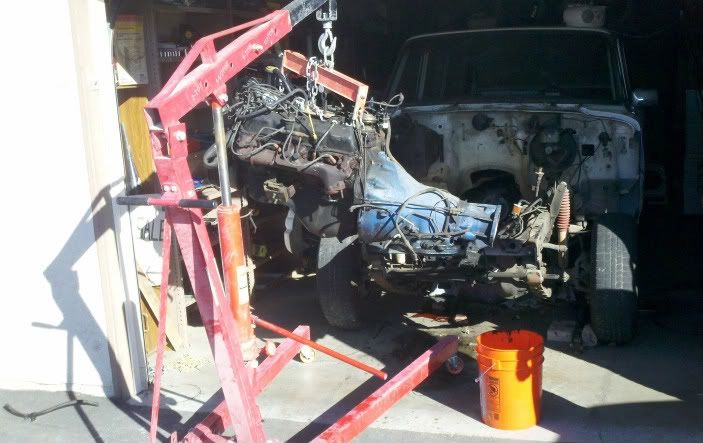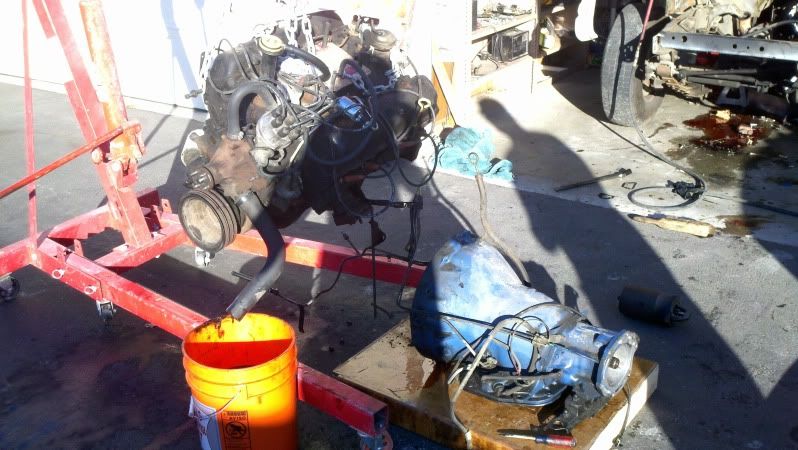 Ready to load! (me)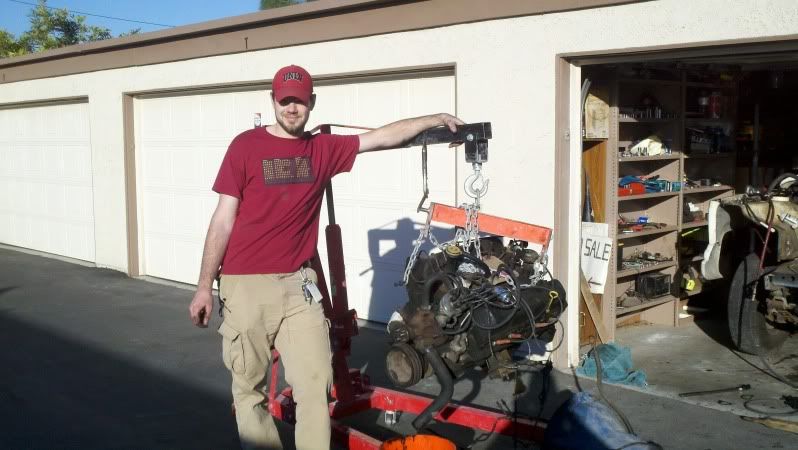 Built a pallet into an engine crate, worked awesome. didnt move an inch the whole 300 mile trip. Also helped that we had like 73 ratchet straps.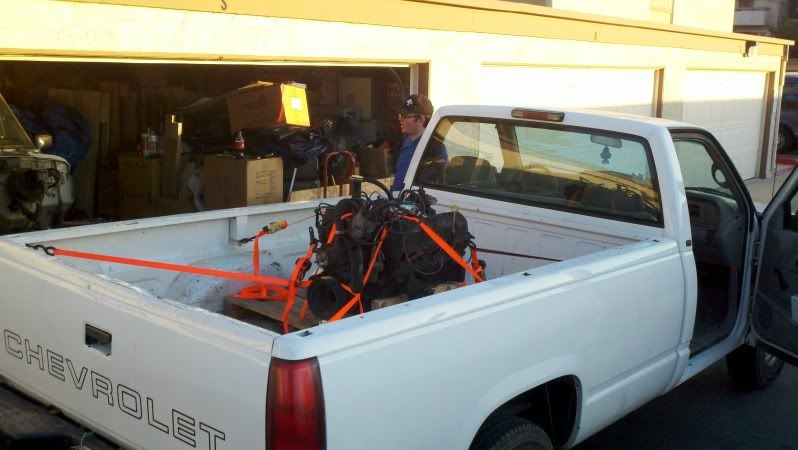 Got it home last night, went out this morning somehow managed to move it to the back of the truck, unloaded it, then fought with it for a few hours to get it setup nice on the stand (it was my first time...and it was a huge pain in the arse).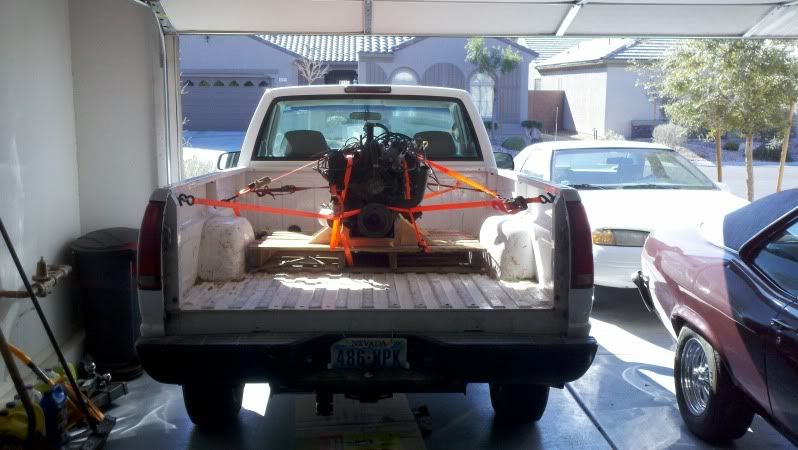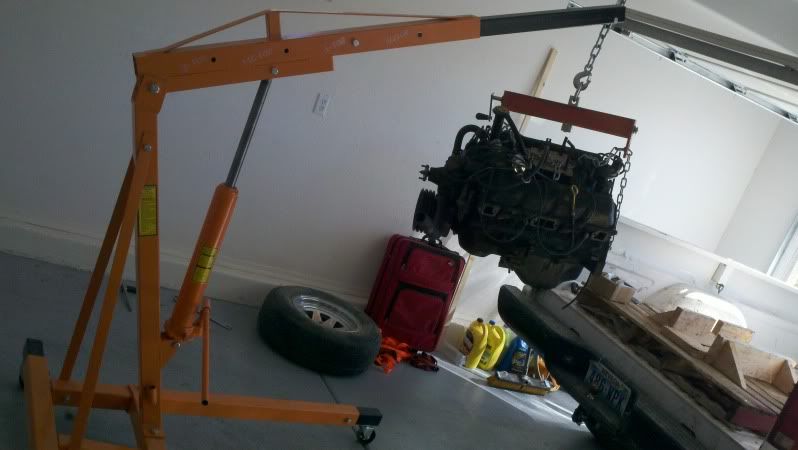 finally in its resting spot until i get bored enough to clean it up and prep it for install.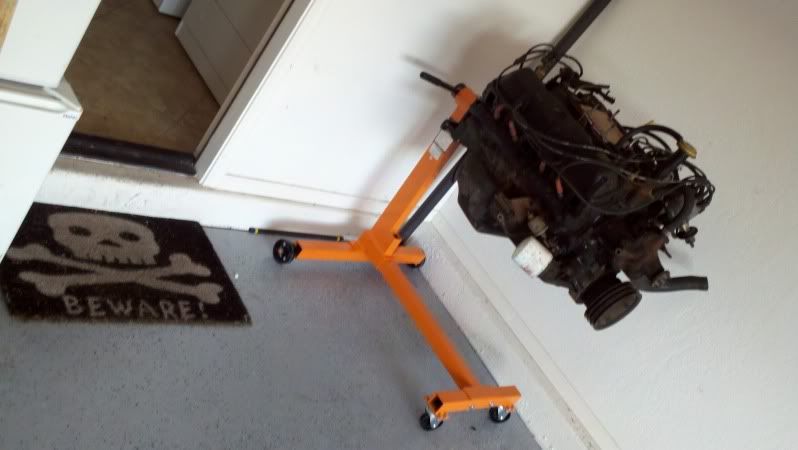 Phew. that was exhausting.