New starter vs. the old...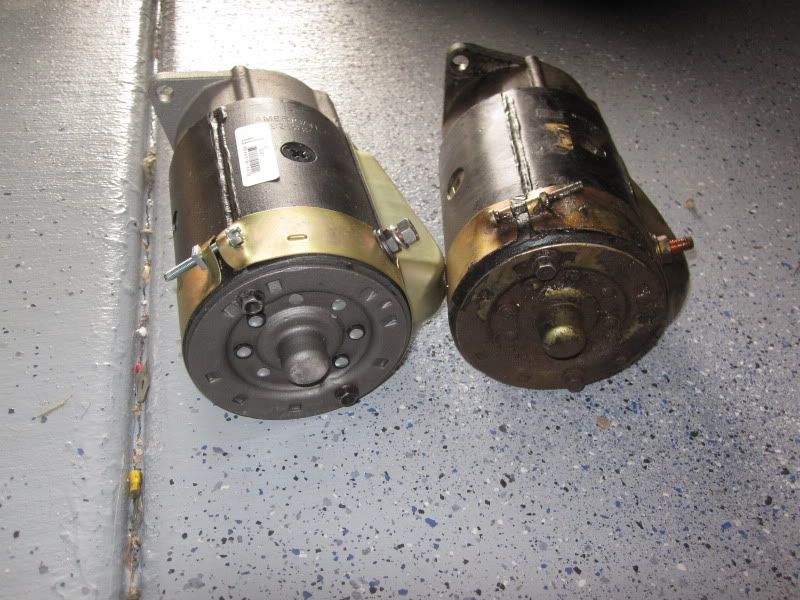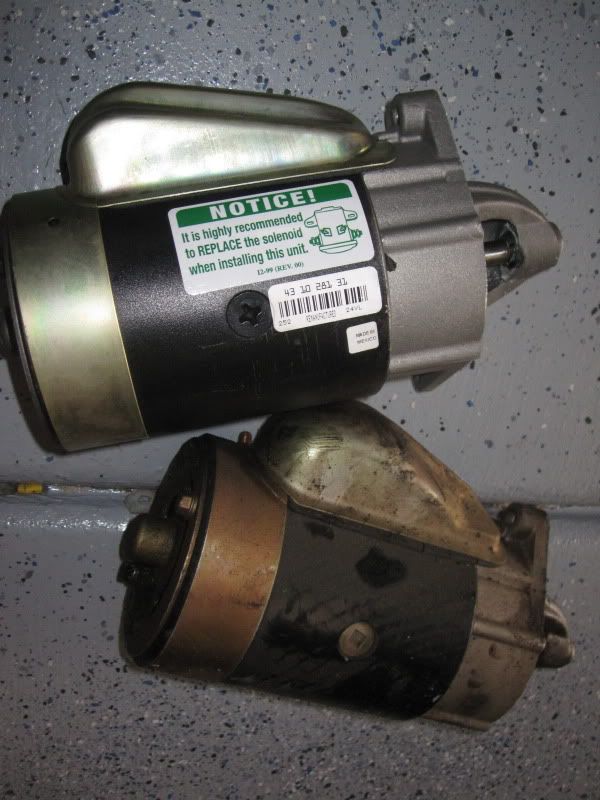 new one went in easy peasy.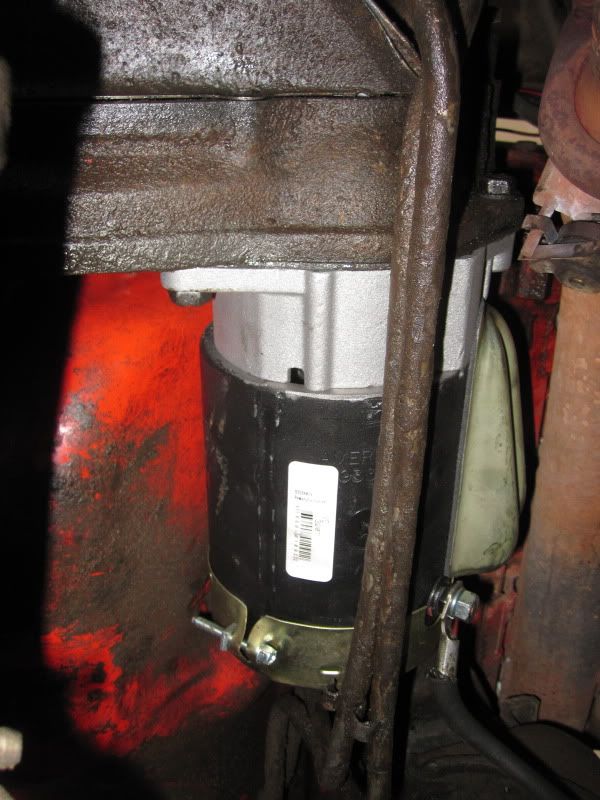 Well, the next morning I came out to see this:
Note the clean red liquid along the seal? Yeah, seems to be leaking out the side of the gasket.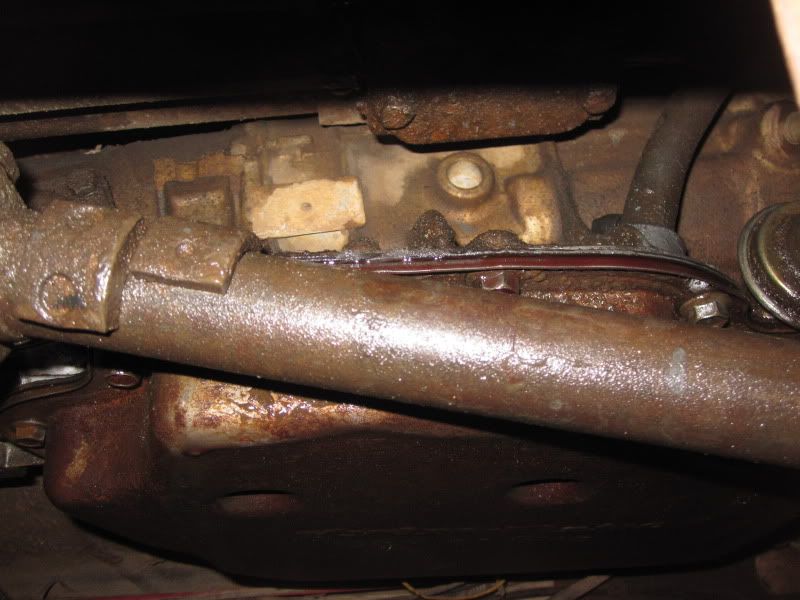 I was tired of seeing tranny fluid on the ground every morning, so decided to take action. Went and bought a new filter/gasket and 6 quarts of ATF +4.....and got ready to make a huge mess.
Drained the tranny, and cleaned everything up. Why there is no drain plug is beyond me...(yes, those are christmas lights)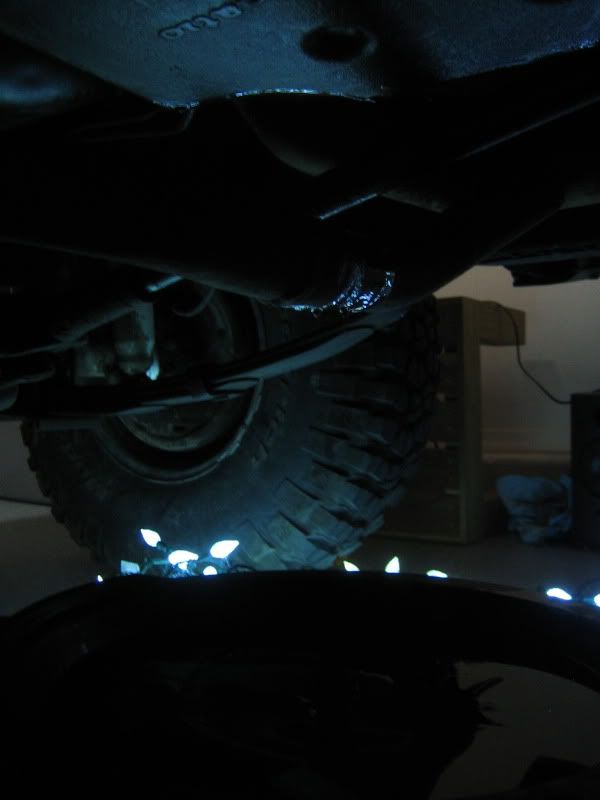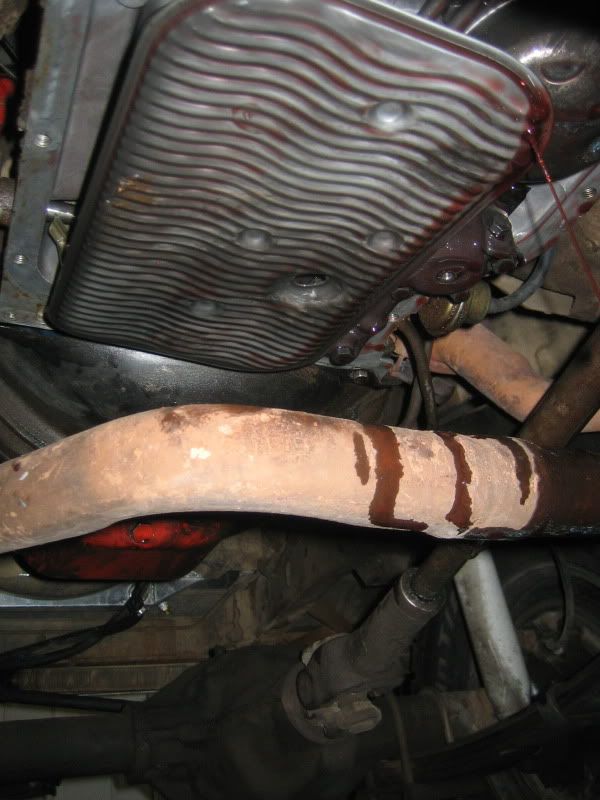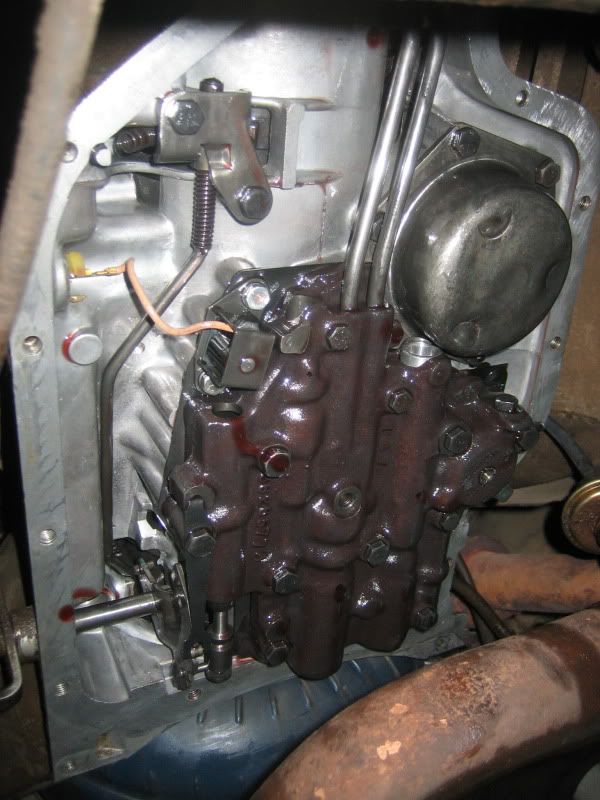 the mating surface on the pan seemed fine, i cleaned it up a little and cleaned out the pan/removed the crap from the magnets. The old filter had no filter material in it...and was pretty gray with stuff...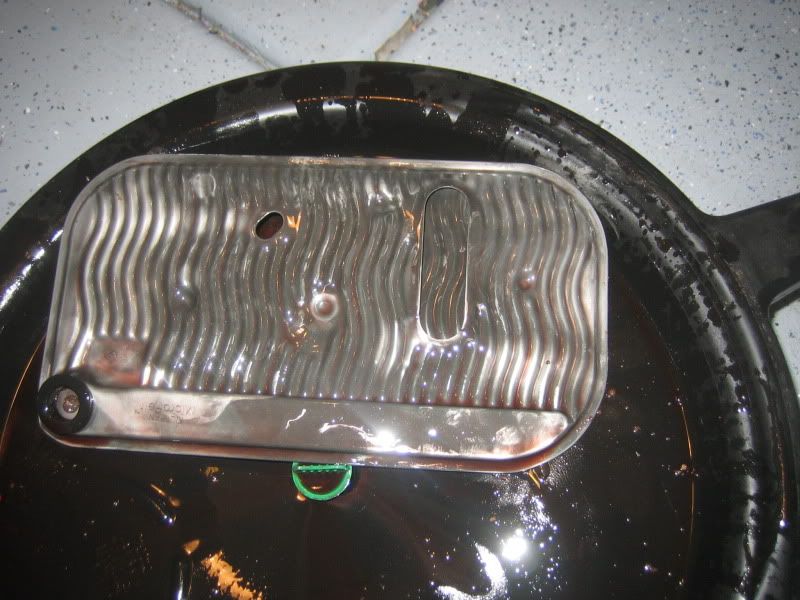 new...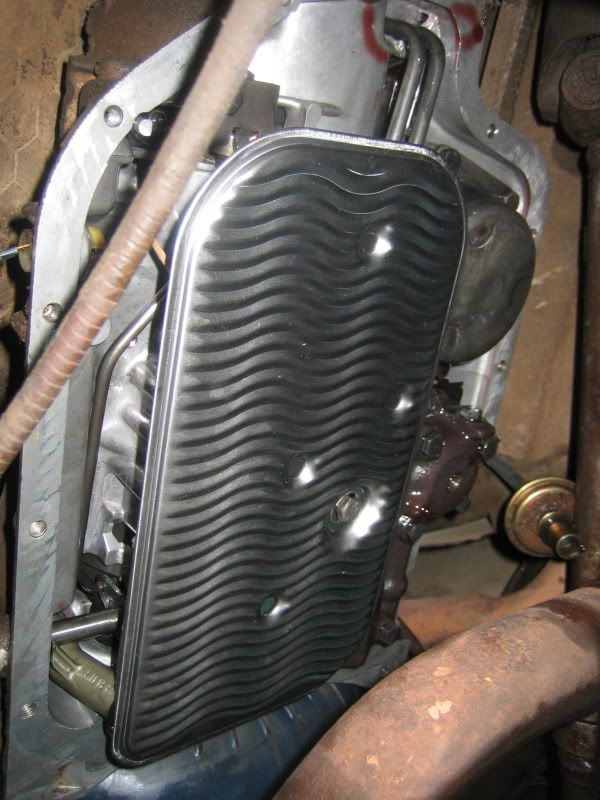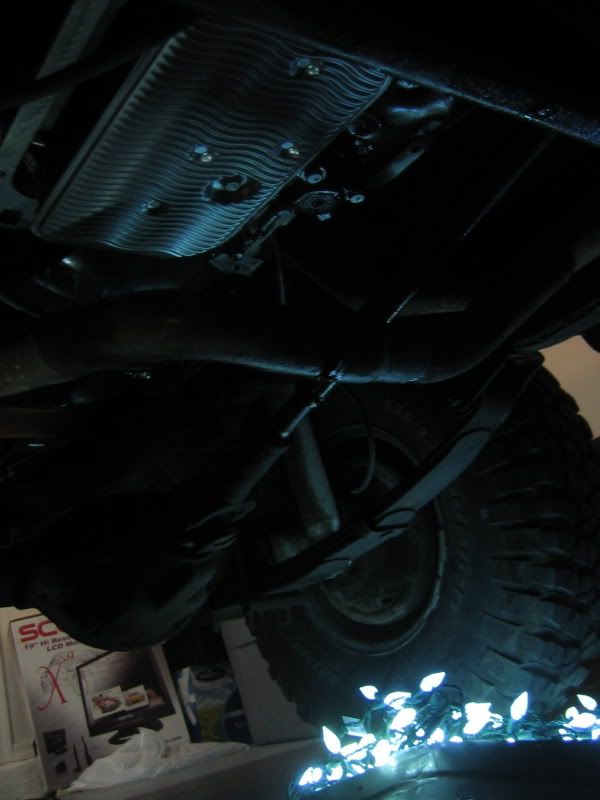 buttoned it up....all nice and clean.
Went for a spin, parked it and went to bed. This morning I looked under the truck and.....
Tranny fluid on the ground.
Son of a b.....there wasnt THAT much, but still, this is frustrating. I checked the pan bolts, and several of them seemed looser than I left them. I have made absolutely sure not to over tighten them, as I dont want to smoosh the gasket, but they seemed less tight than i made them, so i snugged a few of them up, and we'll see where that gets me.
the fluid seemed to be leaking along the edge of the pan, as before. The bolt heads were dryish, no drips pooling on them, so, i think it just wasnt tight enough.