Allllllrighty! More updates.
My tranny seems to be leaking like a sive these days, and so does my steering box. I should probably just throw a new one on there.
Anyway, I got my lights fixed. Tried replacing the dimmer, no luck. Tried replacing the switch, no luck (I had extras laying around from my last battle with this). Then I tore apart the lights to see if there was an issue in there. Cleaned up my grounds, and tested some stuff, but no luck still. Sigh.
Finally went to the wireing harness on the firewall, unbolted it (noticed it was a little loose), inspected it, and then put it back together, making sure it was right. Viola, headlights!
So sad looking...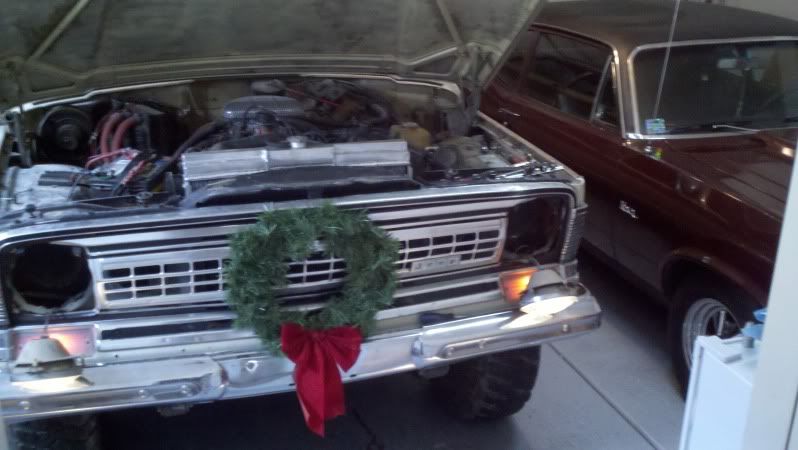 Then I got all the switches sorted out and reinstalled, and put the dash back into the jeep. Looks pretty dang good to me. Thanks again to blazer for the parts!
I started out with 2 different dash clusters... a 1973 and a 1983.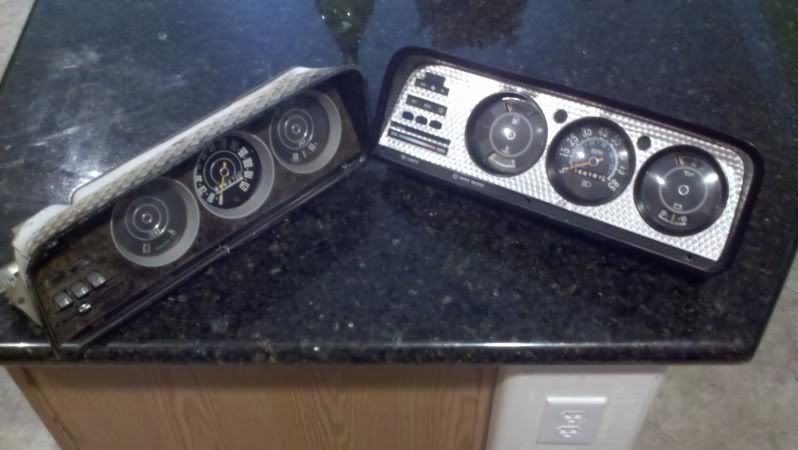 Broke down both of them, as noted above, and got the 83 cleaned up. I cleaned up the gauges and connections on my old one, removed them, and installed them all on the housing from the 83. So, the result is what you see below.
Woo! Everything works!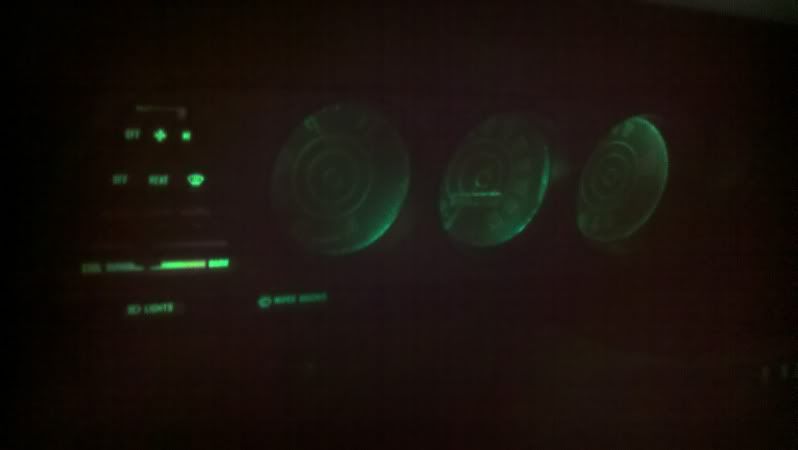 I also cleaned up the connections and reconnected my ammeter. Hopefully it wont light my jeep on fire like everyone seems to think they do.
Finally moved on to my favorite activity...removing useless **** installed by the owners past. Here's the pile of crap and wires I pulled off the wag. The less wires under my hood the happier I am.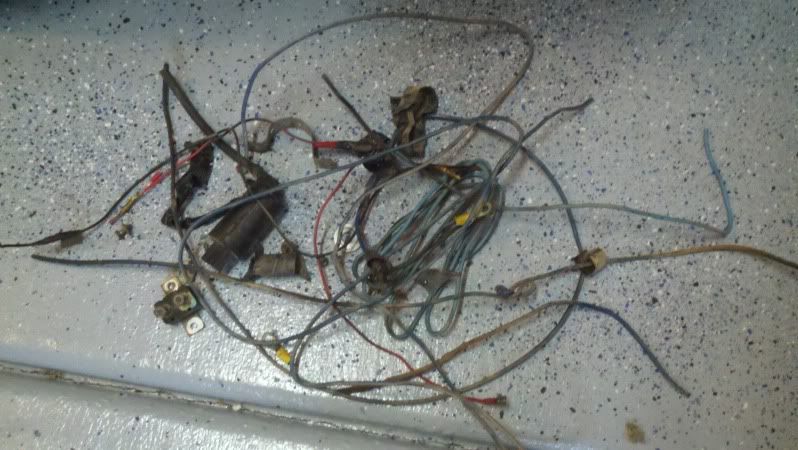 Yes, it's all useless crap. Alot of the wiring is for the electronic trailer brake, which will come out eventually (whenever I feel like bleeding the brakes).
This little fuse block/bridge thingy provided power for a few un-needed accessories (trailer brake included). It was hooked to the alt, then had the accessories attached. Well, last wheeling trip it got covered with antifreeze because my overfow tank spilled onto it due to bumpy contidions...I noticed it was all covered in corrision...didnt look too happy inside.
Among the pile was also the windshield washer fluid pump (i took the resivior out ages ago) and some other crap.
So, my goal is to get all the wiring out for the old trailer brake/lights, and just install a 4 pin harness. I was looking, and well...just like all the other wireing on this thing it was a rats nest. Looks like there have been SEVERAL trailer harnesses installed at some point in time. gross. Gonna hav to get that figured out eventually.
'
So, she goes back in storage now! Had a nice weekend working on it.