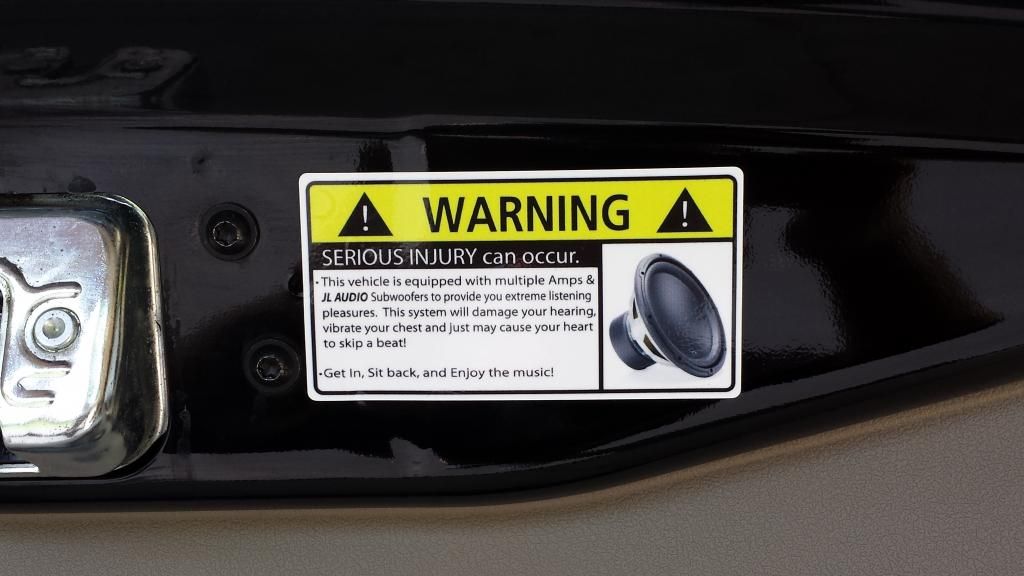 Meet Mandy the Commander
She's my pride and joy!
I bought my XK in late 2006 right off the showroom floor.
Mandy is without a doubt, the best vehicle I have ever owned.
I'm proud to say I performed 100% of the custom design and installation for all mods, repairs, and upgrades. I have to thank the forum members on this and many other Jeep websites. The knowledge and expertise shared by other members has motivated me to tackle my own repairs/mods and in some cases, sharing what I've learned from the experience. My first lesson, TAKE PICTURES!
2006 Black XK, 4.7L, 80k miles
Flowmaster 50 Series SUV #52556
Rocky Road 2.25 Lift
1/4 inch leveling spacers for the front (bought from Robby over at JeepCommander.com)
Monroe Reflex Struts #71377
Monroe Load Leveling Shocks #58643
Hankook DynaPro MT 265/70 r17
MB Wheels TKO 17X8.5
Superchips FlashPaq 3875
Console halogen lights upgraded to LEDs soldered directly on circuit board
Dynamat in Front/Rear doors & Tailgate
Batteries: DUAL Optima Yellow Tops D34-78 (installed in engine compartment, relocated ECU under battery tray)
AEM Cold Air Intake
Custom cargo floor with hand made "commander" letters and "XK" subwoofer grill cover
LED Accent lighting for capacitor and subwoofer
Amplifiers
4 Channel Amp: Rockford Fosgate Punch P400.4 (125w x 4 @ 2 ohms each)
2 Channel Amp for Sub: Kenwood KAC-7205 (500w x 1 @ 4 ohms)
HeadUnit
Pioneer AVIC X940BT
Power/Ground Wiring
Amp wiring kit: Rockford Fosgate RFK4D dual amp 4 gauge
"Big Three Upgrade" 4 gauge (Batt + to Alt +, Batt - to Alt mounting bolt/Engine Block, Batt - to chassis using one of the upper strut bolts)
JL Audio 0 gauge for batteries
Memphis Audio ANL fuse blocks & battery terminals
Capacitor: 2 Farad with LED voltage display with custom display window
Subwoofer: 1 x 12' JL Audio 12w3
Subwoofer Box: Ported box tuned to 30hz for the w3
Speakers
Dash: Hertz 3.5 ECX 87
Powered by: Avic head unit front channel
Front Door: 6x9 Infinity Kappa 639.9i w 16 gauge speaker wire
Powered by: Rockford Amp Front Channel
Rear Door: 6.5 Infinity Reference 6032cf w 16 gauge speaker wire
Powered by: Rockford Amp Rear Channel
Rear Headliner: Hertz 5 1/4 ECX 130
Powered by: Factory BA Amp's rear output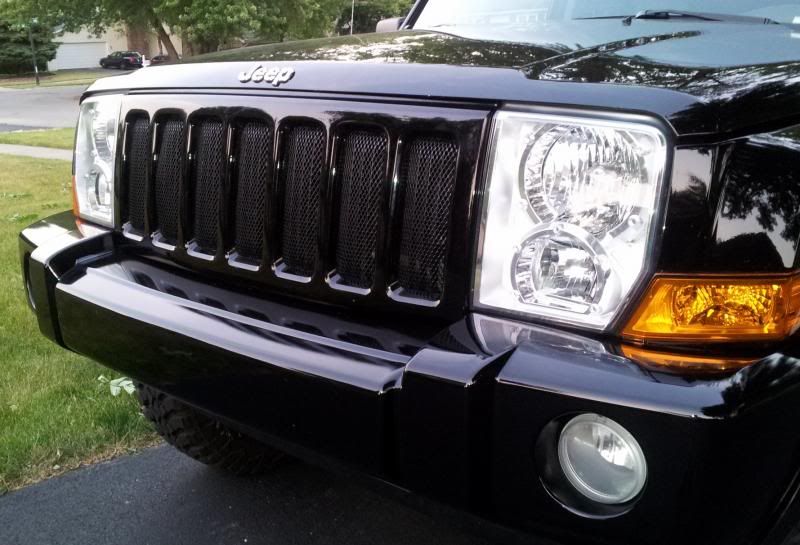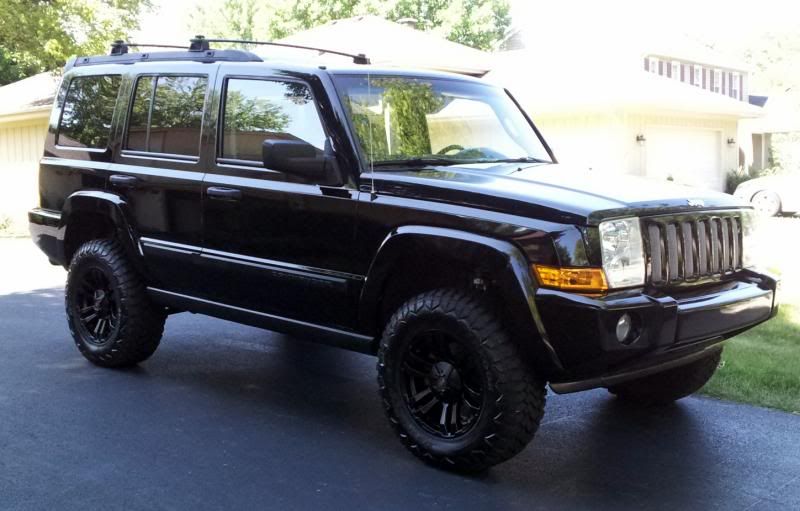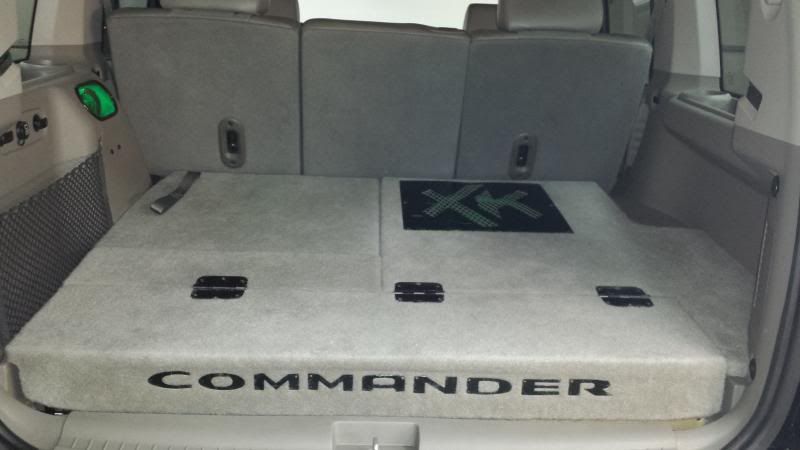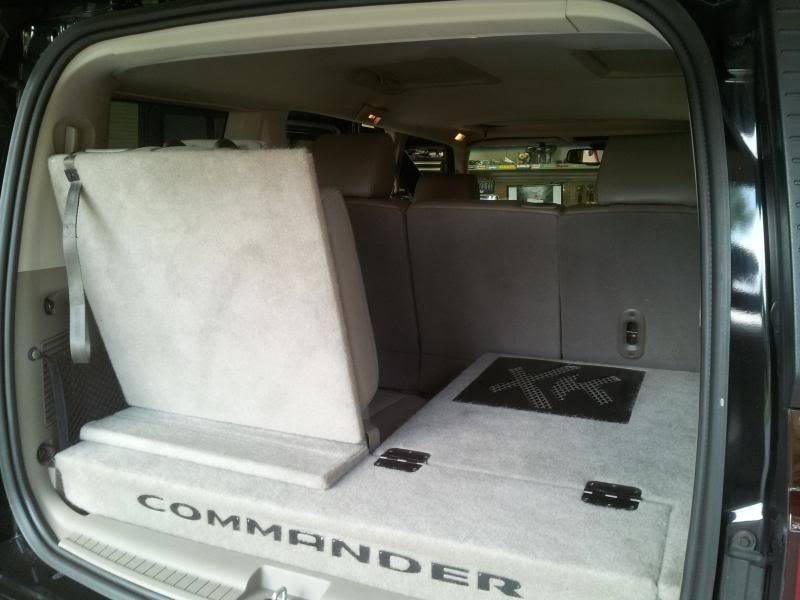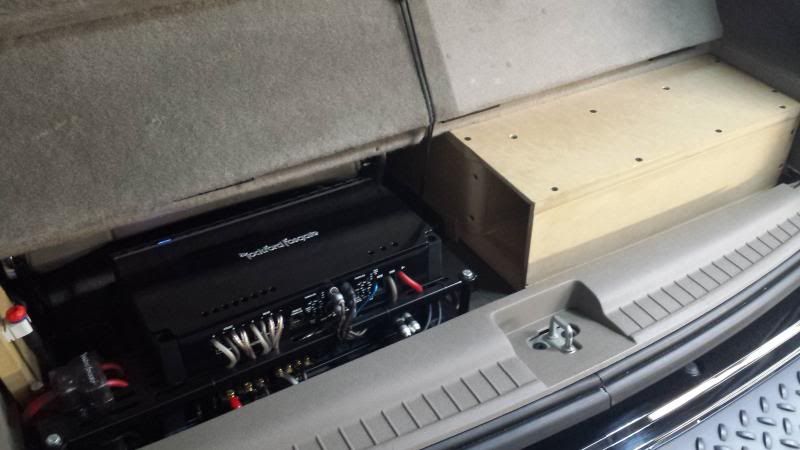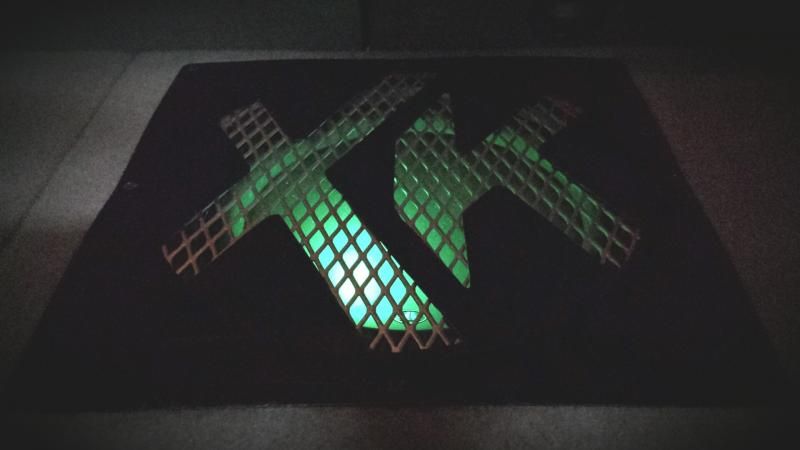 K, so I wasn't trying to build a time machine when I installed the capacitor. But why not.
Flux Capacitor: Check
Now, where to install Mr. Fusion? Hmmmm
Installed Toggle switch for cargo LED's in dash bezel along with LED to light up to let me know the cargo lights are on.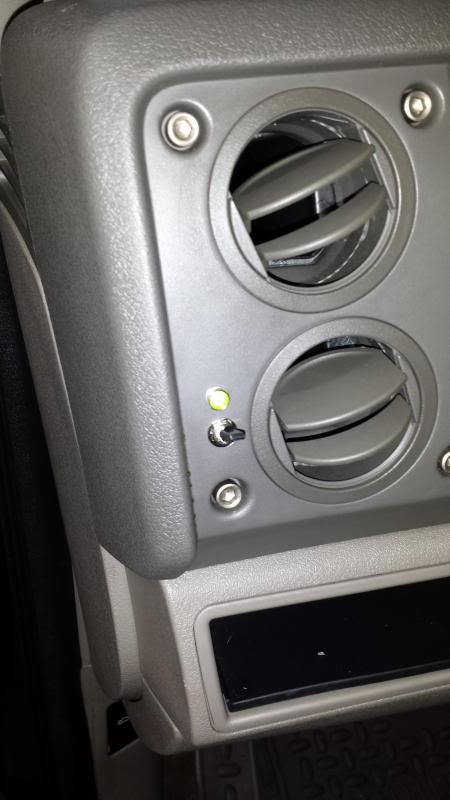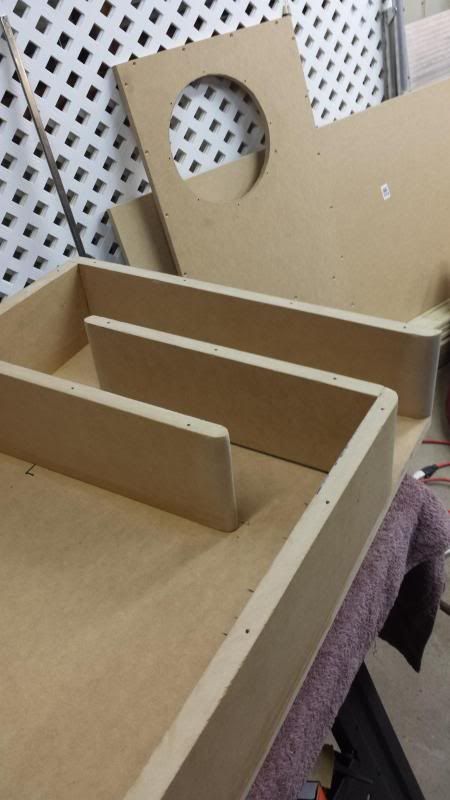 Bright White LED's illuminating center console buttons
My current startup splash screen. Gets a lot of laughs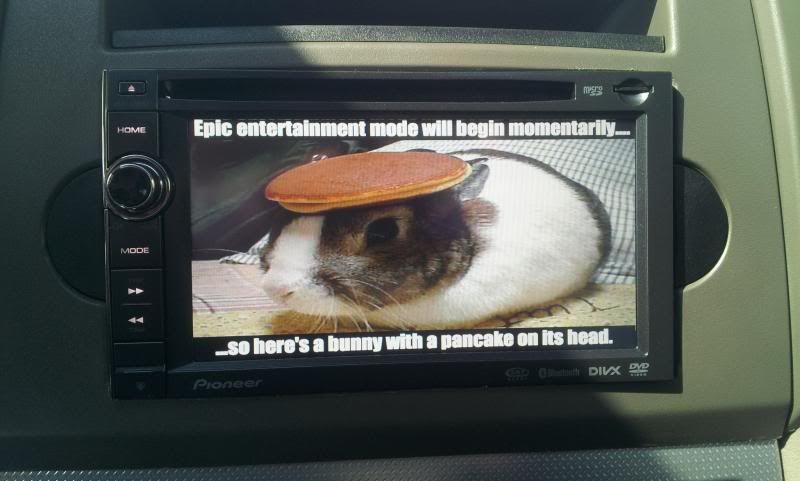 Hertz 5 1/4's installed in rear head liner.
All I can say is why didn't I install this upgrade sooner. MAJOR IMPROVEMENT