Well I figure it is about time I start one of these. It will be a slow go. I don't have a lot of extra money to put into my jeep at the moment, but I want to chronicle the build anyway.
Thanks for viewing. Your input is always welcome.
Here is how this starts. I bought my TJ back in Nov. '10. 2000 model 5spd I6 with 88k miles on it. Had to finance half the price and I might have paid to much, but I'm impatient and was ready for another TJ after being without for a few years.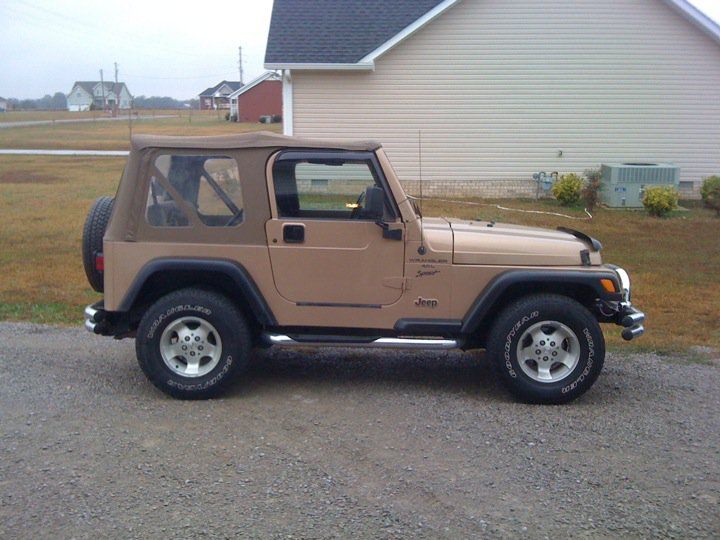 After getting it home the first step was to get ride of the horrible chrome. I'm not a chrome fan on a jeep. To each his own, but it's not for me. I put them on craigslist and found some one to trade me money and their stock bumpers for these. They also bought the step bars from me. Since it was my DD, and I have small kids, I had to replace them. I would prefer rock sliders at this point, but we will get to that later. So I order some rugged ridge black step bars along with black grill inserts and headlight bezels. I also bought some rubber bumper ends to rid me of the faded milk jugs.
The top was shot when I got it too. I went with the Rampage Bowless soft top in black(seems to be a theme here). I think it looks great, and it keeps the rain out 95% of the time.