I finally got the jeep out of the garage and drove it around some today. I ordered a RE spring bushing kit for (1) spring and replaced the bushings. I found the sleeve in the spring bushing was stuck to the bolt. I find that usually happens on the frame side spring hangers more.
So I had this:
Luckily I had my handy portable vise (thanks Steven) and it took care of it. I plan on getting a real vise when I get into the new house.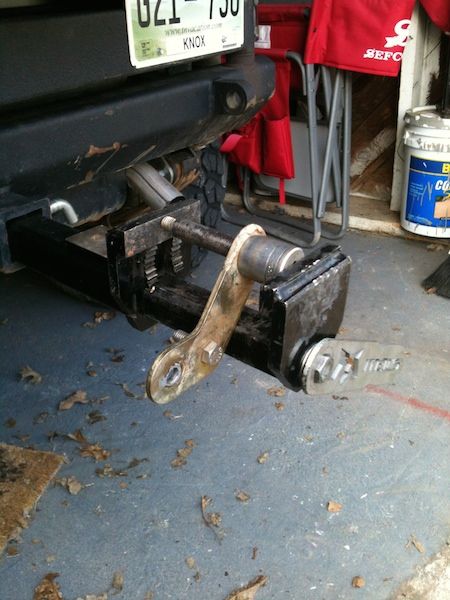 Before I took the jeep out I took the front bumper and M8000 off. I'm selling the M8000 and I want to start looking at putting the M8274 on there.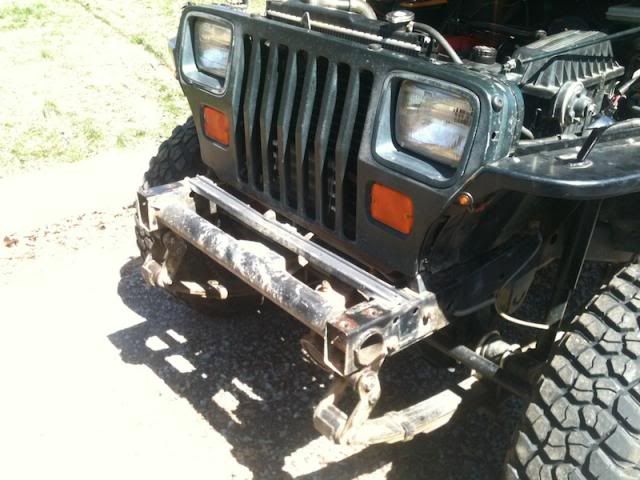 Here's old reliable:
Naked.
Finally, here is what most have been waiting for.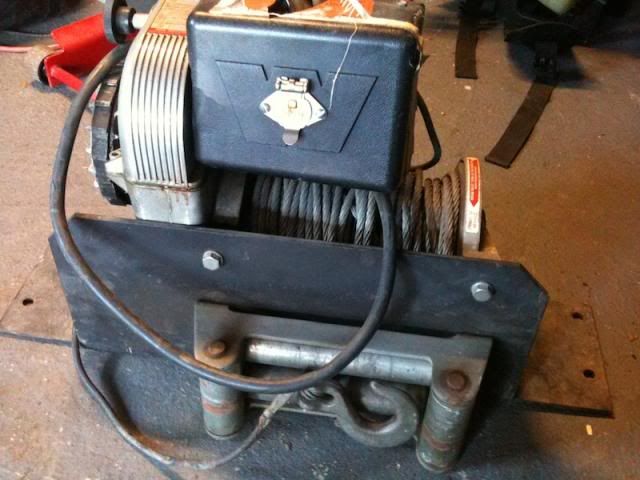 Short of not having a remote, the control box cover is broken but that is relatively minor.
The winch looks to be in good shape and I think I did pretty good on getting it.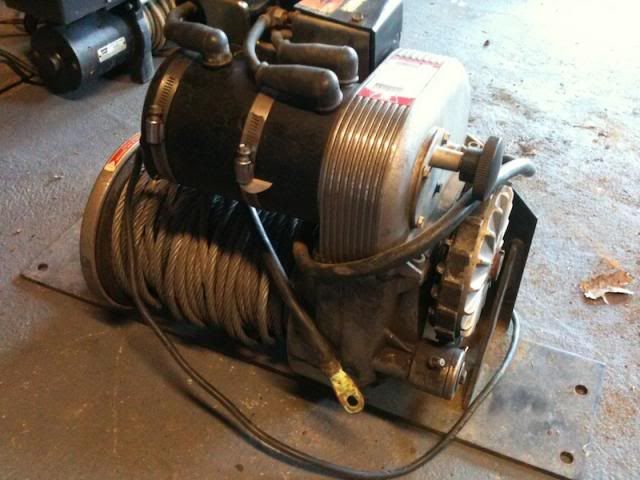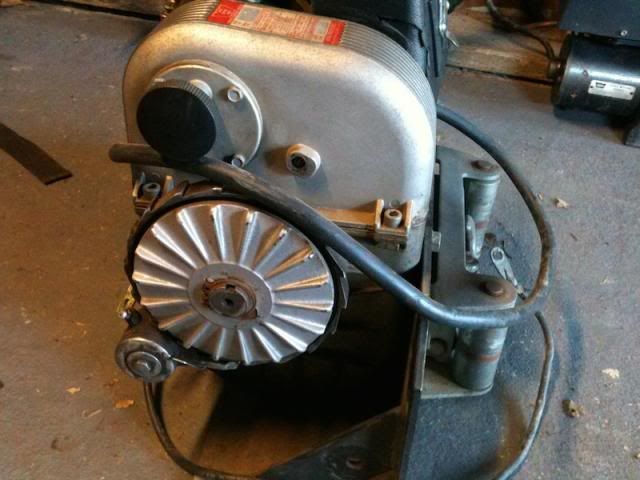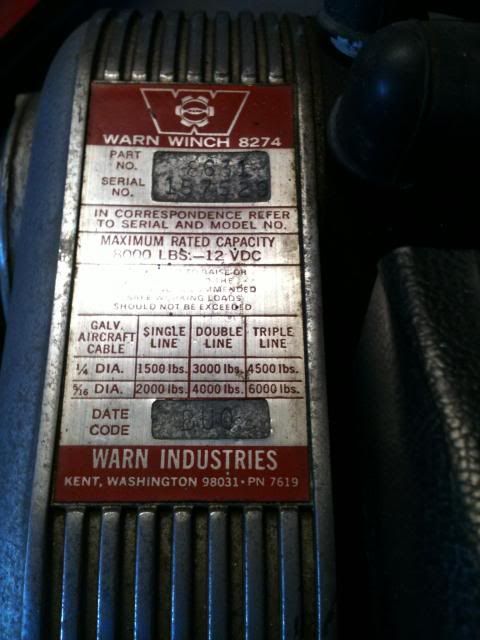 I even got the original leather cover. If I do put that on I'll need new elastic bands on the bottom.