Quote:
Originally Posted by
soonermatt
That's pretty sweet on the job. It's been neat watching your wife and you better yourselves. How long till you get the house and big garage?
Thanks Matt. I'm hoping the house and garage (hopefully big garage) will be soon. It depend on if the relocation package will put us up temporarily so we can house hunt. If not, we'll rent for a year and save up a good down payment.
Well it was nice yesterday so I messed around with the jeep but nothing major. I decided to take out my Polk Audio front speakers because the front left always had a vibration that annoyed me plus the mounting was done poorly by Best Buy about 12 year ago. I've had these speakers a long time and they have served me very well.
The first thing I found wrong was the terminals. The non-metallic piece holding them up had broken on each side. So I cut a piece of plastic out of the JIF peanut butter lid as a backing plate and JB welded it all together.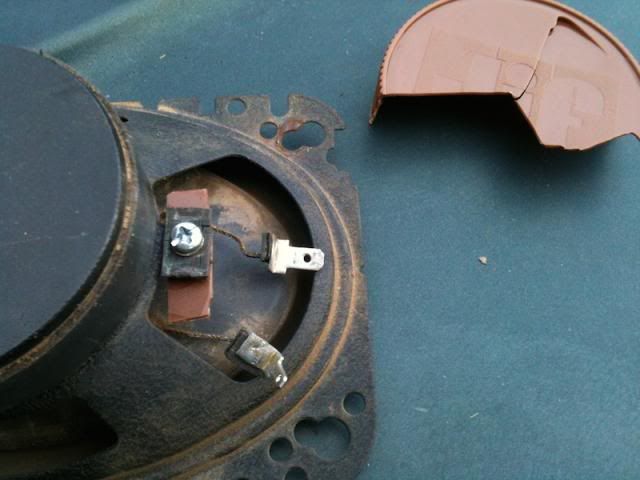 I took both speakers out even though the front driver side was the one making the vibratory noises and when I put the pass. side in it sounded like crap. I took it out and found the cone had separated and it was the same for the drivers side.
At this point it should be time for new speakers which is most likely what I'll do. However, I don't have a paycheck yet and I need some tunes in the mean time. My problem is how to glue the cones back to the frame and hopefully get another few months out of them. I didn't want to spend any money so I grabbed a tube of RTV. I don't know if this will work but its better than nothing.
I'm going to install them today. The RTV should have cured by now.