Oky doky. I started tearing into the jeep this past Sunday and worked on it last night as well.
Finally got my true neutral plate in the mail.
Got the t-case and the AX-15 out.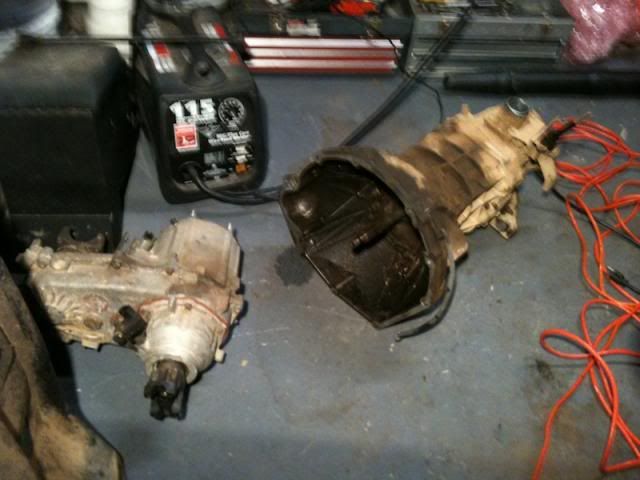 I then separated the bellhousing. It was fairly nasty but nothing out of the ordinary.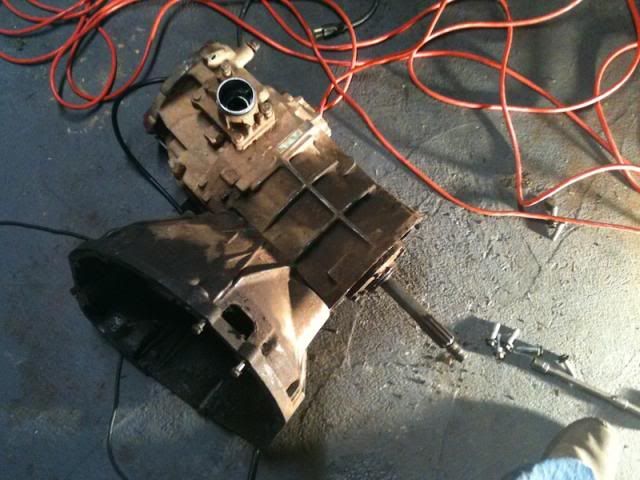 Here is the transmission setup for me to take the front bearing retainer plate off.
Off.
Here is a shot of the pilot bearing. It's actually in better shape than I remember.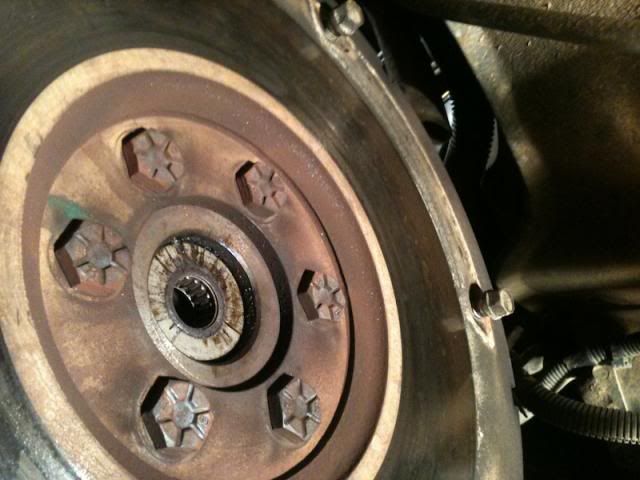 Here is a shot of the clutch disc. This clutch is a kit from Autozone and has a lifetime warranty so I may take it back and try to swap it out. That will give me a fresh clutch disc and pressure plate. I bought an external slave cylinder and master on ebay thinking I can make it work with my existing hose but I may just buy a new slave/master kit.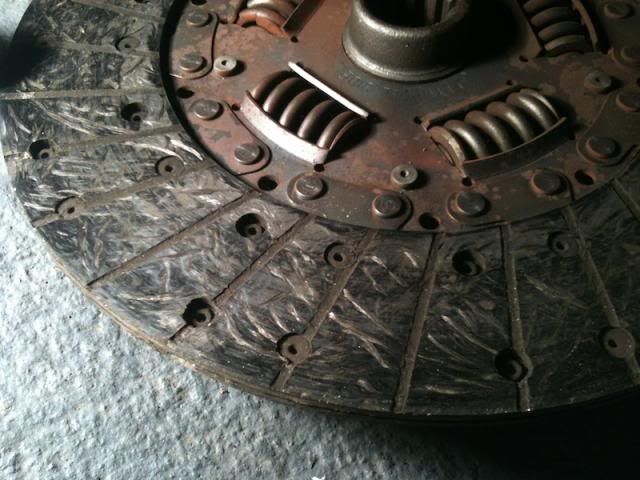 I was also able to tear into the t-case. I found the yoke nut on the rear output was not very tight. I will probably put the t-case back together first. It's fairly simple at this point.