I had to clean off the bumper as well to make room for the new metal.
Then I made a backing plate for the tire carrier so it wouldn't go into the tailgate. I think I'm going to put some kind of rubber on it as well.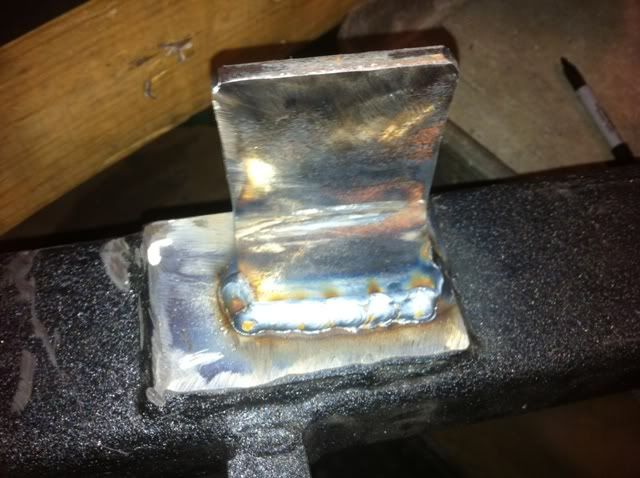 Next I welded the Destaco Latch onto the tire carrier. I didn't want to fool with drilling it and having to put bolts through it. Water might get in there and cause issues later down the line. I know my welds aren't the best but the last time I put a hood on was over a year ago.
The progress thus far.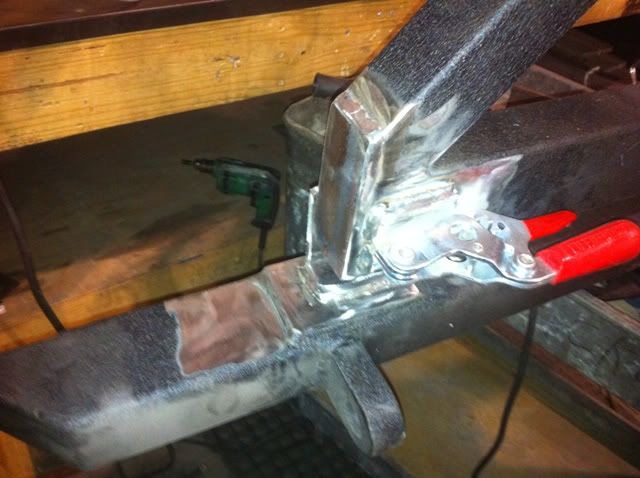 I also found out my shirt wasn't fireproof...huh.
For the final part I cut a piece of angle to size to weld the hook on for the latch. None of this is very pretty but I'm going for function over fashion.