I guess I'll show what I finished up.
Here is my jeep in the apartment complex parking lot. They are lenient with me since I can get my jeep running in a couple days. This time it sat up for several days because I got sick after taking it a part.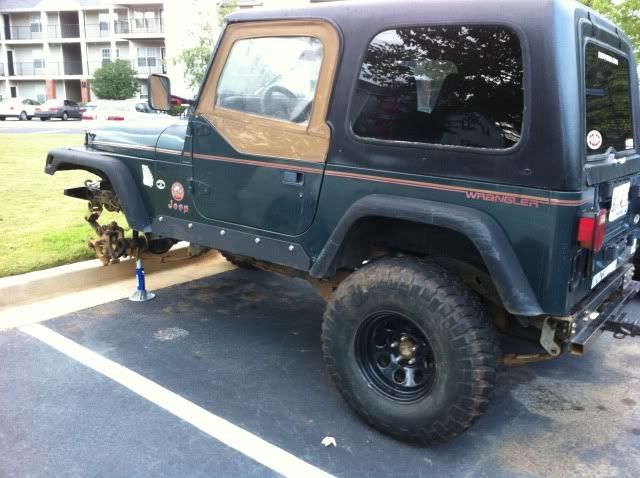 Taken a part. Also notice where my axle is in relation to my bumpstop. My axle is pushed forward, I guess because it's sagged and flattened out. This has caused my drag link TRE at the pitman arm to hit my tie rod upon full stuff on the drivers side. I'm wondering if it would help if I reverse my springs or swap them out with the rear ones. I don't think so but I'm going to look at a Black Diamond install manual.
Here's the u-joint when I got it loose. There was one cap that was dried up but for the most part it was in OK shape.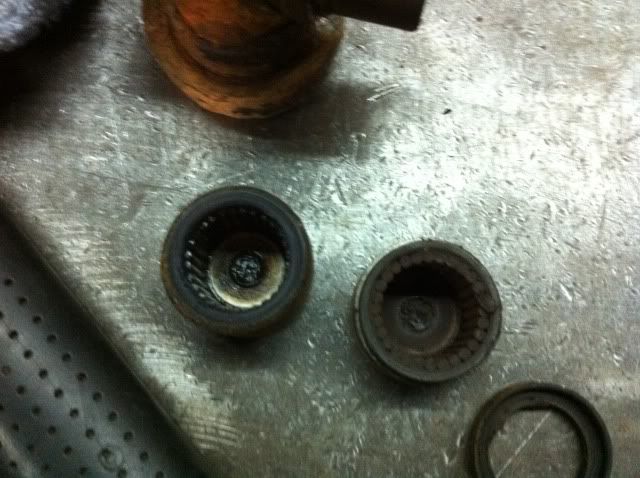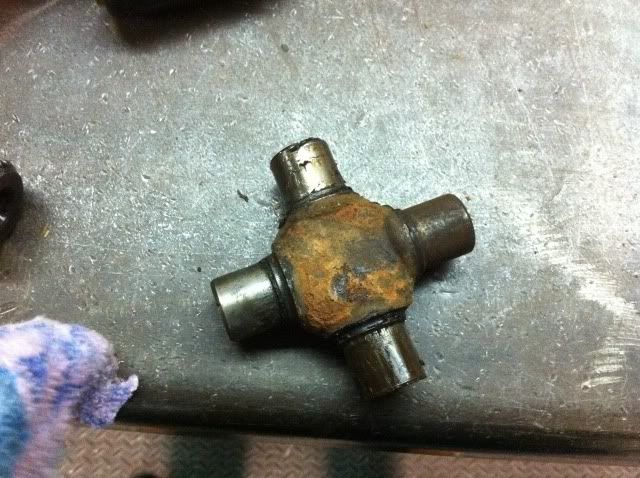 Oh and apparently since I have ABS I have the larger u-joint like the '94 &'95 models. The first u-joint I bought was way too small. When I took it back I mentioned I have ABS and it was like lightning struck them when I said that. So I got my new larger u-joint and packed it with hi-temp wheel bearing grease.
Here's the u-joint installed. Can you tell it was worked on?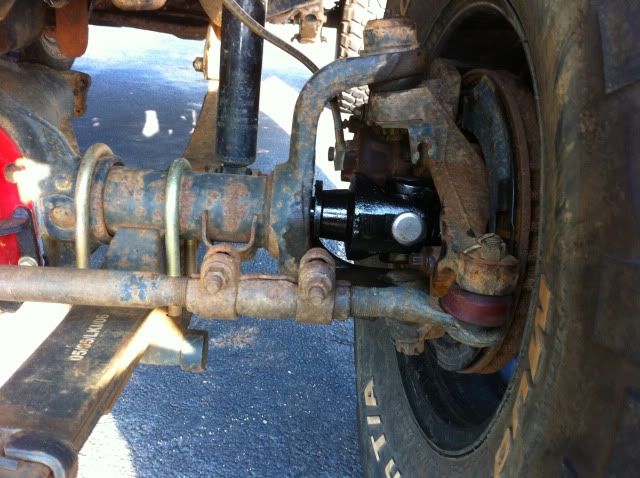 I think the next thing I'm going to do is grease the chassis and replace the TRE boots.
Oh and if I look up a couple post my buddy blew his CJ-7 hub on our last wheeling trip. Well we're going again this coming weekend and my buddy got off his duff and swapped out some 6 bolt premium Warn hubs. They shouldn't be the weak link this time.