Well I don't have any updates on my build. This is more of a trail report putting my work to the test. This past weekend me and 4 other buddies drove our jeeps from Atlanta to Laurens County, South Carolina where we camped and rode at Gulches ORV park. It was a 3 hour ride and though riding your junk to the trail is risky I generally think of it as part of the challenge.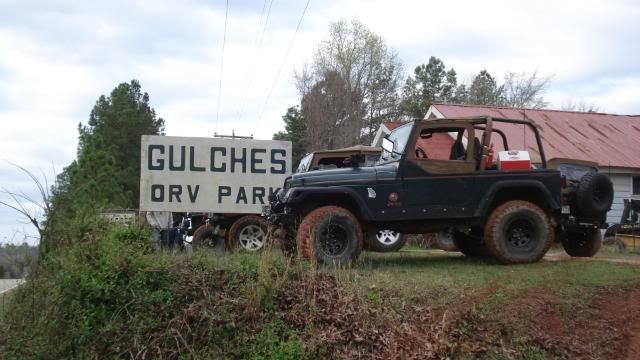 Skip, the owner, was a very awesome guy. He helped us out a good bit and took us on a tour the evening we arrived. He let us borrow some gas (sorry we didn't fill it back up Skip), directed us to a fab shop for repairs and he had a great park. We ended up reserving a riverside campsite. Here's some pics of me and my crew.
Here's my buddies YJ. He finally got it on the trail for the 3rd time. This was his first venture with the new 33" Mickey Thompson MTZ's.
My buddy's CJ-7. We've been building this thing for 2 years. He just got the 35" KM2's and he had a tough weekend.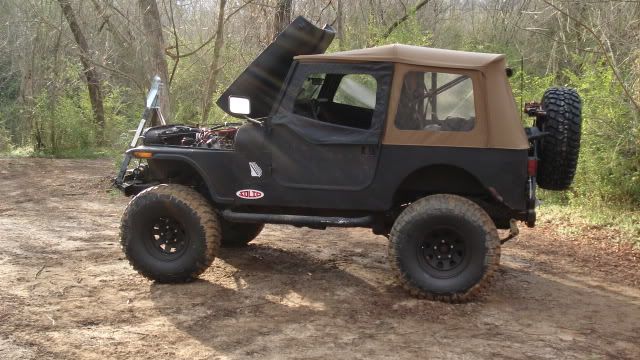 Other buddies YJ. He has a lot of money in this thing. Notice the Warn Power Plant winch. He only has 31's for now. He's new to the 4 wheeling world and I think his first lesson needs to be how to buckle his seat belt.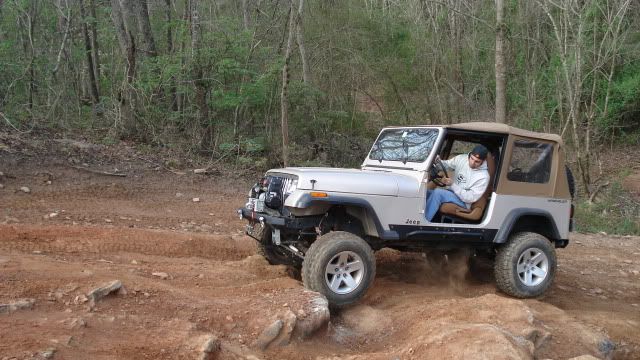 Here's the campsite. It was nice and we already had some firewood stacked up when we got there.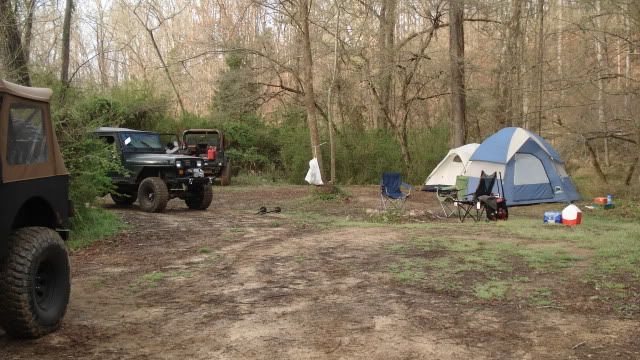 Here I am. Bi-winning.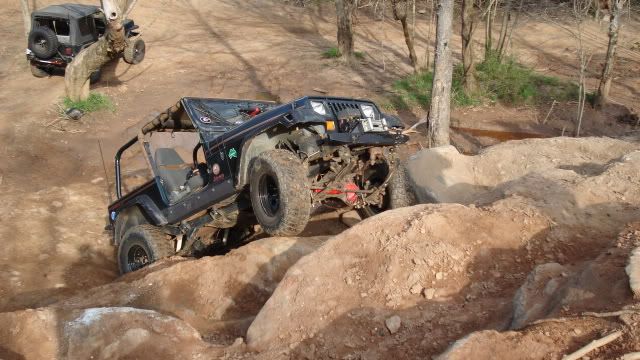 Here my other buddy he's got a 4Runner.
More to come.