Got back from my trip to Morris Mountain. Had a great time and got a lot of riding in. I do need to replace a few things though. Overall the carnage was minimal among the three of us: Axle shaft u-joint, bent drag links & tie rods, bent exhaust, busted valve stem, and my CJ buddy ran out of gas. Unfortunately it rained during the night so everything was just mushy and wet. I'll post up pics of the actual trip when my buddy gets them off his camera.
Here's some pics of my steering. I'm set on getting the Jcr Offroad 1 ton kit when funds allow.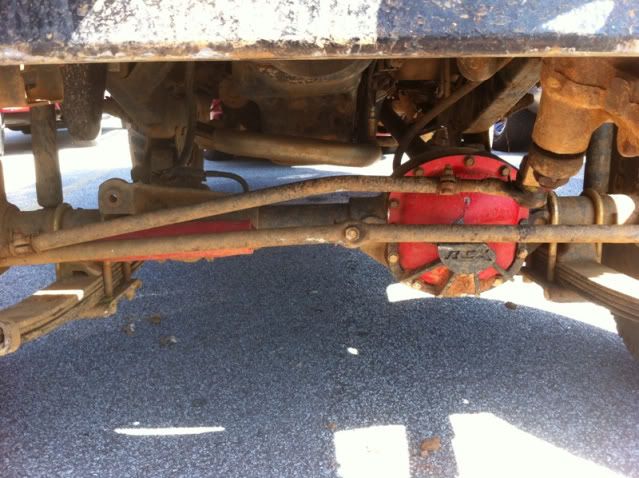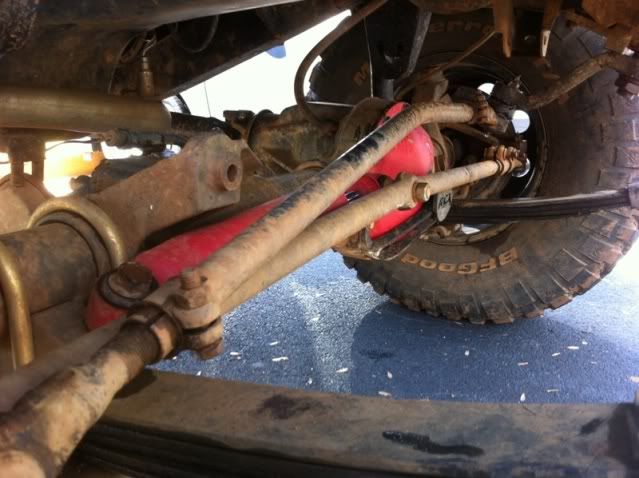 My buddies were surprised it didn't bend even worse. They said they were impressed with the elasticity of the tie rod. At one point they said it was literally a "U" shape.
The first trail I hit I ended up bending my tail pipe back 90+ degrees from the horizontal and kinking it. Luckily with the help of a 36V battery powered angle grinder I solved the problem. It sucks because I had this exhaust redone and rehung at a shop back in February.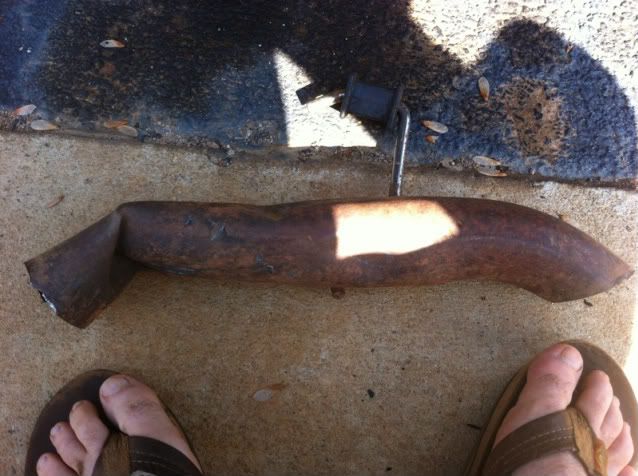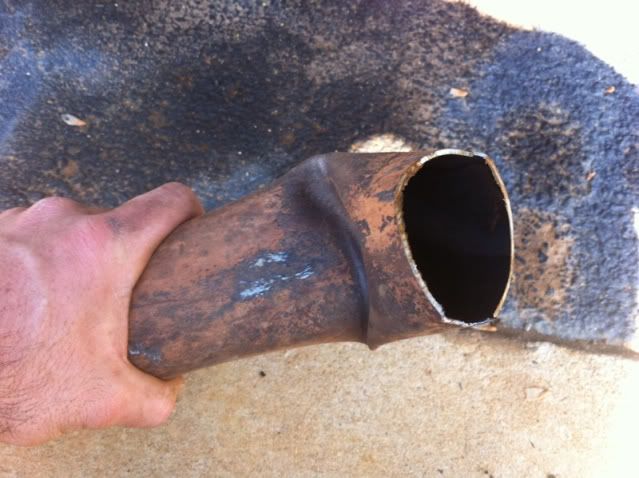 I also always end up getting decayed wood lodged in my wheels. I picked as much out as I could with a pair of needle nose.