Ha'il trip is officially over.
Jeep survived the 3000+km drive
Need to replace the fan clutch (it's locked - on position) that would have been ugly if it was on the off position lol it would probably be hot all the time.
Clutch retainer clip broke off. it hold the clutch pedal to the rod. I zipped tied it for the time being until I get back here. I'll probably leave it like that. it seems to hold better than stock.
Rear track bar reloc bracket came loose. fixed that before I left.
Other than that it was a great drive. really love the OME lift. works great and handels load excellent.
H3 Alpha snapped the AC belt and was forced to drive the 600+km without AC.
nuff talk.. here's the
first
part of the trip. enjoy
Drove 30km cross the dunes to get to Jubbah (a city near Ha'il) to check it out
took a quick tour then decided to head back to Ha'il and here's Chinook flexing in Moab of Saudi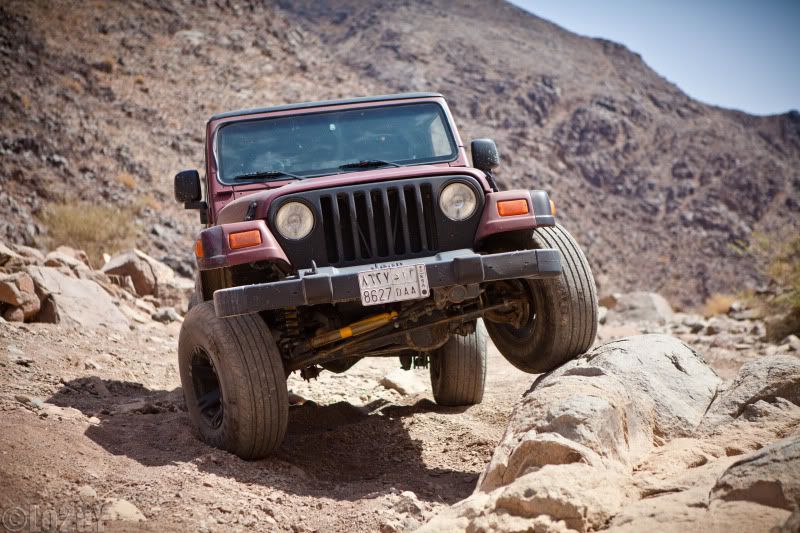 Palmtrees as a reminder that this is not moab but better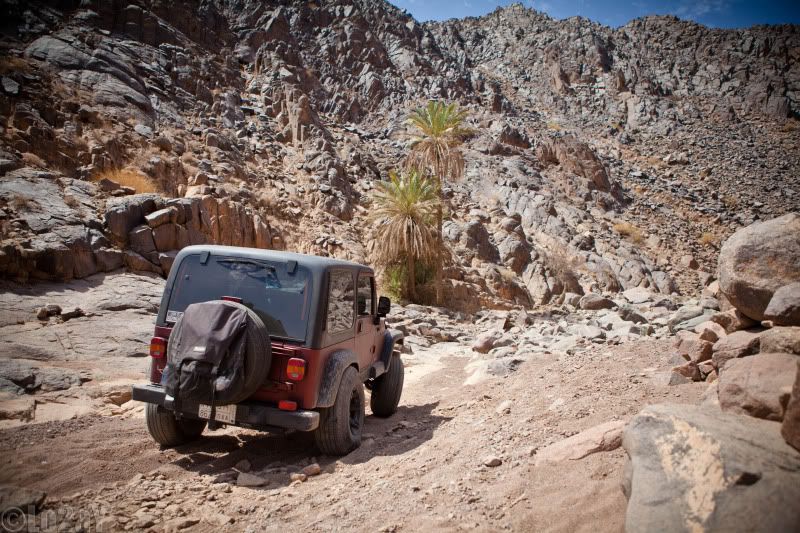 Here's a close to the front end.. you can see where the sand blasted the front end on one of my trips to Dammam. Notice the SS
Since my Jeep has sand tires on it. we decided to let the H3 play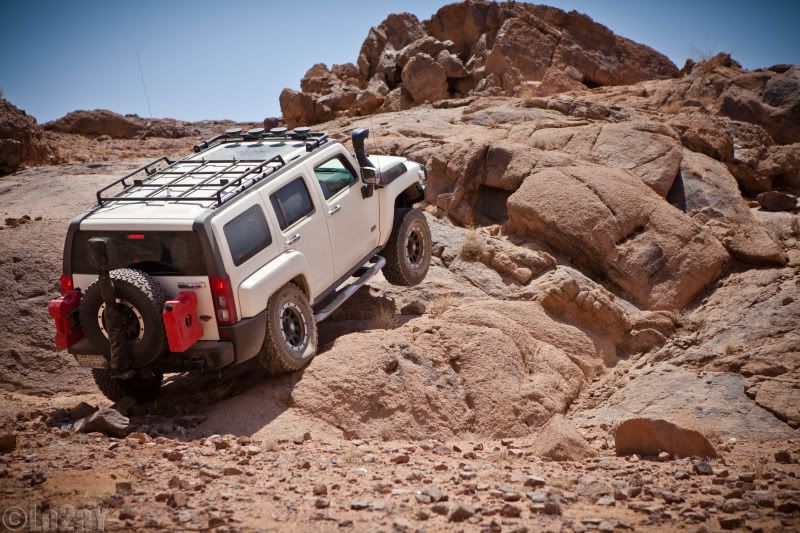 Got air?
Here's my friend shocked about what he did and how he could make it up the hill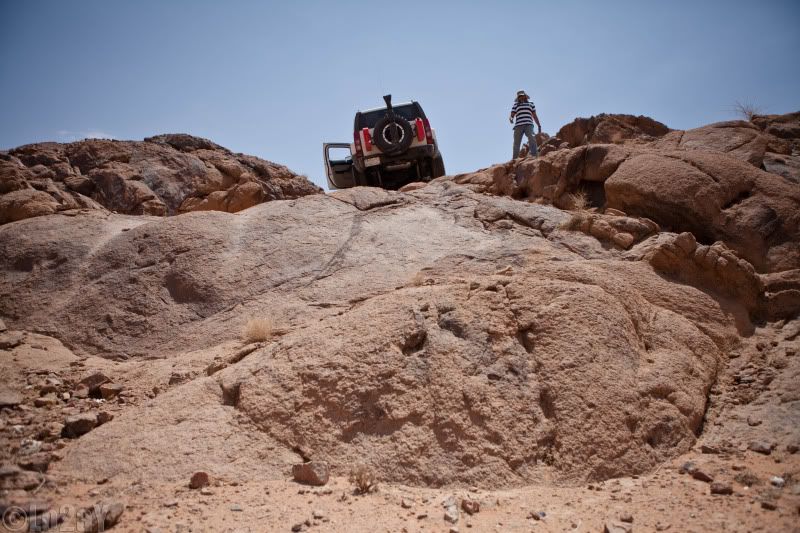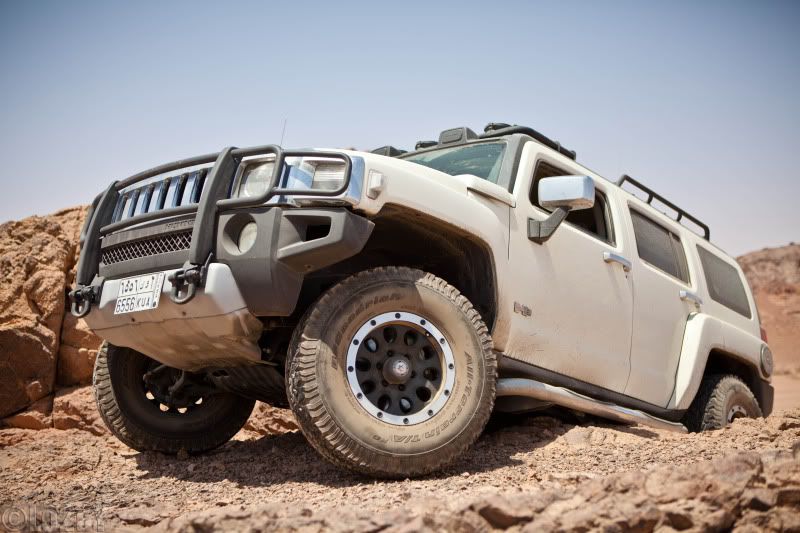 Camel patrol
Red Rock + Red Rock
Something common in this pic.. Jeff dont answer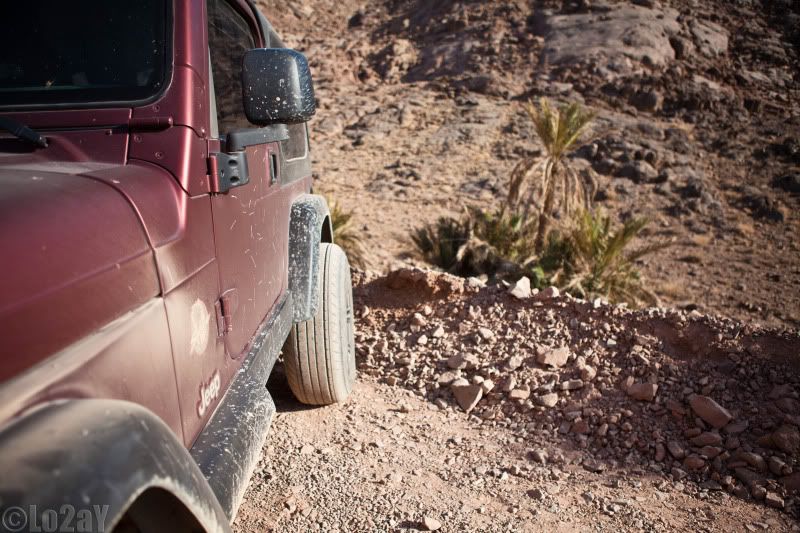 Saudi has a lot more than sand. here's proof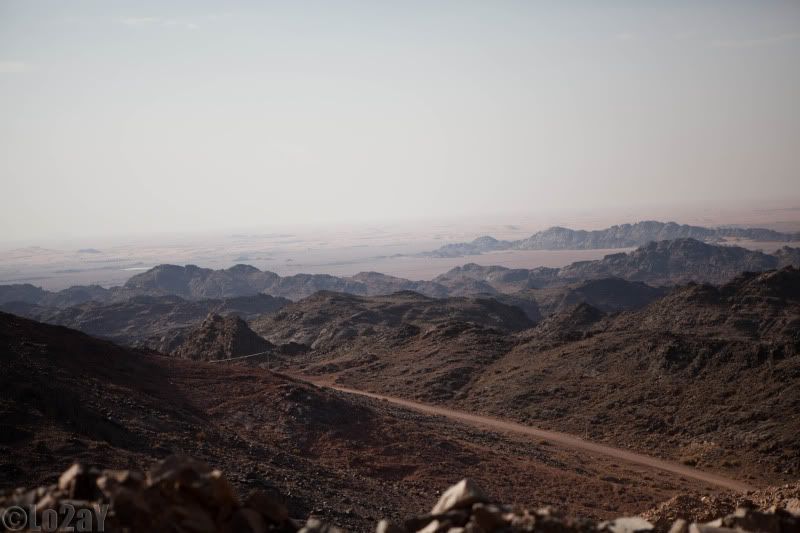 Chinook absorbing the view at 1400 meters <-- man i'm not used to saying that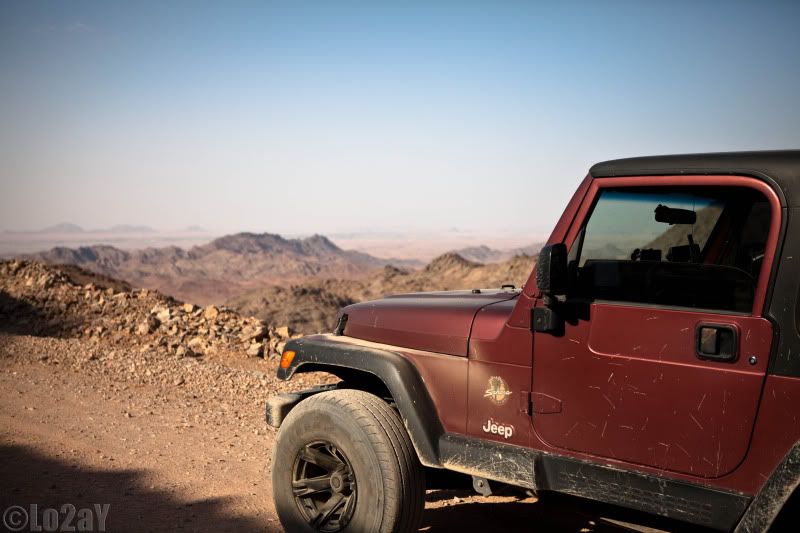 Life is a game.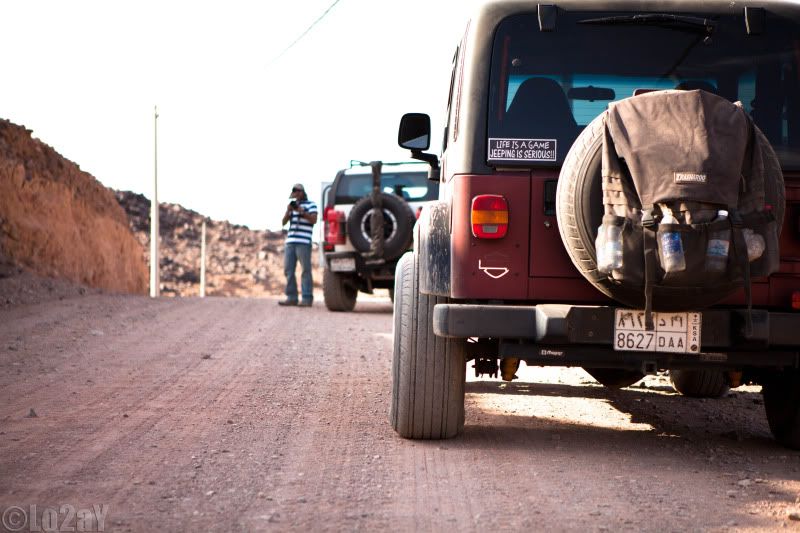 Potential trail here. I marked it and will come back for it with my JK. a good 8 out of 10 type trail
Moab Arabia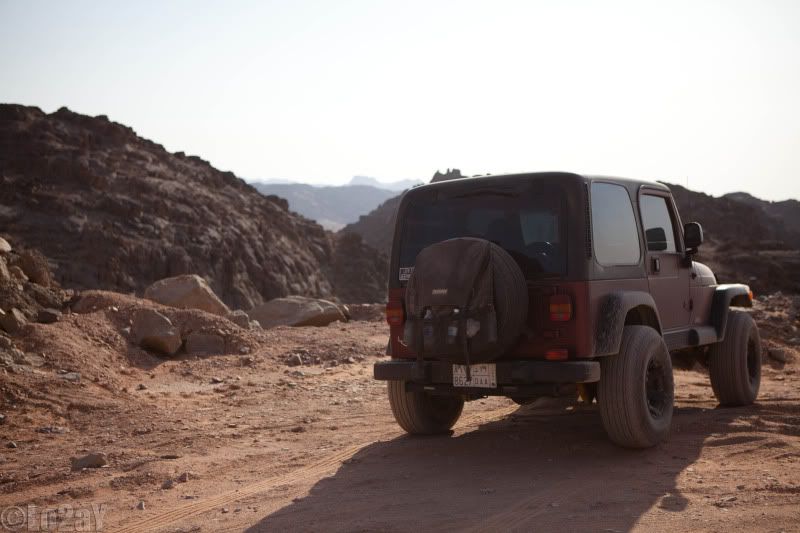 Alpha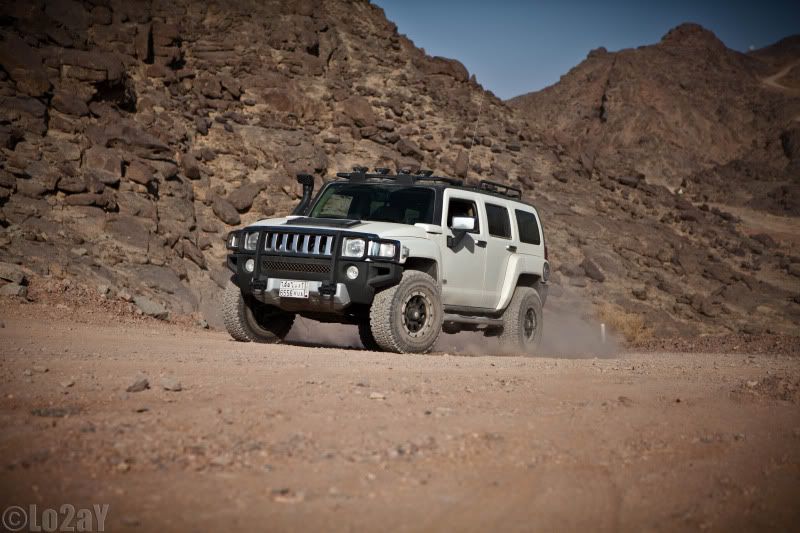 SBS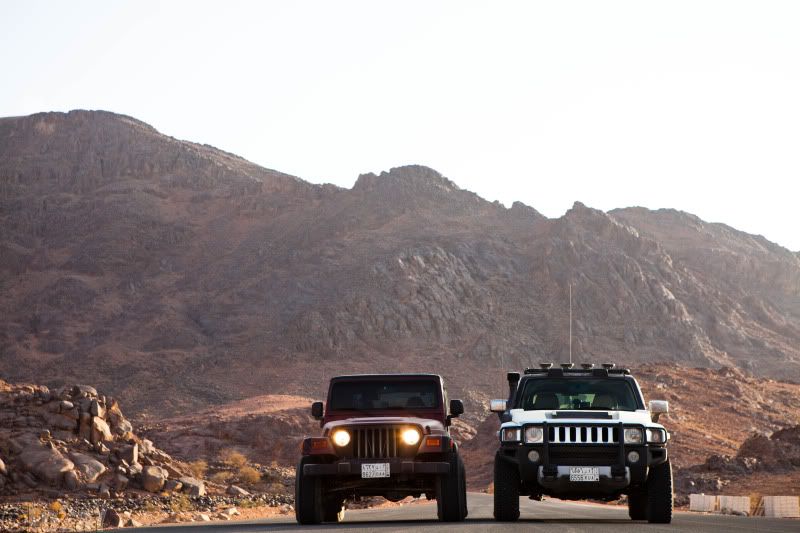 TBC..