Welcome to yet another build thread!
This Jeep is the first I have owned. Bought new in August of 2001. it was the Jeep I wanted since I was a little boy. I love this thing more than anything with gears in it. I'm being really carful with what i'm doing as I plan on using it in a lot of places and also be able to go back words to stock which will probably happen later. My little brother used the TJ for sometime and really abused the Jeep. so a lot of parts need to be replaced.
Here's what she looked like 2 years in to her life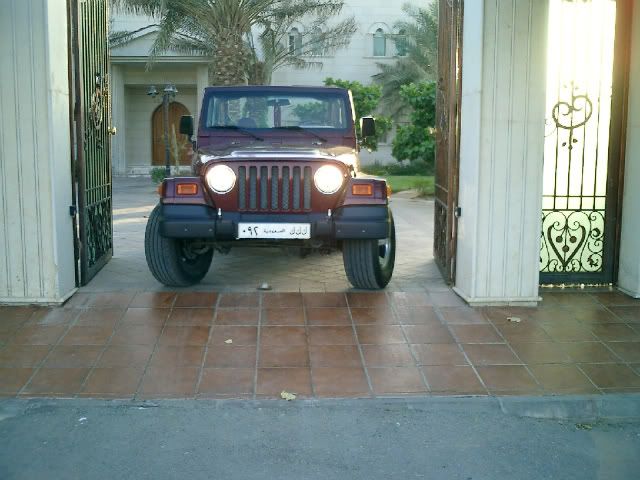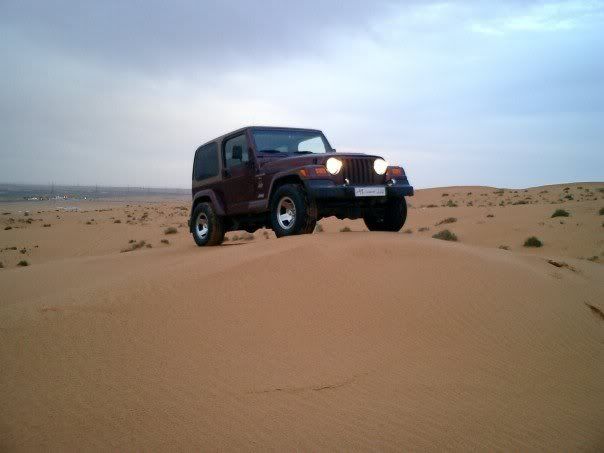 aftermath after playing with a Nissan Patrol in the mud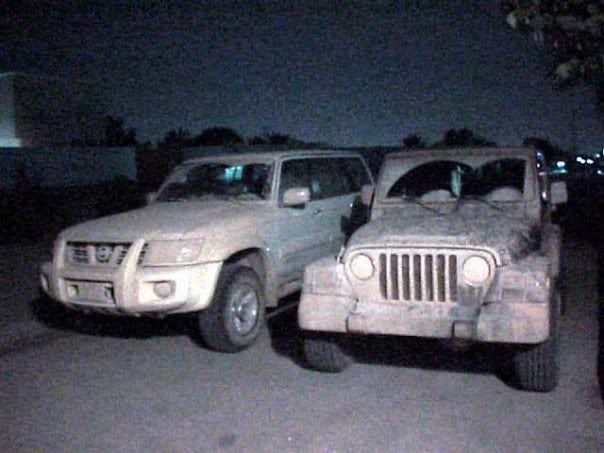 Here's what Chinook looked like when I saw her this Feb. ( I haven't seen her in over a year before this picture).
The night I got there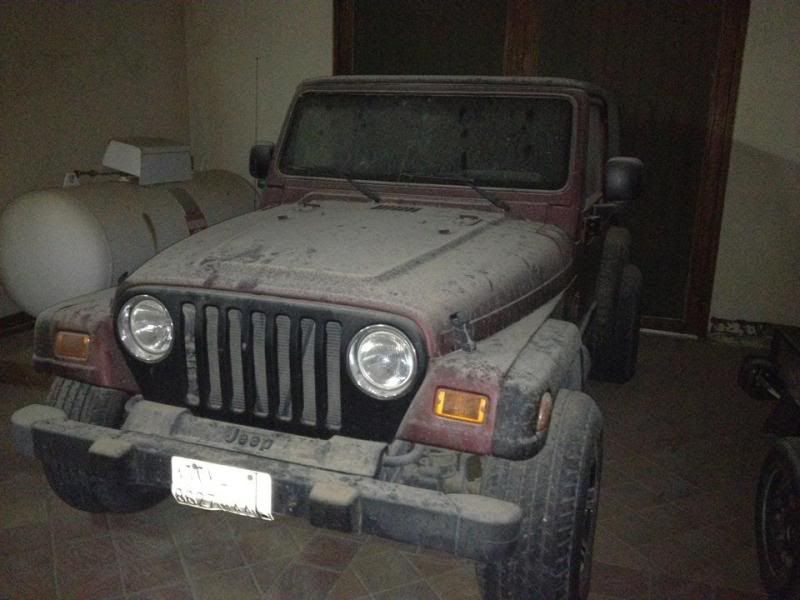 I did not like how it drove. it had a really bad death wobble, so I pulled the rear axle apart and found that my spider gears where toast!! also rear bearings needed to be replaced. all the bushings for the arms and all the steering parts. and finally front ball joints were so bad I don't have to put any pressure on it and it would just fall.
Not too bad for a 10 year old TJ with 250K+ miles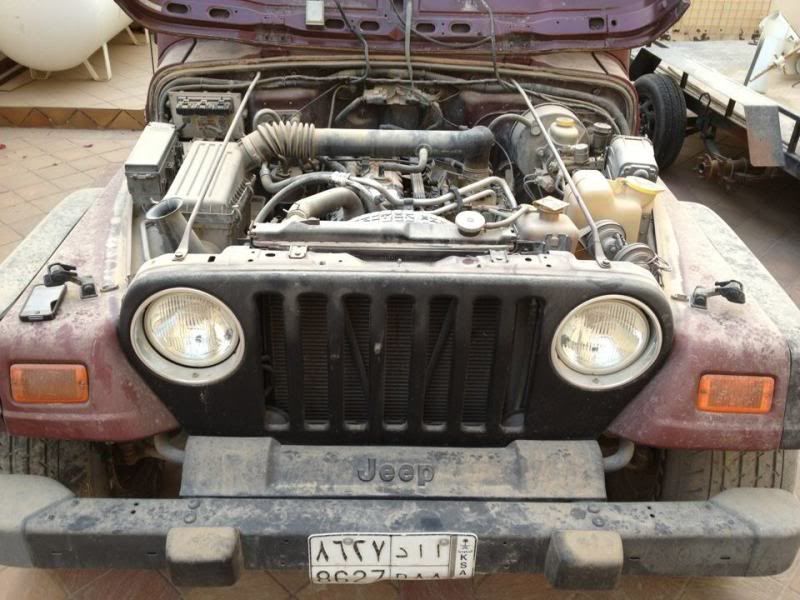 Here's a shot of the interior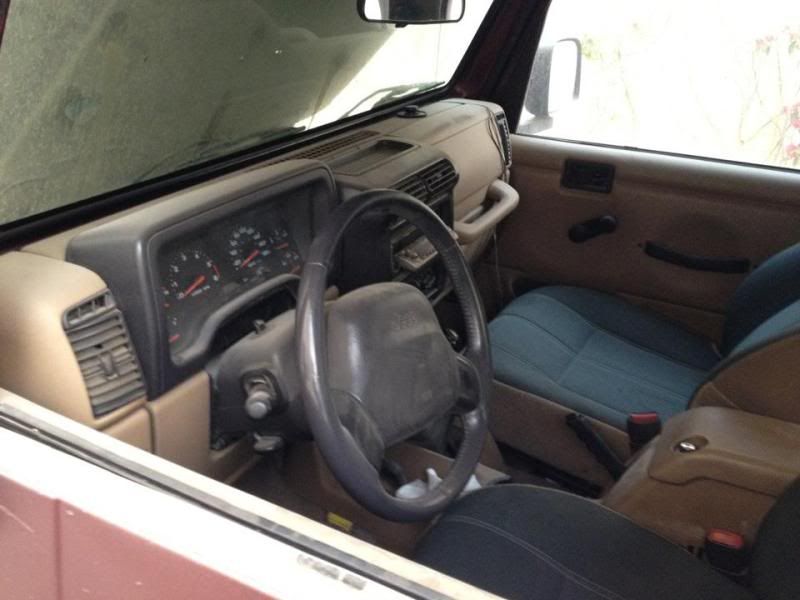 Rust free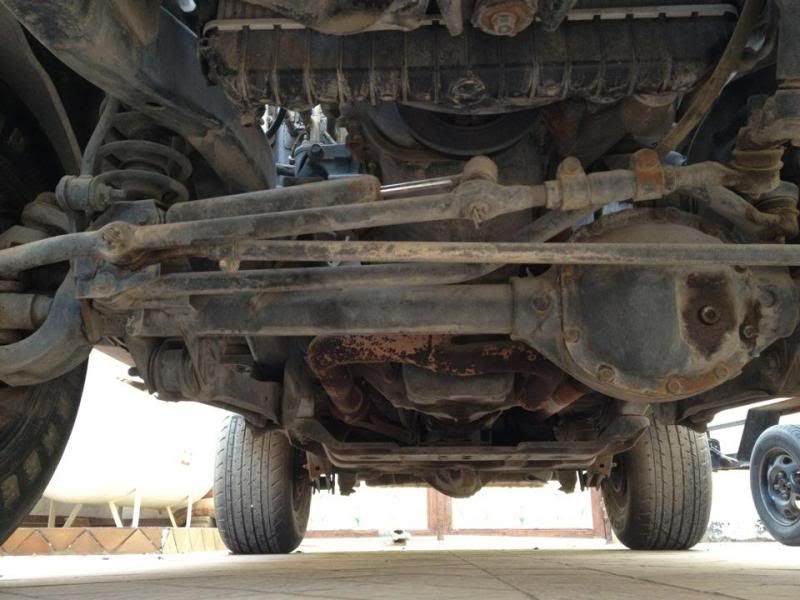 Here's a shot of what was a (year old) set of tires. the Jeep was parked for over a year. and well,, summer decided that the tires should not be used again
at 130F+ I don't blame any tire going bad!
I got a new set of sand tires for it. those Shaheen tires are good sand tires. their very light.
parts acquired for drivetrain rebuild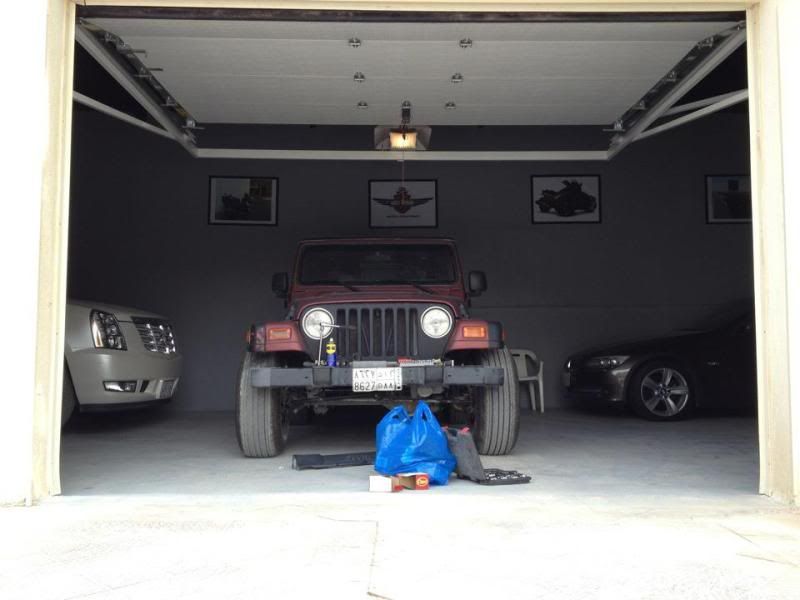 teardown begins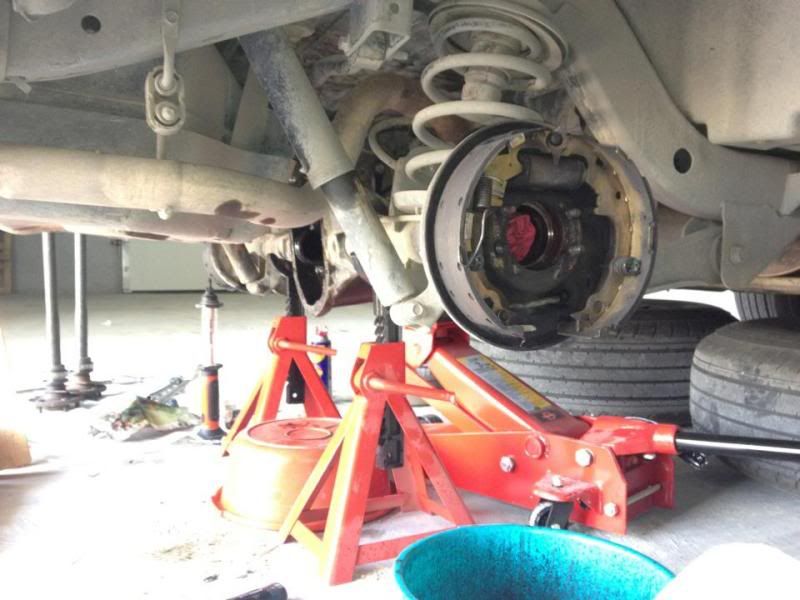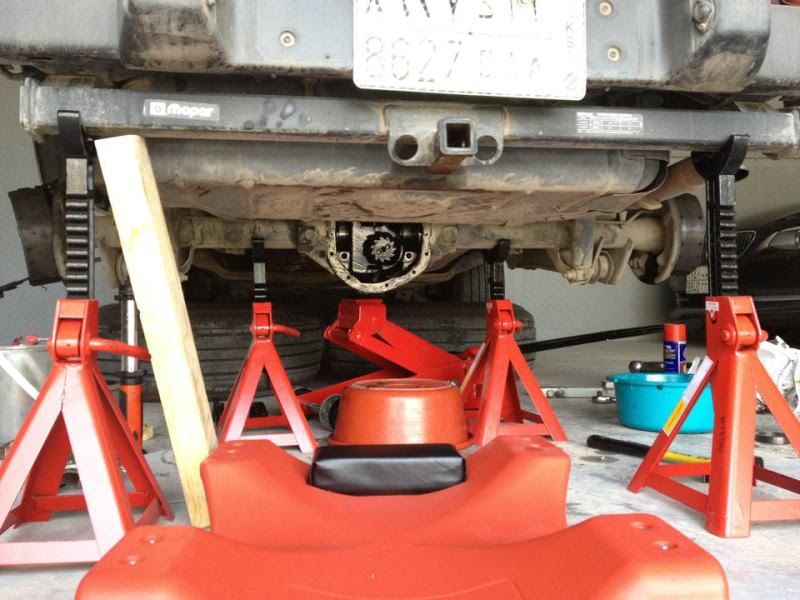 basically replaced spider gears and bearings in the rear.. the ring and pinion also need to be replaced but I want to put 4:10s in it. so I decided to live with that until my parts show up. a stupid mistake I had to learn the hard way was that I miss installed the rear axles. I thought they were the same size for both sides. as I was tightening the retaining plate. I noticed that one side was a lot harder to bolt up vs the other side.. checked the other side, and I noticed it had some play in the shaft (in-out) pulled both sides out.
Hard to see here but I actually stressed the steal and couldn't find a replacement part for it anywhere. (Jeeps are not popular vehicles in the Gulf region). so I had to flatten it back and just wait until I get a new one from my lovely US of A.
Moving to the front.
I had no issues with installing stuff except for ball joints. I had to work with what I had since I couldn't access any tool stores at 11pm and had work the next day. this was my solution to popping balljoints out.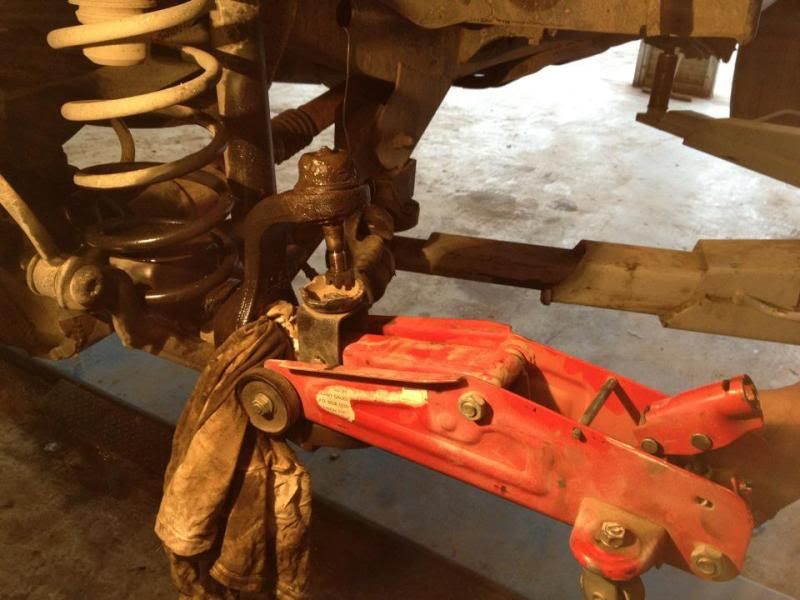 no pictures to the new ones in.. but I basically had to make sure the were level and used a flat wood on top and then hammered them down or up. checked my "Cs" and play. and found no issues! I do need to get proper tools for this.
went out with some friends and played in the desert!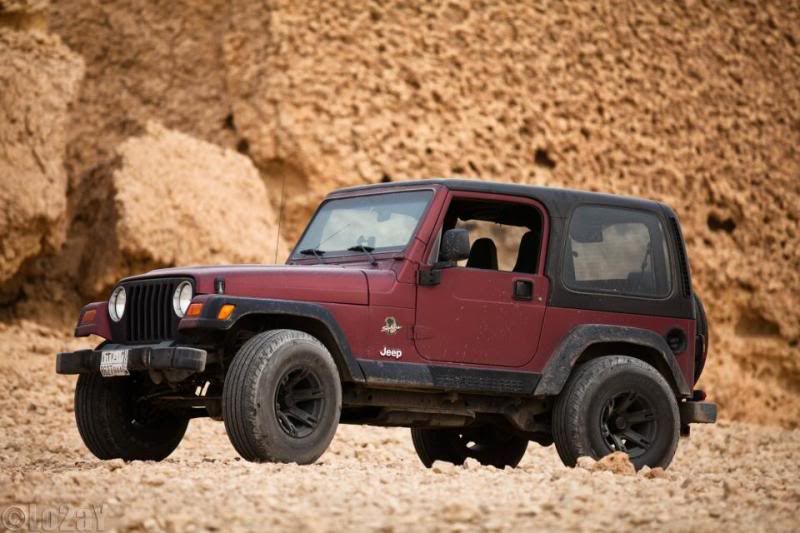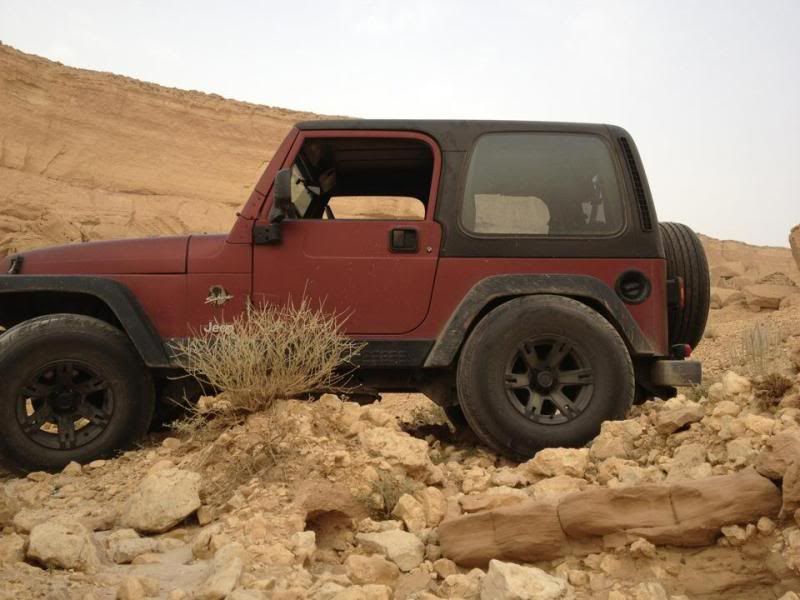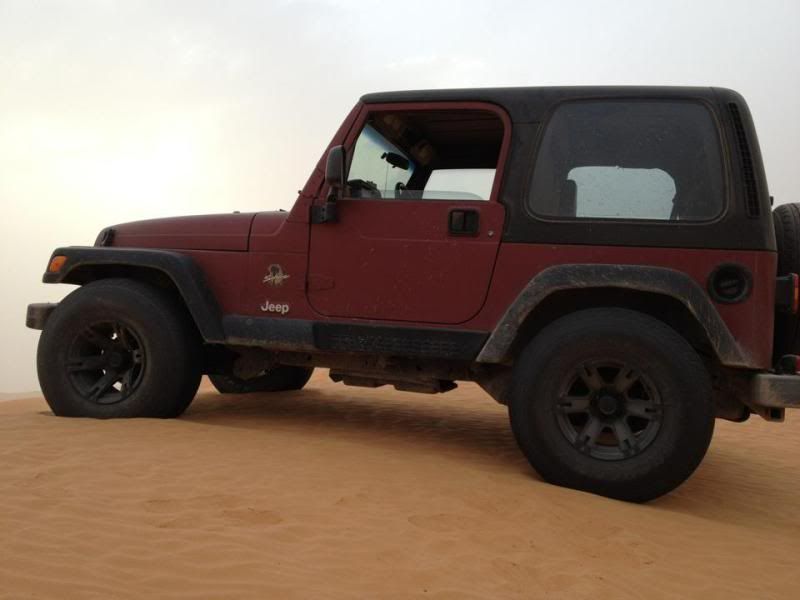 Next to a friend's Scout. there's only two in the country and both were with us lol.. we did roll the Scout in this run so this picture was after the rollover.. no real damage was done.. it rolled on soft sand.. so the sand basically formed to the truck lol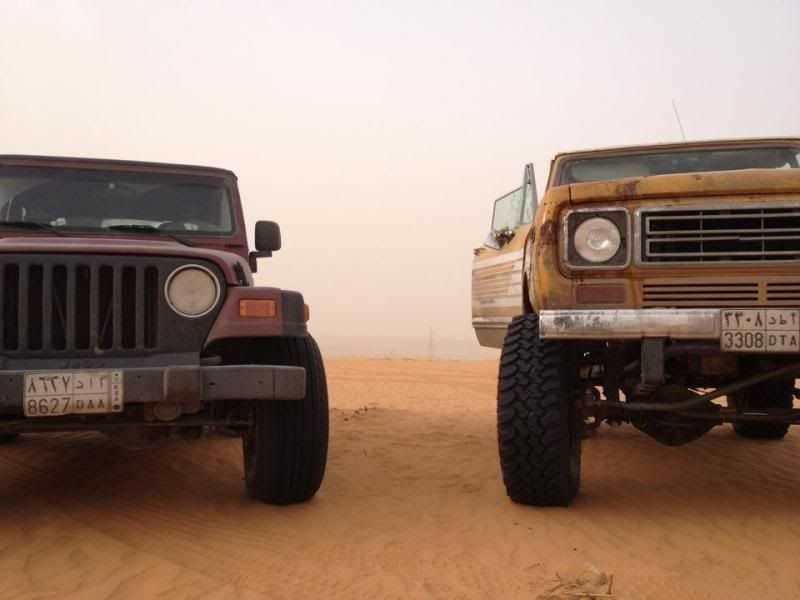 Saw this guy and had to take a picture with it the next day
After that I drove off to Dubai which was 1000+KM
Leaving my house (replaced the trailer to a single setup)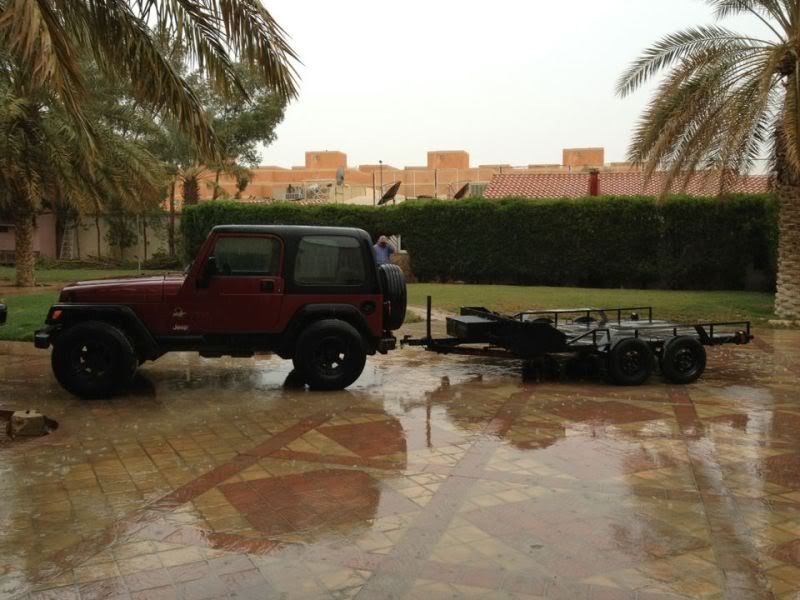 Half way there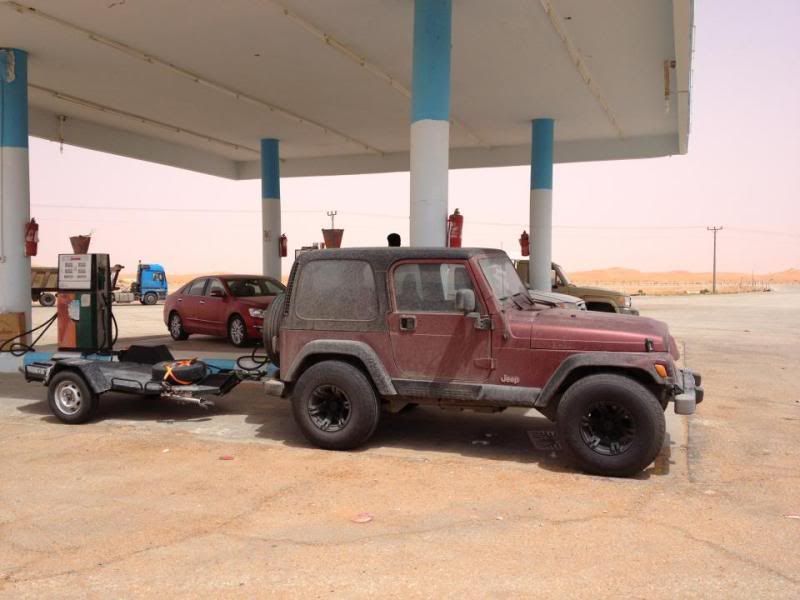 Unfortunately, I didn't take any pics of the Jeep while I was there. I was to busy catching up with friends for a few days. here we are on our way back, dad decided to load the bike. he got tired from all the wind and sand flying at him.
To be Continued...