Quote:
Originally Posted by JeepaholicNinja
Nice build! Do we get pics of the built-up XJ? It looks so clean, cleaner than ANY XJ I've ever seen (stupid road salt). Also, on the first page, what's that red car? An old Mustang?
Thanks dude! Well, in order the XJ was kind of misleading. I say we built it up but in fact what I meant is, we bought it, cleaned it up and made sure it was roadworthy. The way you see it is pretty much the way it was when we got it. Bought it off a guy up west of Atlanta who was asking 1200 bucks and it would not run. He thought it was a fuel pump, so that helped the negotiation. So we gave him 900 and I drove it home after swapping the relay in his driveway.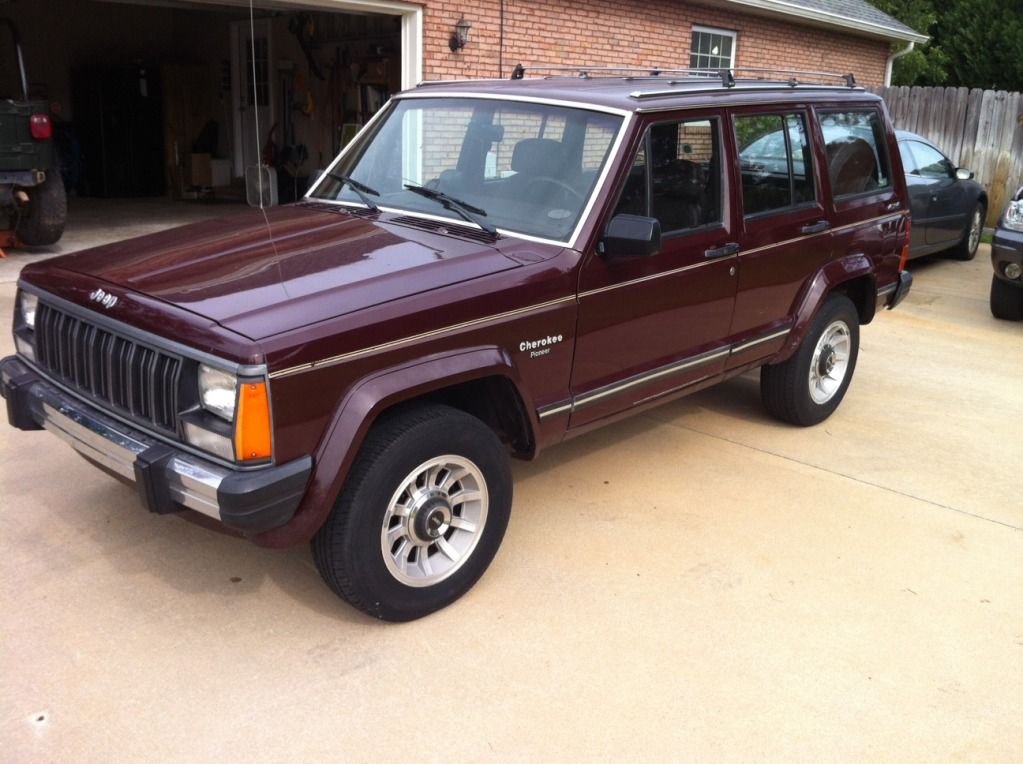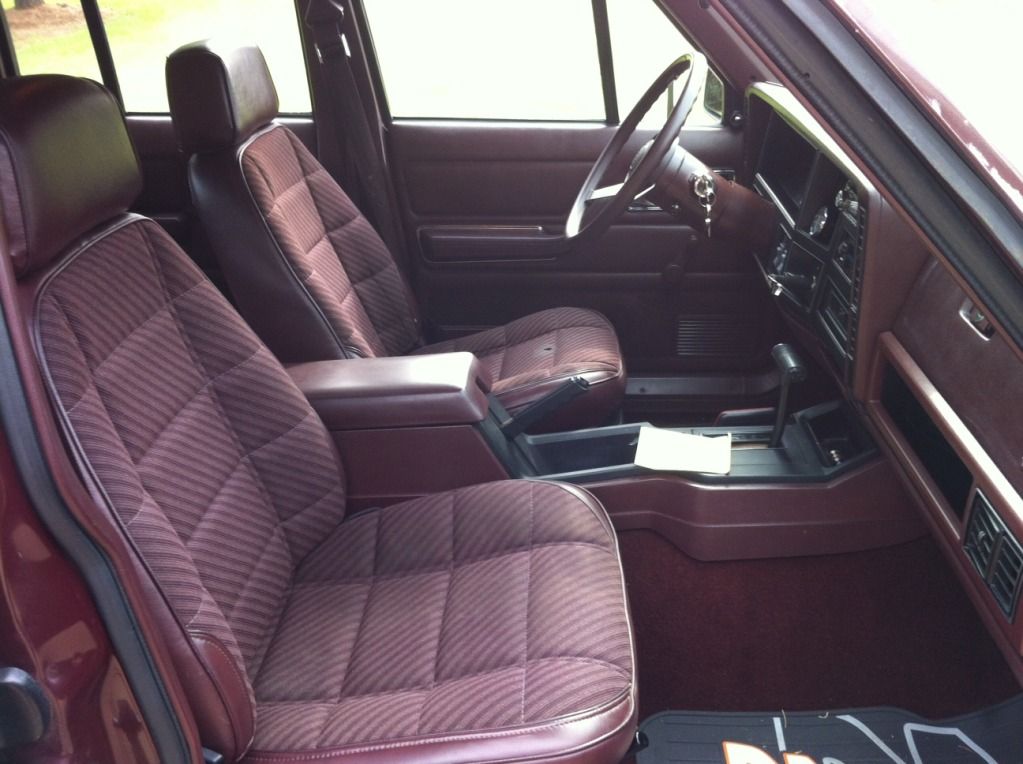 My daughter, who lives in North Carolina, kept the car for about a year and then gave it back to us. I towed it home and during the tow the transfer case ended up basically exploding. I sold it about three months ago to a guy who lives about 40 miles away. But made just about all my money back off of it.
The car on the first page was a 1977 Datsun 280Z. It was another "Winter Therapy" project as my wife call them. It was another CL project car. Bought in 2008 locally and sold in 2010 to a guy from Alabama. I hated to see that one go... It was a beautiful car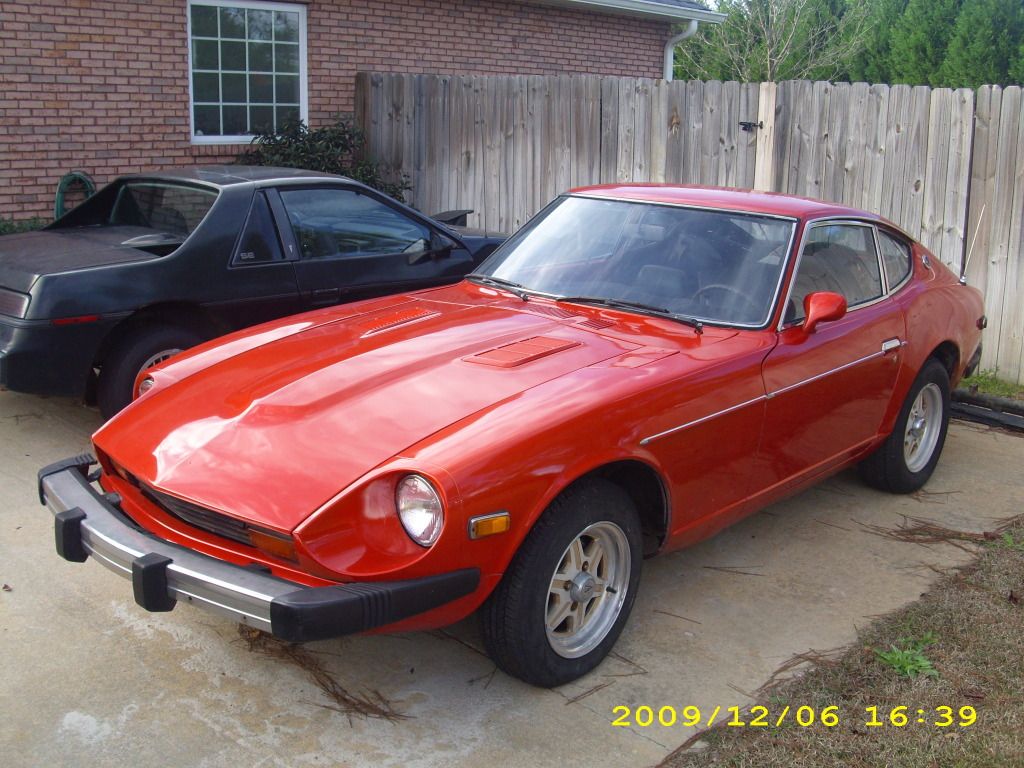 Yes, that's really a Fiero in the background. It was our other daughter's car.
Here's a 70 Beetle restoration I did for my Dad.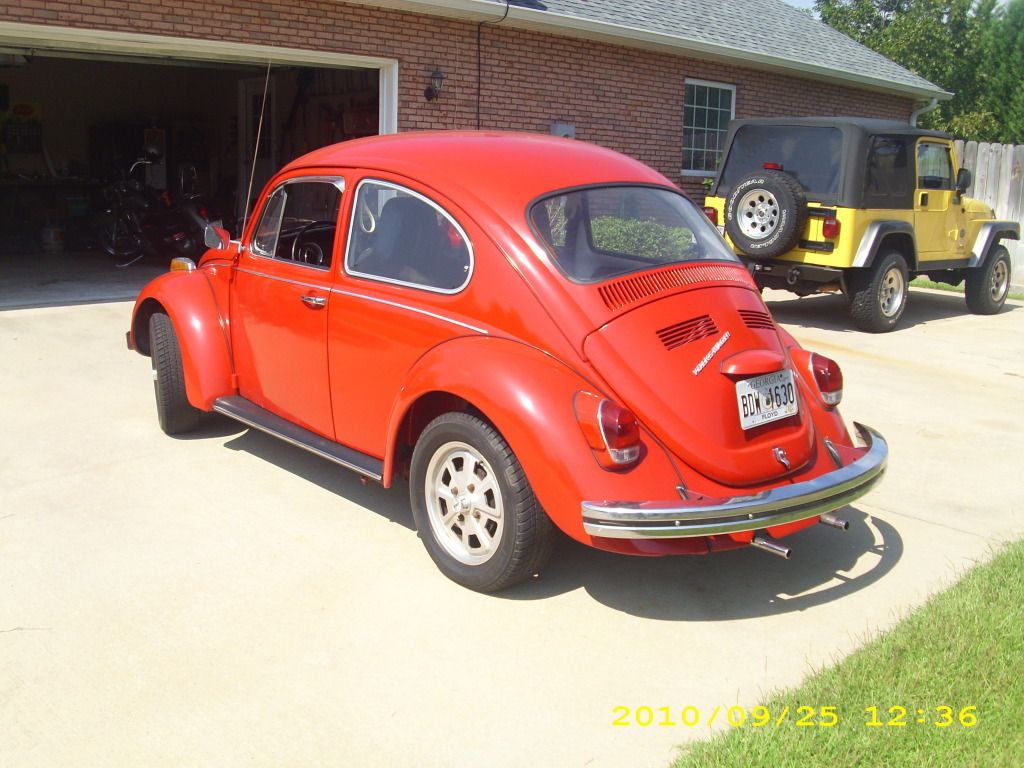 The Beetle I took from him, as it was in sad shape. He'd owned it about 15 years and had rear ended someone. The front end was pushed in about 3 inches and it was tweaked behind the front fenders. Proper application of force with a Jack in the front and a hammer behind and it pulled right out. I ripped every bit of wiring out of it and replaced it with a new harness, reupholstered the seats, new headliner, and overhauled the motor had it repainted after removing about 10 pounds of Bondo. I primed it, but the actual paint is the only thing I did not do. Whole project took about a year. He's had several strokes since that delivery and I honestly don't believe he'll ever drive it again. So it sits in his driveway.
My son's Jeep was the Green one. From this:
To this:
It has a build thread too called Labor of Love (in my signature block). That pretty much sums up my last 5 years. Looking back on it here, I was a pretty busy guy; lets not even talk about averaging 650 hours of overtime at work per year.
No, the Littlebee is my only project.... For now