After installing three of the four KC Hilites Cyclones, I had a friend say she had an extra Rigid Industries Flood light and the price was right. So, now I have a flood light and one cyclone to install.
In the previous post I said I am using the coil power for the relay for a non existent hard top rear windo defogger to control both my rock light relay and windshield relays. I wanted them on separate switches and figure the fuse is strong enough to control both relays. The windshield lights are controlled by the actual defogger relay and the power of course is fused. I needed a fuse on the power leg of the rock lights and installed one last night. Both lights get their power from the two studs on the power distribution center which is fed directly by the battery. So, where to install the remaining lights?
The flood light was a no brainer. Where I had installed the three cyclones up front, I still needed one in the back.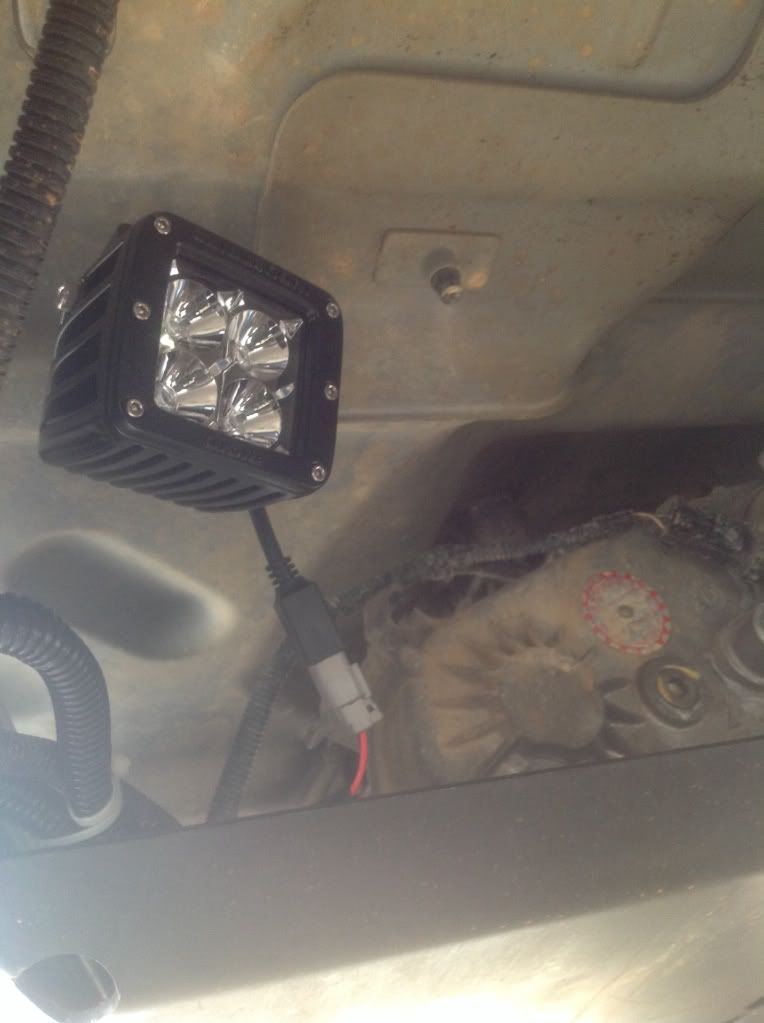 It's mounted in between the two rear drivers seat mount bolts and shines it's beam underneath the rear differential. I cleaned up all the wiring under the hood and down the frame with 1/2" convoluted tubing and the main harness convoluted tubing across the firewall.
All the rock lights are wired to a terminal board under the hood
The installation of the remaining Cyclone came to me as I was working under the hood with a drop light and flash light to see. My under hood light has been burned out for awhile. So this morning I removed the light assembly, soldered two pigtails to the contacts for the bulb and installed the light using two rubber grommets to isolate it from ground.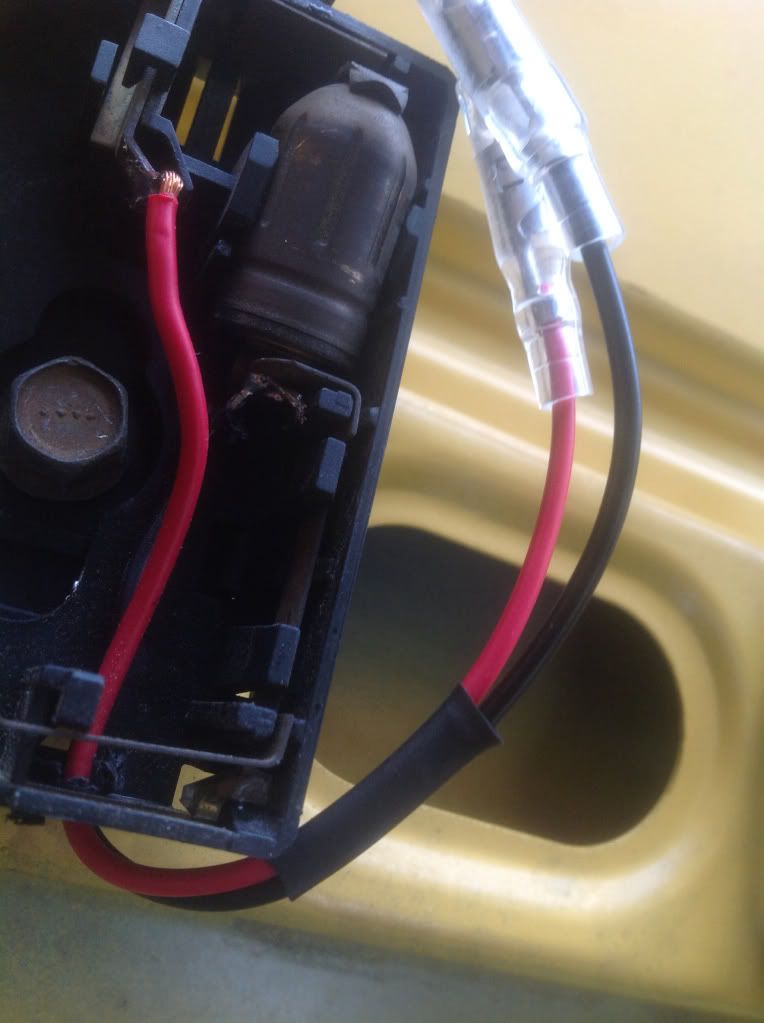 Drilled a small hole at the bottom of the old light assembly to feed the wiring through
And yes, the light does go out when I shut the hood