Quote:
Originally Posted by
mikaus
love your jeep and build. given me some inspiration and some good ideas. Thanks.

Does your wheeling buddy have a build thread anywhere? really like his jeep too.
Nope he doesn't, his is a 2003 Rubicon, that got un rubiconned.
At one time it sported a RE short arm lift, then a Fulltraction long arm lift.
It stayed like that for awhile, then 35" krawlers went on, after that the rear locker exploded, so an ARB went in, then it got a a 6" home made rear stretch and a home made aluminum stretch tank. After that we had a date with the Hammers after which it got a front stretch like mine and Dana 60 high pinion axles that he retubed him self, The front got 3 linked and the rear 4 linked and a set of 14: king coil overs.
This is what it looked like when it first rolled out of his Garage last summer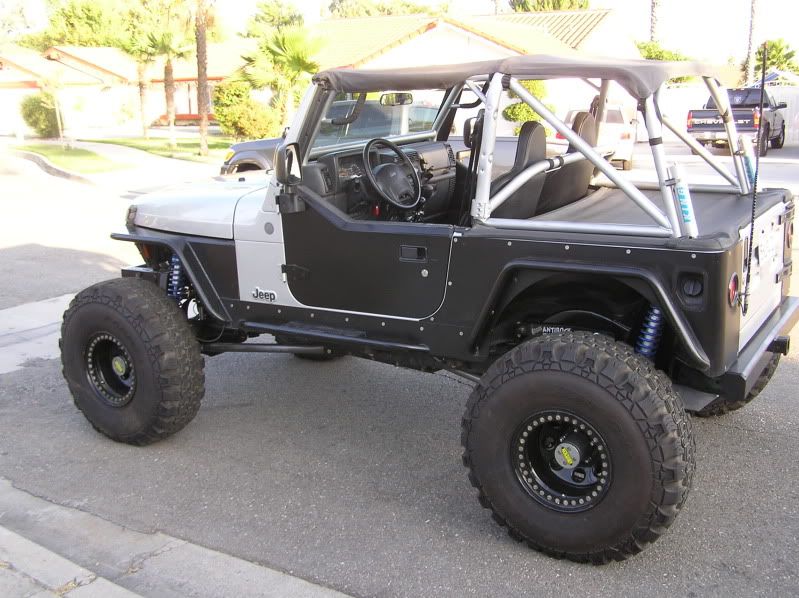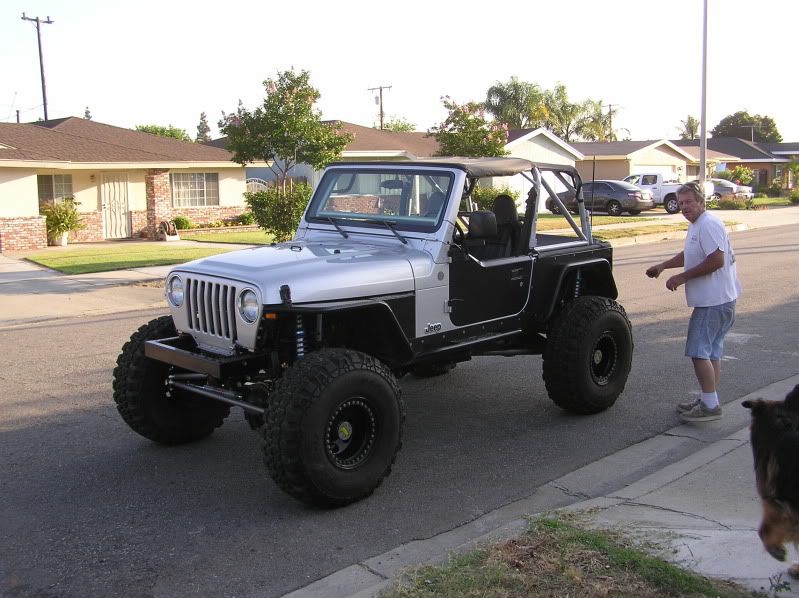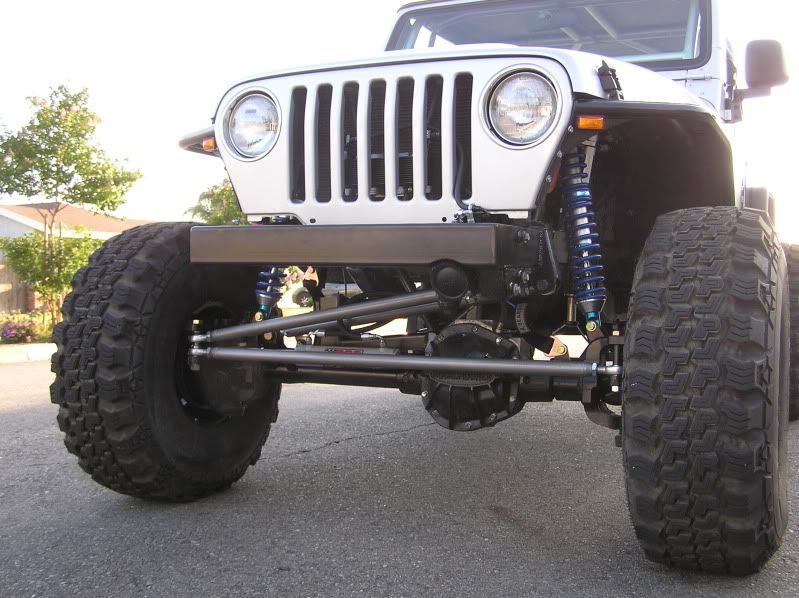 It got wheeled like that on 37" Krawlers, then for the Hammers a set of 42" Pit Bull Rockers went on it, Also the ARB locker went from the front to the rear, he absolutely hated the Detroit that was in the rear axle and put that in the front. After some more wheeling it got an Atlas 2 speed with 4,3 to 1 gearing and that us where it is now. Also runs a York for onboard air.
This a good shot to show the difference between 42" tires and 35" Krawlers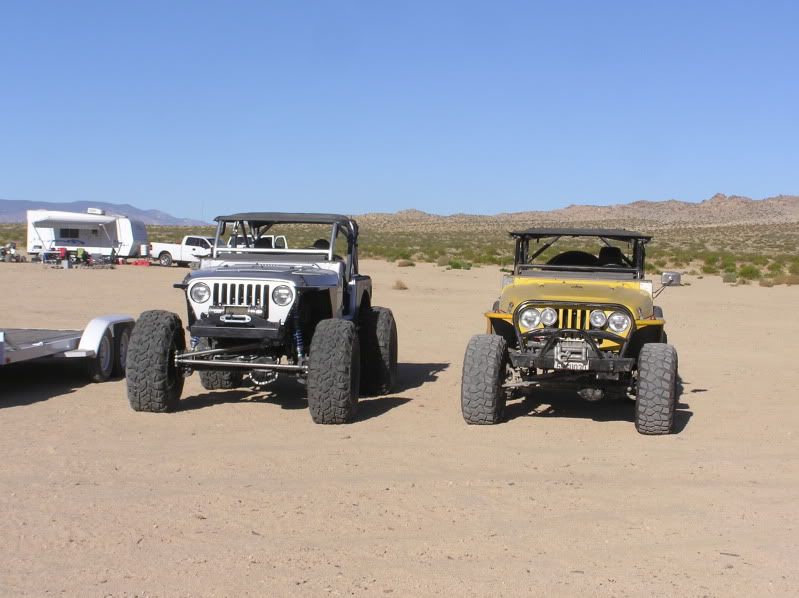 Here it is having fun, it has a 103" wheelbase, rides like a dream on the highway, and wheels extremely well
So here is his build thread in a nut shell, oh yeah ut has a PSC steering ram a CJ5 Saginaw steering box and pitman arm, that is also where the Dana 60 HP's came from hence the need for retubing them and it has a anti rock in the rear