A few pics from this weeks work.
Didn't like the edge of the fenders so I riveted a piece of aluminum channel to the edge to straighten it out and make it a bit stronger. Painted it OD of course.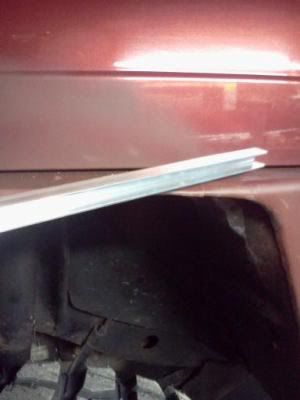 Realized I need the space in the tub to mount a couple ammo cans for storage so I moved the spare back to the tail gate. I'm all about doing things that people say you can't or shouldn't do with this build...so I mounted the 33" spare to the factory carrier. I modified the snubbers by using a couple of them as donors to extend the length. Stuck them together with the amazing super powered E6000 glue. The tire JUST fits right on the bumper so that support and the snubbers against the tire should be fine even on the trail. It seems very solid.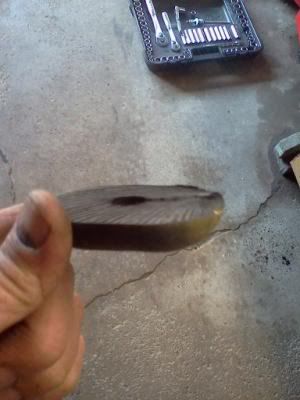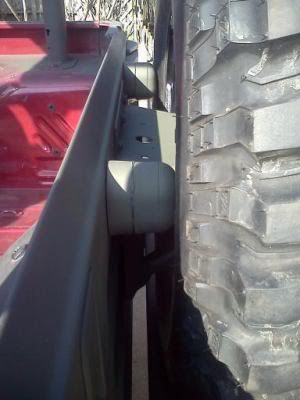 Then made my own stencils for the bumper/hood markings. Printed them out on my computer on some heavy stock, used one of those white out things to draw the stencil lines and cut them out with an X-Acto knife. Saved about $45 there if I would have ordered them from the on line place I found.