Lifted Wrangler X
---
Yesterday was an experience. I woke up early in the morning and headed to work for an ample supply of tools and the forklift. I got started around 8:00am. The goal for the day was a Rusty's 2" suspension lift paired with a BL and MML (also Rusty's).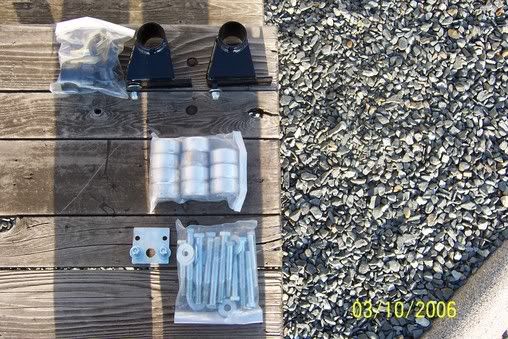 I decided the suspension would be the easiest so that went last. First on the agenda was the BL. It took an hour to get the spacers in.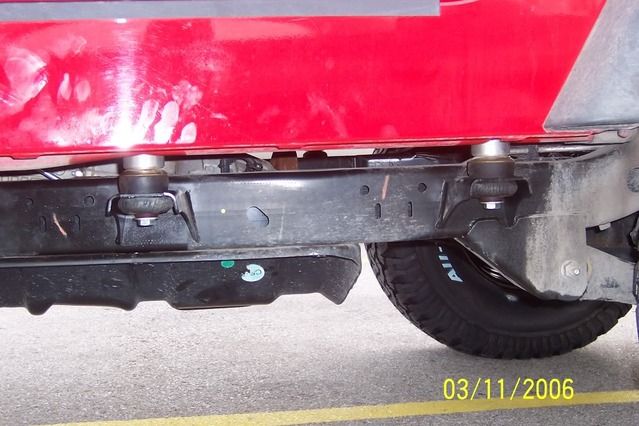 For the relocation bracket, I decided to go ahead and notch the top as described here
http://www.4x4xplor.com/bl.html
.
After the notch was in, I noticed the relocation bracket holes didn't align to the linkage bushing or the tub mount. I had to grind out the notch, and egg the four bolt holes so everything would fit. Once everything was ground down it went in without a problem.
Next came the MML. I had a feeling this would be the worst part and I was right. The mounts went in with little trouble but the T-case shifted forward so much that I could not shift. For 2nd, 4th, and R I could not move the shifter back far enough to catch the gear. I eventually added 6-7 washers under the T-case to get everything lined up.
Once the T-case fit right, I noticed the MML pulled the exhaust up to the upper control arm bracket and it would rattle LOUDLY. I eventually bought a dremmel and ground down the bracket. Now it will occasional hit for a moment, usually in 1st or R.
So then came the coil lift. Had a little forklift help.
I was right that the coil lift would be easy. Finally at 3:00pm everything was done.
Here are a few before and after shots.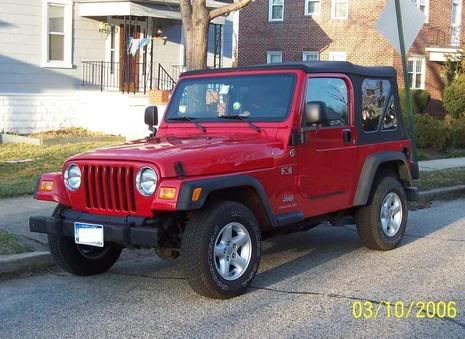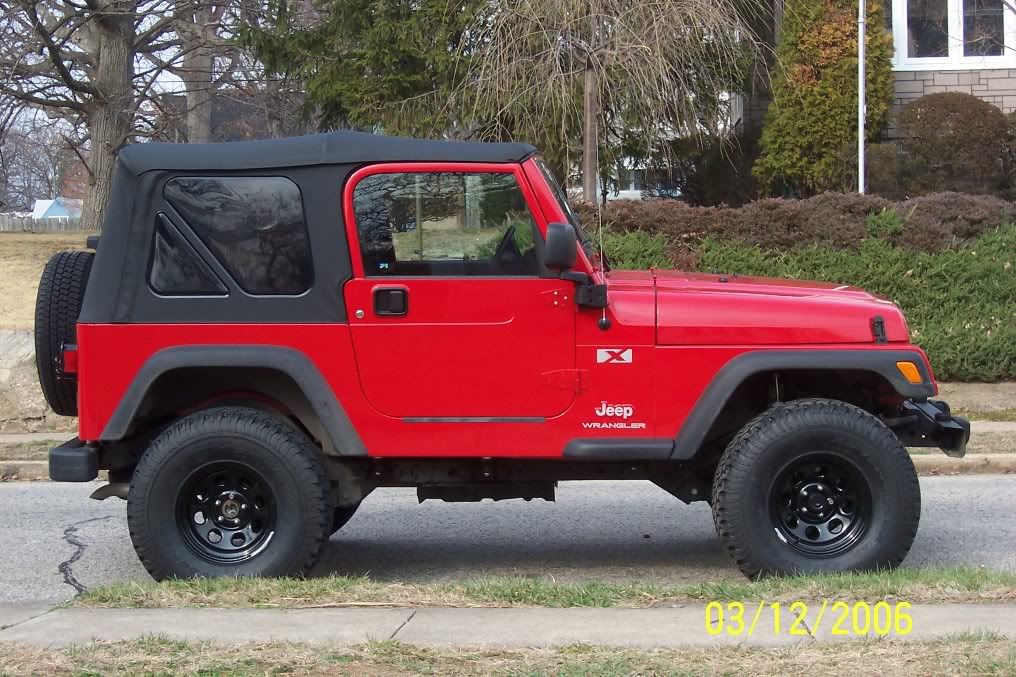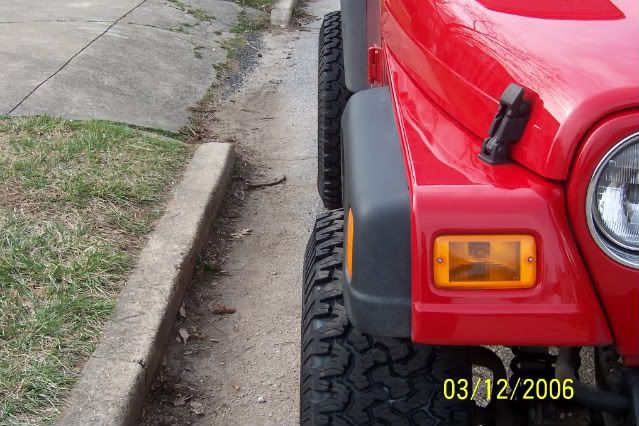 I'm working on a tire carrier. Once that's done the spare will be swapped with a 33 too.
For the record the tires are 33x1250r15 BFG AT KO. The wheels are Cragar Soft 8 with 4 inch BS. The lift is a Rusty's 2 inch coil (gained 2.5 easy), and Rusty's BL & MML.
Thanks to 4x4xplor.com for the how-to's. Couldn't have done it without you.
Words of advice, do the alignment after the install. I didn't and s#@t myself when I got the death wobble. Invest in a rear trac bar relocation bracket. Even at 2 inches my rear shifted more than I'd like (1" - 1.5" passenger). Have a dremmel handy for when the MML throws everything out of whack.
---
Last edited by willydigger; 06-27-2009 at

10:36 AM

. Reason: Jesus, just realized 3 years later that I forgot the L in Wrangler!