Santa brought me a CB radio with everything this year along with the arms. We put everything in today with the help from my brother and a buddy.
The front arms were a pain, but not terrible to put in. Had some trouble lining stuff up but we eventually got it all together.
The back lowers went in fine but the uppers were a pain. I started taking them off, and theres not much space up near the bolts and they were rusted a bit so that was a pain. Also having to cut the bracket off that connects the emergency brake line to the upper arm was no fun. Because they are adjustable and used, they were already adjusted a little longer so we had to jack up the pinion in order to get the holes to line up and the bolts in. Had to unbolt the rear sway bar to do that too. It wasn't too much fun, and sure got me frusterated but we managed and there in.
The CB wasn't bad. Took apart my dash and morgan rigged some sort of wiring thing together into the cigarette lighter.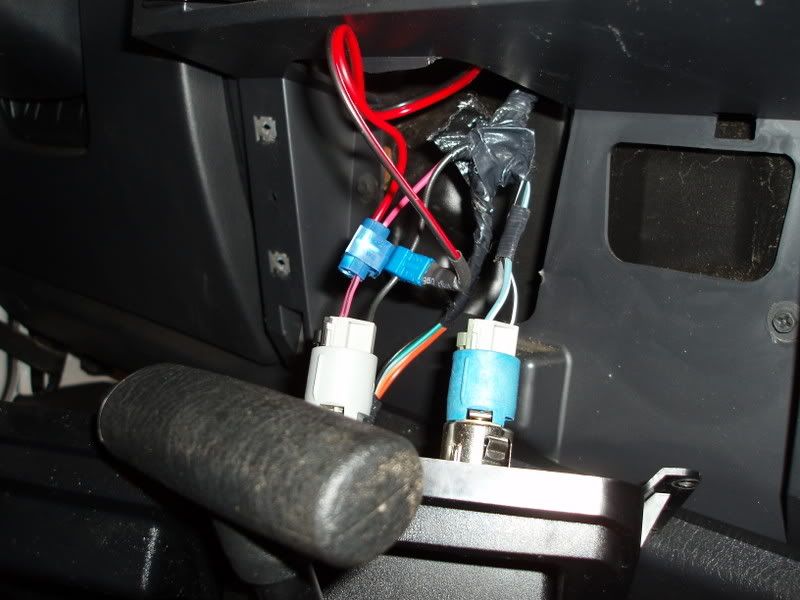 Bolted the radio up to where I wanted it and hooked the wires in.
Bolted the bracket that came with the antenna to my tire carrier, and put the antenna a wire on. Started running the wire to the CB only to find out it's not long enough so i'll pick up an extension tomorrow. The antenna sticks about 4 inches over the top so I hope that's not too much. I'll find out tomorrow when I pull out of my garage.