Went 4wheeling at a local spot in PA on sunday. Only have one photo on photobucket right now and don't feel like loading anymore, but It's my favorite from the trip.
Here it is: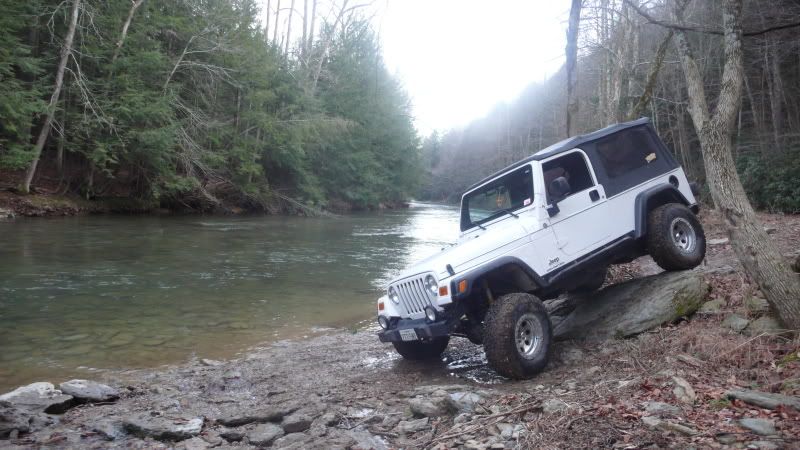 Than today, decided to take the trail in my woods on the way to work and ended up getting stuck in a stream bed. Had to be pulled out backwards and my tailpipe got stuck on the hill coming out and bent my exhaust all up.
excuse the cell phone photo and it's kinda har to see, but you can make out what it is if you look hard enough. It's the tail pipe hanging down.:
So I guess i'll have to be fixing my enhaust with money I don't have, so what better time to upgrade the entire exhaust!