Okay well here's the deal:
Stock steering is back on, RR crap is done for.
Dropped my Rokmen engine skid, and it's bowed up probably around 3/4". Pretty bummed that it bent that easily.
Also, while I was down there, I found that my rear main seal has a leak
: oh well...
Engine skid:
Notice how it bows up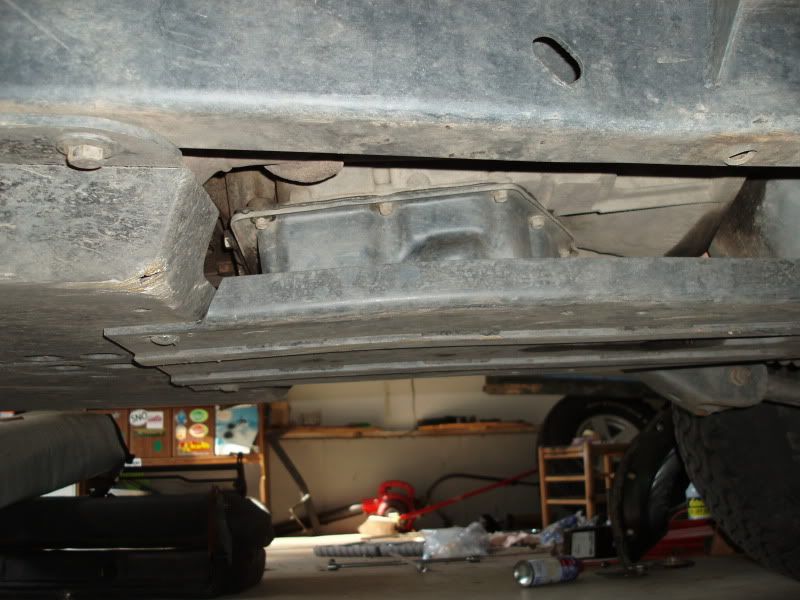 Stuff did really take a beating though:
belly skid
Here's what I believe to be the reason:
Never made it, got the wheelbase, just not the clearance yet...