Here are some pictures of the shock out-boarding process using Ferd F-teen-thousand shock towers and 12" travel Bilstein 5125 shocks. It took a decent while with nothing but a cutoff wheel. A big thanks to my homie Tommy for laying down the welds and letting me use his garage.
Me eying up the location:
Making the cut: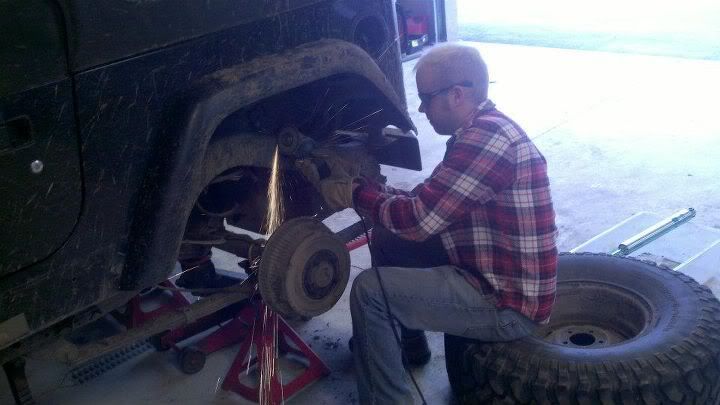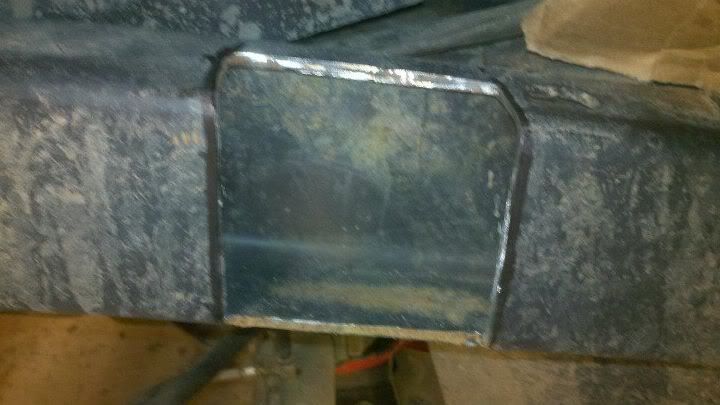 I cut a notch in the bracket itself to allow for a stronger weld.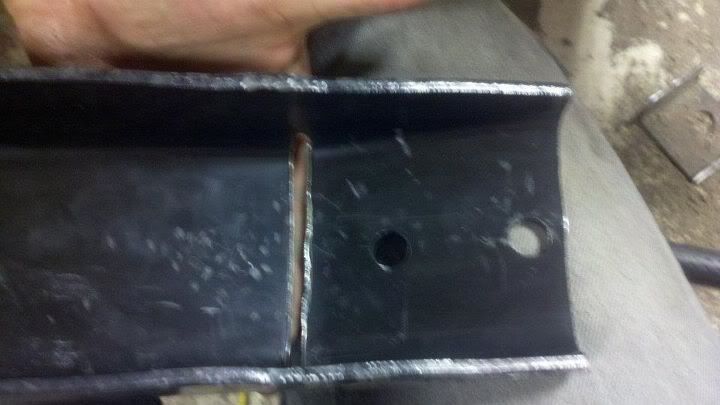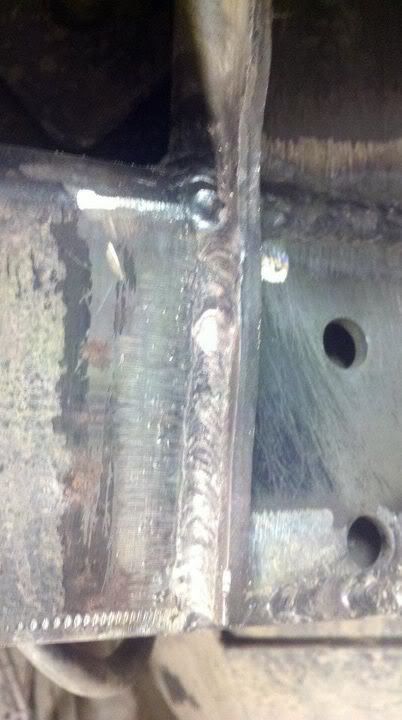 Finished product: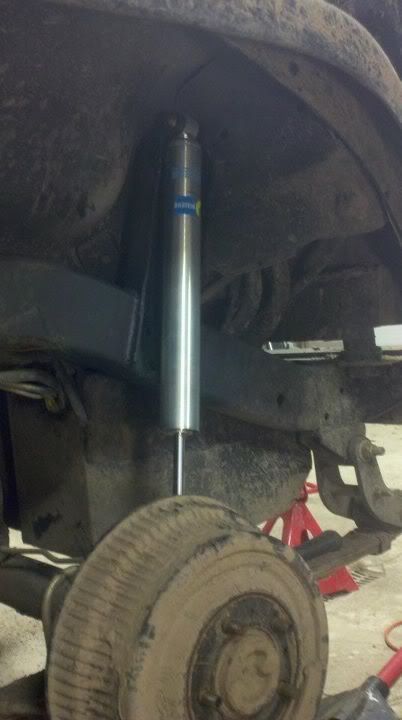 A very dirty Jeep with a shiny, clean new Bilstein 5125 in the fender well: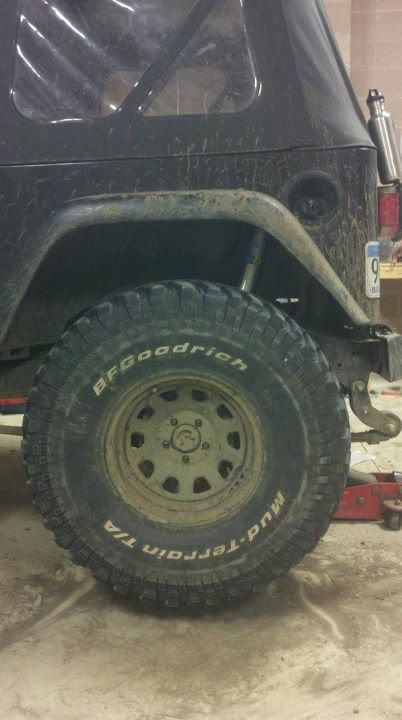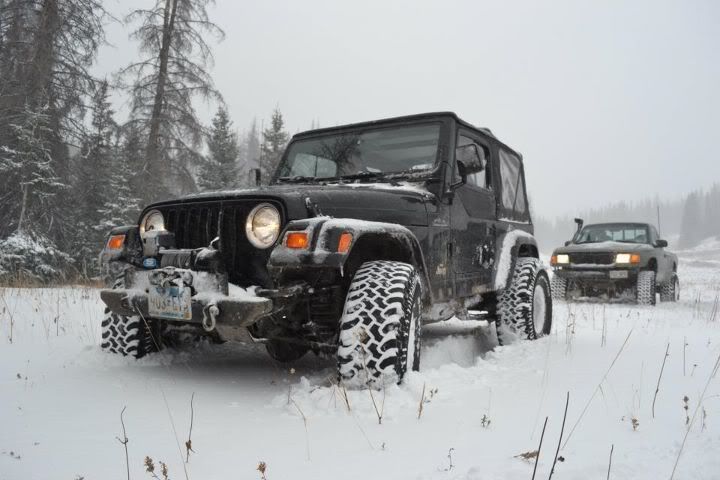 I slid sideways down a hill and got up close and personal with a tree near the end of the trail. The winch saved the day once again.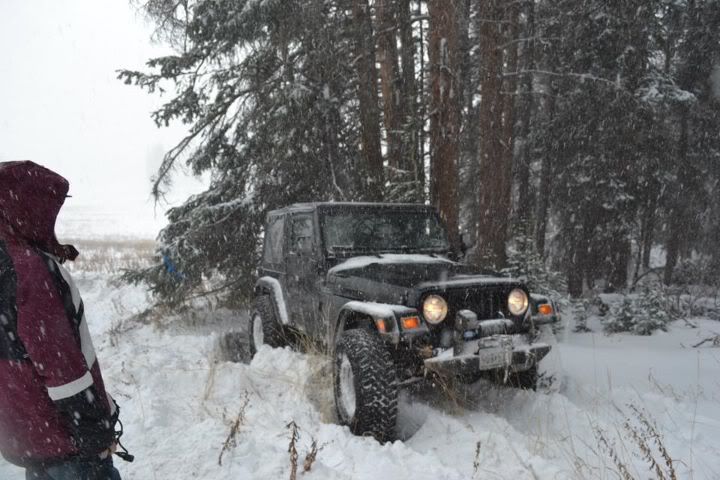 Winching out a friend's Jeep: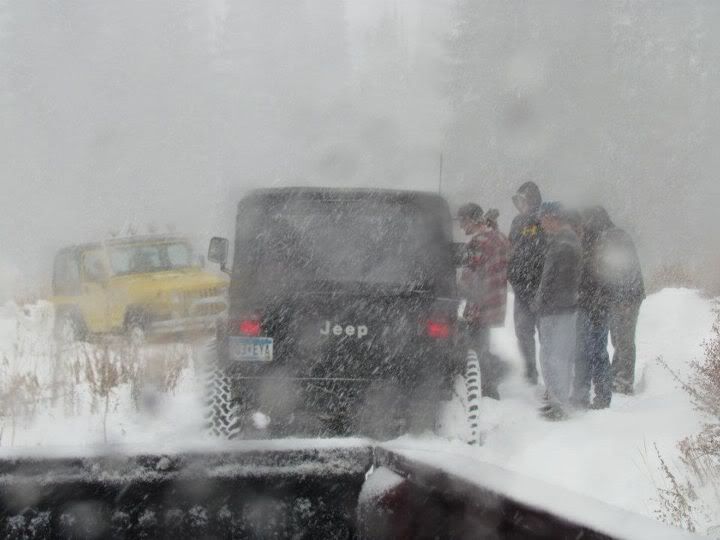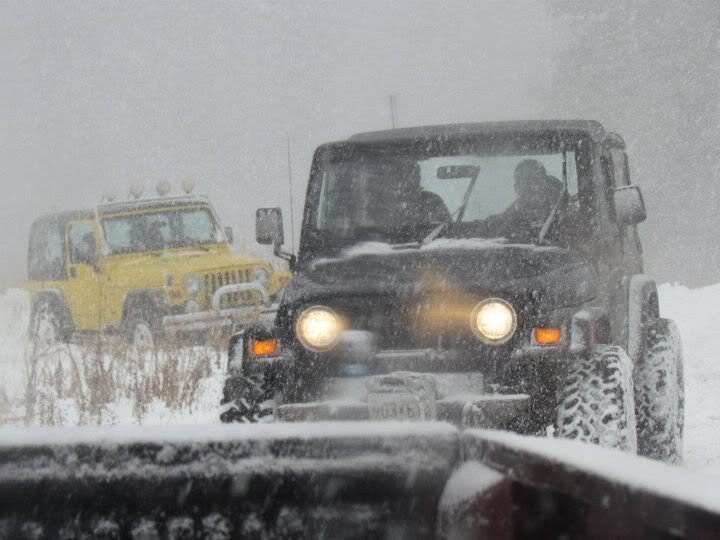 On a side note, I'd like to express my satisfaction with my second generation Superwinch LP8500. I've used it over a dozen times since I got it one year ago. For a $400 dollar winch, I really could not be more happy. I can't compare it to any other winch on the market as this is the only one I've used. That being said, it works very well for me. I only have 2 issues with my winch setup:
It drains my battery during long pulls. This isn't the winches fault. I could probably benefit from a better battery.
The winch line is starting to fray a bit in a few places. I think this is partially attributed to the steel hawse fair lead provided with these winches.
In the future, I will be upgrading to a synthetic line of some sort. With it beginning to fray, the steel winch line kind of scares me. I'd like to upgrade to a synthetic line BEFORE my steel line bites the dust.
In other news, I ordered a new tow strap today. My current 2"x30' strap has served me well for the past 3 years...but the stitching is coming apart (smittybilt...enough said). I ordered a 4"x30' strap. Hopefully that will last a bit longer.
Lastly...a shot I took a while back: