For those following my build, scroll down for some pictures of the axle swap and stretch being exicuted!
....To make the latest pictures understandable for those who may be new to my build thread, some homies and I did some major work on my Jeep this weekend. We swapped out the old Dana 35 rear axle for a stronger Dana 44 unit from an older Canadian Wrangler YJ, installed an air activated locking rear differential from a newer Rubicon edition Wrangler, and swapped out the bouncy rear coil springs for some more stable and flexy leaf springs from a Jeep Cherokee XJ. During the whole process we pushed the entire rear axle assembly rearward about 5" (thanks to a Genright brand stretch tank for clearance) to extend the wheelbase from 93" to 98" for stability and overall ride quality. Between plenty of bull****ting and puttsing, all of this was knocked out in a day and a half. If anyone is curious about this swap, has questions, or has any input feel free to PM me or leave comments here. For those skeptical, yes it's a TJ on leaf springs...sure its different, but it works well and I'm very satisfied with the changes in general.
Here are some pictures:
The good 'ole Dana 35 pulled...never failed me...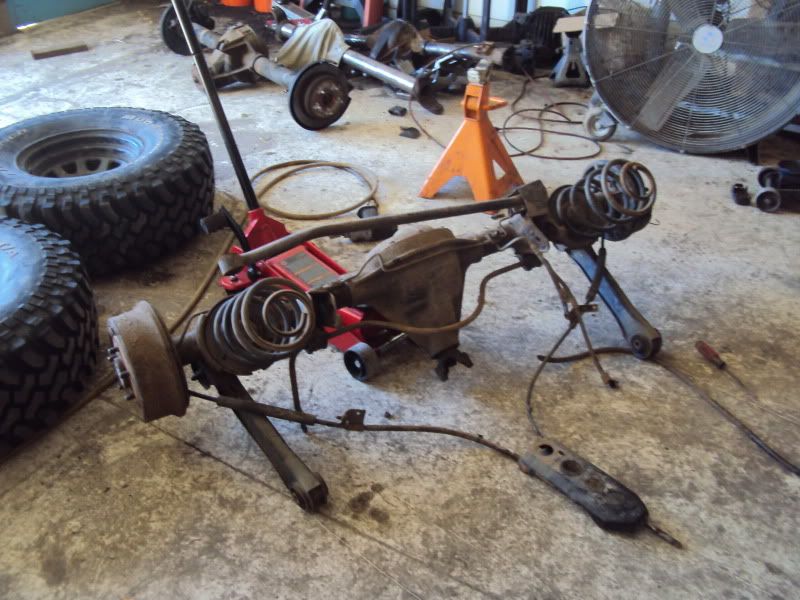 New Dana 44, locked, geared to 4.88, and ready to rock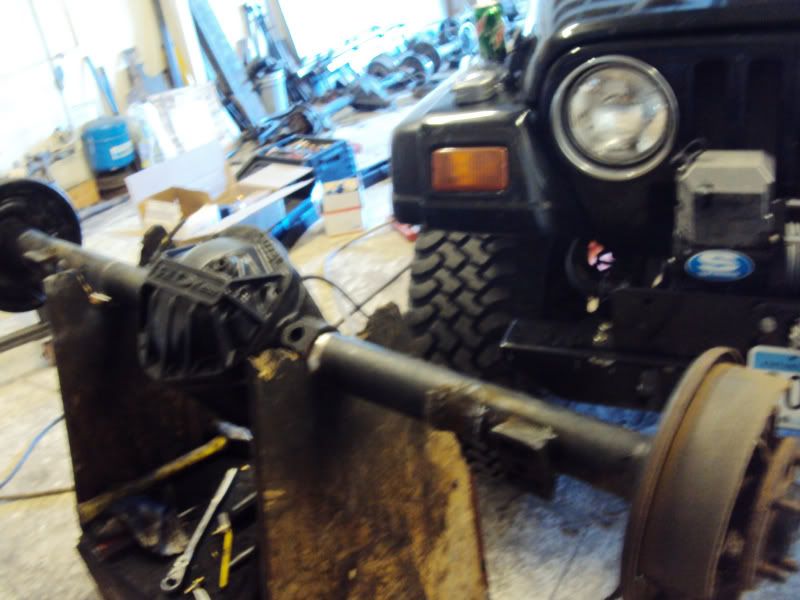 Got all the old brackets cut off and grounded down
Figuring out where the axle needs to sit for a 5" stretch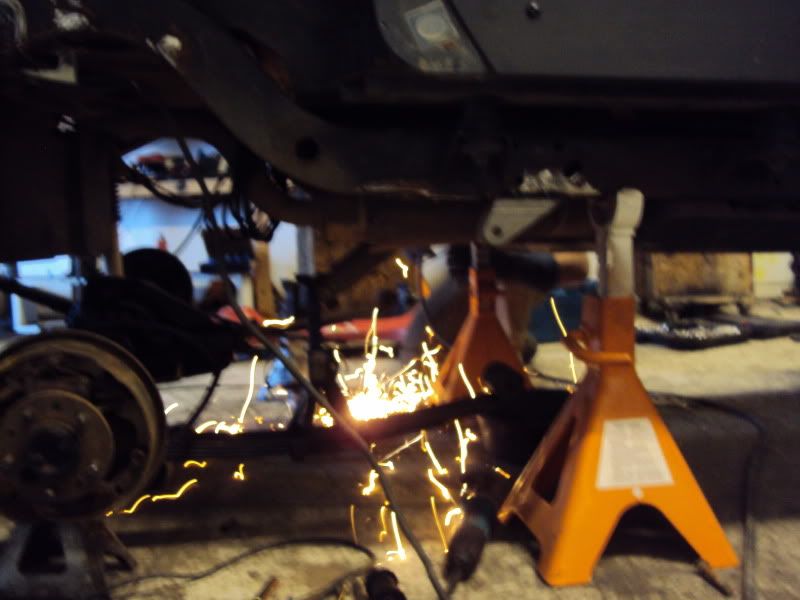 Making progress...