well lift is on and the tires. i need to get new springs because the old ones have sagged too much. any suggestions? maybe just buy a lift and then sell the excess parts?
front being worked on:
Front done:
back being worked on: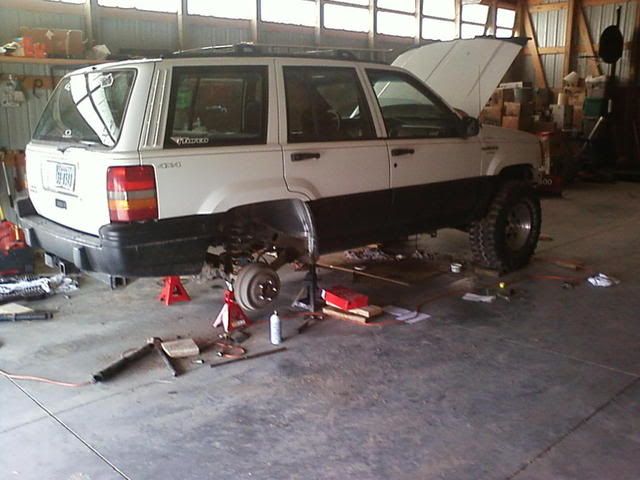 in the process of putting on the lift, a socket fell in the chassis so i had to back it up a hill so i can get a magnet in there and get it out.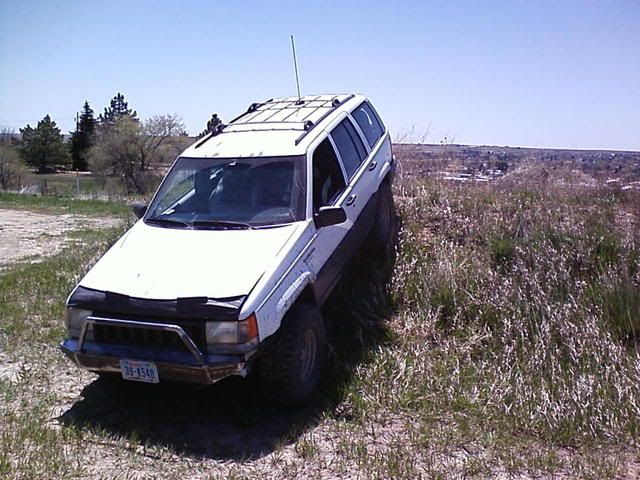 in the last picture you can see that i have mounted my bumper. but i am still welding up the sides and such on it.
also changed all of the fluids and vacuumed the inside.
still does work for being at 209xxx miles