well i got a lot done yesterday. i figured out how i am going to mount my bumper. i clean out my engine bay, put new spark plugs wires and plugs in, polished my headlights, and helped my dad clean out his tj.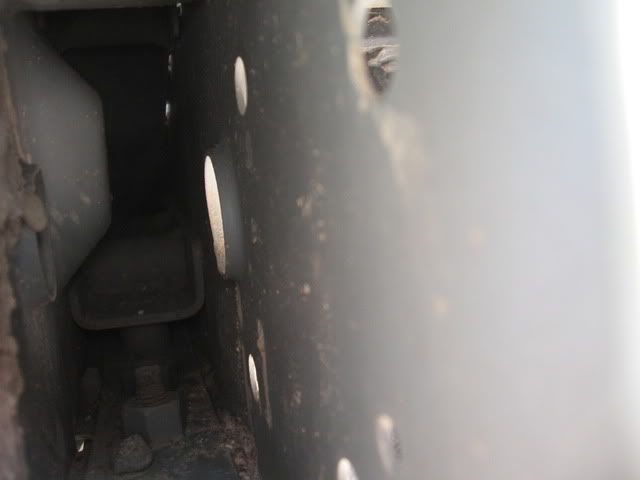 there are 4 pre-drilled holes behind the oval holes. you have to make the outer side of the holes square. then make the plate with the bolt welded on. on the other side use another plate with the nuts. vola! bumper is mounted!
Look! the engine bay isnt covered in mud and grease
my families jeeps. we went topless with our tj yesterday and took it for a spin.
a better pic of my bumper