i keep on forgetting my camera to take pics of my bumper. i will try to remember to take it to school tomorrow. meanwhile i was bored in study hall, so i decided to make a quick sketch of what i am planning on doing in the trunk space. the top of it will have tie downs for coolers, luggage, etc or maybe a steel separator like the one they have for dogs. i have not seen any that are sub friendly, so there is a spot for it. behind the sub box will be another access that can be reached by putting down the rear seat(smaller side). this will be made out of 3/4 in osb wood with either paint, carpet, or some sort of laminate. the bottom will be mostly open (you can see the carpet) with bracing on the drawer side. on the top i am going to reuse the spare tire mounting hardware and make a bracket that will be bolted on the top of the unit. the draw will hold tow ropes, fluids, extra parts, tools, etc. the drawer will have double tracks to keep up with the weight of the contents.
here is what my trunk looks like now: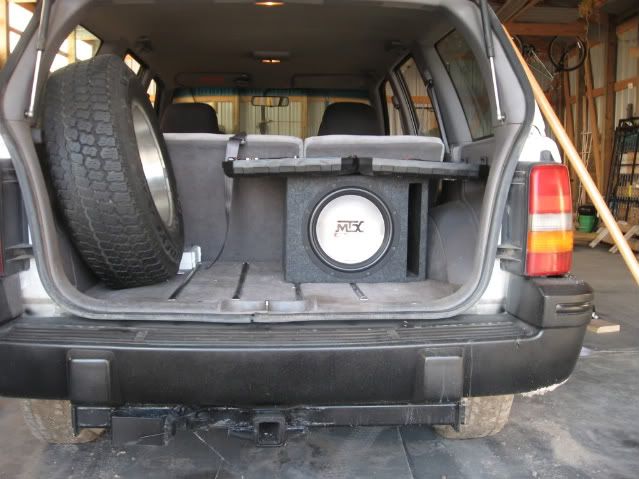 here is the sketch i did: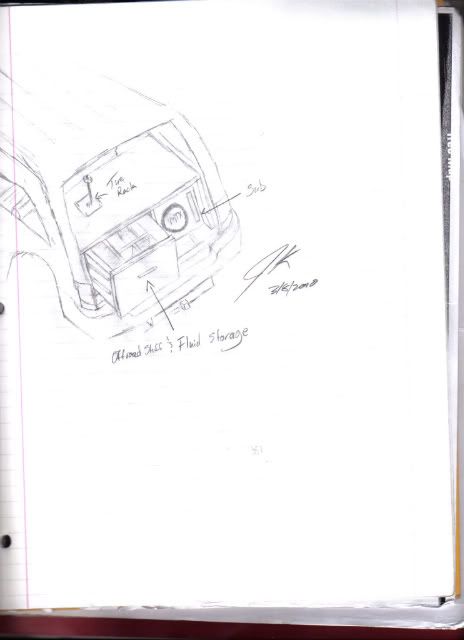 im going to measure everything out and draw it on autocad and tinker with the design starting on wednesday. suggestions are greatly appreciated.