We had a couple of wheeling trips coming up, so I decided to hold of on the bedliner for a couple of months.
Meanwhile I switched to full syntetic oil and did some maintenance. New fuel filter, cleaned the K&N,
new belt and PCV valve, also installed a temporary Hi-Lift mount: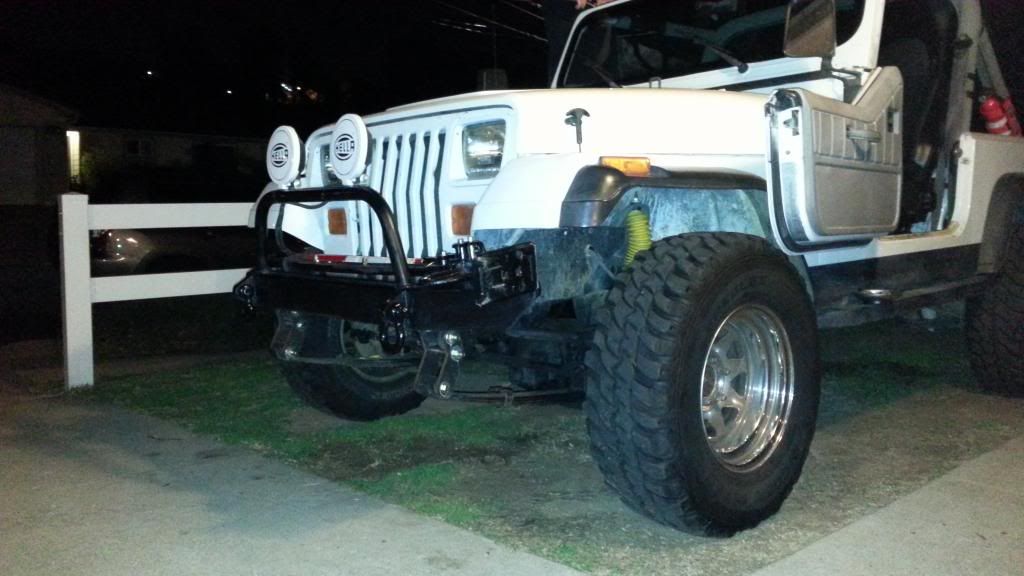 Went out on another trail run with couple of buddies with Jeeps: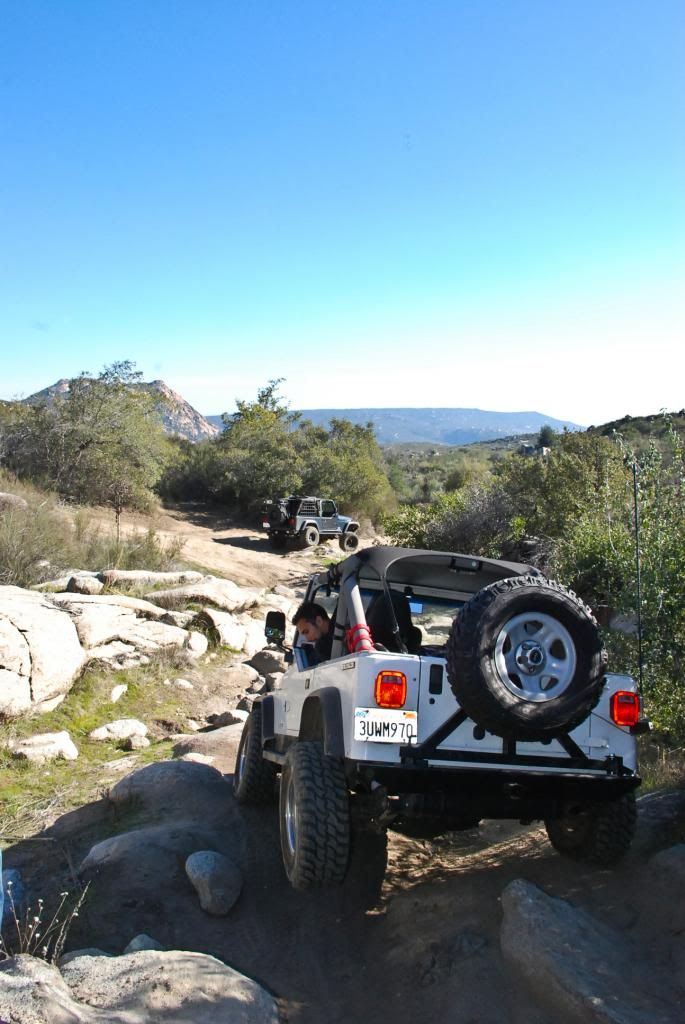 Almost rolled the Jeep this time. I figured this would be a good opportunity to finally take out the track bars and disconnect sways:
Found a set of tube doors on CL for $100:
Quick test in the mud near by:
Picked up some cargo netting from walmart and got a set of GSXR motorcycle mirrors from a friend of mine:
Finished product: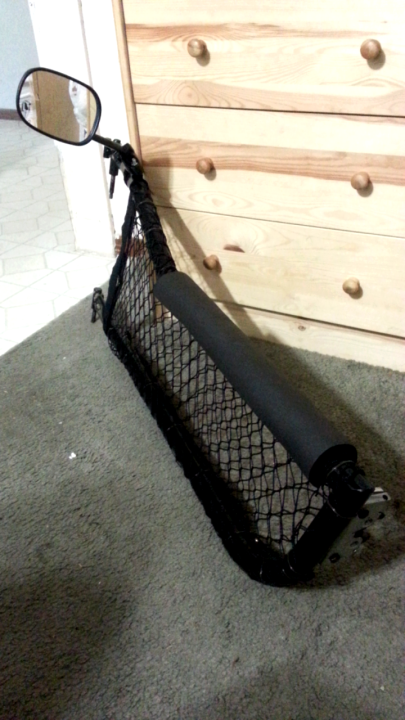 We went shooting shortly after: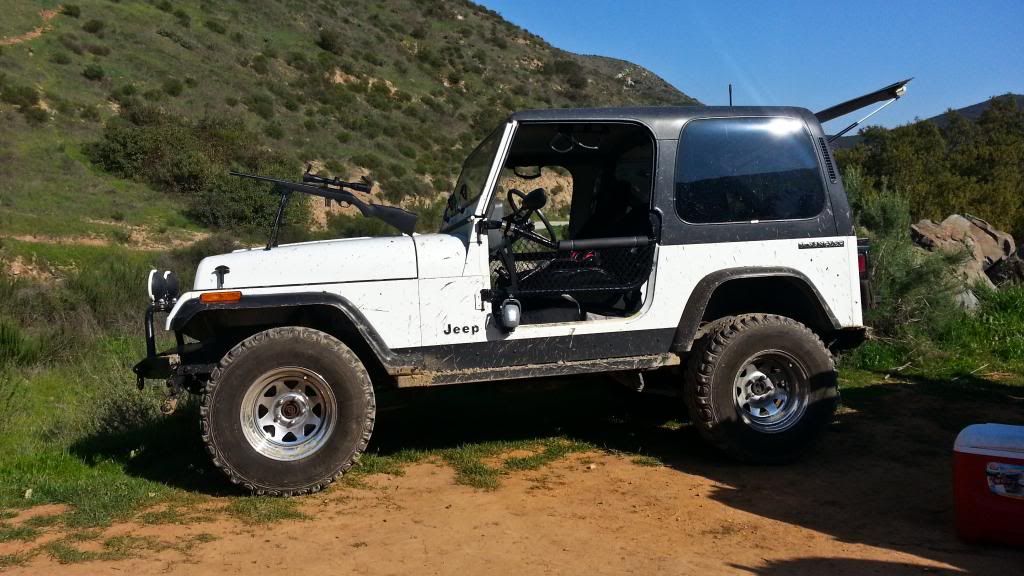 I relocated the brake lines to allow more slack and threw together a set of sway bar disconnects: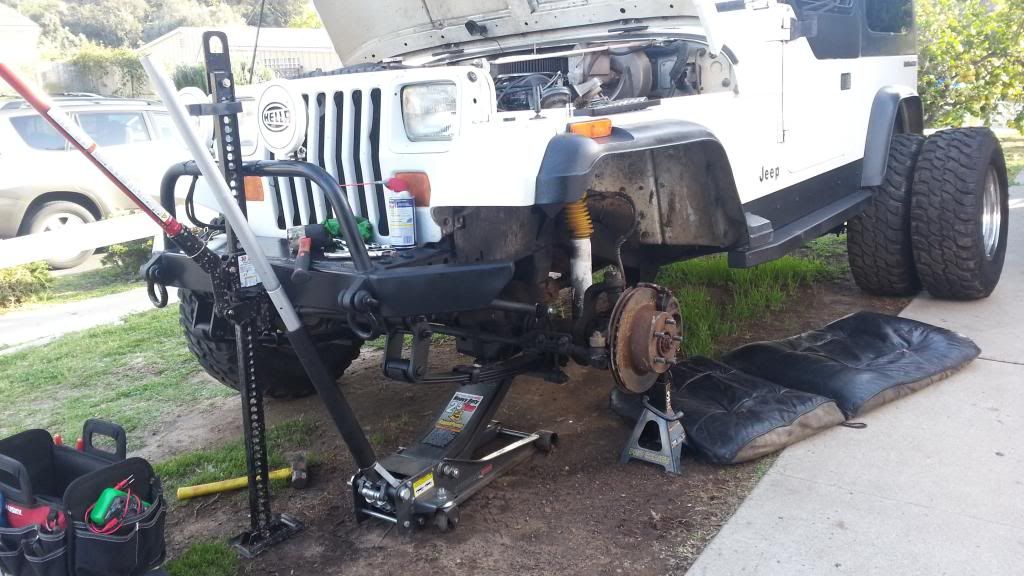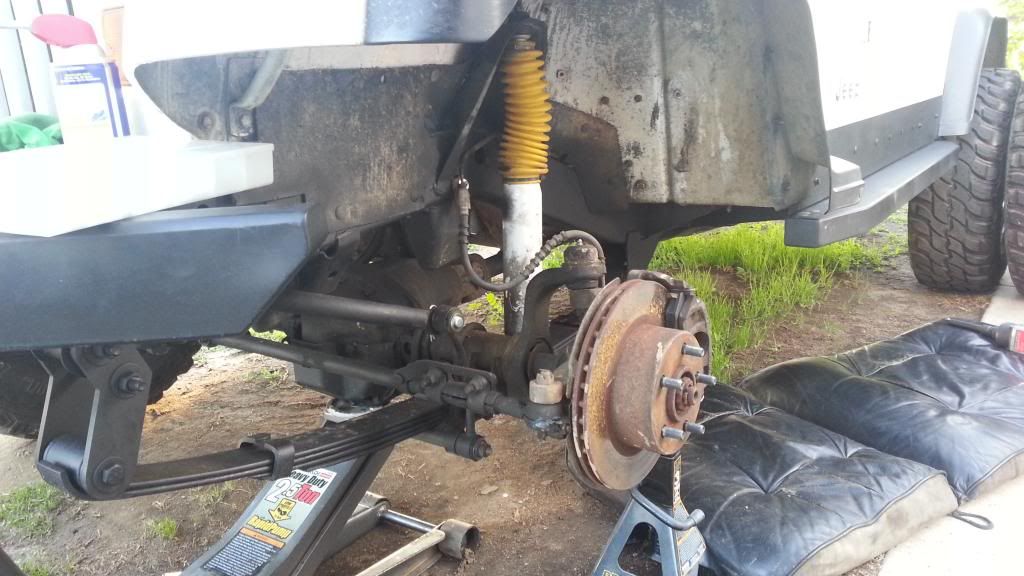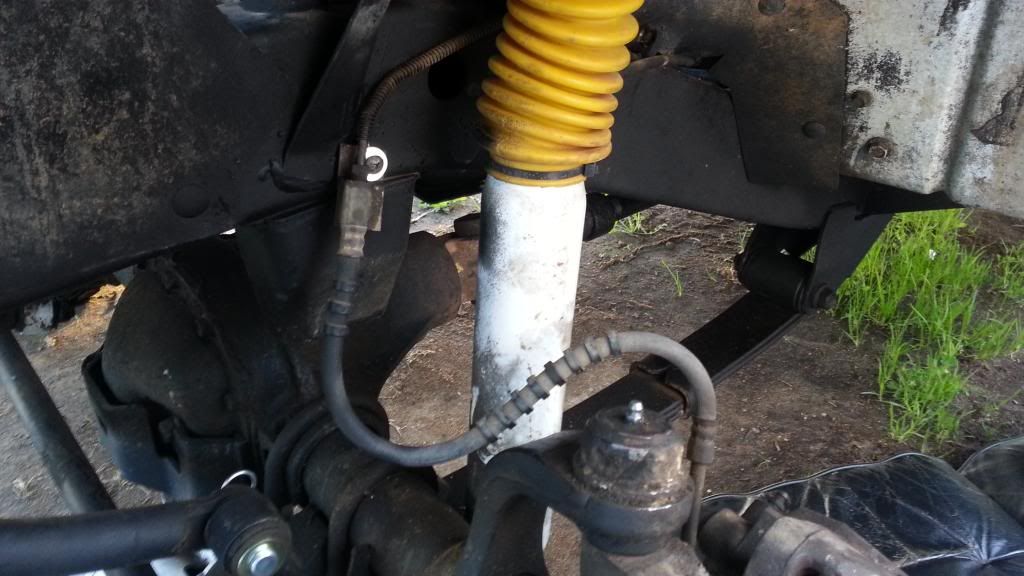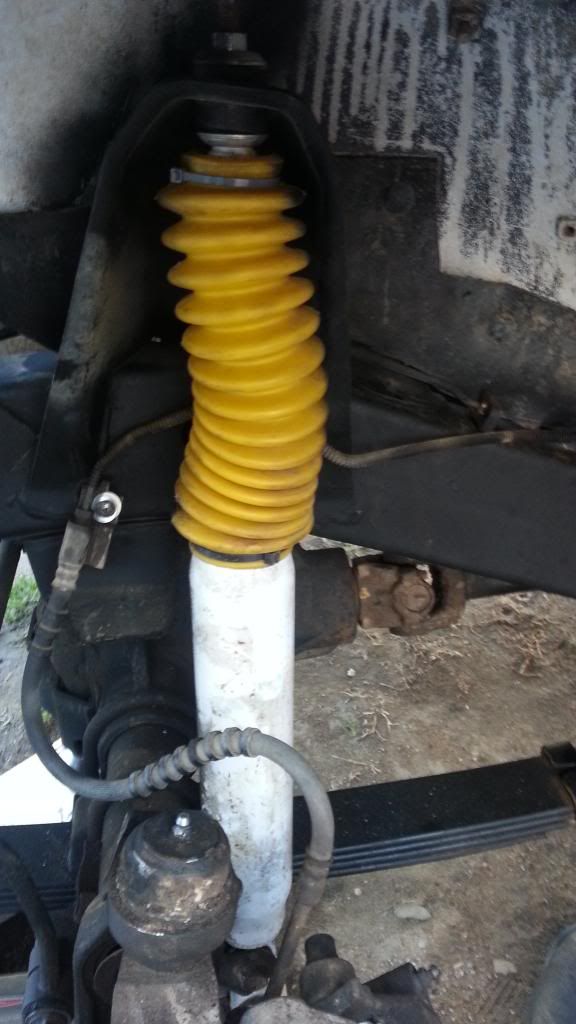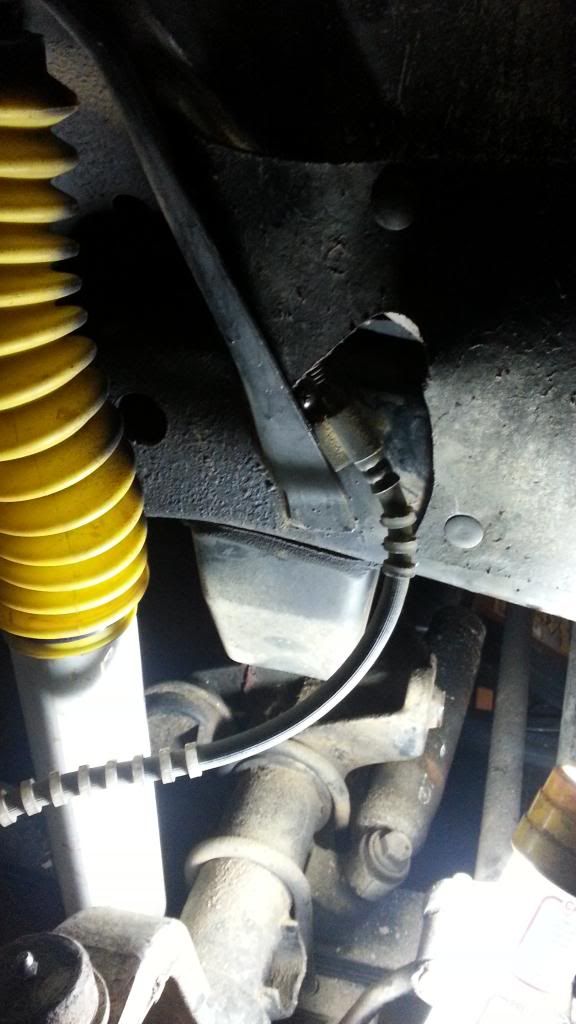 Removing the track bars did wonders on the ride quality and flex! Very happy those were out and I could finally enjoy the ride!