Update 05.22.14
Been a while since I've updated this thread. It's been a rough past couple of months, but we're keeping our heads up and moving forward! Leave the bad behind, onto the positive things:
We picked up a 1991 Sahara for my dad a couple of months ago. 130k on the clock, in pristine condition. I've been working on it with my father, setting it up for his needs. Jeep seems to fit him well and he's enjoying his new toy:
Day we picked it up from the dealer:
After the following: bilstein shocks, pro-comp front and rear bumpers, kc-hilites front bar with LED offroad lights, Sahara rear tire cover, new markers, taillights, blinkers and few other little things:
Took a friend out shooting: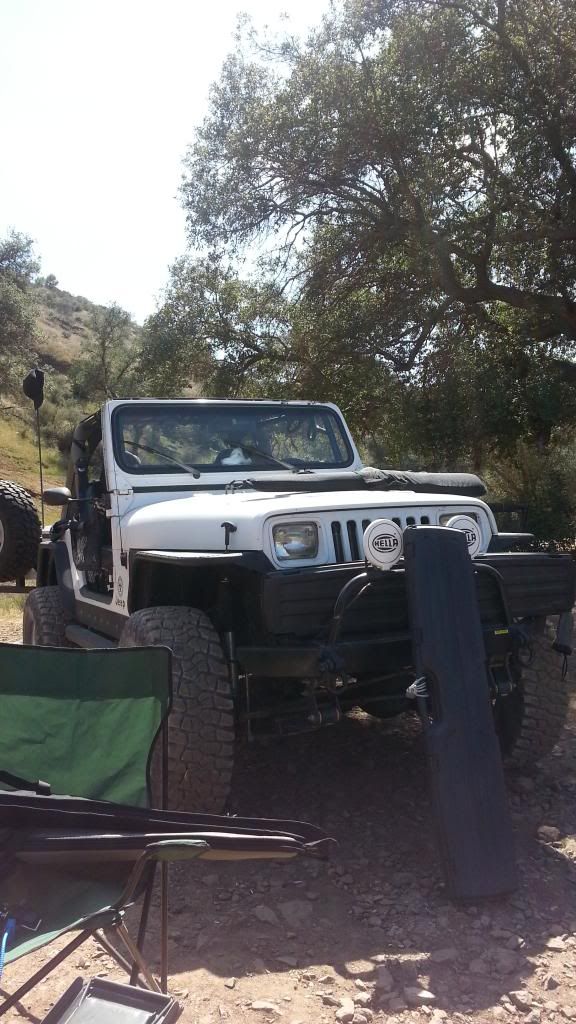 Setup the JD2 bender and learned how to bend some tube:
It was fun while it lasted, I no longer own the bender or a notcher, long story
I'll pick another one up as soon as finances allow.
Cleaned up the Jeeps today: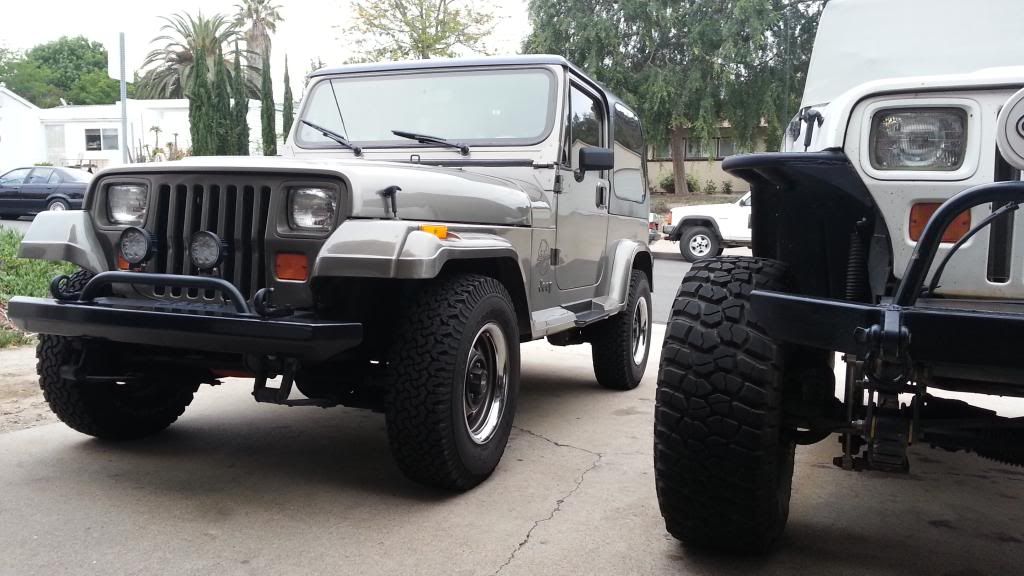 ------------------------------------------------------------------------------------
I've been meaning to do something about poor light output. Stock headlights and Hella 500s with stock bulbs leave a lot to be desired. I decided to pay a little shop called DDM tuning a visit. Left the shop with a great deal on the following:
New headlights that accept H4 bulb, H4 HID kit with high and low beam along with 55w ballasts! H3 HID kit conversion for Hella 500s also with 55w ballasts! To get the rear covered, I picked up a 5" LED flood light: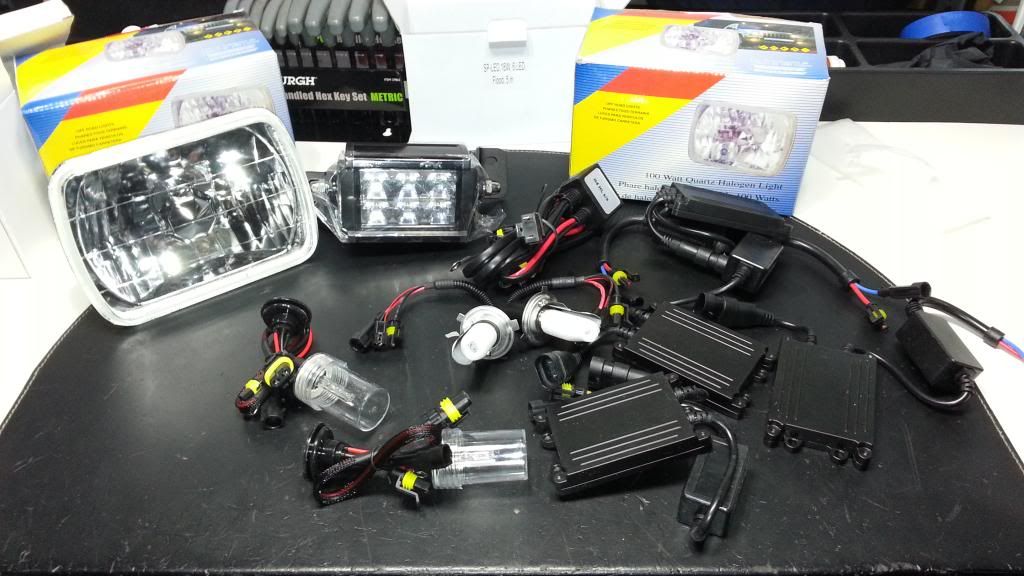 The 5" LED:
Headlights:
Planning on getting everything installed this weekend or early next week. Will be sure to post before and after light output