Update: sometime at the end of August
GF and I have a trip to big bear planned for labor day weekend. I felt uneasy driving 3hrs each way without doing proper maintenance check along with fresh oil and such..
As the Jeep continues on going up higher, my life reaching anything under the hood gets more and more difficult
To overcome, I threw together a little service "bed" for myself:
Discovered the vacuum lines to be a complete disaster. Charcoal canister was wired *** backwards, pcv valve tied into a wrong plug, etc, etc..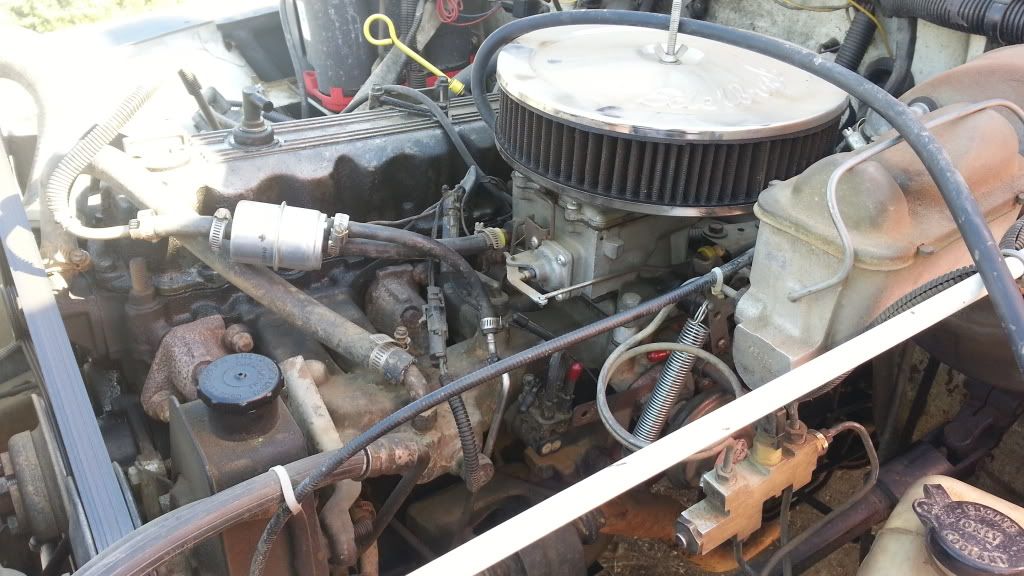 Fixed everything down to one vacuum line for the dizzy:
Threw in a new Fram along with fresh Mobil 1 10w40 full synthetic, tidied up some wires, installed my washer fluid reservoir:
Relocated the hi-lift over to front, I can't make up my mind!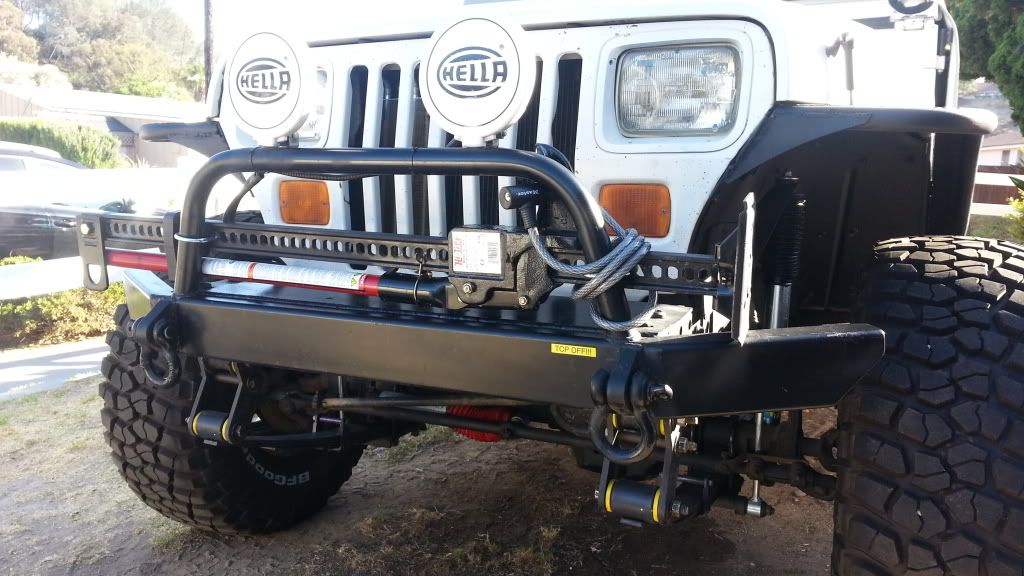 Friend came over and threw on a hard top, weather report said it was suppose to hail: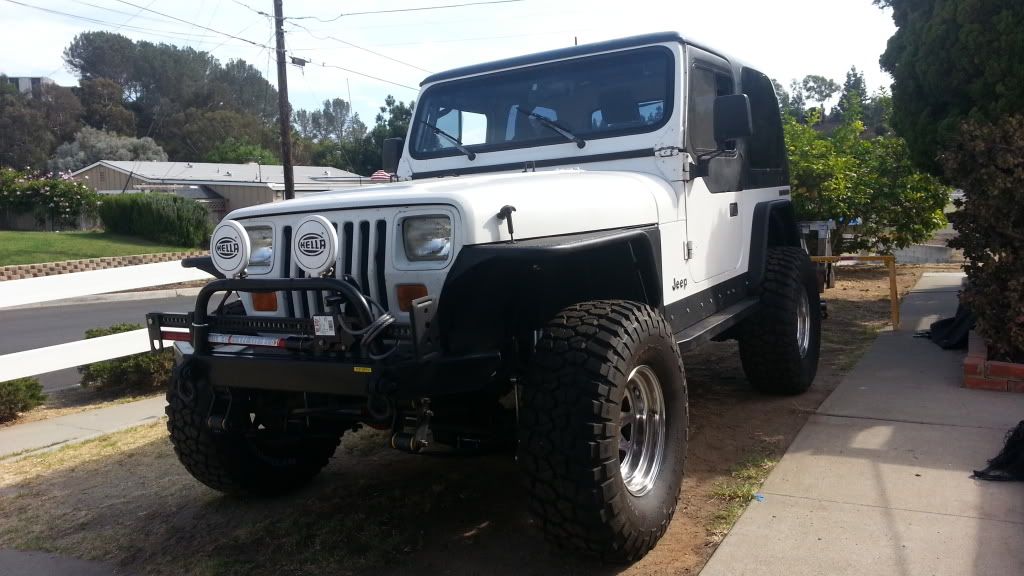 We were set to hit the road up to Big Bear Lake, CA