Quote:
Originally Posted by
Sagerist
Totally hooked on your thread man. As soon I finally free up some income i will begin the transformation on my Jeep and will be coming back here as a great source for reference! Great work.
Thank you sir, good luck on your transformation, will definitely keep an eye out for your build thread. Very addicting hobby, lots of learning experience and best of all, good times with your friends and fam!
Quote:
Originally Posted by
jeepreaper
First off I gotta say I really enjoy your build and all your pics. I really enjoy watching the progress youve made on your jeep...im hooked man...cant wait for the next round of upgrades and pics.

I saw where you were looking for ideas on mounting locations for your hi lift. Im attaching a pic of my location...your tire rack has the same look as mine I believe and I mounted mine on the center bar. Just thought I would share. Keep up the good work.

Thank you, next round should be coming shortly
Still have a few major projects left with it. Then I can say I'm "done". I try not to think that being "done" with the Jeep doesn't really exist
I did consider slapping my hi-lift where you posted in the pic, however my swing out comes very close to hard top rear window. That thing would bust over the first speedbump I go over.
Got off work early last night and decided to at least make a temporary mount for now. I picked up a pre-drilled 5' stainless angle iron, cut just enough to fit across the roll-bar. Used pipe clamps or u-bolts to tie down onto the roll-bar. Then used another set of u-bolts to secure on the hi-lift. Master lock through the main hole and around the roll-bar to keep thieves away.
Should work for now: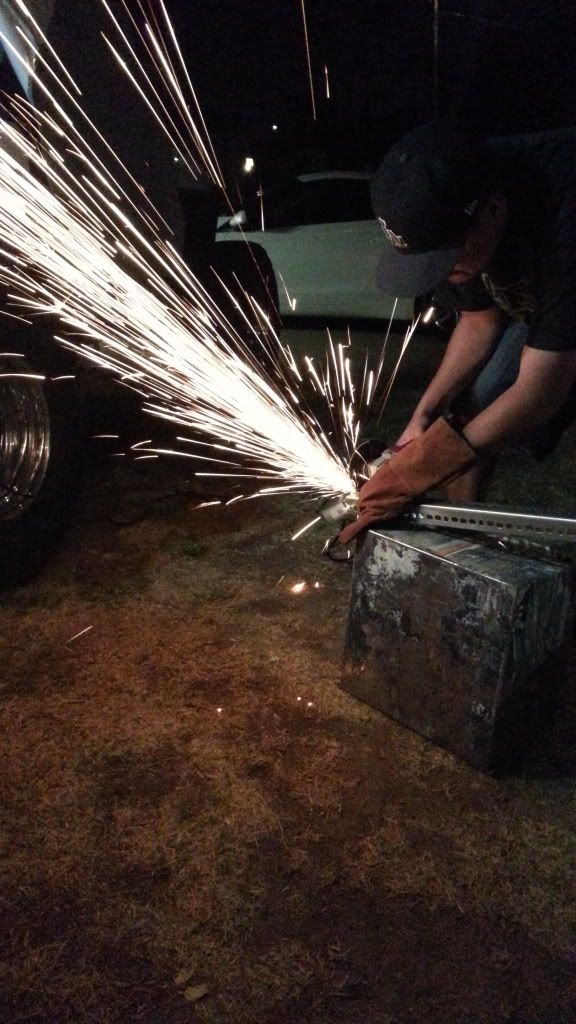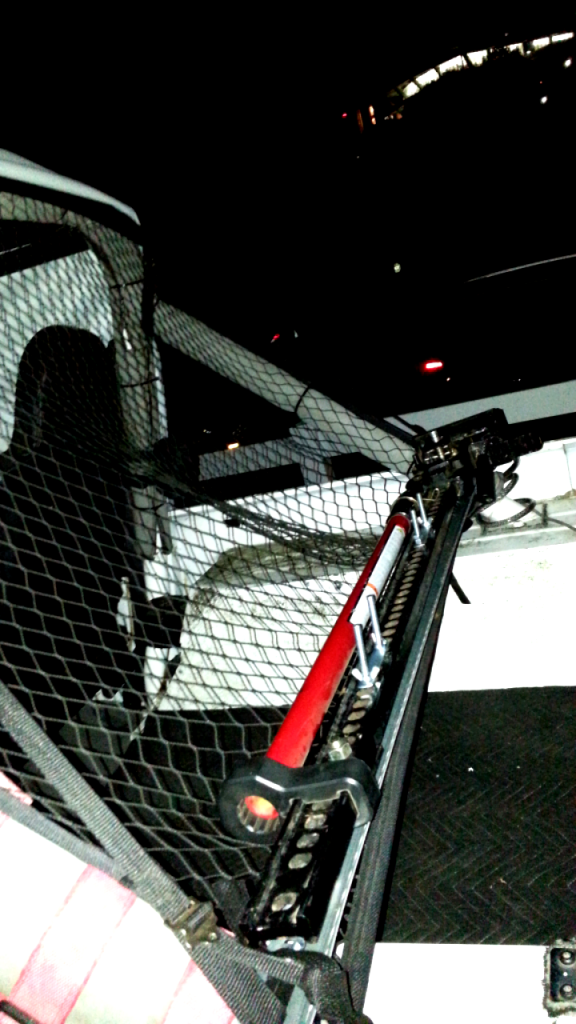 I need to spray bed-liner inside of tub asap, carpet glue all over looks great