Update 08/05:
Had a great weekend hanging out with few buddies, welding, casting bullets and finally doing some off-roading.
My GF did an awesome job taking these pics during the trip Sunday night. We got together with a TJ, JK and a crazy little beast, Samurai on 37s!
Mandatory air down (takes longer with 33s
):
The toys:
First rock on the trail: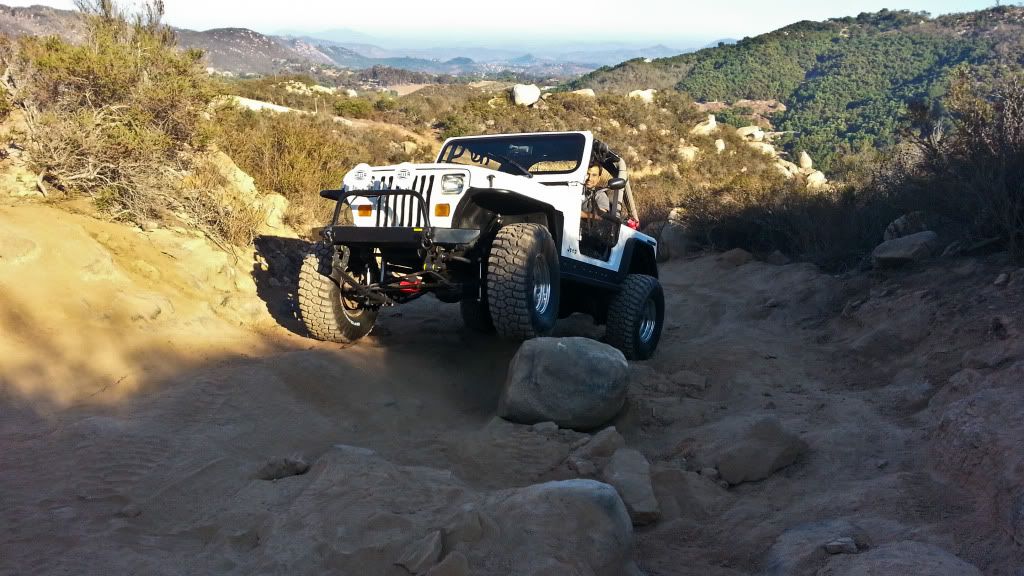 California blue skies, weather was absolutely perfect to wheel: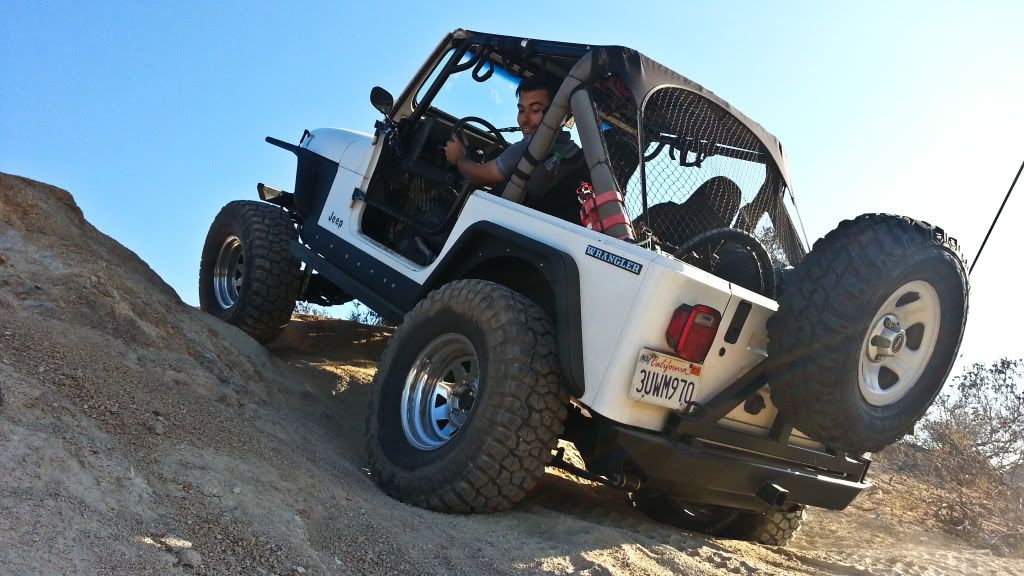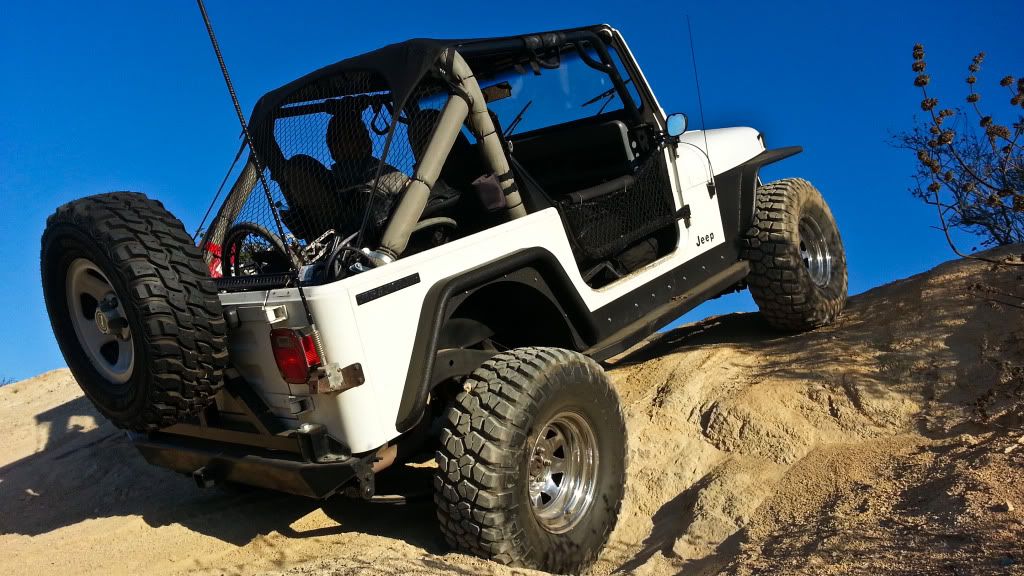 Testing out suspension flex and rub areas: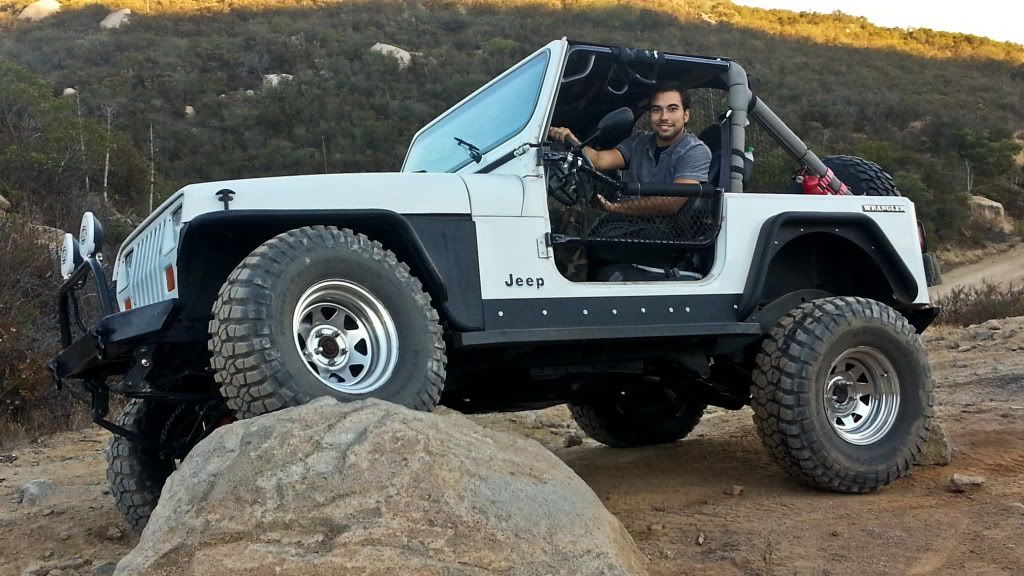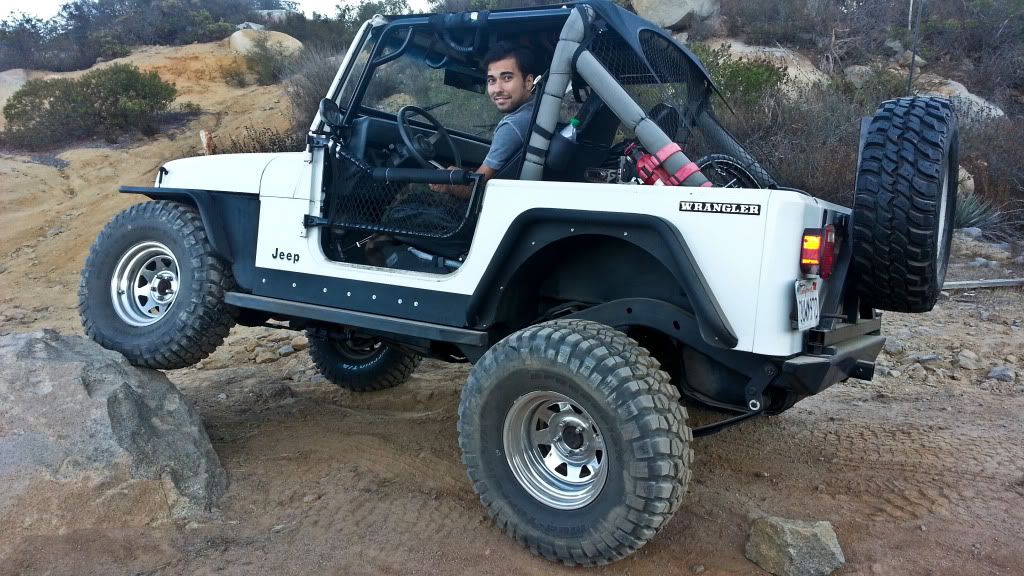 Jeep only "art", I certainly qualify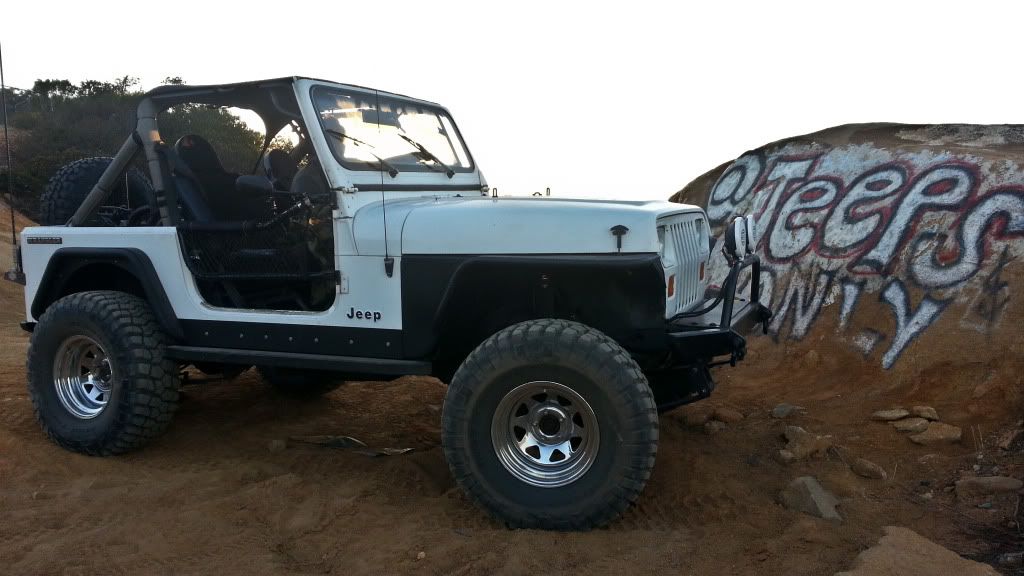 Another playground: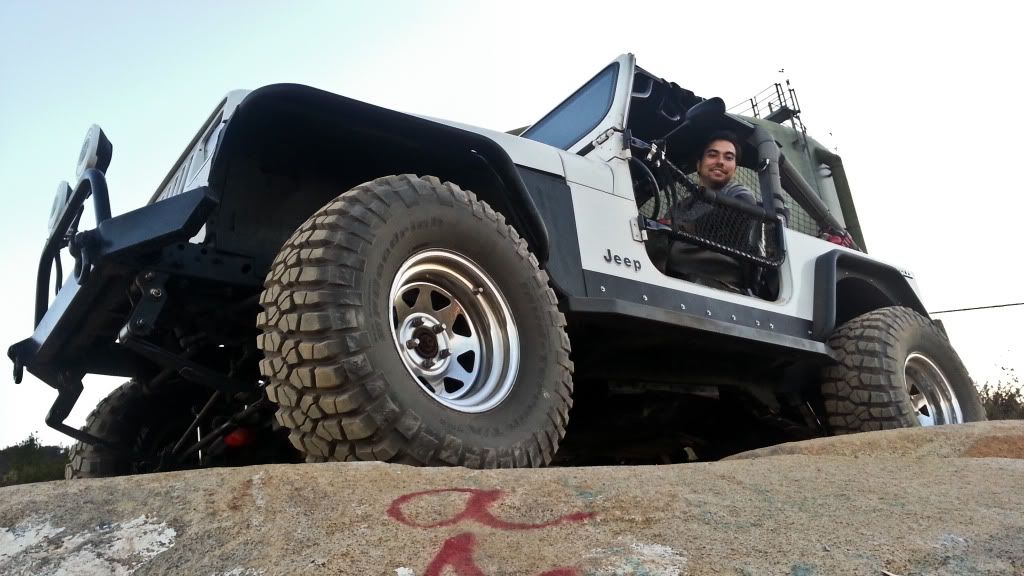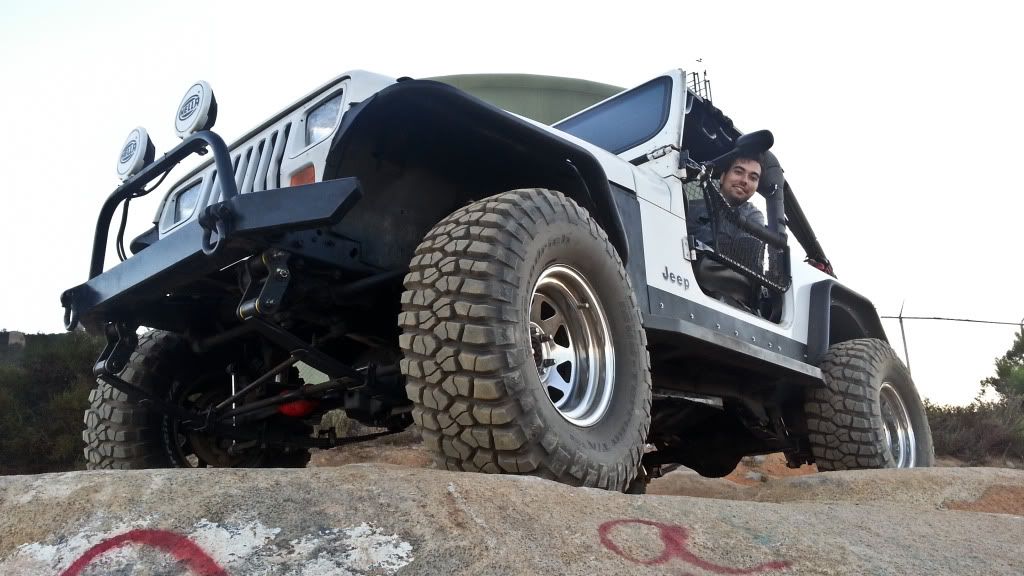 Suspension bling: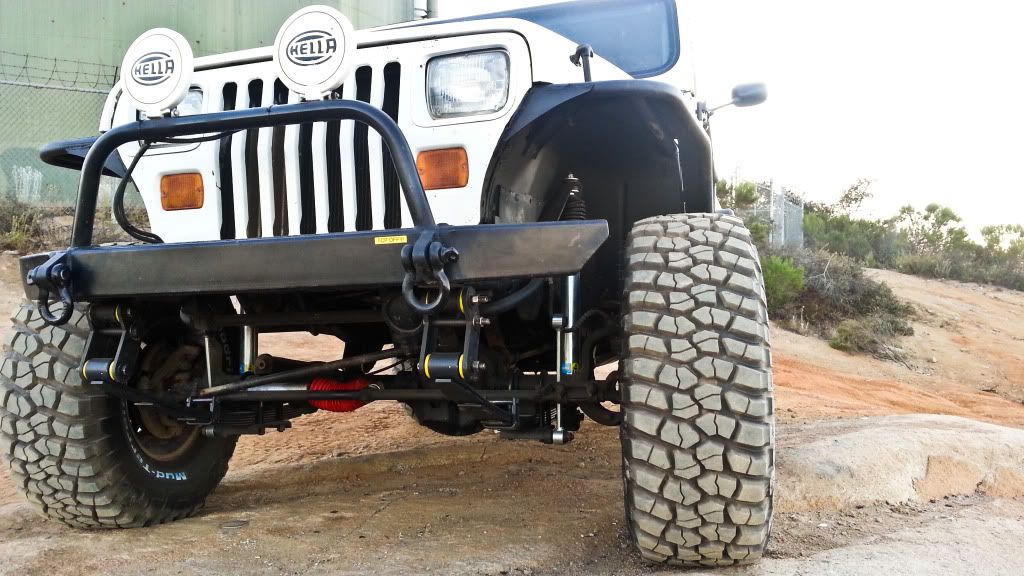 My buddy's TJ: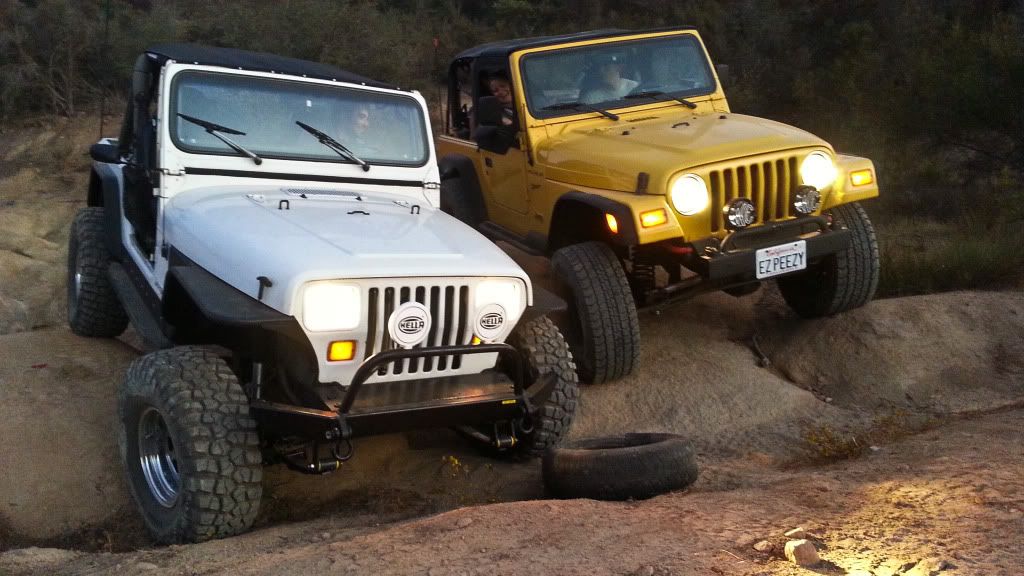 Random shot: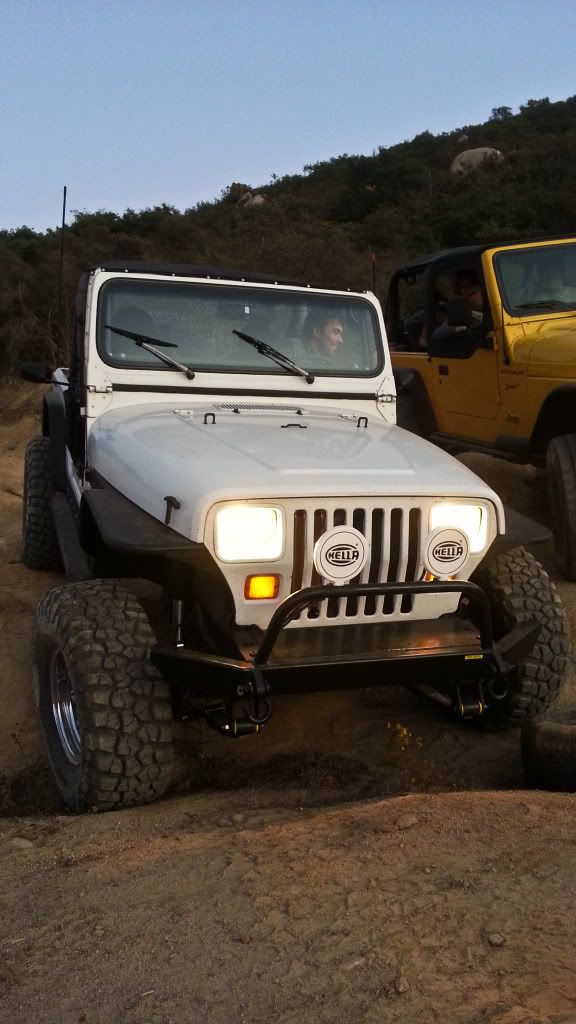 GF having a blast: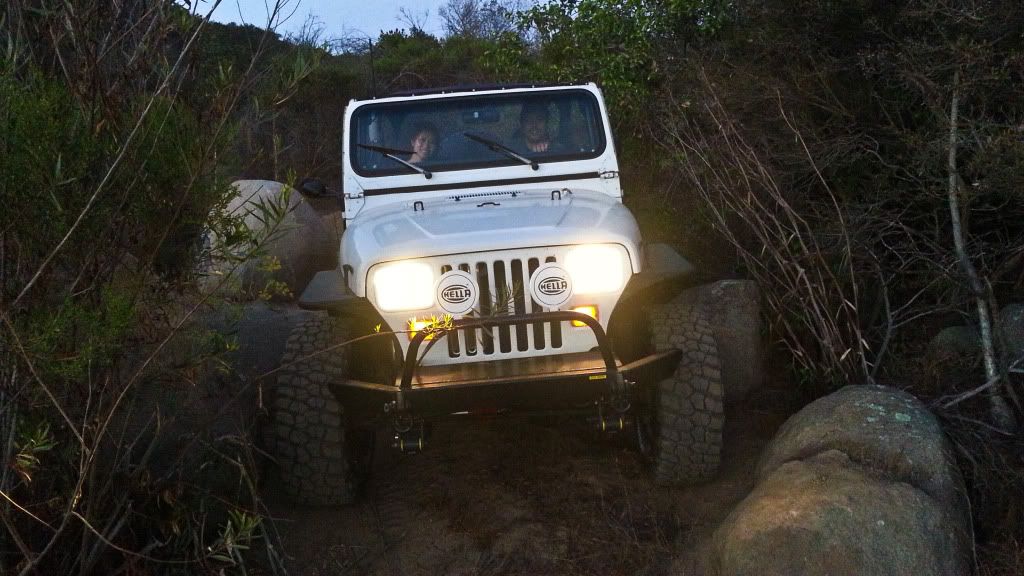 Some feedback on OME 36R, Bilstein 5100 shocks and 33" BFG KM2:
This combo is absolutely amazing both on and off road. I'm able to let go of the steering wheel and keep a straight line on the freeway. Found the sweet spot to be 26psi on those KM2s on the street and 18-20psi off-road. Jeep is responsive, doesn't have much body roll if any, ride is smooth and comfortable.
The ride quality is amazing. The setup really takes the strain and harsh ride out of the equation. Having metal rods in my back causes crap load of pain. For the first time ever, I was able to drive home with zero back pain after wheeling for 4 hours straight.
Offroad they're amazing as well. Flex is unbelievable, I stuff those 33s into my flat fenders no problem. Places where I would get stuck before are a thing of the past. It's nice not having to fight every little rock, get stuck behind and have your group waiting on you. Kept up just fine with the Sammi and JK on larger tires.
There were couple of spots in the trail that I went around. Big concrete pipe that requires lockers and a short downhill crawl entirely too deep for my setup.
Overall we had a great time, looking forward to the next one...